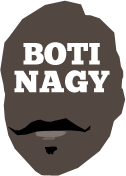 ---
Advertising opportunities available.
Please contact me.
---
B.O.T.I. Players of the Week, 15-14
Tweet
KEVIN Dillard arrived on a Saturday while his teammates were flying back to Auckland from Cairns and suited up against the 36ers on Sunday without knowing his Mika Vukona from his Nescafe.
He immediately showed he would be a quality pick up for New Zealand but the best was - and is - yet to come. With a week under his belt, Dillard joined another recent new face, Paul Carter in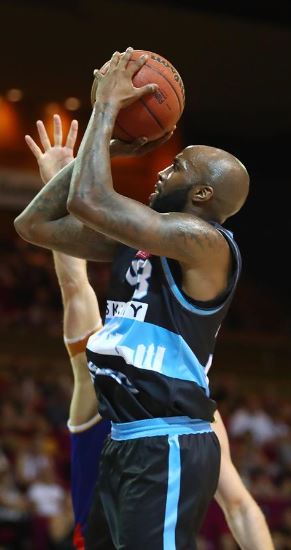 salvaging the Breakers' season with two excellent wins in Round 15 of the tightest NBL season in history.
Firstly, Dillard allowed Carter to do the front-running with 23 points as New Zealand rocked Sydney Kings' season 92-74.
Dillard produced 19 points with six defensive rebounds and six assists, five steals and a block.
It was a good night at the office.
With New Zealand leading 64-63, Dillard copped an unsportsmanlike foul from Kings centre Josh Powell which turned the game. He slotted both free throws for 66-63. Then he hit a jumpshot from the elbow and the Breakers were about to break this one open.
In Brisbane, New Zealand did not lead at all in the entire 40-minute game because Dillard's actual match-winning jumpshot went through with the siren sounding.
Now you know the B.O.T.I. Player of the Week policy is if you win a game, you are pretty-much assured of collecting the Scotch Finger biscuits and cup of tea on offer this round.
Dillard did just that, although he also stole the ball from Bullets import Jermaine Beal, checked out how much time was left in the game, then (rightly) backed himself to hit the winner, the siren sounding bleakly for Brisbane as his shot sailed through. It completed a 28-point game for Dillard at 65 per cent, with four rebounds, five assists and four steals.
For the round, Dillard averaged 23.5 points at 56 per cent, 5.0 rebounds, 5.5 assists and 4.5 steals.
Honourable mention goes to Adelaide's Nathan Sobey who averaged 25.5 points at 45 per cent, 7.0 rebounds, 6.5 assists and 1.0 steal in the 36ers' two wins. But the tiebreaker was a game-winner.
NBL PotW
Rd1 Torrey Craig
Rd2 Jerome Randle
Rd3 Brad Newley
Rd4 Kirk Penney
Rd5 Jerome Randle (2)
Rd6 Kevin Lisch
Rd7 Torrey Craig (2)
Rd8 Casper Ware
Rd9 Kevin Lisch (2)
Rd10 Casey Prather
Rd11 Jerome Randle (3)
Rd12 Oscar Forman
Rd13 Casper Ware (2)
Rd14 Jerome Randle (4)
Rd15 Kevin Dillard
NOT sure who it was in the WNBL offices responsible for the press release wrap of the round which claimed Adelaide's Sam Logic won her duel with Sydney's Leilani Mitchell.
But you know for sure that person did not see the game. While Logic collated some nice personal numbers, Mitchell collected the win as the Flames came from behind to pinch it 77-74.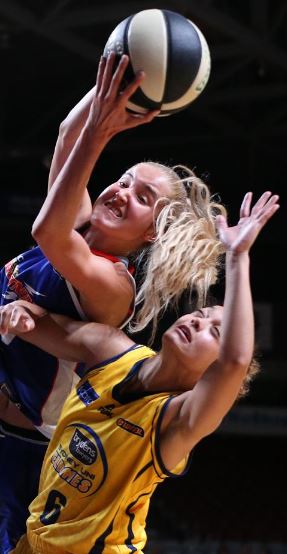 When Adelaide threatened to steal its third consecutive win and was ahead 31-26 in the second period, Mitchell scored off a back cut, then a jumpshot, a drive and also stuck two free throws to keep Lightning from drawing too much confidence.
When Colleen Planeta put Adelaide in front 74-73 with 22 heartbeats left, Mitchell calmly ran down the clock, then found Alex Wilson who put in a bucket for the lead and 7.7 seconds left.
The more experienced Flames played Adelaide's inbounds pass perfectly to get the steal, Mitchell creating the deflection, then feeding Wilson for the final 77-74 scoreline.
Wilson and Belinda Snell were the instruments of Sydney's successs but Mitchell was every bit the architect.
She finished with 12 points, four rebounds, five assists and two steals.
In Bendigo, the Rio Olympian backed up with 25 points, 4-of-7 threes, three rebounds and five assists, stealing the ball a couple of times for good measure.
In Sydney's two big wins, the WNBL's No.1 playmaker had just a single turnover.
That's her battling Adelaide's Anneli Maley for a rebound in the win over MAC Lightning.
The Scotch Finger biscuits and cuppa are available for collection until the start of the next round!
WNBL PotW
Rd1 Suzy Batkovic
Rd2 Marianna Tolo
Rd3 Sami Whitcomb
Rd4 Nayo Raincock-Ekunwe
Rd5 Suzy Batkovic (2)
Rd6 Suzy Batkovic (3)
Rd7 Sami Whitcomb (2)
Rd8 Sami Whitcomb (3)
Rd9 Sara Blicavs
Rd10 Suzy Batkovic (4)
Rd11 Toni Edmondson
Rd12 Asia Taylor
Rd13 Tayla Roberts
Rd14 Leilani Mitchell

POST SCRIPT FOR SHANE HEAL
FOX Sports' favourite NBL caller, Shane Heal, challenged me on Twitter today regarding the following assertion I made in yesterday's "Yeah, No Kidding" section of the NBL Round Wrap:

This was Shane's tweet:

OK then. Here is Anthony Hudson's question and Shane's reply, word for word:
HUDDO: "Well I know we've asked this question before Hammer but we're getting closer and closer, basically three-quarters of the way through the season. Adelaide, are they the favourites in your mind to win the title now?"
HEAL: "No. I think they'll finish on top. They've still got question marks. They've been incredible this year and hats off to Joey Wright and his squad for how hard they've played and how well they've played to get to this top position.
"But they're still going to have to come up against more talented teams. They've beaten them so far this year but can they do it over a three-game series or a five-game series come finals time?"
Make up your own mind then whether I did Shane a huge disservice or told it like it is.