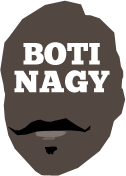 ---
Advertising opportunities available.
Please contact me.
---
B.O.T.I. Players of the Week, 16-15
Tweet
THERE were so many candidates this past round in the NBL and WNBL putting up their hands for Player of the Week consideration, it took an eternity to determine the winners.
That's if you equate "eternity" as the time it took to sit through a screening of "Interstellar".
New New Zealand import Kevin Dillard again was in the mix, with 26 points and seven assists against Illawarra, backed by 20 points and four assists against Perth.
Daniel Kickert was a tower for Brisbane with 20 points in the road loss in Adelaide and 24 as the Bullets stunned Melbourne by 17.
Bryce Cotton had 27 points against Cairns and 26 against the Breakers but the Wildcats only won one in overtime and lost the other in regulation.
That made the final choice much easier, Adelaide 36ers' playmaker Jerome Randle's 22-point return against Brisbane on a perfect 6-of-6 shooting, with 3-of-3 threes and 7-of-7 free throws.
Randle backed that up with a career-high 11 assists and 19 points as the 36ers saw off Sydney, making the return for the weekend by the Sixers' vice-captain two wins, the regular season championship, 20.5 points at 65 per cent, 4-of-6 threes, 11-of-11 free throws, 7.0 assists and 1.5 steals.
That, to us, makes him the B.O.T.I. Player of the Week.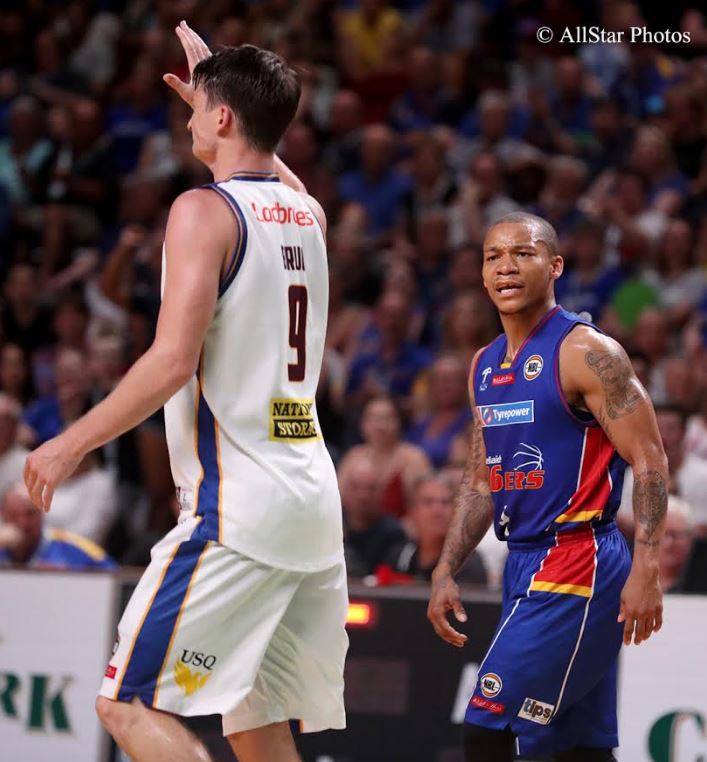 SUB PLEASE: Brisbane's Shaun Bruce appears to be asking to check out, Jerome Randle agreeing it may be a good idea.
NBL PotW
Rd1 Torrey Craig
Rd2 Jerome Randle
Rd3 Brad Newley
Rd4 Kirk Penney
Rd5 Jerome Randle (2)
Rd6 Kevin Lisch
Rd7 Torrey Craig (2)
Rd8 Casper Ware
Rd9 Kevin Lisch (2)
Rd10 Casey Prather
Rd11 Jerome Randle (3)
Rd12 Oscar Forman
Rd13 Casper Ware (2)
Rd14 Jerome Randle (4)
Rd15 Kevin Dillard
Rd16 Jerome Randle (5)
THERE were WNBL candidates by the truckload this round, with multiple winner Suzy Batkovic pairing 28 points and 14 rebounds as Townsville sent Bendigo packing.
Last week's winner, Leilani Mitchell, paced Sydney with 17 points and 11 assists as it rocked Perth's world. Then another previous winner here, Marianna Tolo, added nine rebounds to 28 points as Canberra kept alive its finals drive by sinking the Spirit.
While the WNBL leaned toward Leilani - probably after its embarrassment at overlooking her two brilliant games last round which earnt her B.O.T.I. PotW honours - we here at the jam factory decided instead to go for her teammate, Asia Taylor.
Asia delivered 32 points at 55 per cent, including 10-of-11 free throws, nine rebounds, four assists and a steal to consolidate Sydney's ranking as one of THE teams to beat for the 2016-17 championship.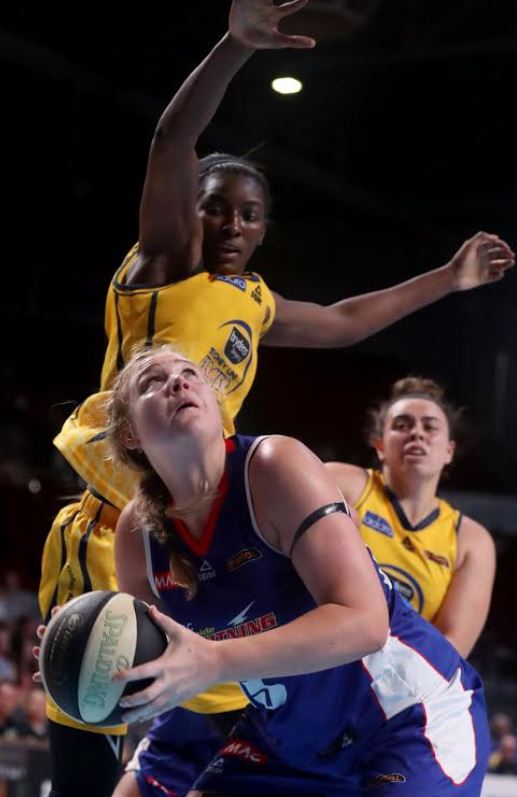 TAYLOR-MADE SUCCESS STORY: Asia Taylor rising over Adelaide in the previous round.
Taylor's 32 is the best individual return since the WNBL resumed from its Christmas recess, although still behind Sami Whitcomb's season-best 39 against Bendigo, Marianna Tolo's 38 against Sydney, Whitcomb's 36 against both Canberra and Townsville, Suzy Batkovic's 34 against Melbourne and Whitcomb's 34 against Bendigo.
WNBL PotW
Rd1 Suzy Batkovic
Rd2 Marianna Tolo
Rd3 Sami Whitcomb
Rd4 Nayo Raincock-Ekunwe
Rd5 Suzy Batkovic (2)
Rd6 Suzy Batkovic (3)
Rd7 Sami Whitcomb (2)
Rd8 Sami Whitcomb (3)
Rd9 Sara Blicavs
Rd10 Suzy Batkovic (4)
Rd11 Toni Edmondson
Rd12 Asia Taylor
Rd13 Tayla Roberts
Rd14 Leilani Mitchell
Rd15 Asia Taylor (2)
TOMORROW: Games Behind NBL & WNBL Tables, plus all relevant season series standings.
ALSO TOMORROW: Boomers hosting Rangers on Australia Day Eve.