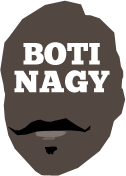 ---
Advertising opportunities available.
Please contact me.
---
B.O.T.I. Players of the Week, 17-16
Tweet
THE guards were out in force again this round, making it hard to go past them for B.O.T.I. Player of the Week considerations.
In the NBL, Cairns guard Cam Gliddon started it all off by sticking threes from everywhere en route to 26 points in a big road win over the Breakers.
Fellow backcourt partner Travis Trice closed the round in similar fashion with 27 points as the Taipans saw off Brisbane in Cairns.
Of course, if you play twice (in a round) you have to be the best player twice, so they cancelled out each other.
Sydney's Kevin Lisch had 20 of his 23 points after halftime as the Kings held off Brisbane. But in Sydney's second game, it was high-flying Greg Whittington getting tongues wagging.
Out in the west, it was Perth captain Damian Martin again doing all the little things that make his team successful with another quality all-round performance.
But the winner of this week's parmy at the Torrens Arms Hotel is Illawarra's import scoring guard Rotnei Clarke. When Adelaide started pulling away from the Hawks in Wollongong, Clarke was right in the thick of it, dragging his team back into the contest, and then on to a 10-point lead.
Clarke hit 6-of-10 threes and kept the 36ers' backcourt - a pretty good one, at that - off balance by going hard to the basket as well, finishing with a match-winning 25 points, two assists and three steals in 29 minutes.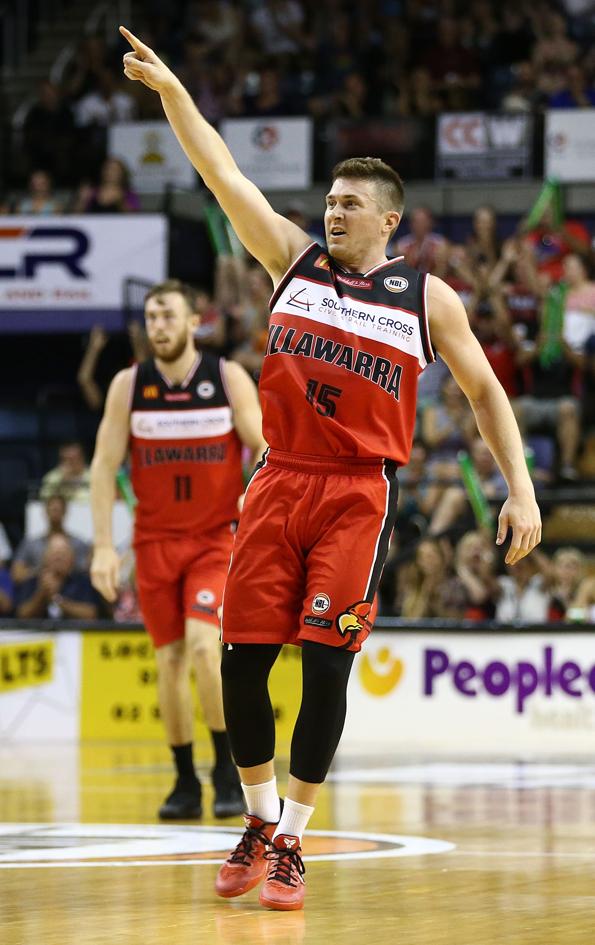 YES, I'M A "POINT" GUARD: Rotnei Clarke enjoys Illawarra's important win over Adelaide.
NBL PotW
Rd1 Torrey Craig
Rd2 Jerome Randle
Rd3 Brad Newley
Rd4 Kirk Penney
Rd5 Jerome Randle (2)
Rd6 Kevin Lisch
Rd7 Torrey Craig (2)
Rd8 Casper Ware
Rd9 Kevin Lisch (2)
Rd10 Casey Prather
Rd11 Jerome Randle (3)
Rd12 Oscar Forman
Rd13 Casper Ware (2)
Rd14 Jerome Randle (4)
Rd15 Kevin Dillard
Rd16 Jerome Randle (5)
Rd17 Rotnei Clarke
OK, you know the drill. Hit a game-winner and you'll take some beating, especially if you also play well in a second thriller, and Sydney certainly had two of those last round.
The Flames escaped Canberra 77-75 with Rio Olympics starter Leilani Mitchell's floater clinching the game, and the season series.
Her 16 points, five assists, rebound and two steals weren't bad going either.
In Townsville, the diminutive playmaker backed up with a team-high 15 points, seven rebounds, three assists and two steals as Sydney held off the defending champs 76-75.
Mitchell pipped teammate Belinda Snell, Bendigo's Nayo Raincock-Ekunwe and Perth's Sami Whitcomb to claim this week's prize from a tough WNBL field.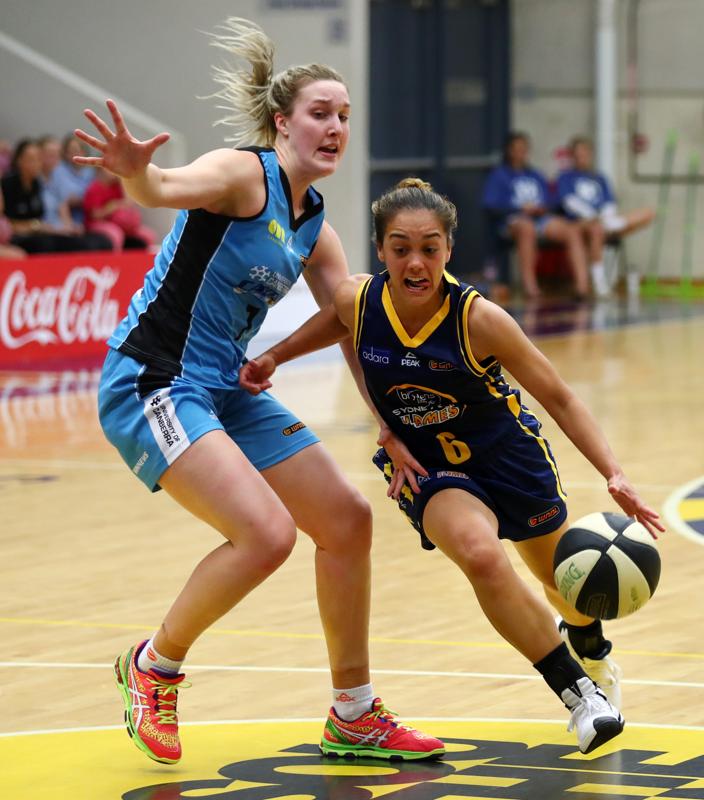 QUEEN OF COOL: Leilani Mitchell came up with the game-winner over Canberra.
WNBL PotW
Rd1 Suzy Batkovic
Rd2 Marianna Tolo
Rd3 Sami Whitcomb
Rd4 Nayo Raincock-Ekunwe
Rd5 Suzy Batkovic (2)
Rd6 Suzy Batkovic (3)
Rd7 Sami Whitcomb (2)
Rd8 Sami Whitcomb (3)
Rd9 Sara Blicavs
Rd10 Suzy Batkovic (4)
Rd11 Toni Edmondson
Rd12 Asia Taylor
Rd13 Tayla Roberts
Rd14 Leilani Mitchell
Rd15 Asia Taylor (2)
Rd16 Leilani Mitchell (2)
TOMORROW: Games Behind NBL & WNBL Tables, Plus state of all relevant Season-Series