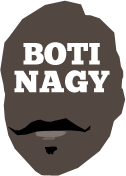 ---
Advertising opportunities available.
Please contact me.
---
B.O.T.I. Players of the Week, 2
Tweet
SELECTING Round Two's NBL Player of the Week assuredly was challenging but Marianna Tolo was the WNBL's stand-out.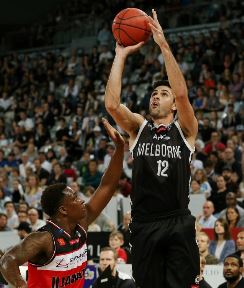 The NBL was tough though.
For example, after Melbourne made it a 2-0 round by seeing off Illawarra in the wake of surprising the 36ers in Adelaide, Todd Blanchfield (right) was B.O.T.I.'s No.1 claimant on this week's PotW prize, a bag of salt-and-vinegar chips and a chilled can of Fanta.
Blanchfield had struck 17 points, including 5-of-10 3-pointers, and grabbed five rebounds as United held out the Sixers 98-87.
He then backed that up by matching Chris Goulding's United record for most threes in a match with 8-of-9 in a 27-point haul in the 95-83 win over the Hawks at Hisense Arena.
He was 9-of-11 overall and had six boards for two-game averages of 22ppg at 68 per cent, and 5.5 rebounds.
Ironically, last season Todd was B.O.T.I.'s PotW for Round One! He didn't feature again, while Adelaide 36ers guard Jerome Randle arrived as PotW in Round Three, reappeared again and was a regular contender.
Casey Prather's 29-point return as Perth Wildcats held off New Zealand 75-73 also came into calculations. But anyone who witnessed what Randle did to Brisbane yesterday, scoring big buckets to send the match into overtime, then coolly sticking the game-clinching pull-up elbow jumpshot for 96-93 knows he was The Man.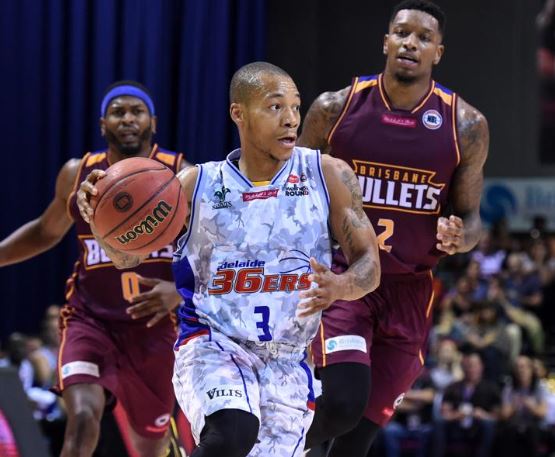 LEAVING ALL BEHIND: Jerome Randle left the Bullets in his wake. Picture: DAN PELED
Randle scored 20 points in the loss to United and was instrumental in the fightback, but torched Brisbane for 34 points, his drives unnerving, his mid-range immaculate.
He finished the round averaging 27.0ppg at 62 per cent, with 3.0 assists and 2.5 rebounds to snare the goody pack.
NBL PotW
Rd1 Torrey Craig
Rd2 Jerome Randle
IN the WNBL, Tolo was Mt Everest and everyone else the Sahara Desert, delivering a season-best (WNBL or NBL) 38 points on 13-of-19 shooting as Canberra upset the Flames in Sydney 89-80.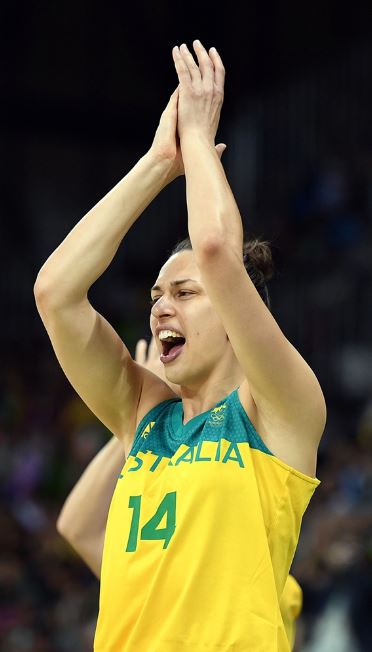 For good measure, she dragged in 12 boards, dished three assists and blocked a shot for a fabulous encore to her performance in the earlier 70-64 home win over Adelaide.
In that she was completely inTOLOerable, with a 17-point, 16-rebound double, an assist and three blocks.
That gave her a round return of 27.5ppg at 67 per cent, 14.0rpg, 2.0 assists and 2.0 blocks.
If that doesn't deserve the salt-and-vinegar chips and can of Fanta, I don't know what does!
A special mention though for Dandenong guard Steph Cumming for her 31-point, 12-rebound double-double in the big win over Perth, her round bona fides sabotaged though in the 44-59 loss to Bendigo.
Possibly the less said about that, the better! (Unless you are Simon Pritchard in which case, it is truly worth talking about.)
WNBL PotW
Rd1 Suzy Batkovic
Rd2 Marianna Tolo
PICTURE: Marianna restrospectively celebrates winning the B.O.T.I. PotW award and with it, several delightful goodies to be consumed outside the playing season, of course.