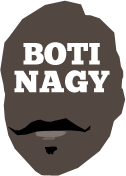 ---
Advertising opportunities available.
Please contact me.
---
B.O.T.I. Players of the Week, 3
Tweet
BRAD Newley come on down. The B.O.T.I. Player of the Week award for the NBL is all yours for Round 3.
With that unparallelled accolade comes a toasted cheese-and-Vegemite sandwich AND a strawberry thick shake, redeemable by Thursday.
(Don't know how long we can keep it in the fridge here at our factory before the fragrances of Doris' beef-and-pickled-onion sandwich start to permeate. Don't look so concerned Brad. Arthur can collect it for you.)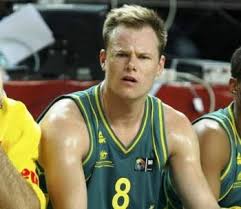 Newley opened the round against New Zealand with a terrific all-round performance, scoring 13 points at 63 per cent, with four defensive rebounds, six assists and three steals.
He then backed up with 20 points at 53 per cent, six rebounds, three assists and four steals as the Kings sent Illawarra on its way 90-73 last night.
He had a couple of wicked drives to the hoop and that three he stuck was from a looong way back.
Casey Prather had a good round, although he had some wayward shots against Melbourne and a couple of scary late turnovers.
Jerome Randle was solid too and Daniel Kickert also had good moments, as did Akil Mitchell, Newls also pipping teammate Kevin Lisch, one of the NBL's most consistent performers.
NBL PotW
Rd1 Torrey Craig
Rd2 Jerome Randle
Rd3 Brad Newley
IF you caught yesterday's wrap of the WNBL round, you already know Perth Lynx's Sami Whitcomb has joined Suzy Batkovic and Marianna Tolo as our weekly prizewinners.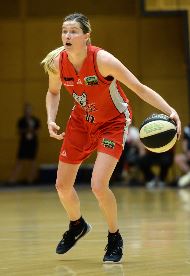 Funnily enough, Sami won it last year in Round 3 as well, which, as you know, means absolutely nothing.
Sami can collect her 50-cent bag of mint leave lollies (they're "candies" Sami) and a frozen Tresca from our new footwear store "In step with the Soul" at suburban Birkenhead.
Sydney pair Leilani Mitchell and Asia Taylor also were high in the running as was Stephanie Cumming who continues to rock the WNBL at Dandenong.
WNBL PotW
Rd1 Suzy Batkovic
Rd2 Marianna Tolo
Rd3 Sami Whitcomb