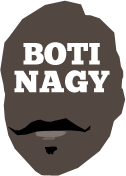 ---
Advertising opportunities available.
Please contact me.
---
B.O.T.I. Players of the Week, 9
Tweet
SOME weeks are definitely harder than others and Round 9 certainly is a case in point for B.O.T.I. Player of the Week nominees.
A number of players in both the NBL and WNBL put up their hands for consideration with one great performance. But in the other? Hmm. Not so good.
In the NBL, Rotnei Clarke at Illawarra probably had two of the better games of the round but players who performed especially well in solo outings had a bit of a jump.
Cairns, Adelaide, Melbourne and Sydney only had one hitout so great efforts there had to stand out.
Travis Trice was terrific for the Taipans, with great support from, Mark Worthington.
Jerome Randle also had his moments of domination for Adelaide, Daniel Johnson sealing the overtime win.
Casper Ware stuck 26 points for Melbourne to take over leadership of the NBL's solo scoring column.
Jason Cadee and Greg Whittington were very good for Sydney, but in the end, the Kings' game against Illawarra came down to a couple of big late plays.
The Hawks fought back into the contest from 19 down and had it at 86-91 before Kevin Lisch made it a six-point game from the stripe.
Then with 1:20 left, he stole a pass before at 1:03, driving hard to the hoop for a basket and match-winning 94-86 lead.
Lisch had a further steal with eight seconds to go, feeding Brad Newley for a dunk.
You know our policy here is anyone who makes a match-winning shot will take a power of beating for Player of the Week. In this instance Lisch, despite relentless derision from the same crowd which was shattered when he injured his ankle during the 2016 semi finals for Illawarra against Perth, who came up with all the match-winning plays.
His 23 points at 50 per cent, three rebounds, four assists and three steals were quality. But his ability to win a game was better. He wins the PotW award for the second time this season, which qualifies him for a hot-dog with all the trimmings from Klaus' wurst wagon in Victor Harbor.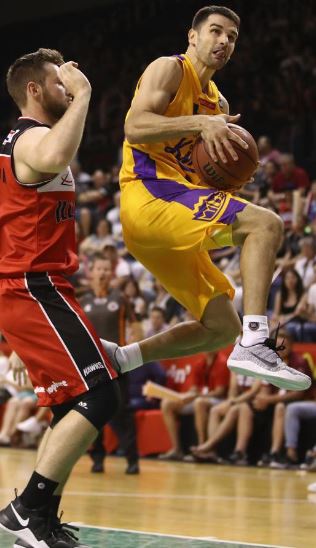 NBL PotW
Rd1 Torrey Craig
Rd2 Jerome Randle
Rd3 Brad Newley
Rd4 Kirk Penney
Rd5 Jerome Randle (2)
Rd6 Kevin Lisch
Rd7 Torrey Craig (2)
Rd8 Casper Ware
Rd9 Kevin Lisch (2)
IT was much the same story in the WNBL where Mikaela Ruef and Sami Whitcomb had outstanding one-off games and then a few players, such as the unlucky Belinda Snell, had one barn-burner.
Of the players competing twice in the round, Suzy Batkovic was excellent for Townsville in their Perth-Adelaide split, singlehandedly altering the direction of the match with the Lightning during a dominant second quarter.
No-one from Melbourne or Sydney - for both their two games - or from Adelaide's one, stood out, which brings me to this round's winner of a pizza of choice from La Trattoria Ristorante in Adelaide - Dandenong forward Sara Blicavs.
(No, this has nothing to do with being related or the advancing nearness of Christmas. I am offended.)
The four of us here at the B.O.T.I. warehouse of antique lanterns and notable stamps from the 50s just saw her effort in two Rangers wins over Sydney and Bendigo as the stand-out of the round.
Sara averaged 19.5ppg at 50 per cent, 5.5 rebounds, 4.0 assists and 1.5 steals, helping to drive the Rangers into top spot, making her this round's Player of the Week.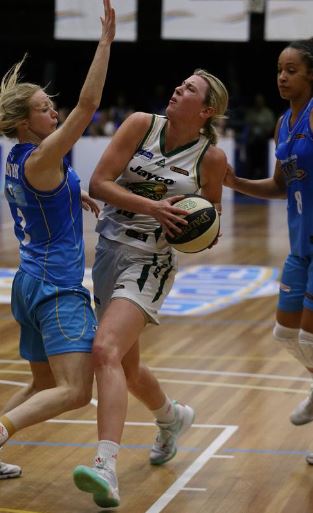 WNBL PotW
Rd1 Suzy Batkovic
Rd2 Marianna Tolo
Rd3 Sami Whitcomb
Rd4 Nayo Raincock-Ekunwe
Rd5 Suzy Batkovic (2)
Rd6 Suzy Batkovic (3)
Rd7 Sami Whitcomb (2)
Rd8 Sami Whitcomb (3)
Rd9 Sara Blicavs