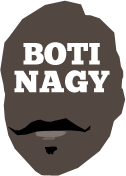 ---
Advertising opportunities available.
Please contact me.
---
Breakers pack Sixers into mothballs
Tweet
THE New Zealand Breakers tonight took the sickly dog which is the Adelaide 36ers out back of the shed and put down whatever NBL playoff dream they entertained with an emphatic 113-89 thumping in Auckland.
The 36ers' strategy of not playing defence after halftime was a bold one indeed considering their finals hopes were teetering as it was. They now are irrevocably done and dusted.
Trailing by four at halftime, the Sixers gave up a 37-21 third period and ultimately saw New Zealand rack up its highest tally of the season and make a season-best 20 threes from 35 attempts.
New Zealand was allowed to shoot at 57 per cent and with the exception only of Scotty Hopson (13 points on 6-of-18 shooting) every Breaker shot it at 50 per cent or better.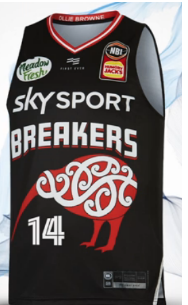 Thomas Abercrombie led the onslaught with a season-high 31 points at 64 per cent, with 7-of-11 threeballs. He was at 5-of-8 from range when Jerome Randle was going under screens as Abers popped out wide open.
Finn Delany, who usually revels at home against Adelaide, made sure this one was no exception with his 21 points on 8-of-11 shooting, with 11 boards, two assists and two blocks.
Sek Henry's 18 points were at 7-of-11, eight Breakers sticking 3-pointers against a team with no intent to defend the perimeter.
Asked if Adelaide still can make the playoffs, Sixers stalwart Daniel Johnson was as candid as possible, saying: "Not really. I think playing like that, we don't give ourselves much chance of winning any games.
"It was just our defence - can't get stops, no rotations, no talk, people just being selfish."
After his 20-point first half, Johnson finished with 24 but did not credit the Breakers' defence for his production drop off.
"I don't think so," he said. "I think we just stopped moving the ball, people were taking bad shots."
Jack McVeigh, who had a career high 20 points for Adelaide on 8-of-11 shooting and 4-of-6 threes, was outstanding, also providing great hustle as shown by his three steals.
Midway through the third quarter, he also lost it at teammate Randle in a feisty huddle confrontation which accurately reflected the simmering emotions and discontent within this group.
Delany (two), Henry (two), Abercrombie, deep benchie Thomas Vodanovich, Jarrad Weeks, Jordan Ngatai (two) stuck nine triples in the third quarter, conscientious objectors offering better resistance than the 36ers.
Anthony Drmic spent more time waving his arms after any miss - and even a make - to indicate he wanted a few calls. This nonsense at a time he needed to be doing a darn sight more than putting on a show. And someone needs to teach effort guy Obi Kyei how to shoot a basketball.
Johnson was the story of the first half, opening the game with consecutive 3-pointers and on his way to 12 for the initial period and 20 by the main interval.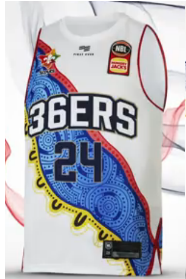 But with Abercrombie working effectively both inside and outside and Hopson off to a solid start, the Breakers were 25-18 ahead before Randle went coast-to-coast for 20-25 at the bell.
New Zealand started the second quarter strongly too with Ngatai stealing the ball from Randle and throwing down a vicious dunk, the 36ers' diminutive playmaker with four turnovers by halftime.
A 3-pointer by Brandon Ashley - nine Breakers punted on at least one long range missile, why not? - followed by a drive had the Breakers leading 33-22 and Joey Wright calling timeout.
McVeigh from distance, Harry Froling and Dan Dillon clawed Adelaide back to 29-32 to force a Dan Shamir timeout.
Abercrombie from the suburbs and Henry combined to bump the buffer back to 37-29 before McVeigh, enjoying a little purple patch, drove to get the Sixers to 31-37.
A Henry stepback triple, Rob Loe scoring, and then Abercrombie attacking Eric Griffin's statue defence meant the home team now was cruising at 44-31.
But down 35-47, Johnson kick-started another Adelaide run with his first bucket of the second quarter at 2:21, a long fadeaway.
His next basket forced another timeout, to little avail as he then knocked down two free throws. Two more by Froling on Loe's third foul made it an 8-0 run and it was still four the difference at halftime when Johnson hit a remarkable clock-beating runner off the backboard for 45-49.
The Breakers now are on 12-13 and should draw their record to 13-13 against Illawarra on Sunday.
Adelaide faces South East Melbourne on Sunday.
"We owe it to our fans to give a better effort than that," Johnson said.
Amen.
NEW ZEALAND BREAKERS 113 (Abercrombie 31, Delany 21, Henry 18, Hopson 13; Delany 11 rebs; Henry 8 assts) d ADELAIDE 36ERS 89 (Johnson 24, McVeigh 20, Randle 10; Johnson 9 rebs; Randle 6 assts) at The Breakwater, Spark Arena. Crowd: 6,372