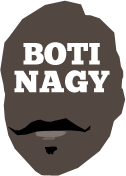 ---
Advertising opportunities available.
Please contact me.
---
BREAKING: Brittney Griner in Russian prison
Tweet

BREAKING NEWS: This just in from our site's USA correspondent Bob Craven. Brittney Griner, a 203cm all-everything post player for Baylor U. in college, and now a multiple all-star for Phoenix Mercury in the WNBA, has been detained by police authorities in Russia.
Griner, 31 and an Olympic gold medallist for the USA, was detained during February but the news was only made public earlier today.
She was in a Moscow-area airport on her way back to the US when a drug sniffing dog reacted to her luggage.
According to Russian police, she had some "vaping" cartridges that (allegedly) contained hashish oil, resulting in her immediate arrest.
The charges carry a potential prison term of up to 10 years.
There is no indication yet as to whether or not this has anything to do with US-Russia relations and the Russian invasion of Ukraine.
Griner has played pro ball in Russia for the past seven years, earning more than US$1 million per season—more than four times what she makes in the WNBA.
This will certainly add to the criticism that women pro players are forced to play almost year-round overseas in order to make good money, as the WNBA pays very low salaries compared to many European and Asian pro clubs.
More than a dozen WNBA players were playing this winter in Russia and Ukraine and, according to the WNBA, all but Griner have left both countries safely.
Griner has won two Olympic gold medals with the US, a WNBA title with the Phoenix Mercury, and an NCAA D-I title with Baylor U. She is a seven-time WNBA All-Star.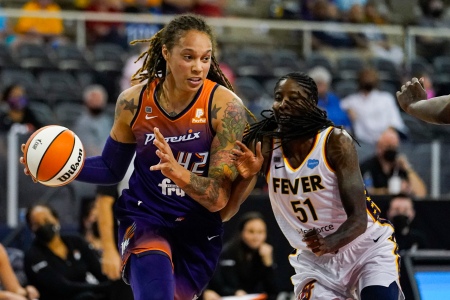 THE other breaking news, Duke U. and the U. of North Carolina are tipping it off at Duke in Duke coach Mike Krzyzewski's final regular season home game in his 47-year college coaching career, 42 of them with the Duke Blue Devils.
He announced last year that he was hanging it up after this season and almost 1,200 wins and five NCAA titles.
He's in both the Naismith and the College Halls of Fame. He's coached the US team to three Olympic gold medals and two FIBA World Championship gold medals. He also has two additional Olympic gold medals as an assistant coach for the US team.
He arrived at Duke at age 33 after 5 years as head coach at his alma mater, the US Military Academy, as the young guy with the alphabet soup last name.
In his second year as Duke's coach, he lost probably the biggest recruiting prize there was when the young Michael Jordan chose to attend the U. of North Carolina instead of Duke.
Tickets to this game are costing more than tickets to the US pro gridiron football title game, The Super Bowl.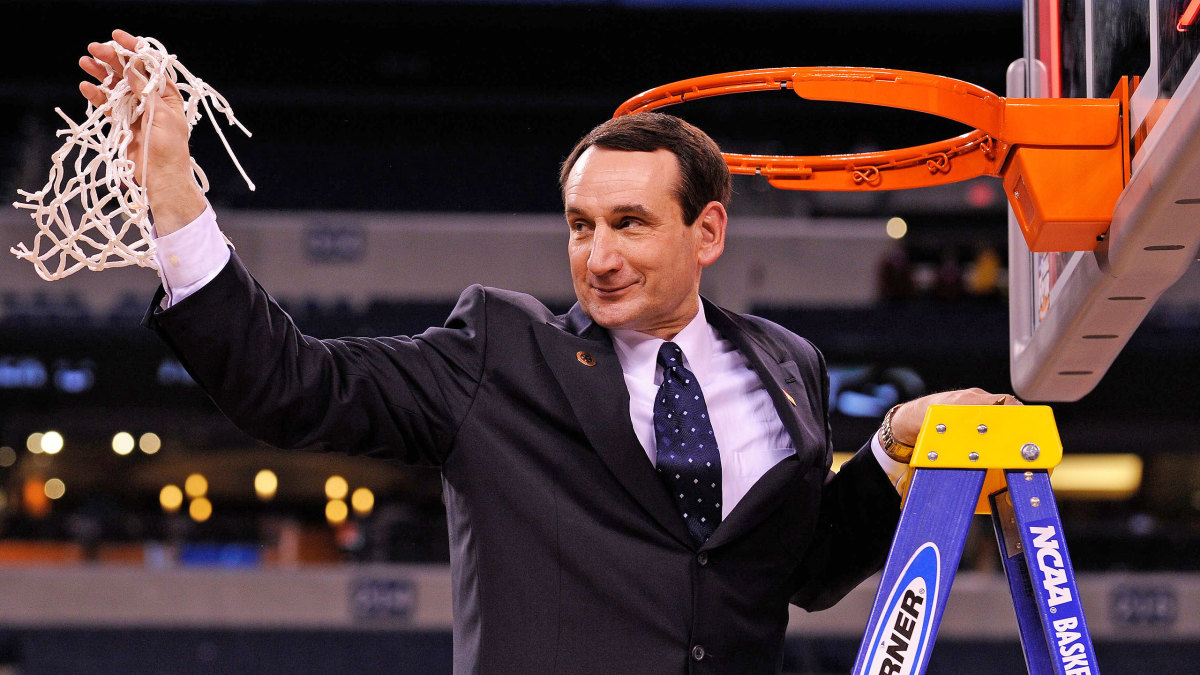 A FEW anniversaries from the first week in March:
1930—Georgetown high school in Chicago defeated Homer (Illinois) high school, 1-0.
1951—Bill Mlkvy (the Owl without a vowel) of the Temple U. Owls, sets an NCAA record by scoring 73 points in a game.
1970—Jacksonville U. becomes the first team in NCAA D-I history to average 100 points per game for an entire season. The were led by the "twin towers" of 218cm Artis Gilmore, and by the wonderfully-named 213cm Pembrooke Burroughs III. They would lose the NCAA title game that year to UCLA in UCLA's first season following the graduation of Lew Alcindor (who later changed his name to Kareem-Abdul Jabbar). That UCLA team was led by the All-American duo of Sidney Wicks and Curtis Rowe.
1985—Kevin McHale of the Boston Celtics scored a team-record 56 points in a game, shooting 22-30 from the field, in a 138-129 win over the Detroit Pistons. McHale's team record lasted less than two weeks, when Larry Bird topped it by scoring 60—still the team record. Once in an interview, Bird said that McHale's nickname was "The Black Hole", because if the ball ever went into him, it never came back out. I think if I had a teammate who was shooting 22-30, I'd be feeding him the ball, too, until the opposition decided to guard him.