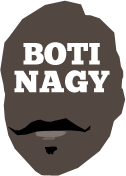 ---
Advertising opportunities available.
Please contact me.
---
Brogues and the 'remarkable man'
Tweet
DEAN Brogan holds the distinction of being the solitary sportsman to win both an NBL championship and an AFL premiership. He's also in a unique position to talk about legendary Australian sporting figure Kevin Sheedy AO.
Brogan played for and worked alongside Sheedy in 2012-13 as the dream of a Greater Western Sydney Giants football club became an AFL reality.
Sheedy, the four-time AFL premiership coach at Essendon and the visionary behind the annual ANZAC Day and "Dreamtime at the G" match/events, was GWS's inaugural coach and Brogan was right there alongside him.
As the greatest success story of the "Basketball to Footy" code changers, Brogan, who won an NBL championship with Adelaide 36ers in 1998 and an AFL premiership with Port Adelaide Power in 2004, knows Sheedy will have many engaging thoughts on the topic.
SA's basketball charity, the Free Throw Foundation, has enlisted Sheedy as its guest speaker for Thursday's lunch at the Festival Function Centre where he will address "Basketball to Footy".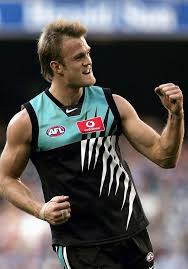 "Sheeds is a remarkable man," Brogues told me today.
"I mean, my experience with Sheeds is he's an unbelievable person and one of the nicest you could ever hope to know.
"He was the face of the Giants and he would stop and talk with anyone and everyone."
Clearly deeply respectful of Sheedy and his accomplishments, including playing and coaching a record 929 VFL/AFL games across 47 years from 1967 to 2013, Brogan learnt more from Sheedy the man than Sheedy the coach.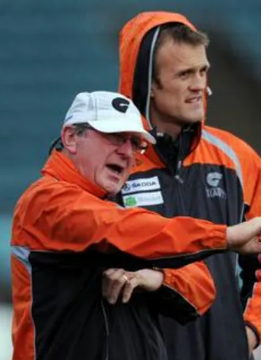 "We'd be walking through an airport and someone would say hello," Brogan recalled. "Sheeds would always say hello, stop to talk, sign autographs, he would always go above-and-beyond with people.
"We'd be running late but he wouldn't fail to stop for people. And people would want to get up and talk with him. And even with that, you would be surprised by the humility of the bloke.
"That was the biggest thing I got out of Sheeds - that he always made time for people, never got tired. He'd be at the opening of an envelope, promoting the sport, promoting the club."
Brogan also admitted some of Sheedy's quirkier ideas appealed to him.
"He'd think things about footy that were kooky - but smart," Brogan said. "Something like we'll play all the forwards as backs this week - they need to learn that side of the game. And if it didn't work, he would stay so positive. He could always find something positive and good in even some of our worst losses."
Brogan said Sheedy's ability to find a positive spin despite some of GWS's early struggles, was vitally important in building a strong culture at the Giants.
"And on top of that, he is a good dad and a remarkable person, full of energy and positivity, and someone who never forgets a name" Brogan said.
"I really enjoyed my time with him."
Brogan said often overlooked in the light of Sheedy's achievements as a coach of the Bombers, was his stellar playing career wearing the #10 at Richmond during the Tigers' halcyon period.
When your teammates are players such as Royce Hart, Francis Bourke and Kevin Bartlett, it may be easy to get lost in the shuffle but Brogan says Sheedy's playing days should not be overlooked.
"He was a very good footballer," he said.

Sheedy also is a master thinker and a great talker, which patrons of the Free Throw Foundation will find out for themselves from midday on Thursday.
Tickets are selling fast for the lunch, with the paltry $60 fee covering a two-course meal, including soft drinks, with a cash bar available. There also will be a short auction and raffle on the day.
Online tickets sales via freethrowfoundation.com.au/book-tickets/ or contact FTF chairman David Spear to reserve a table on 0408404910.