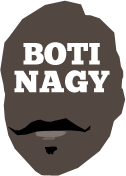 ---
Advertising opportunities available.
Please contact me.
---
Bruce Mac and 'Rucker' on Dec.1
Tweet
SOUTH Australia's basketball-direct charity, the Free Throw Foundation, has landed a massive coup for next month's fundraising luncheon with the confirmation of Bruce McAvaney OAM.
Widely regarded as the doyen of sports broadcasters and callers in Australia, McAvaney's role as the guest speaker should make December 1's Free Throw Foundation luncheon its biggest yet, given his widespread appeal across the football, racing, athletics and general sports communities.
"The board of the Free Throw Foundation, along with event sponsor Akorin Business and Home Finance Solutions, are inviting people to what we hope will be our biggest luncheon to date with very special guest speaker Bruce McAvaney OAM," FTF charity founder David Spear said.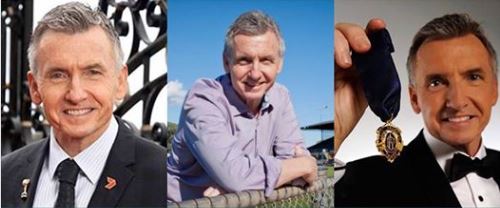 The two-course lunch is scheduled from midday to 2.30pm on Friday, December 1 at Morphettville Racecourse and is $60.
For further details, head to the Free Throw Foundation's Facebook page.
While McAvaney is helping to raise funds for financially struggling basketball youth in Adelaide on December 1, that also will be the first of a three-day series in Melbourne when a piece of New York's famous "Rucker basketball" tips off at the Docklands.
The tournament will be a dream realised for former New York streeballer Jermaine Maybank (pictured playing for Hume City Broncos) who was with McKinnon Cougars last season and also has played SEABL.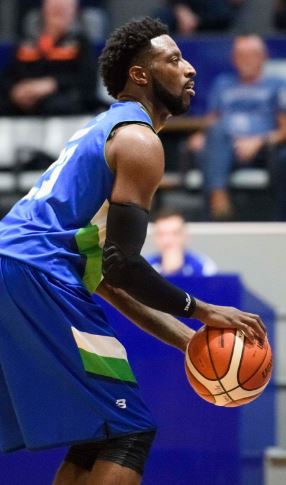 Melbourne-based Maybank grew up playing ball in the Bronx, New York.
By 2002 when he was 20, he started making a name for himself, showcasing his natural talent playing in streetball tournaments at the infamous 'Rucker' courts in New York often frequented by NBA players past and present, college coaches and professional scouts.
It was during these tournaments Maybank finally got his break into college basketball for Kansas State and St Johns University.
"The game of basketball comes with a lot of struggles. If you weren't a high-profile player or a top commodity coming through the ranks of high school, AAU or representing a junior association, the world would never know about your talents and you would never earn the same respect as a ball player," Maybank said.
"The term for this in the professional basketball world is 'basketball politics'.
"In streetball, such a term doesn't exist.
"There is currently over one million people playing registered basketball Australia-wide, with the same challenges I faced as a child trying to break into the big time.
"I believe the way to help Aussie kids do this is to go back to my roots which is Streetball."
From December 1-3, Maybank's dream comes true, helped immeasurably by a major partnership with Nike and Footlocker.
Maybank's inaugural streetball tournament - Streetball Australia - will feature a whopping 24 teams, including international sides from Tonga and Samoa, battling for the major prize of $25,000.