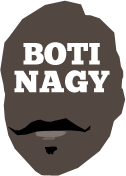 ---
Advertising opportunities available.
Please contact me.
---
Can Lightning claim North's WNBL title?
Tweet
NEW Adelaide 36ers' NBL owner Grant Kelley is only joking when he says he's "already delivered a championship" in his first year but he may well have delivered two!
Kelley strongly believes the 36ers should include the 1982 Championship won by West Adelaide Bearcats as part of Adelaide's NBL history.
When he first suggested as much, it was met with predictable outrage from Bearcats veterans who pointed out the club went "on its own" for 1979-1984 and even played derbies against 36ers teams and their fore-runners from 1982-84 inclusive.
That was before the Bearcats surrendered their license and merged into the 36ers ahead of the 1985 season.
Kelley points to the AFL's Brisbane Bears and Fitzroy Lions being fierce competitors for years before merging to form the Brisbane Lions and claiming both clubs' histories.
"I don't see any difference and we have no desire to take West Adelaide's championship but to acknowledge it as part of the 36ers' history," he says.
It makes perfect sense on one level and gives more than just the few remaining diehard West Adelaide faithful a reason to be proud of what that club achieved.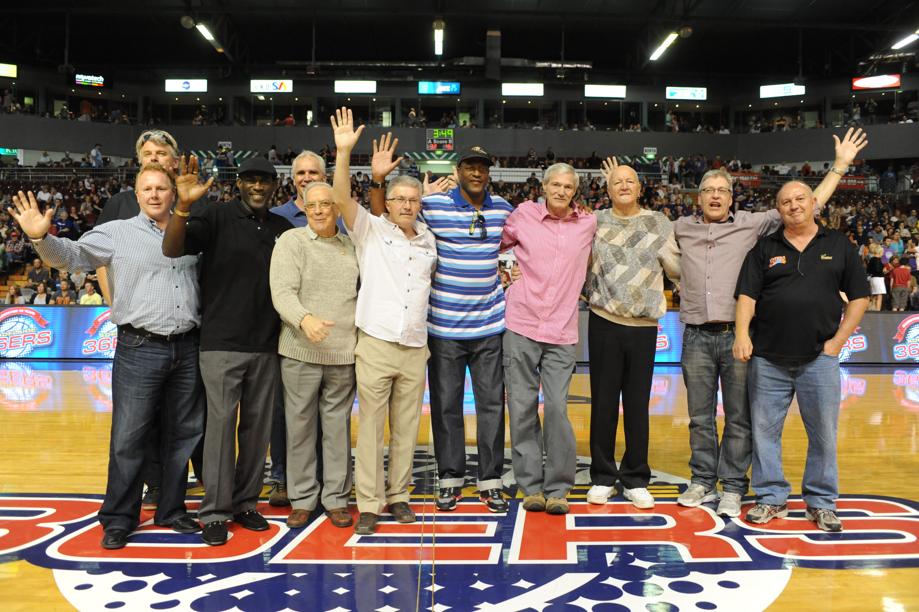 CHAMPS REUNITED: West's 82 champs, from left, Greg Mules, Brad Dalton, Al Green, Joe Thiel, manager Keith Woods, Ray Wood, Leroy Loggins, player-coach Ken Richardson, training assistant Ken Cole, Peter Dawe, Trevor Maddiford. ABSENT: Peter Ali.
The 36ers acknowledged the 30th anniversary of West's 1982 team at a home game in 2012 (above) and clearly respects a team which included three league MVPs in player-coach Ken Richardson, Leroy Loggins and Al Green, Olympians Peter Ali and Brad Dalton, and Boomers guard and multiple Defensive Player award winner Ray Wood.
When West Adelaide people say: "The 36ers were nothing until we became part of it in 1985", they inadvertently are making the case "FOR".
New 36ers coach Ken Cole was West coach from 1983, and players such as Green, Ali, Wood, Mike McKay and David Spear, plus new imports Bill Jones and Mark Davis, made up the main core of the merged group. Only Darryl Pearce was a true force from the Sixers' previous identity.
But while that debate which would take the club's title tally to five continues to rage and divide instead of unite, with Kelley's Adelaide Basketball now also owning the WNBL's MAC Adelaide Lightning, should it be claiming North Adelaide Rockets' 1990 crown?
The Lightning – named after Adelaide planner Colonel William LIGHT – was the merger of all 10 of South Australia's domestic clubs, including North Adelaide.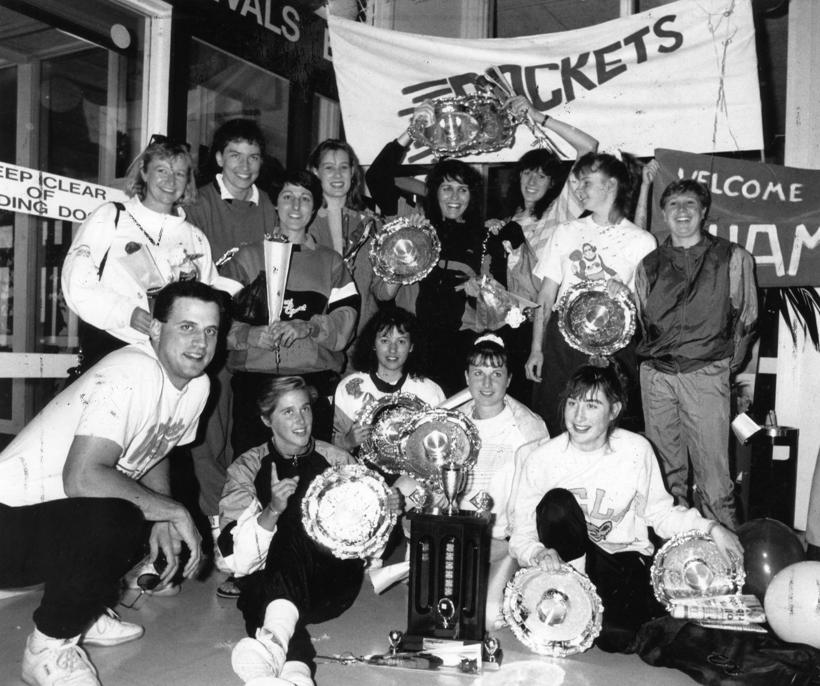 ROCKET POWERED: North's 1990 WNBL champion. Part of Lightning's back story?
If Adelaide Basketball can claim any championship, surely adding that one to its current five would make sense.
Or not.
It would draw Adelaide level with Nunawading Spectres' six WNBL Championships, though still behind Canberra Capitals' seven.