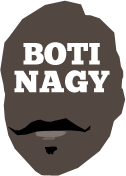 ---
Advertising opportunities available.
Please contact me.
---
Allen key as Boomers force decider
Tweet
STAR Melbourne Boomers import playmaker Lindsay Allen tonight loaded her team onto her shoulders and showed them the way past defending champion Canberra in Game 2 of their best-of-three WNBL semi final series, 88-76.
Allen was awesome with a game-high 25 points on a devastating 10-of-14 shooting, with five rebounds, four assists and a steal.
Her nine-point first quarter as the Boomers pulled 23-18 clear set the tone, as did three fouls on the Caps in the opening 44 seconds.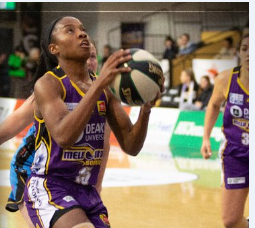 Two of those were defensive fouls on Kelsey Griffin, endeavouring to guard Ezi Magbegor. if Allen was awesome, then Magbegor was magnificent, compiling 17 points, nine rebounds, an assist, three steals and four blocks.
Melbourne, beaten 84-70 in Game 1, raced from the blocks and was never headed, the final 12-point margin flattering the Capitals, much as that 14-point loss inflated what otherwise was a gripping series opener.
Magbegor's steal and fast break layup pushed the lead to 28-19 before Allen drove to the hoop for 30-19 and time-out Canberra.
Maddie Garrick (17 points, eight rebounds) hit her third straight of three 3-point attempts for the lead to further blow out to 33-19 and at 6:11 in the second quarter, Kalani Purcell made it 37-21.
Allen to Purcell for a 49-32 lead just before halftime meant the Caps had a bucketload of work to do after the interval, at which point they trailed by 15.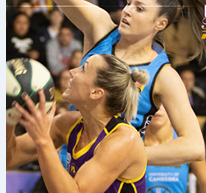 League MVP Kia Nurse was being well-contained by Sophie Cunningham, despite the latter's early ankle roll, and it was Olivia Epoupa who tried to spark her team in the third period.
A quick fourth foul on Cayla George inside the second half's first minute opened the door for Canberra but just as it threatened, Allen went coast-to-coast for the hoop and bonus, the lead back to 59-44.
Feelings ran hot inside the last three minutes of the quarter when Stella Beck blocked a Keely Froling fast break, Cunningham arriving late, entangling with Froling, then flicking a hand in the Caps' forward's face.
Given the fact Cunningham last month fractured Froling's cheekbone and broke her nose in an incident in Canberra, it was untimely and ill-conceived to say the least.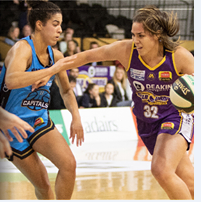 Leading 64-50 going into the last, Melbourne weathered a couple of desperate Canberra runs, Garrick leading from the front and a frustrated Nurse ironically indicating a flop signal after Allen drew a charge from her.
That's irony for you.
With 4:25 left, Purcell's drive made it 78-62 and Canberra was cooked. Purcell's feed to George for 80-62 left the Capitals with too much to do and too little time to do it, having struggled all game against Melbourne's zone and man defensive mix.
Griffin worked hard to drag the Caps back to 69-80 but with 1:37 to play, George drilled a 3-pointer and the series was going back to Canberra for a deciding Game 3 on Wednesday.
WNBL SEMI FINALS
2 V 3
GAME 1: UNI of CANBERRA CAPITALS 84 (Nurse 25, Epoupa 19, Froling 11, Tolo, Rocci 10; Griffin 12 rebs; Epoupa 6 assts) d DEAKIN MELBOURNE BOOMERS 70 (Allen 17, Garrick 16, Cunningham 14, George 12; George 8 rebs; Allen 5 assts) at Study Hall, AIS Arena.
GAME 2: DEAKIN MELBOURNE BOOMERS 88 (Allen 25, Garrick, Magbegor 17, George 13; Magbegor 9 rebs; George 5 assts) d UNI of CANBERRA CAPITALS 76 (Griffin, Nurse 17, Tolo 14, Epoupa 13; Froling, Griffin 7 rebs; Nurse 4 assts) at The Boomerang, State Basketball Centre. Series tied 1-1
GAME 3: Wednesday in Canberra
WNBL SEMI FINALS
1 v 4
GAME 1: SOUTHSIDE FLYERS 68 (Russell 20, Mitchell 15, Cole 13; Russell 19 rebs; Mitchell, Cole 4 assts) d ADELAIDE LIGHTNING 65 (Nicholson 14, Talbot 13, Turner, Brook 11; Talbot, Turner 9 rebs; Talbot 6 assts) at The Hangar, Dandenong Stadium
GAME 2: SOUTHSIDE FLYERS 82 (Cole 19, Clydesdale, Mitchell 18, Russell 15, Blicavs 12; Cole 10 rebs; Mitchell 9 assts) d ADELAIDE LIGHTNING 79 (Turner 25, Westbeld 18, Nicholson 16; Turner 18 rebs; Seekamp 11 assts) at The Lighthouse, Titanium Security Arena.
Southside advances to Grand Final 2-0