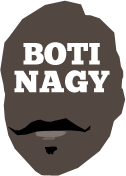 ---
Advertising opportunities available.
Please contact me.
---
Taking sports passion to another level
Tweet
TAKING on the challenge of a documentary making the collecting of sports cards interesting, let alone entertaining, had to knock award-winning filmmaker Lennon Cooper for a coop-de-loop.
Let's be blunt. Creating successful docos on the 36ers in the 80s such as "The Golden Era" or "Titletown", his follow-up gem on the 90s, or directing engrossing insight pieces on Brett Maher or Mitch Creek is one thing.
But for "Cardboard Addicts" which premieres on Wednesday evening on ESPN at 9pm AEST, Cooper had to reach deep into his rich well of creative genius.
"Cardboard Addicts" takes us on a journey through the world of, well, sports card collecting.
Rivetted yet?
No?
Tune in because you will be.
Whether it is Golden State Warriors' NBA championship-winning centre and reigning NBL MVP Andrew Bogut talking about how he started collecting cards at "nine or 10" or Dominik Ziomek (below) explaining his Michael Jordan collection, their passion becomes an intoxication.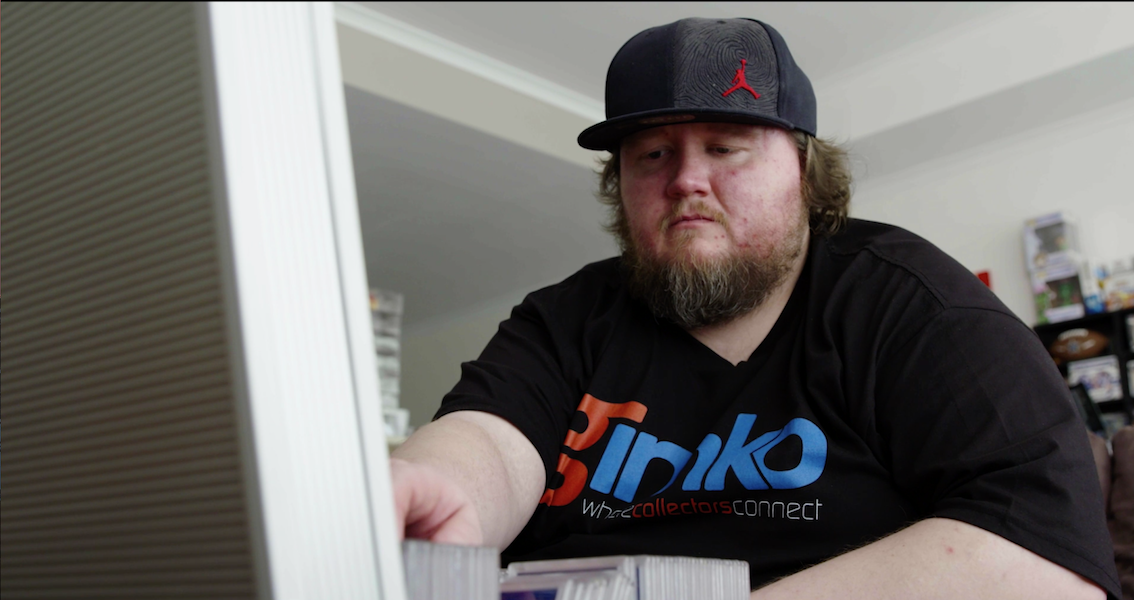 Bogut actually speaks from both sides of the card-collecting fence - as a kid who had his own burgeoning collection to becoming a star signing hundreds of cards himself.
Whether it is NBA cards, AFL cards, cricket or NRL, their collectors pour out their souls to reveal a community or likeminded family that exists for them all.
As an older collector puts it as he looks back on years of collating and carefully managing thousands of cards: "It takes me back to when I was a kid. You feel young again," he explains.
And no, collecting sports cards is not on the wane. It was all the rage 25 years ago too, when even then 36ers teammates Robert Rose and Scott Ninnis opened a card shop at SA's beachside suburb of Glenelg.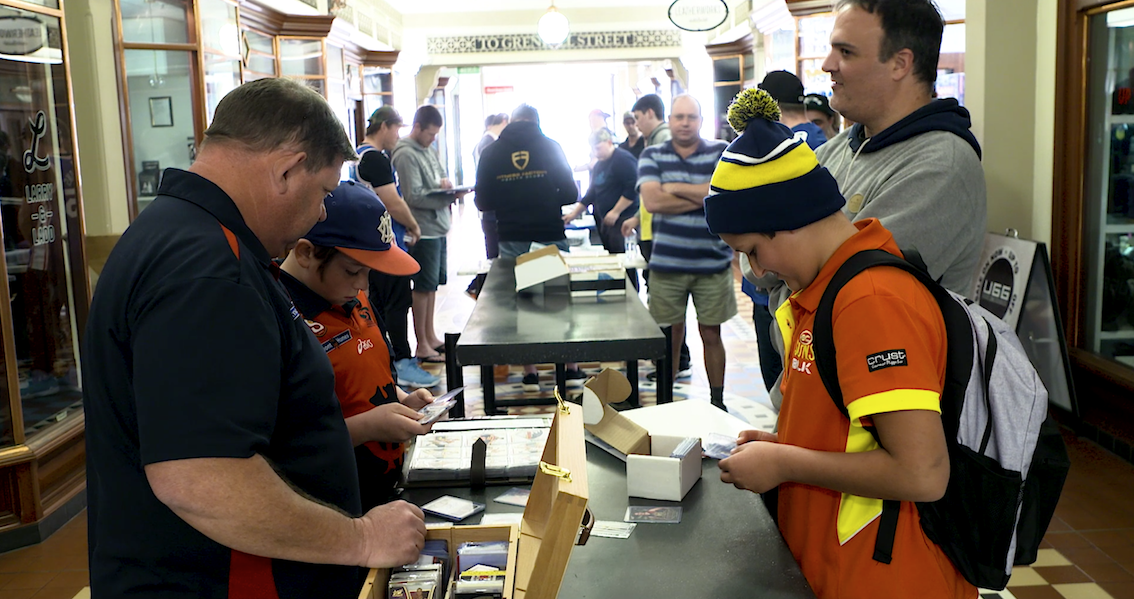 It was a huge pastime then but, guess what? It still is as you can see (above).
And they can be priceless, as "Cardboard Addicts" explains.
The sight of AFL footy cards of legends such as Polly Farmer, Bruce Doull, John Nicholls will reduce some collectors to tears.
And it's no wonder. A LeBron James NBA rookie card can go for as much as $312,000.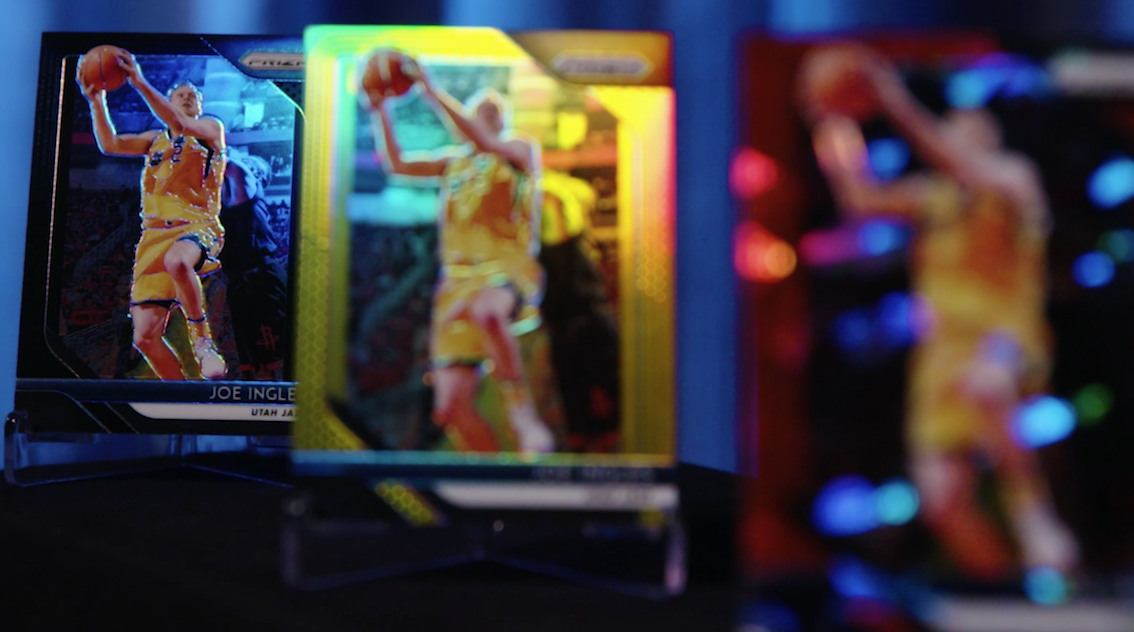 Our NBA guys such as Ben Simmons or Joe Ingles are popular too and this industry doesn't look at all as if it is going to slow down anytime soon.
They're talking holographic sports cards in the future and maybe even some sample of the player's DNA.
Too far?
The doco is called "Cardboard Addicts" not "Cardboard Pass Timers".
"As a cinematographer who takes great pride in creativity, I relished the challenge of filming three-inch pieces of cardboard in as many captivating and creative ways as possible," Cooper said.
As always, he did it masterfully, examining sports collecting and its rich history in a sympathetic and measured tone.
Sure, I'm looking forward to a future documentary on comicbook collecting but in the meantime, will be happy to tune in again on Wednesday night on ESPN, this time without my notepad to just enjoy revisiting passionate people happy to share their stories and collections.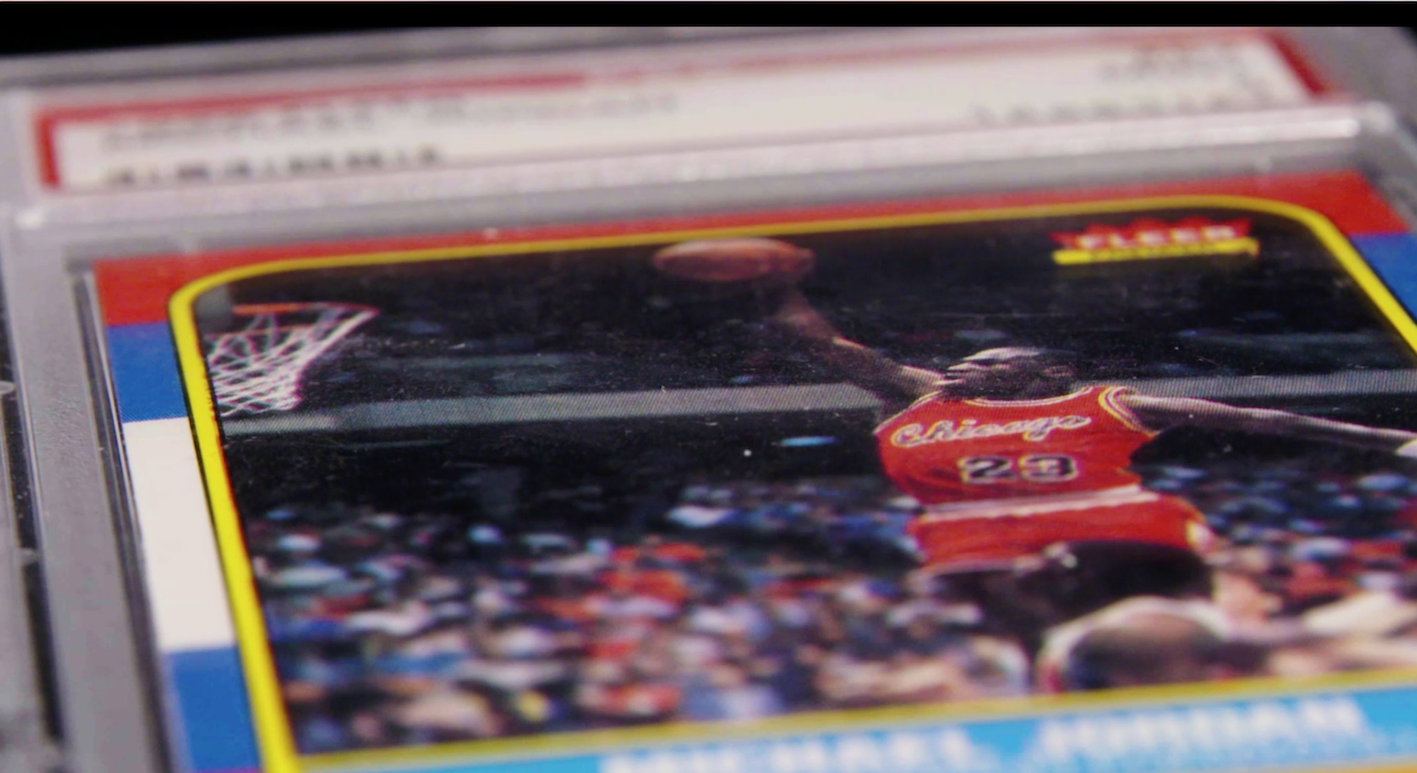 CARDBOARD ADDICTS, 9pm (AEST) Wednesday, ESPN