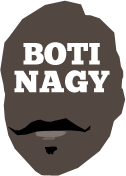 ---
Advertising opportunities available.
Please contact me.
---
Casper can't find Shorter's ghost
Tweet
MELBOURNE United's All Star Five (First Team) point guard Casper Ware has fired back at Adelaide's fellow import playmaker Shannon Shorter as tensions between the NBL grand finalists continue to rise.
Ware hammered in the Game 1 coffin nails from range but was reduced as a factor by the 36ers' defensive strategy and foul issues in Game 2.
Responding to alleged comments by Shorter - who has only been serviceable through the playoffs (and most of the season) but adequate in his role - Ware didn't pull any verbal punches.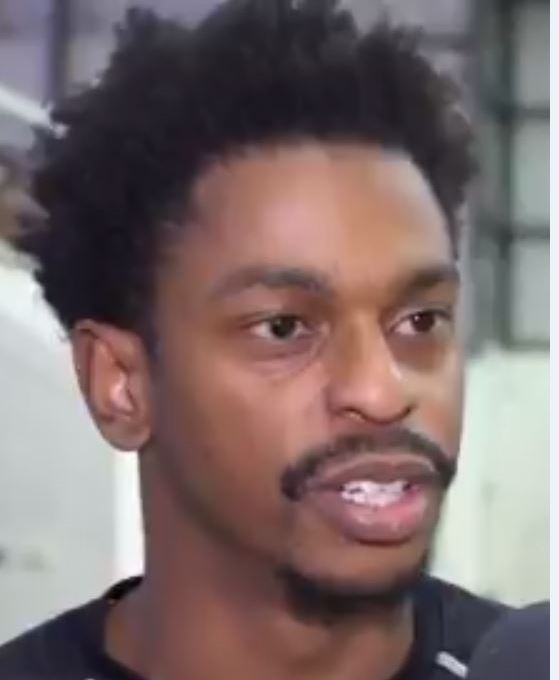 "It's easy for a guy like that to say something when he's not really a big spark," Ware said.
"He really didn't do anything. So for me, he's no worries for me. He can keep talking. That's what he's got to do to stay relevant, let him do it.
"It's very dangerous water for him but like I say, he's not even guarding me most of the time. Now it's (Nathan) Sobey so I don't even know why he's speaking on me when he's not even guarding me.
"I'll guard him but for somebody to talk to me? Come guard me first, then we'll see what happens."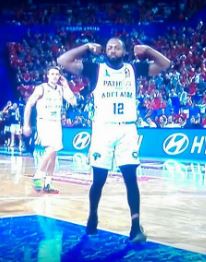 Shorter has not spent much time on Ware, for the most part shadowing Chris Goulding while Sobey's quickness has been utilised against Melbourne's key ball carrier.
The Adelaide playmaker's tendency to flew his muscles on even the most ordinary play has earnt him few admirers outside the city, and cost him a few within it, too.
Earlier, 36ers import forward Josh Childress, ruled out of the rest of the best-of-five championship series after suffering a shoulder fracture late in Game 2, suggested United's David Barlow may have strayed outside the laws of the game in that fateful final quarter.
"It was a lot of contact and created the injury," Childress said of Barlow's contact as he made his one-step move on the baseline toward the basket.
"I know that the game was pretty physical and Barlow had made some questionable plays prior to that.
"I don't know if this one (the shoulder contact) was questionable or not. I know he came up under me on a lob play a couple of plays before."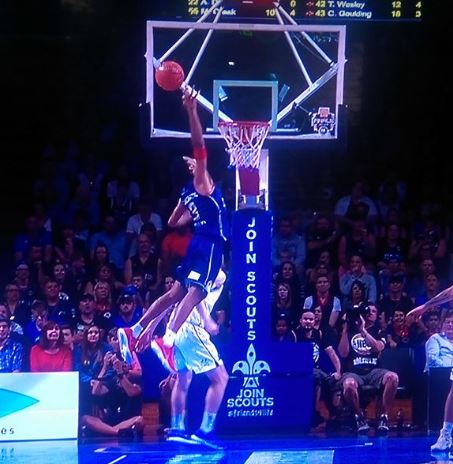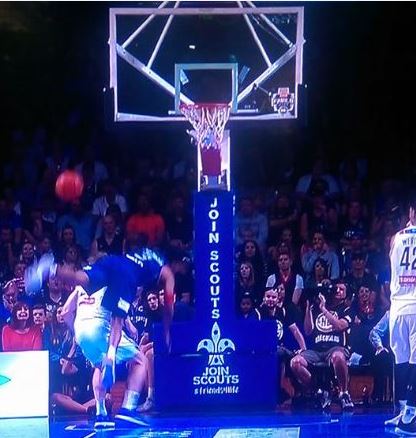 Childress had tumbled over Barlow (sequence above) as the United forward appeared to bend and back up under him after he leapt for a lob pass about a minute before the fateful play.
The coaching commentary on the officiating - which has been wildly inconsistent - also continued. Perth's Trevor Gleeson was the first to cry foul after losing a semi to Adelaide, then 36ers coach Joey Wright was unimpressed after Game 1 of the Final and Melbourne's Dean Vickerman followed suit after Game 2.
Wright was handed a hefty $5,000 fine, notsomuch for what he said about the refereeing but when responding to a question of whether he would take up his concerns with officials at the Melbourne-headquartered league.
He replied: "Once again, who should I talk to? Talk to Melbourne about Melbourne?"
On United's social media the club showed a 13-second video of Wright remonstrating with referee Chris Reid, overlayed with the sound of a baby crying.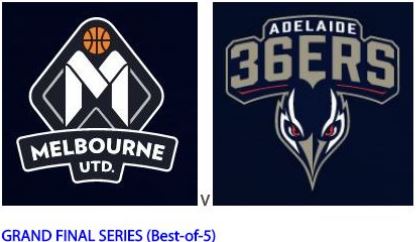 MELBOURNE UNITED (1) v ADELAIDE 36ERS (2)
GAME 1: Melbourne United 107 (Goulding 26, Ware 20, Boone 17, Prather 13, Wesley 11; Boone 7 rebs; Hooley, Wesley 5 assts) d Adelaide 36ers 96 (Johnson 18, Shorter 16, Creek 14, Childress 12, Hodgson, Moore 10; Creek 9 rebs; Moore, Creek 4 assts) at Hisense Arena.
GAME 2: Adelaide 36ers 110 (Deng 18, Moore, Creek 17, Johnson 15, Sobey 14, Childress 13, Shorter 10; Creek 9 rebs; Sobey 5 assts) d Melbourne United 95 (Prather 20, Goulding 19, Barlow 13, Wesley 12; Prather 7 rebs; Wesley 3 assts) at Titanium Security Arena. Series tied 1-1.
GAME 3: 7.30pm, Friday, March 23 at Hisense Arena, Melbourne.
GAME 4: 2.30pm, Sunday, March 25, Titanium Security Arena
GAME 5 (If Required): Saturday, March 31, Hisense Arena, Tip-Off time TBA