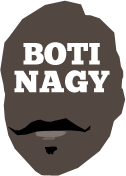 ---
Advertising opportunities available.
Please contact me.
---
CBA, Spain on NBL-TV, plus snippets
Tweet
NBL-TV will exclusively stream live the CBA (Chinese Basketball Association) Grand Final Series, starting tonight, plus selected games from the Spanish Liga Endesa (Liga ACB).
Securing the deal is part of the NBL's strategy to grow the NBL-TV platform with further value for All-Access subscribers.
"These are historic deals that enhance the existing NBL-TV product offering, strengthening ties with our international counterparts at the same time," league CEO Jeremy Loeliger said.
"This is just the beginning when it comes to our plans for NBL TV in the off-season. Customers can expect even more premium content in the coming months."
(Full details of the coverage are at the end of this blog.)
SYDNEY Kings have signed free agent Todd Blanchfield, closing the former Townsville Crocs' star's stint at Melbourne United at two years.
Blanchfield's emergence as a quality NBL swingman promises to continue its growth as he goes head-to-head with Olympian teammate Brad Newley on a regular basis at training.
"I'm very happy to be coming on board. I've spent a little bit of time with (coach) Andrew (Gaze) now and have appreciated his straightforward nature," Blanchfield said.
"Jason Cadee is also a great friend of mine and from what I can gather from him, the Kings just seem like the perfect fit."
CHAMPION Perth Wildcats signing NZ Breakers free agent and star shooting guard Corey Webster surely confirms Larry Sengstock Medallist Bryce Cotton will not be back.
Not as if too many expected the NBA-quality shooting guard back but the Wildcats snapping up Webster does leave the club plenty of import scope, again.
Signing Webster is a win-win for all concerned.
THE 36ERS signing Joey Wright to a five-year NBL contract is huge.
Coaching years are like dog years – where seven is worth one – so to get a five-year deal is incredible endorsement in a game where the goalposts can change quickly and a hero one day is a zero the next.
Witness how the Sixers fell out of love with Phil Smyth despite producing three championships in five years before the team went into decline thereafter.
But new club owner Grant Kelley reckons Adelaide Basketball has a great future and Wright is the right man to lead it through its "championship window".
Kelley also is enamoured with MAC Adelaide Lightning coach Chris Lucas and he didn't buy the state's WNBL team lightly.
Suggesting Adelaide is home to the two best coaches in their respective leagues, Kelley's decision to purchase the Lightning licence now guarantees the iconic WNBL club's future.
Not kidding now – there were tears from many of the club's stalwarts when that news broke.
After a few years of treading water and perilously close to drowning, Kelley hasn't just thrown the Lightning a lifebuoy but thrown out some skiis and got the club back on its feet and skimming the water again.
THE FIBA EuroBasket 2017 Trophy Tour sets off on its 24-country journey this weekend, beginning with Riga, Latvia on Sunday.
Riga, one of the four host nations of FIBA EuroBasket 2015, also had the honour of being the first stop on the 2015 Trophy Tour, therefore taking on special significance as the build-up to FIBA EuroBasket 2017 enters its next phase.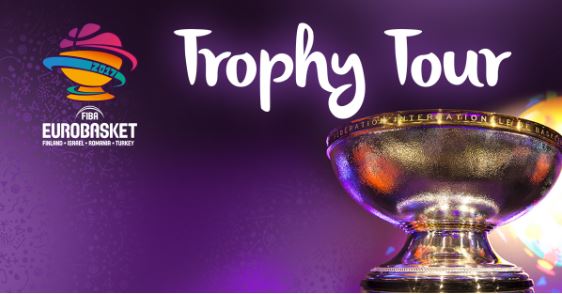 The current trophy, now in its third version, is named after former FIBA Europe President and FIBA Vice-President, Nikolai Semashko, and was officially presented at the FIBA EuroBasket 2017 Draw in November 2016.
THAT upcoming NBL-TV schedule, as promised (All times AEDT):
Tonight, 10:30pm CBA Grand Final Game 1 – Xinjiang v Guangdong
Sunday, April 2 10:30pm CBA Grand Final Game 2 – Xinjiang vs Guangdong
Monday, April 3 3:30am Spanish ACB Round 27 – Fuenlabrada vs Real Madrid
Wednesday, April 5 10:30pm CBA Grand Final Game 3 – Guangdong vs Xinjiang
Friday, April 7 10:30pm CBA Grand Final Game 4 – Guangdong vs Xinjiang
Sunday, April 9 10:30pm CBA Grand Final Game 5 – Xinjiang vs Guangdong (if required)
Monday, April 10 3:30am Spanish ACB Round 28 – Real Madrid vs Baskonia
Wednesday, April 12 11:00pm CBA Grand Final Game 6 – Guangdong vs Xinjiang (if required)
Sunday, April 16 10:30pm CBA Grand Final Game 7 – Xinjiang vs Guangdong (if required)
Monday, April 17 3:30am Spanish ACB Round 29 – Valencia vs FC Barcelona
TOMORROW: Preview as SA Premier League tips off