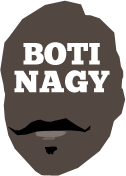 ---
Advertising opportunities available.
Please contact me.
---
Chainey adds sting to Lightning
Tweet
WHAT seemed like a good idea at the time has turned into a passion project for new MAC Adelaide Lightning assistant coach Jason Chainey.
Already well known in Queensland basketball circles as well as across the WNBL, Brisbane-based Chainey, 41, first was approached by Lucas to join his Lightning staff during the off-season when they worked together in the US.
"For the past five years I've travelled over and worked with Sandy (Brondello) and her (WNBA) Phoenix Suns, doing the preseason with them," Chainey said.
"Chris got over this year and we connected in the States."
Chainey, who has had a long association with Brondello and her husband and fellow coach Olaf Lange encompassing the Logan Thunder's WNBL years, this year took wife Suzy and children Bella, 8, and Jack, 5, with him.
"It's the first time my family came over and we spent some time with Chris. We talked a lot of basketball," Chainey said.
"He asked me my long-term plans and I'm working on the WNBL program for Brisbane."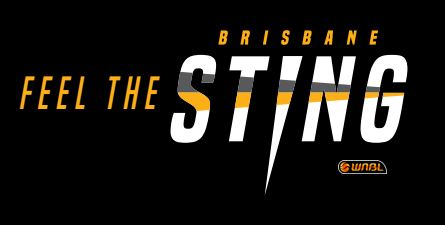 The new-look "Brisbane Sting" would bring a team back into the Queensland capital for the first time since 1995, with plans for it to become a reality as early as 2018-19, or 2019-2020 at the latest.
Chainey said despite Logan Thunder's six years in the WNBL, fans saw it more as representative of south-east Queensland than of Brisbane.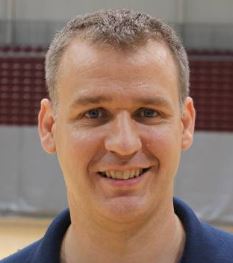 When the club's original coach was released during its 2008-09 debut, Chainey (pictured) acted as interim before Lange took the reins.
"Olaf took the team for two-three years and I was head coach after that for three years," Chainey said.
"Our No.1 priority for the new club was to get a venue."
With netball's Queensland Firebirds building a new 5000-seat stadium at Nathan, 12km south of the Brisbane CBD, the Sting already have found that home.
"We're working with (noted basketball administrator) Terry Ryan to get a board in place, we've got BA support, local association support and now we're looking for corporate support," Chainey said.
But while the plan is in the process of unfolding, Lucas was interested to draw Chainey into the Lightning program for his coaching nous.
A three-time QBL Coach of the Year, Chainey actively has been coaching in the league since 2002 – with a hiatus during his Logan WNBL involvement – and hard at it for the past three years.
"Chris asked if I'd run some Phoenix Mercury stuff," Chainey said, the talented young coach already across it from his additional years alongside Lange.
The original idea was for Chainey to join the team in Adelaide from his fulltime job in Queensland for a few days a week, and catch up on weekend trips etcetera.
"There was going to be a lot of backwards and forwards (between Brisbane and Adelaide) and I was taking some annual leave days as well," Chainey said.
Then Lucas returned from his Gold Medal coaching success with the Emerging Opals at the World University Games, to find he had a cancer battle on his hands.
With Lucas sidelined while he recuperates from successful surgery 11 days ago, assistant coach Marcus Wong was promoted into the interim head coach role.
"Obviously, my commitment level is now right up in these first few months," Chainey said.
Flying in on Monday for practice, individuals on Tuesday, Tuesday practice, Wednesday indys and flying home is part of the agenda. Last weekend there was getting back down to Victoria as well for preseason matches against Melbourne and Bendigo.
"I must admit, I'm exhausted," he confessed.
"I didn't know Marcus before this but he's a great guy and we're working well together."
The team also steadily is coming together, far from treading water while it awaits Lucas' return.
"Jason has just been fantastic for the program," Lucas said. "The commitment he's making and the support his family is giving him is just amazing."