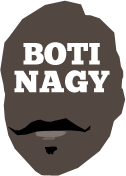 ---
Advertising opportunities available.
Please contact me.
---
Checking Out the NBA 2K21 Video Game
Tweet
VISUAL Concepts' NBA 2K21, the 22nd instalment of the acclaimed 2K series, was released to a worldwide audience early this month and it's time to jump aboard.
It's yet more proof of how the NBA has become a truly global game — one that has benefited from an influx of international talent like Nikola Jokic and Luka Doncic recently, and Dirk Nowitzki, Vlade Divac, and Manu Ginobili before them.
The NBA's fan base has grown exponentially, too, in the process helping basketball become one of the world's most popular sports. In fact, WorldAtlas estimates that there are more than 825 million hoops fans across the world.
The game's popularity is at an all-time high, and companies in various industries are taking full advantage — from athletic apparel makers such as Nike and Adidas to car manufacturers like KIA (a sponsor of the NBA).
One industry, though, that has successfully enhanced the sport is the gaming industry, as it allows fans to engage with basketball on a virtual platform. From the very first game in 1972 by Magnavox Odysseyto 2K21 for next-gen consoles, basketball games have evolved with the industry.
Such is the demand for the sport that it has also extended to non-simulation gaming platforms.
Games provider TuxSlots has several online sports-based titles, including a dedicated basketball title called Basketball Star. The game allows hoops fans interested in casual mobile games to connect with the game they love in their chosen format. Yet when it comes to basketball games nothing can beat the NBA 2K series. That said, let's take a look at its latest offering examining both the good and the bad.
The Bad: It's a lot like… NBA 2K20
NBA 2K20 is a great game, and its successor, NBA 2K21, was supposed be a whole level up. It isn't. Instead, it's too NBA 2K20-ish, so much that Polygon describes it as the 'same player, same game, same story'. But while that's not exactly a glowing recommendation, NBA 2K21 isn't a lost cause entirely.

The Good: It's still a great game
Any basketball game that scales the heights of NBA 2K20 is a great basketball game. That's because last year's iteration is widely regarded as the best in the series with its hyper-realistic graphics; crisp, seamless gameplay; and additional features, like optional tutorials. NBA 2K21 retains all of these, and improves upon them — especially the graphics. This alone makes NBA 2K21 an enjoyable game to play, and a must-buy for hoops fans.

The Bad: MyCareer has stalled
MyCareer mode, correctly described in a Kotaku review as the series' flagship mode and number 1 selling point isn't any better in NBA 2K21. In fact, it might have regressed here, hurt in part by the same pained dialogue and storylines, as well as an obvious lack of innovation and fresh takes. And that's too bad because MyCareer is an undisputed fan favourite.

The Good: Zion and Ja
Every year the series introduces that season's rookies into the team rosters. But no two rookies have created as much excitement as Rookie of the Year Ja Morant and the highly touted Zion Williamson. As those two tore through the NBA, fans had been looking forward to play them in NBA 2K; now, with NBA 2K21, those fantasies will be fulfilled.

The Verdict: Still the best
Warts and all, NBA 2K21 is the king of all hoops games — narrowly beating NBA 2K20 but certainly well ahead of, say, NBA 2K Playgrounds 2 and NBA Live 19. That said, it isn't too early to look forward to NBA 2K22, when Australia's own, Josh Green and Will Magnay will likely be part of the rosters.
Magnay, of course, drew interest from the Philadelphia 76ers, San Antonio Spurs, and Golden State Warriors this season, and is likely to land a free agent deal for the 2020/21 season. Green, on the other hand, projects as a sure fire first rounder in the 2020 NBA Draft.
So, make sure you follow us here at Basketball On The Internet where we'll keep you up-to-date with the latest news about Green and Magnay, and the rest of the NBA.
Check out the video here.