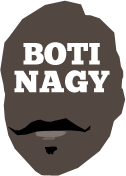 ---
Advertising opportunities available.
Please contact me.
---
Chill has one thing to add to his resume
Tweet
JOSH Childress has genuine NBA cred, played top basketball in Europe and Asia, revelled in Ice Cube's Big3 3x3 tournament last year but it is now in Adelaide, South Australia, where he finally is in reach of a championship goal.
Childress, 34, 203cm and among the most versatile all-court and athletic players the NBL has seen, will take his place in the starting five of the Adelaide 36ers as they prepare to weather Saturday's onslaught of defending champion Perth at Titanium Security Arena in Game 1 of their best-of-three semi final series.
Delivering 11.5ppg at 54 per cent, 6.3rpg, 2.2apg and 1.1spg, it's hard to believe Childress was seriously considering retiring from the sport last year.
Sixers coach Joey Wright had been in touch in the off-season, but fresh from a stint in Japan after two years with the Sydney Kings, Childress was ready to hang up the boots.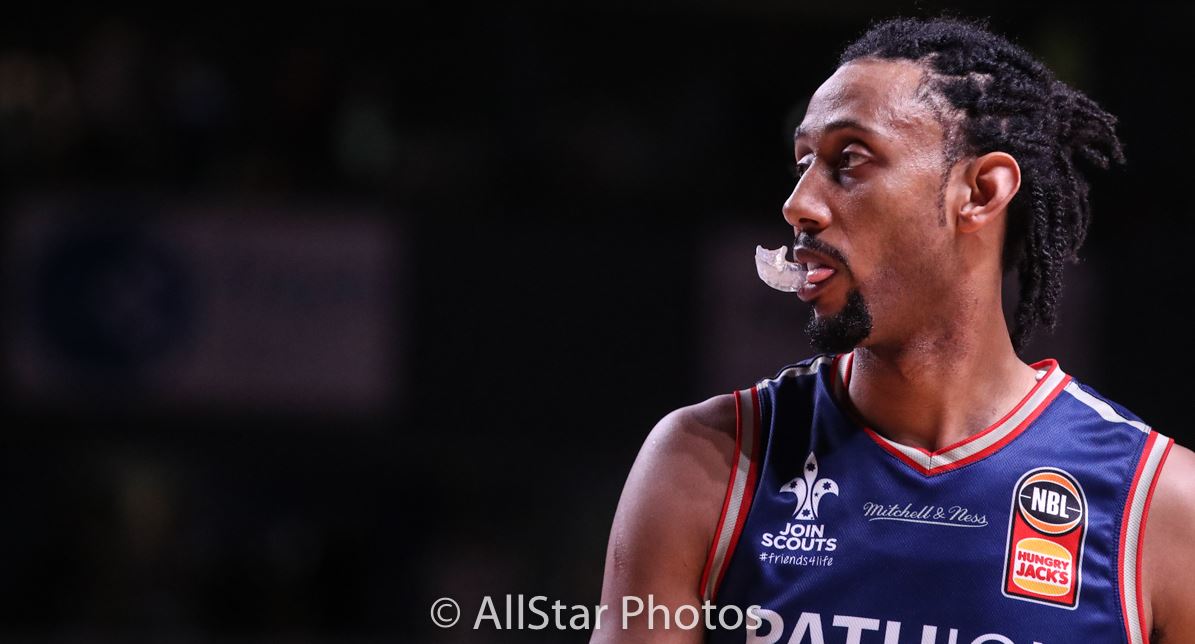 "Joey and I had spoken earlier in the summer," Childress said. "I said that I wasn't super-interested, mainly because I was contemplating retirement. I would do the 'Big3' in the summer, that would be my basketball fix for the year."
Playing the 3-on-3 tournament – former Sydney Kings coach Joe Connelly was the Big3's director of operations and contacted Childress while he was in Japan to be part of the new high-profile 3x3 series – his next stop was with the Denver Nuggets.
"I'd gone to work out with Denver the summer before," Childress said. "With the new two-way rule, training camps had become a bit different because in our camp, for example, 18 guys were at the camp and 17 were under contract, and I was the outlier.
"They basically brought me in and said: 'There's probably no chance of you making our roster, but if you want to use this to get in shape and to potentially try and gain some interest elsewhere, come on in'."
"And so I jumped on that and hoped that I could generate some interest from some other teams or something like that. Unfortunately, that didn't happen but that was how that all went down."
What the camp DID do was rekindle Childress' interest in playing instead of retiring. As he says, he "got the itch" again.
For Childress, the NBL meant Sydney Kings.
"After that last season with Sydney, I met with (executive director) Jeff Van Groningen and (coach Andrew) Gaze and I just expressed to them my interest in trying to get to an NBA training camp again," Childress said of the post 2015-16 off-season. "My summer was going to be devoted to that.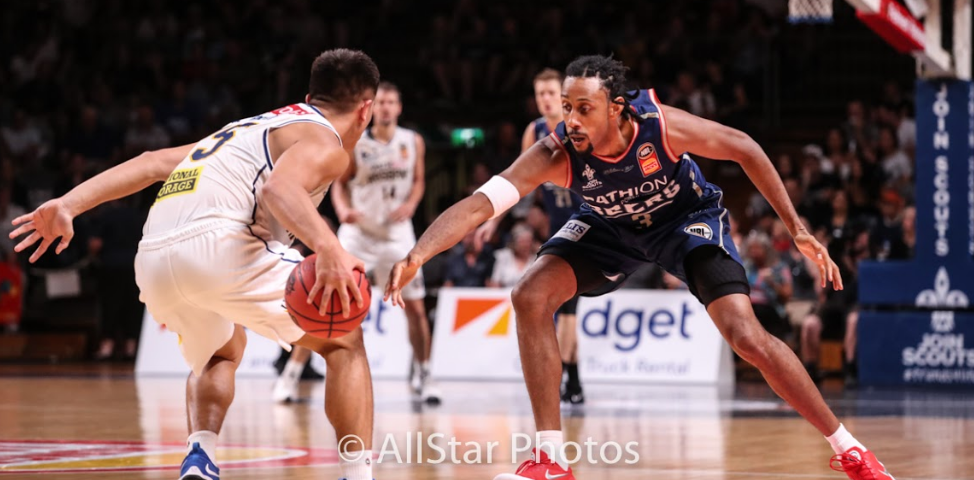 "We had talked contracts and all that sort of stuff but I just said to be quite frank, I want to put all of my energy and all of my focus in trying to get back here (NBA). I don't want a back-up plan. I don't want something I know in the back of my mind I can fall into and that was my focus."
Unsuccessful in his bid to return to the NBA, Childress suddenly was at a loss.
"To be quite frank, I've played basketball now for 14 years professionally, and at that time it was 12. And you know, once October-November hit, and I wasn't playing, I got the itch," he said.
That took him to Asia for the 2016-17 pro season, where he averaged 18.9 points, 9.5 rebounds, 1.8 assists and 1.2 blocks in 40 games with SAN-EN NeoPhoenix in the Japanese B-League.
"That's what prompted the move to Japan, just to go play somewhere and still enjoy playing," he said. "And I'd never been to Japan and it was one of those situations for me where I could try something new and different again."
Japan certainly proved to be very different from anything such as his NBA years at Atlanta Hawks, Phoenix Suns, Brooklyn Nets, New Orleans Pelicans, or at Olympiacos in Greece, or even the Kings in Sydney.
"It definitely was a culture shock, but in a good way," Childress said. "It was my first time experiencing the Asian culture and I thoroughly enjoyed my time there.
"From a language perspective, the language barrier was massive. I utilised that time to do a lot of personal development and took some online classes, and things like that.
"The basketball over there is fun. It's a couple of imports per team and you have a 'minutes restriction'. Each team is allowed three imports but between the three, you can play a total of 60 minutes in the game.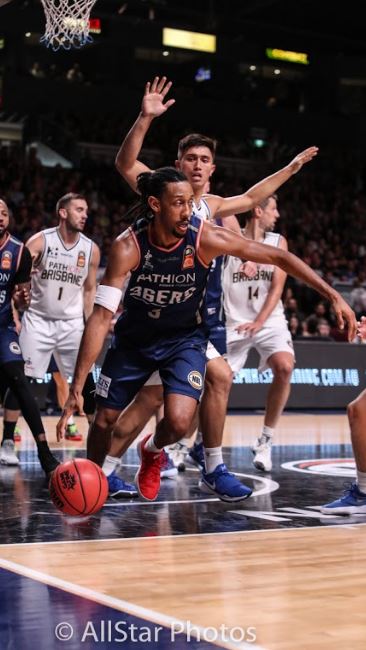 Our set-up was myself and another guy played 25, and our third import played 10.
"I enjoyed that experience. I was right outside Tokyo, so I spent a lot of time there. I had family and friends come over because they'd never been to Japan and wanted the experience as well.
"So it was a cool experience for the six or seven months I was there."
The sight of much of the population wearing surgical masks also didn't faze him.
"I think that comes from just the amount of people that are kind of crammed into small areas," he said.
"You have tons of people who are crammed on trains together and they just want to check themselves for any illness or whatever it is, and it becomes a habit.
"They used to give them to us when we'd go on road trips. If the air is dry or if you're feeling something coming on, it's just part of their culture, to be honest."
Childress' response to whether he personally embraced this custom was hardly surprising.

"No, I couldn't do it," he said. "It just felt too weird for me."
The other cultural difference Childress noticed in Japan was the genuine courtesy.
"I did appreciate the humility of the culture," he said. "Everybody was very humble and very respectful of each other and of us as imports.
"After every game we would have a row of fans giving us gifts and things like that so it was a really cool environment to be in."
Back home for the Big3 events where he mingled with a number of other current and former NBA players, Childress could not have enjoyed the abridged version of the game any more.
"That was awesome," he said. "It was an awesome experience and I'm actually signed on for that for another two years.
"It's an incredible difference (from 5-on-5) because it's so, so physical, the strategy of the game is different, your shot selection has to be good because if you airball or it doesn't hit the rim, a guy's going to lay it back in so you've got to take a few different things into account there."
Apart from the joys of 3x3, the tournament also worked for Childress on several personal levels.
"It brought a bunch of us together that were teammates or opponents and we'd spend a weekend or so - most of the time there was probably seven or eight guys from the California region so we all travelled together," he said "And guys are in one city for those two days so there was a lot of stories being told.
"We're sitting at the hotel, talking to Dr J (Julius Erving, pictured below in his playing days and also coaching) and Clyde Drexler and it's just a really cool atmosphere, especially for me.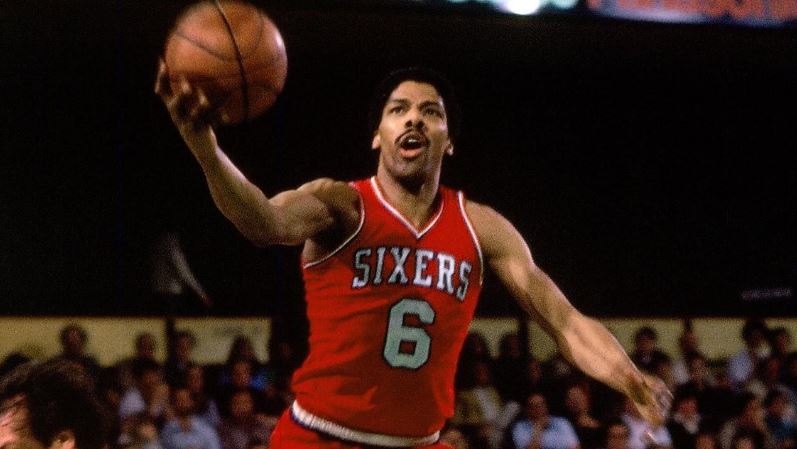 "I was one of the younger guys there, to just be a part of it. I was on Rick Barry's team. All the guys there are current Hall of Famers – most of the coaches – and to sit there and listen to them speak and pick their brain and just kind of hang out with them was amazing."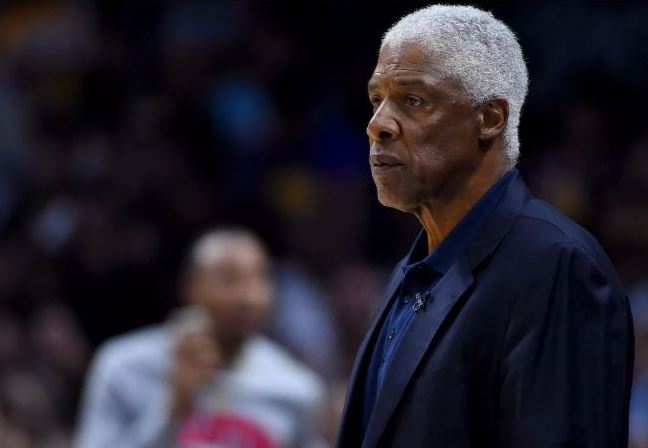 During that two-month span, it worked out that Childress and the legendary George "the Ice Man" Gervin often shared the same flights.
"We would just ride to the airport together and chat," Childress said. "It was an awesome experience."
Hall of Famer Barry, the original star of the Golden State Warriors, is world-renowned for his unorthodox but effective underhand free throw shooting technique which involved facing the basket, knees apart, holding the ball in both hands between the legs and virtually rolling it up into the hoop.
When Barry (shooting the free throw below) retired in 1980 as an NBA champion, Finals MVP, an 8-time All Star – this list just goes on and on - his 90 percent free throw percentage ranked first in NBA history.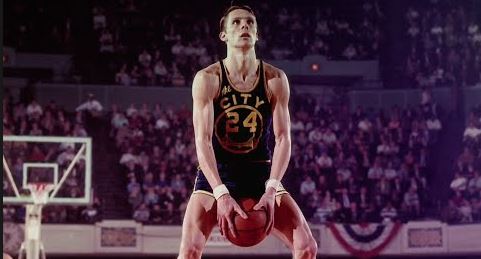 So did he try and get Chill to shoot that way?
"He did," Childress laughed. "He tried to teach us all his free throw technique. It's incredibly effective. He'd sit there and shoot them and they'd just roll in most of the time.
"You'd want to try and take it on but obviously, it's just kind of awkward."
And in this day and age of fans in hostile venues chanting "Hungry Jack's" on a miss, possibly not for the feint-hearted.
Deciding against retirement after his Denver Nuggets training camp, it again was to the Kings, not Adelaide, where Childress first ventured.
"I had spoken to Jeff (Van Groningen) over at Sydney again - before Joey - (but) they decided to go in a different direction," Childress said.
"Once (Kevin) Lisch went down, they brought in a replacement player, a guard, Jeremy Kendle. Had Jeff come out and said: 'Hey Chill, we're interested', maybe we're speaking on different terms here. But they went in that direction and I made the move to Adelaide.
"I've always tried to be a loyal person. I wanted to stay with the team that I'm with. All along I never really envisioned coming back to Australia and not playing for Sydney. But, obviously, the circumstances were different and I'm thoroughly enjoying my time in Adelaide and playing for the 36ers."
It's been a match "made in heaven" for 36ers fans who easily recalled some of Childress' great games against Adelaide. At the risk of sending former 36ers centre Luke Schenscher back into therapy, here's that dunk again (below) he threw down on the big fella.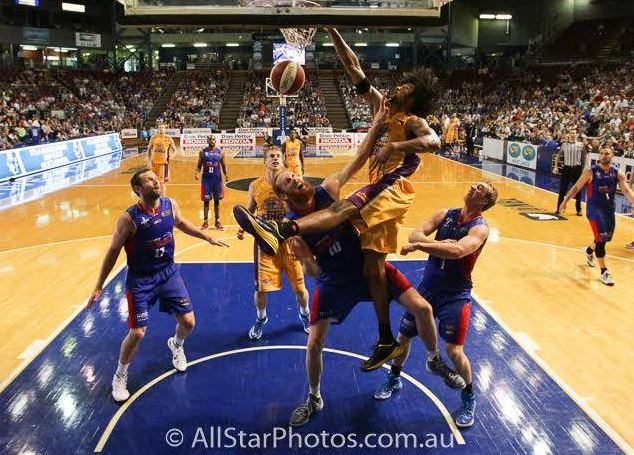 And then there was that 107-100 Kings' win over Adelaide in Sydney which Childress masterminded with an unstoppable performance. The Chill went off for 36 points at 61 per cent, 19 rebounds, seven assists and five blocks. It was an absolute tour de force.
But the move to Adelaide was not a smooth transition after Wright secured his services following the departures of Ronald Roberts and an injured Alan Wiggins.
"It took a while," Childress said of being fully accepted by some of his new teammates. "It took a while because we were kind of sitting on the fence with each other.
"I assume they expected me to come in here and try and take over the team. And I came in, trying to do the exact opposite. I wanted to fit into what they had going on.
"I didn't want to disrupt, so both sides were tiptoeing the line a bit and it took time. It took time to get to know the guys, know the personalities, understand how to approach the games within my role here."
And that role evolved too as Childress ultimately was brought into the starting lineup as Adelaide made its strongest run of the season.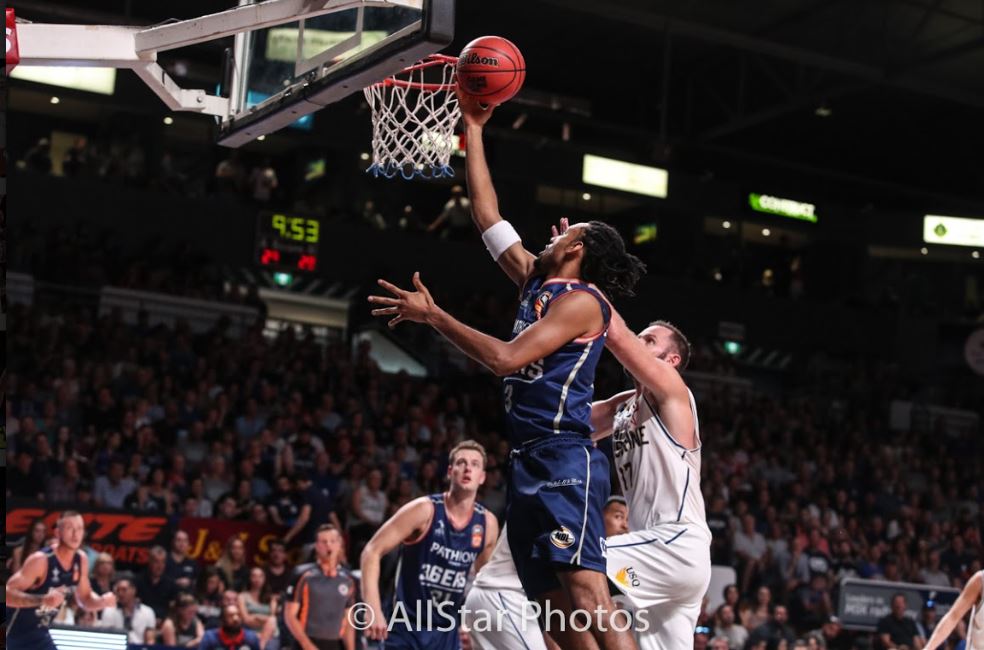 Not having to do everything also has made him very effective, averaging 11.5 points at 54 per cent, 6.3 rebounds, 2.2 assists and 1.1 steals. Add to that his ability to produce the spectacular and it appears both he and the 36ers now have gotten it right.

"I think as a team, we came out after we lost to Cairns on the 24th of December," Childress said. "We had a little break there and we did a little soul-searching. We met as a team and tried to air some things out and figure out what the issues were.
"I think from then on, our performances on the court were a lot better and there was just a different level of comfort within the group.
"We're definitely much closer than we were but you know, it takes work.
"Just like in any other relationship, it takes a lot of work and effort and we're constantly finding way to communicate better and work better together – understand each other – and we've definitely come a long way.
"I think that we're in a pretty good place right now."
Finishing with an 18-10 win-loss record and home court advantage in the semi finals indeed is a good place. Last year's 36ers won the regular season championship with a 17-11 record, suggesting a greater upside with this group.
It is unlikely to be ambushed by Perth, which everyone knows is pursuing a "threepeat" and hits town with the reigning MVP, Bryce Cotton, and Defensive Player of the Year, Damian Martin.
It will time for the crowd to again turn up the volume at The Fortress.
"When we make some good plays, they get up there," Childress said of the home crowd noise. "It's a very great atmosphere, a great place. I see why they've been hesitant to move to another arena because I think Titanium Security Arena is a really cool atmosphere.
"The acoustics make for a really good game environment. I really enjoy playing there. I really do.
"Anytime, whether it's a move by me, whether Sobey gets a steal and a dunk, Majok gets a dunk (below), Creeky gets a dunk, somebody hits a three, I mean they're up on their feet, they're cheering and so supportive. I can only imagine what it's going to be like now for the playoffs coming up.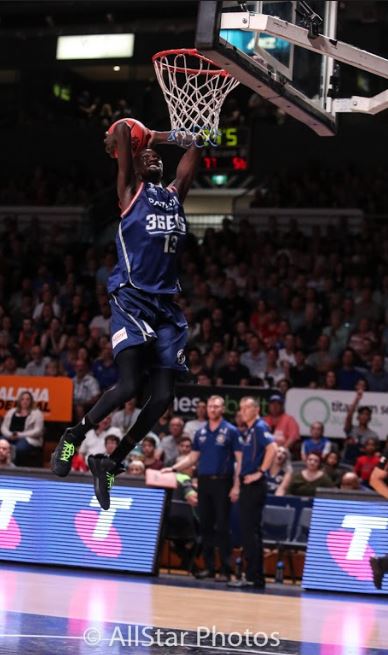 "As a player, you work pretty hard during the week but when you're in that atmosphere, you definitely feel an extra boost of energy and you want to make the big plays to get the crowd excited. I think that's a definite advantage for us, going into the playoffs."
Childress says the Adelaide crowd is very knowledgable and unique, but if forced into a comparison, it most resembles his college crowd at Stanford University.
"It's closest to my college atmosphere if anything. We had a bouncy floor, springs in our floors. So our fans, our students would just jump the whole game, so the floor would shake a bit and that added a different element to it. I would say this is closest to that atmosphere and obviously it's, you know, an amazing atmosphere to be in."
Coming to Adelaide has grown into a great career decision, although with the birth last year of his daughter Maya in Los Angeles, there is a tug on his heart with which he's previously been unfamiliar.
"Maya is about seven months (old) now," he said. "It's been difficult being away from her but it's a part of the job at times I guess.
"I'm looking forward to getting home and spending some quality time with her.
"At this time in my life, having that to go home to definitely puts things in perspective. You know, when I'm having a bad day or had a bad game, I look at her picture or call her and talk on facetime and it immediately puts me in a good mood and puts things back in perspective for me."
Not that Adelaide has been a tough place to be.
"Adelaide has been fine," Childress said. "I'm pretty simple, man. As long as I can eat some good food and have some good internet and wifi I'm good.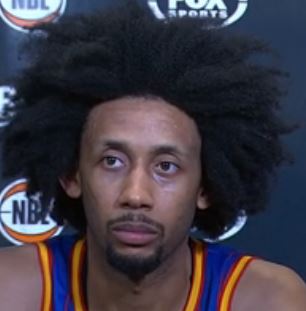 "I don't need a whole lot. I live down in Henley Beach, a very relaxed area. You can walk down to the sand when you want and I read my books and stuff, so life is good for me.
"Something I do pre-game is I read and I write in my journal when I'm in the locker-room. Just about the things I'm thankful for and calm my mind a bit, to get into what they call the 'no-mind' zone. I just like to read and write a little bit.
"I've been told that I should write a book or something but, I doubt it."
There's just one thing to take care of then, the championship which has eluded him at this level.
"In Europe, we were in the Final Four of Euroleague," he said. "I made it to the championship game my second year there but Final Four both years.
"Outside of that, it's just been like playoffs. A championship? It's definitely something I'm hoping to add."
So is all of Adelaide.