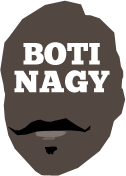 ---
Advertising opportunities available.
Please contact me.
---
Christmas cheer: Just wrapping
Tweet
A GUTSY but ultimately ill-fated overtime road loss by Adelaide has settled the WNBL Final Four, while officiating controversies made a mockery of an otherwise thrilling NBL round.
Backing up from a gritty 67-56 home win over a full-strength Melbourne Boomers, the MAC Adelaide Lightning needed to complete a 3-0 season-series sweep of defending champion Sydney Uni Flames.
But despite a terrific effort in Sydney, the Lightning ran out of legs as Asia Taylor's round-high 35-point haul got the Flames home 104-97 after scores had been tied 91-91 at the end of regulation.
Aimie Clydesdale led the way for Lightning with a career-high 28 points on a withering 12-of-14 shooting, including 4-of-5 threes and six assists.
But gallantry in defeat means little toward the post-season, with Perth having sealed the regular season championship and slated for a repeat of this round's 84-66 win over Melbourne when it hosts the Boomers in the best-of-three semi finals.
Liz Cambage sat out the game with a groin injury.
Townsville Fire, with a record 120-62 rout of Bendigo, plus Sydney, by virtue of its win over Adelaide, will square off in the rival semi final series, homecourt likey to be determined by their regular season stoush next round.
* * *
THE officiating once again came under the microscope in the NBL this round, to such an extent the league had to warn its players and coaches against any further reaction on social media to the raging debate.
Yes of course. That's the answer. The old "Emperor's New Clothes" strategy. If no-one says anything, it isn't really happening!
Well sadly it is and continues to, ruining what otherwise has been some exciting basketball.
Unsportsmanlike fouls and technical fouls, once an occasional oddity, now very much are "the norm" and speak as much to referee efficiency as to any player ineffeciency.
Even invisible NBL refs boss Scott Butler made a brief media appearance this round to defend his poor guys, who seem unable to avoid the spotlight.
The fact we know the names of most of them is a problem, to be honest. The best-refereed games are those that when the siren sounds, it's tough to recall who comprised the officiating crew. That used to represent a job well done.
Maybe in today's world, where everyone appears to need a share of the spotlight, that's a thing of the past.
So too, unfortunately, is good, consistent officiating.
But hey! Ssh. Don't say a word because, you know, then the league might actually have to concede it has a problem. And who wants to do that when you can have Mickey Mouse at your games?
Every round.
* * *
CAIRNS Taipans made a mess of a severely depleted 36ers outfit today in Adelaide, the home team down three of its key scorers, Mitch Creek (hamstring), Anthony Drmic (knee) and Ramone Moore (ankle), and backup playmaker Adam Doyle (foot).
(But then, Nate Jawai would make a difference to the Orangemen too.)
Worse for Adelaide, playmaking import Shannon Shorter - whose recruitment as a ball-distributing point guard was supposed to help complete the team-first transition from Jerome Randle and make fans forget the 2016-17 league MVP - is now playing as if HE wants to be forgotten.
Five turnovers, three assists and two rebounds from the man we were told was "Mr Triple Double" is a long way down from what he showed in the preseason and in the early days of the regular season.
He's resembling a Premier League-standard import every day with his dreadful decision-making and sudden inability to contain anyone.
And when DP Nelson Larkins can come in and score seven points - matching the offensive output of Nathan Sobey and Daniel Johnson - you know something isn't going right.
In contrast, from the tip, Cairns was focused and steadfast, drawing quality games from Cam Gliddon, Mitch McCarron and Alex Loughton. (There any imports on that team?)
* * *
CAM Gliddon, with an NBL career-best 27 points on 9-of-12 shooting, including 7-of-10 threeballs, has snatched the Christmas-week B.O.T.I. Player of the Week award.
It appears everyone of the 36ers squad skipped the scout on the Taipans' captain who had a field day filling up on field goals.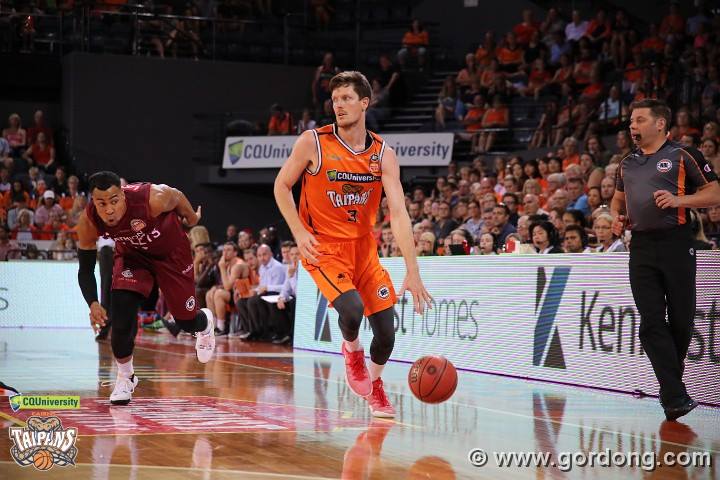 B.O.T.I. NBL Player of the Week
Rd1 Casper Ware
Rd2 Perry Ellis
Rd3 Edgar Sosa
Rd4 Shea Ili
Rd5 Edgar Sosa
Rd6 DJ Newbill
Rd7 Bryce Cotton
Rd8 JP Tokoto
Rd9 Bryce Cotton
Rd10 Ramone Moore
Rd11 Cameron Gliddon
* * *
TOWNSVILLE Fire reserve forward-centre Darcee Garbin had a career weekend in the WNBL to comfortably claim the B.O.T.I. Player of the Week honours.
She enjoyed a career-best 30 points as Townsville routed Bendigo, on 10-of-11 shooting.
That followed a 23-point game (on 8-of-10 shooting) against Canberra.
For the round, Garbin averaged 26.5ppg, playing an average of 21:16 minutes! She shot it at 86 per cent, and also added 5rpg, 1.5apg and 1.0spg. That's just too good to ignore!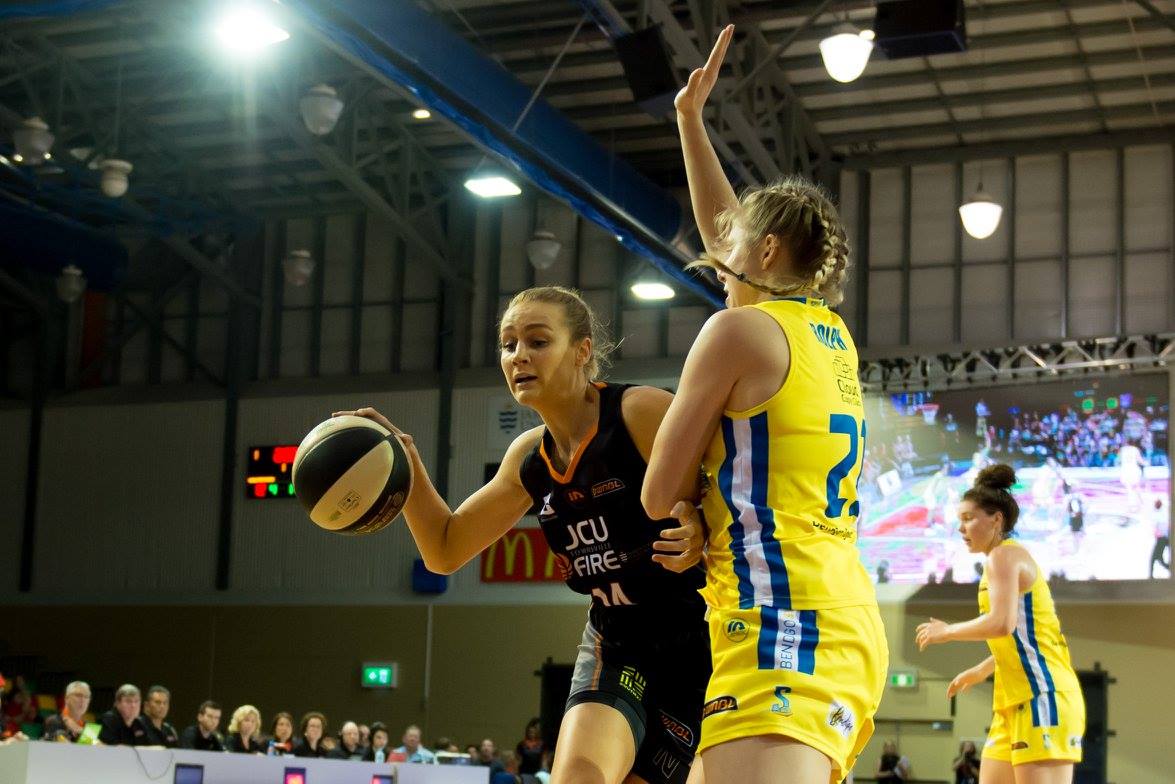 B.O.T.I. WNBL Player of the Week
Rd1 Cayla Francis
Rd2 Abby Bishop
Rd3 Liz Cambage
Rd4 Suzy Batkovic
Rd5 Asia Taylor
Rd6 Liz Cambage
Rd7 Liz Cambage
Rd8 Courtney Williams
Rd9 Courtney Williams
Rd10 Sami Whitcomb
Rd11 Courtney Williams
Rd12 Darcee Garbin
* * *
BIGGEST WINNERS/LOSERS
ALTHOUGH celebrations of Oscar Forman's 500th NBL game had to go on hold, with AJ Ogilvy joining him out injured, Illawarra turning form on its head with a 96-84 win over Perth made it the NBL round's biggest winner. (Cairns beating Adelaide was a close second but the Wildcats were in first place pre tip-off.)
LOSING to Melbourne - and despite the justified controversy, United always had that one won - then failing badly at home to Cairns, despite Josh Childress' relentless all-court efforts, makes Adelaide the round's biggest loser.
SYDNEY holding out Adelaide, in overtime, to eliminathe the MAC Lightning from WNBL finals contention while also confirming its own Final Four spot for a proper title defence, makes it the round's biggest winner.
BEATEN by Bendigo and then by Canberra, Dandenong is finishing the season with a whimper instead of a bang and closes Round 12 as the WNBL's biggest loser, despite Adelaide's finals elimination and Bendigo's 58-point belting by Townsville.
* * *
NBL RD.11
NEW ZEALAND BREAKERS 99 (Loe 24, Sosa 21, Penney 13, Newbill 11, Vukona 10; Vukona, Newbill 6 rebs; Ili 6 assts) d SYDNEY KINGS 95 (Tyler 23, Randle 20, Newley 15, Cadee 11, Ellis 10; Tyler 10 rebs; Newley 6 assts) at The Kingdome, Qudos Bank Arena.
MELBOURNE UNITED 99 (Ware 24, Goulding 22, Wesley 14, Hooley 11; Boone 12 rebs; Ware 5 assts) d ADELAIDE 36ERS 91 (Johnson 20, Sobey 19, Childress 18, Deng 14, Shorter 11; Shorter 11 rebs; Shorter 5 assts) at The UN, Hisense Arena.
SYDNEY KINGS 101 (Randle 27, Blanchfield 20, Cadee 18, Ellis 14, Newley 12; Newley 11 rebs; Randle 7 assts) d BRISBANE BULLETS 95 (Trice 19, Buford 18, Holt 13, Jervis, Kickert 12; Buford 10 rebs; Buford 5 assts) at The Armoury, Brisbane Convention Centre.
ILLAWARRA HAWKS 96 (Conger, Clarke 21, Kay 13, Coenraad, Johnson 11; Kay 7 rebs; Clarke 6 assts) d PERTH WILDCATS 84 (Tokoto 27, Cotton 25, Walker 13; Tokoto 12 rebs; Cotton 4 assts) at The Sandpit, WIN Entertainment Centre, Wollongong.
CAIRNS TAIPANS 94 (Gliddon 27, Loughton 20, McCarron 17; Egwu 12 rebs; McCarron 7 assts) d ADELAIDE 36ERS 75 (Childress 20, Hodgson, Shorter 12; Childress 13 rebs; Shorter, Sobey 3 assts) at The Fortress, Titanium Security Arena.
* * *

WNBL RD.12
BENDIGO SPIRIT 64 (Banham, Payne 16, Laney 15, Richards 13; Richards 10 rebs; Karaitiana, Laney, Payne 4 assts) d JAYCO DANDENONG RANGERS 47 (Roberts, Mijovic 12, Mijovic 11 rebs; Richards, Rowe 3 assts) at The Spirit Level, Bendigo Stadium.
TOWNSVILLE FIRE 99 (Garbin 23, Batkovic 21, Cocks 18, George 14; George 11 rebs; Wiese 6 assts) d UNI of CANBERRA CAPITALS 66 (Bass 18, Hooper 11; Scherf, Bass 5 rebs; Rocci, Hurst 5 assts) at The Alphabet Soup, National Convention Centre.
MAC ADELAIDE LIGHTNING 67 (Bishop 22, Seekamp, Planeta 12; Bishop 8 rebs; Seekamp 7 assts) d DEAKIN MELBOURNE BOOMERS 56 (Cambage 21, O'Hea 11; Cambage 17 rebs; O'Hea 5 assts) at The Lighthouse, Titanium Security Arena.
UNI of CANBERRA CAPITALS 63 (Gaze 14, Rocci 10; Scherf, Gaze 5 rebs; Paalvast, Rocci 5 assts) d JAYCO DANDENONG RANGERS 59 (St Blicavs 17, Roberts 15, Mijovic 11; St Blicavs, Mijovic 7 rebs; St Blicavs 5 assts) at The Ranger Station, Dandenong Stadium.
PERTH LYNX 84 (Williams 19, Whitcomb 17, Kunek 12; Farnworth, Whitcomb 7 rebs; Williams 7 assts) d DEAKIN MELBOURNE BOOMERS 66 (O'Hea 15, Grant 11, Garrick 10; Purcell 11 rebs; O'Hea 6 assts) at The Zoo, Bendat Stadium, Perth.
SYDNEY UNI FLAMES 104 (Taylor 35, Hamson 19, Ebzery 18, Graham 13; Hamson 9 rebs; Snell 9 assts) d MAC ADELAIDE LIGHTNING 97 (Clydesdale 28, Bishop 24, Seekamp 15, Nicholson 12; Bishop 14 rebs; Clydesdale 6 assts) in overtime at Study Hall, Bryden's Stadium, Sydney.
TOWNSVILLE FIRE 120 (Garbin 30, Batkovic 17, George 16, Wiese, Cocks, Murray 10; George 13 rebs; Wilson 9 assts) d BENDIGO SPIRIT 62 (Banham 16, Karaitiana 11; Spencer, Karaitiana, Banham 4 rebs; Riochards, Laney 3 assts) at The Fire Station, Townsville.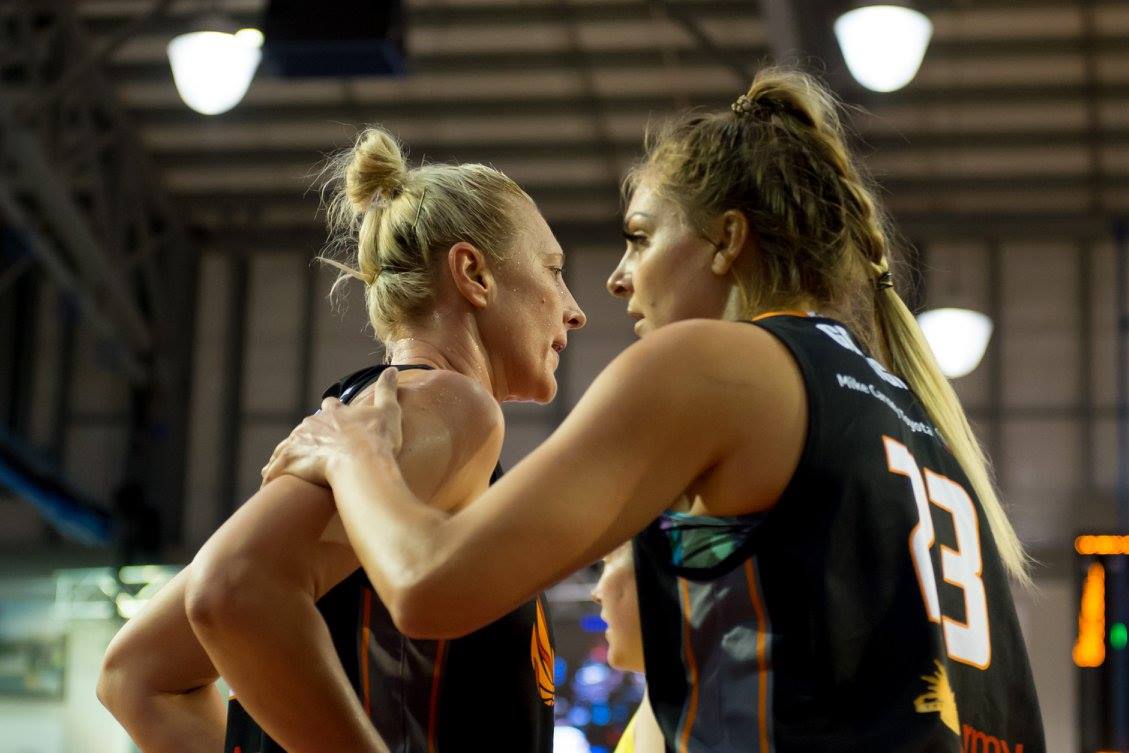 I GOT MIA MURRAY AGAIN FOR SECRET SANTA. WHO'D YOU GET?