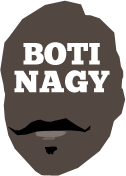 ---
Advertising opportunities available.
Please contact me.
---
Christmas coal: WNBL19 Rd.11 Wrap
Tweet
HINDSIGHT is always 20-20, or so they say, but Kristy Wallace's devastating injury today in her second game since a knee reconstruction has thrown a pall over the WNBL's brief Christmas recess.
A member of last year's Emerging Opals' Gold Medallists at the World Uni Games, Wallace (pictured) returned for Canberra on Friday as it routed Dandenong.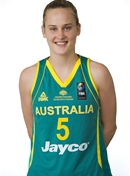 But unlike the Rangers, who took no chances with forward Sara Blicavs - returning also from a knee reco - keeping her in civvies for their game against Melbourne, the Capitals suited Wallace in Townsville and disaster struck.
Wallace, taken this year at 16 in the WNBA draft by Atlanta Dream, went to the floor in agony, clutching the same knee and fears are she again has torn her anterior cruciate ligament.
Having recovered in nine months from an ACL that historically requires a 12-month rehab, Wallace's injury is shattering for the young star.
It also must give pause for Blicavs and also Wallace's teammate Marianna Tolo, both recent returnees from serious knee injuries.
* * *
CANBERRA tipped off the round tipping a bucket of cold water on Dandenong's hot form, breaking away after the main interval with a 38-19 second half.
Kelsey Griffin paired 24 points with 14 rebounds as Kia Nurse rattled up 22 points and the Caps turned their focus to Townsville.
Bec Cole continued her stellar season with 20 points, seven rebounds, three assists and two steals as Dandenong went back to the drawing board ahead of its match with Melbourne.
* * *
BENDIGO saved its season - possibly - and righted a wrong when it sent the playoff plans of reigning champion Townsville spiralling toward oblivion 75-67.
Rebecca Tobin with a 16-point, 15-rebound double-double (plus two assists, two steals and a block) led the way for the Spirit, ending a six-game losing skid which started with a loss at the same venue to Townsville in overtime.
That only occurred as the result of an incorrect officiating call at the end of regulation so revenge was sweet at The Goldmine.
Championship-winning Fire import Laurin Mincy - the subject of considerable speculation recently with Natalie Novosel's name high in conversations - seized the opportunity to return to the main rotation with a WNBL career-high of 30 points.
Zitina Aukouso was her only teammate in double figures.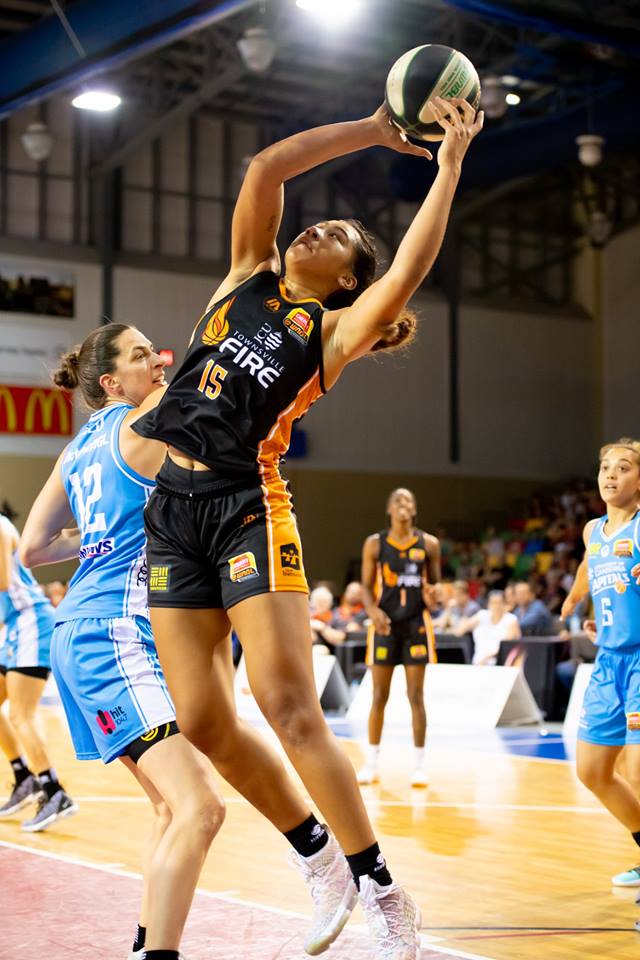 * * *
APART from a minor second-quarter hiccup, Adelaide spanked Sydney from go-to-whoa, its first quarter 28-5 stuff for the time capsule.
Colleen Planeta (21) led six Lightning players in double figures as they smashed the Flames by 43 after leading 93-47 before clearing the bench.
* * *
DESPITE Betnijah Laney starting strongly for Dandenong, the Rangers lost the Michele Timms Cup to Melbourne amid a 3-point blitz from Steph Talbot (4-of-6), Lindsay Allen (3-of-6) and Jenna O'Hea (2-of-6).
Talbot even caught-and-shot a triple in one beat, successfully beating the shot-clock with another long-range swish.
A 25-10 third period by the Boomers put this one to bed, Dandenong left with a week of nightmares.
Talbot finished with 22 points on 9-of-11 shooting, Allen 27 and Cayla George with a 10-point, 12-board double-double.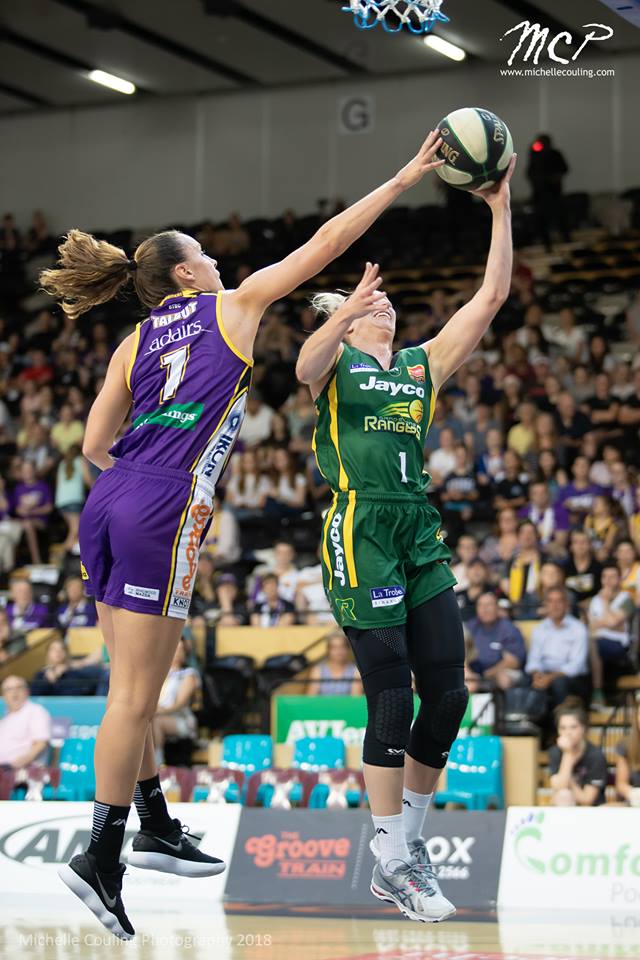 * * *
PERTH broke its losing skid but only after a spirited and gutsy performance by Sydney.
Embarrassed in Adelaide, the Flames dug deep, their 26-9 second quarter in such stark contrast to their insipid offence in the city of churches.
Belinda Snell reached back to her best with 25 points, 11 rebounds and six assists but it was her Sydney championship teammate Asia Taylor who buried the Flames.
Taylor starred for Perth with 29 points, 13 rebounds, six assists, two steals and a block in one of the round's stand-out performances.
* * *
STEADILY wearing away Townsville's resolve, Canberra cruised to a comfortable 81-55 win in north Queensland, potentially ending the Fire's hopes of back-to-back titles.
Kelsey Griffin again stood out with 21 points and eight rebounds as Caps coach Paul Goriss moved to a starting five of Leilani Mitchell, Kelly Wilson, Kia Nurse, Griffin and Marianna Tolo.
Sadly, Kristy Wallace's injury diminished the win and dented the Capitals' morale at a time when they should have been celebrating.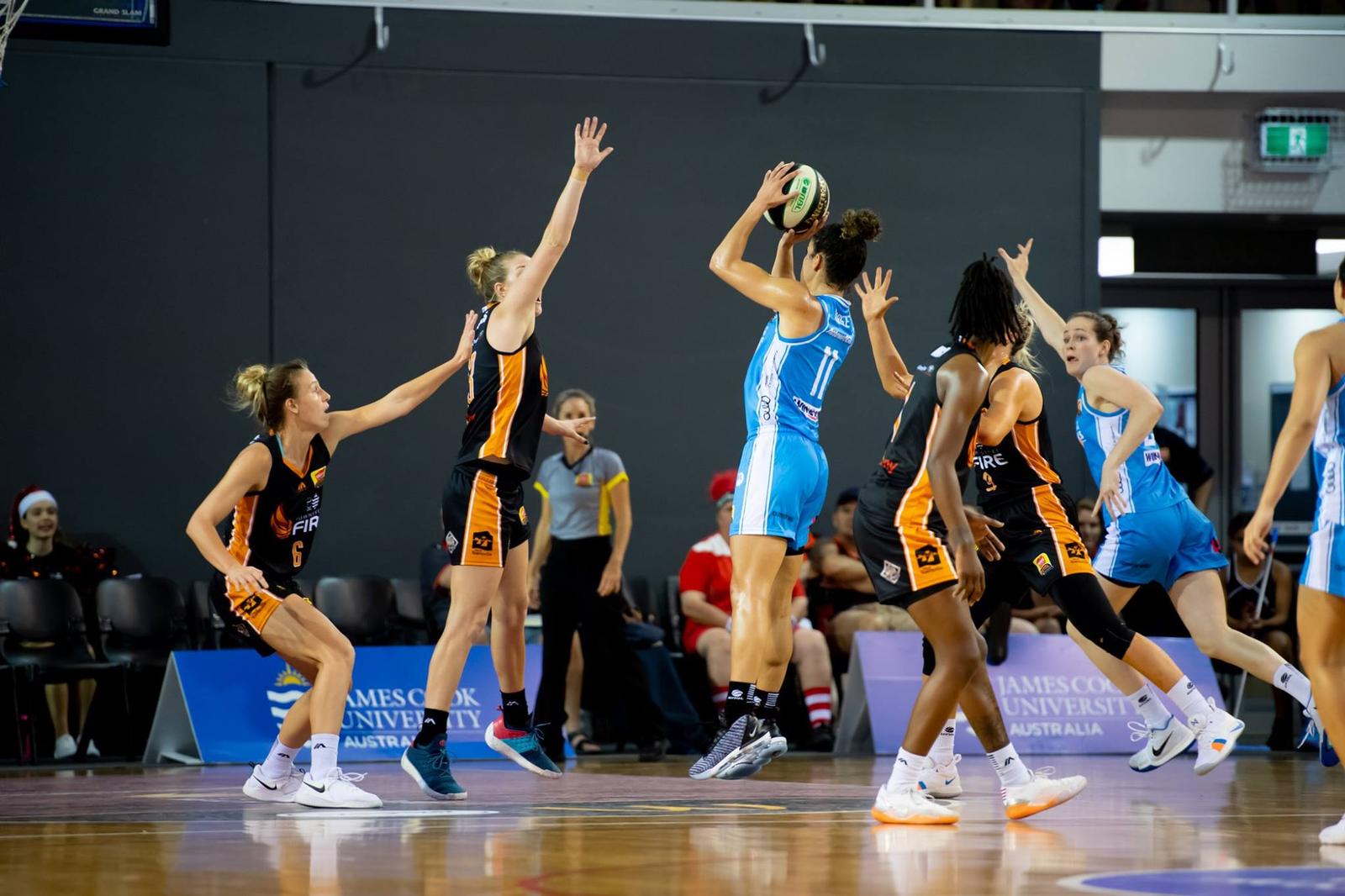 WNBL Round #11
UNIVERSITY of CANBERRA CAPITALS 87 (Griffin 24, Nurse 22, Rocci 11; Griffin 14 rebs; Mitchell 6 assts) d JAYCO DANDENONG RANGERS 60 (Cole 20, Todhunter 10; Cole 7 rebs; 4 with 3 assts) at The Alphabet Soup, National Convention Centre.
BENDIGO BANK SPIRIT 75 (Payne 21, Tobin 16, Tessari 11, Tomlinson 10; Tobin 15 rebs; Tomlinson, Wehrung 4 assts) d JCU TOWNSVILLE FIRE 67 (Mincy 30, Aokuso 12; Aokuso 6 rebs; Aokuso, Donnelly 3 assts) at The Goldmine, Bendigo Stadium.
MAC ADELAIDE LIGHTNING 95 (Planeta 21, Coffey 18, Nicholson 14, Blicavs, Seekamp 12, Clydesdale 10; Alexander 11 rebs; Seekamp 7 assts) d SYDNEY UNI FLAMES 52 (Snell 12, Johnson 9; Johnson 11 rebs; Tupaea 3 assts) at The Lighthouse, Titanium Security Arena.
DEAKIN MELBOURNE BOOMERS 79 (Allen 27, Talbot 22, O'Hea 12, George 10; George 12 rebs; Allen 4 assts) d JAYCO DANDENONG RANGERS 55 (Cole 18, Laney 12; Cole 7 rebs; Lavey 4 assts) at The Boomerang, State Basketball Centre.
PERTH LYNX 88 (Taylor 29, Schwagmeyer 14, McPhee 11, Steindl 10; Tayklor 13 rebs; Taylor, Ebzery 6 assts) d SYDNEY UNI FLAMES 84 (Snell 25, Smart, Tupaea 12; Tupaea, Snell 11 rebs; Snell 6 assts) at The Enclosure, Bendat Stadium.
UNI of CANBERRA CAPITALS 81 (Griffin 21, Tolo 14, Nurse 13, Scherf 11; Tolo 11 rebs; Wilson 7 assts) d JCU TOWNSVILLE FIRE 55 (Malott 12, Madgen 11, Garbin 10; Madgen 12 rebs; Madgen, Mincy 3 assts) at The Fire Station, Townsville Stadium.