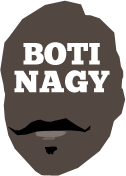 ---
Advertising opportunities available.
Please contact me.
---
Chuch bball goes 'back to future' with U20s
Tweet
SA CHURCH Basketball turns 70 when its 2019 Winter Season tips off, the long-established competition launching an Under-20 grade as part of its long-term growth plan.
Other than for state representation, the U20 grade no longer exists in other basketball programs in South Australia, superseded by Basketball SA with its ill-conceived Youth (U23) League.
Billed by SA Church as the "20NoMove" initiative, it has been driven by strong feedback from members and team managers.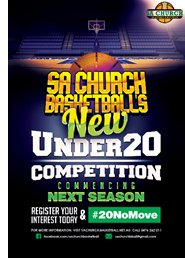 "We have a large number of teams currently in the Under-18 competition on Saturday afternoon and they want to continue on," SACBA Growth and Development Officer Tristan Prentice said.
"The feedback we received was an Under-20 competition would help bridge the transition to the senior competition.
"SA Church Basketball has identified a need in the community and will be delivering this for our members. It's an exciting and unique opportunity to be the only basketball competition to offer an age category of this sort."
The "20NoMove" initiative will provide players and teams the option of not having to move into senior competition when they turn 18.
"With so many changes in players' lives, including the transition from school to work and university, the SA Church Basketball U20 competition will enable them to continue playing basketball with teammates they have been playing with, some for many years," Prentice said.
SACBA Operations Manager, Shane Hansen said: "We understand at SA Church not all players develop at the same speed.
"With an U20 grade in place, we give our players an opportunity to develop for a further time period so they are ready to compete in our senior competitions.
"U20s will be fast, athletic and exciting for our members to participate in and watch on a Saturday afternoon."
SA Church is banking on the program translating to strong senior players for its competition into the future.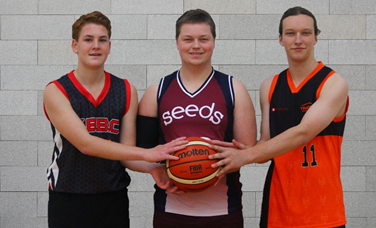 Josh Oliver (Christies Beach Baptist), Harrison Chapman (Seeds Uniting) and Liam Weakley (Our Saviour Lutheran Hub Titans), ready to take on the new SACBA U20 Competition next season.
"Mark Twain famously quoted: 'The reports of my death have been greatly exaggerated' and this appears to be the case with Church Sports," Prentice said.
"We have worked for 24 months on securing venues and clubs to add a new Northern Division to our competition.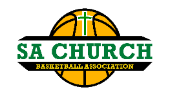 "This presents an opportunity to grow into areas where a large contingent of our church-attending youth reside and it has been worth the time and effort dedicated to the initiative."
The association also will continue to grow its current competitions in the Central and South regions, exploring venue use, promotional activities, and new competition formats to bring in new members.
"We think there are a number of opportunities to get the next generation involved with church basketball," Prentice said.
"We are encouraging our community to get behind us and support that generation through the clubs and helping out with human and physical resources."