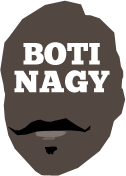 ---
Advertising opportunities available.
Please contact me.
---
Cole guides Flyers into Grand Final
Tweet
A SIZZLING 3-point basket by Southside's Bec Cole to close a rampant Adelaide third quarter rally tonight set the foundation for the Flyers to advance into the WNBL Grand Final series with an 82-79 Game 2 semi final road victory.
The win completed a 2-0 sweep of their best-of-three semi final after the Flyers won the opener at Dandenong 68-65.
Tonight Southside capitalised on four consecutive Lightning turnovers to start the second quarter to build a 27-26 lead at the first break - which came after trailing 23-26 - into 35-26 and from there to the finish, Adelaide was in pursuit, the Flyers in control.
They started the match in potentially devastating fashion, Sara Blicavs' 3-pointer leading to 5-of-8 from range for the first period before Kathryn Westbeld's nine-point quarter stabilised Adelaide's offence.
By halftime, the Flyers were nursing a 51-43 lead and had enjoyed a double-digit break at one stage, Aimie Clydesdale a surprising 5-of-6 from the floor, with 3-of-4 triples in that haul for 13 points.
It grew even more dim for Adelaide in the third as Southside pulled 54-43 clear and still was looking in great shape ahead 58-47.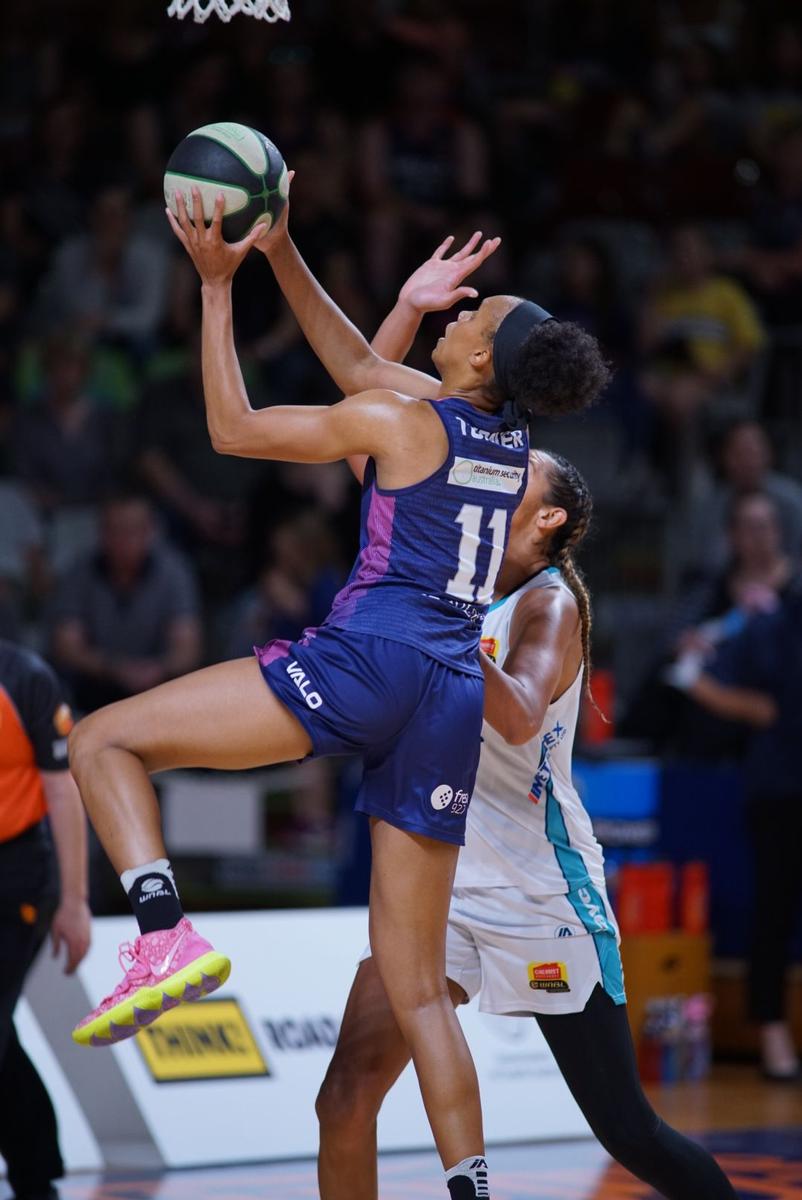 But with a strong supportive attendance of 1,806 willing its team back into the contest, Brianna Turner (25 points, 18 rebounds, four blocks) inspired a mighty Adelaide fightback.
Turner did it at both ends, with 12 points, seven rebounds and two huge blocks in the third, and in the process, had the better of Flyers star centre Mercedes Russell.
Russell enjoyed a 20-point, 19-rebound Game 1 double but was contained to 15 points at 39 per cent and a paltry four rebounds. Fortunately for the Flyers, Clydesdale stepped up and Cole swept in for 10 rebounds with her 19 points.
It was all Turner in the third though, inspiring a 9-0 rally capped by a 3-pointer from Chelsea Brook to make it 56-58.
Westbeld tied it at 63-63 and Lightning had all the momentum, producing a 20-12 period ... almost.
Scrambling defensively on the Flyers' hasty last possession, Adelaide got out too late to Cole in the corner whose 3-pointer shaved the backboard and dropped for a 66-63 lead which took any wind from Adelaide's sails.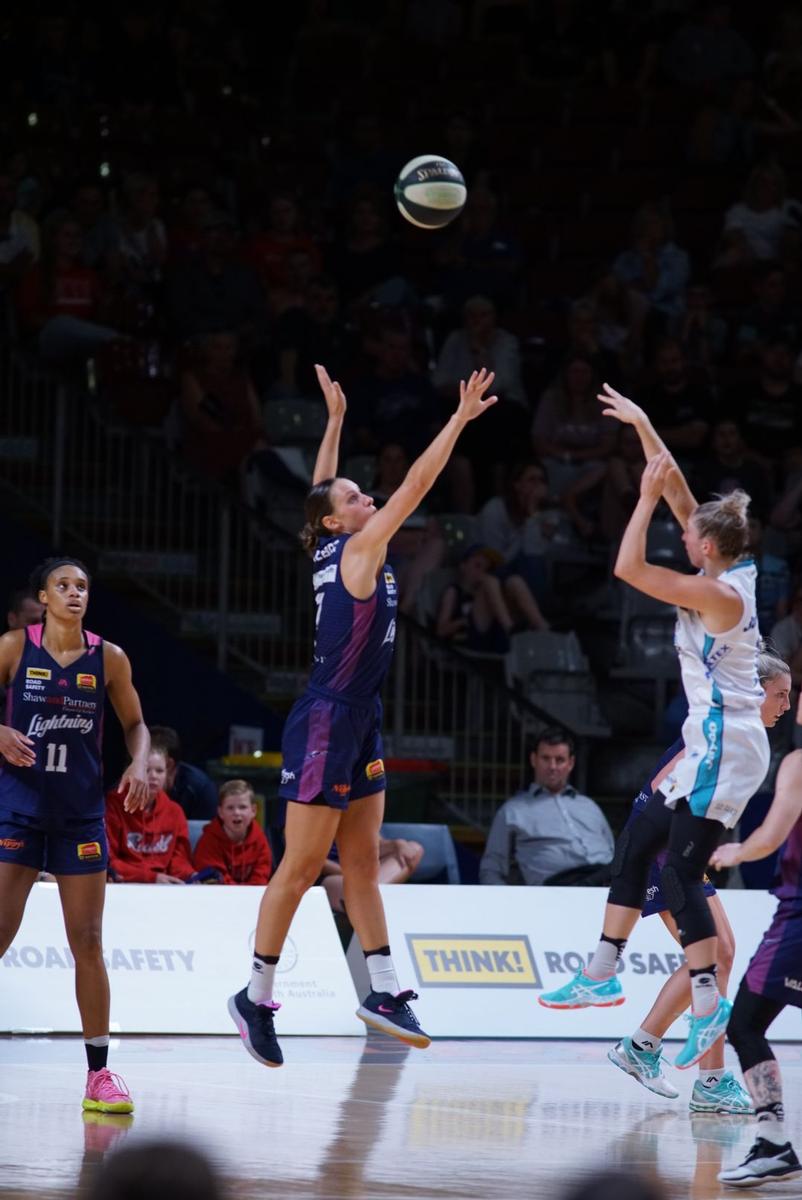 Starting the last with another series of ill-conceived offences, Adelaide opened the door and Southside gratefully charged through, bumping its lead to 82-70, Leilani Mitchell (18 points, nine assists) prominent.
Adelaide rallied again for one last run at salvaging the series and clawed back to 77-82, Westbeld lost to the game with an ankle injury to make the struggle just that tad more difficult.
Desperate Mitchell defence prevented a Lauren Nicholson layup but Turner missing a point blank fast-break lay-up inside the last minute was hugely costly.
Steph Talbot (nine points, nine rebounds, eight assists) who tickled a triple-double but actually had no great consistent influence, hit a jumpshot for 79-82 with 42 seconds remaining.
Grabbing a defensive rebound off a Clydesdale miss, Talbot sent Adelaide forward where Nicholson missed a three for the tie, ran down her rebound and got it back to Nat Hurst for a 3-point attempt.
But there would be no miracle or fairytale finish as Hurst's last shot after a stellar WNBL career missed badly and the Flyers were in the Grand Final in their first season after rebranding from Dandenong Rangers.
They await the winner of the Canberra-Melbourne semi series, which the Caps lead 1-0 with Game 2 in Melbourne tomorrow.
For Adelaide it was a brave season, Nicole Seekamp (11 assists) playing the semis hurt, Hurst (foot) also on one leg and Nicholson suffering a plantar fascia tear in Game 1 and heroic just to take the hardwood tonight, let alone finish with 16 points.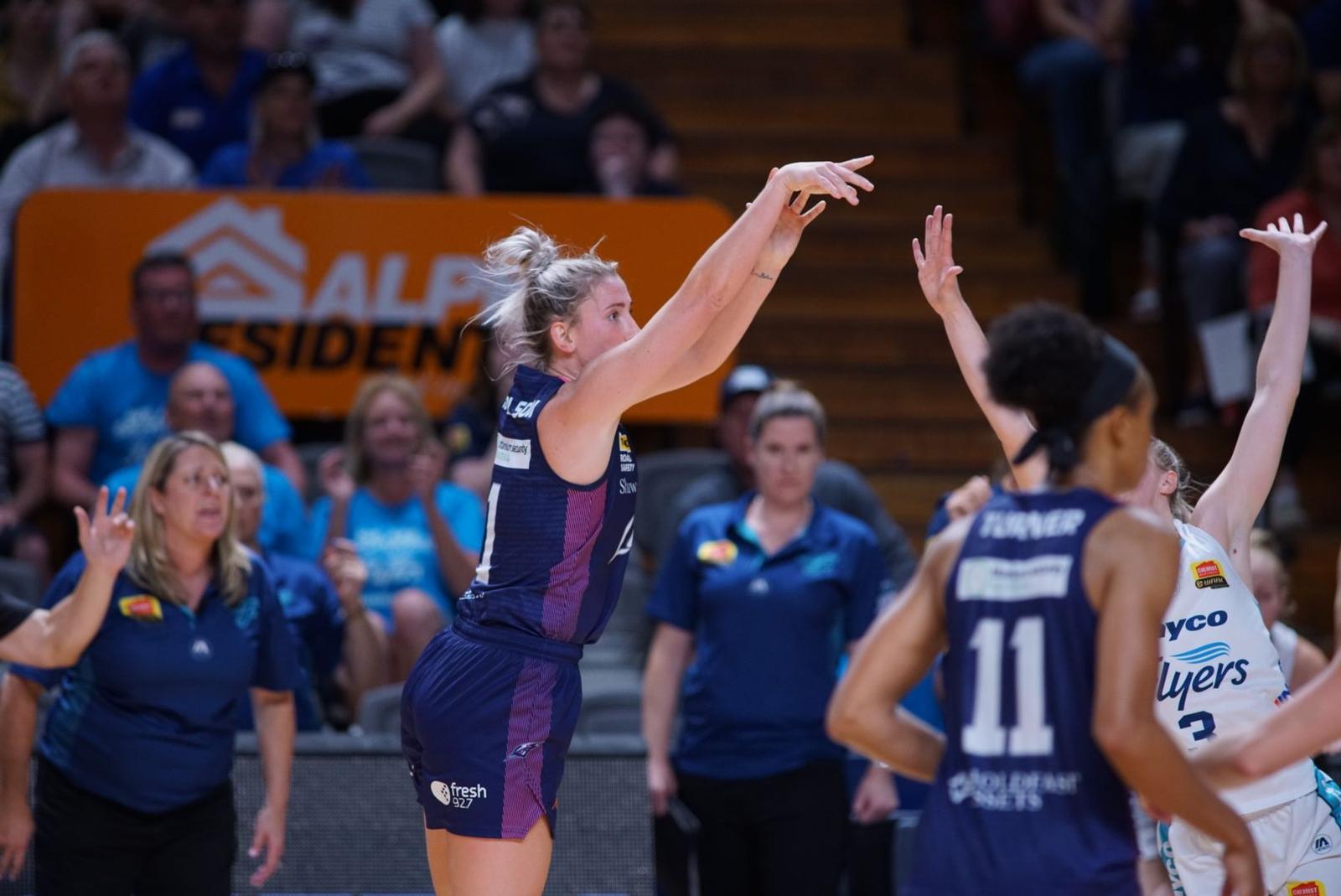 WNBL SEMI FINALS
1 v 4
GAME 1: SOUTHSIDE FLYERS 68 (Russell 20, Mitchell 15, Cole 13; Russell 19 rebs; Mitchell, Cole 4 assts) d ADELAIDE LIGHTNING 65 (Nicholson 14, Talbot 13, Turner, Brook 11; Talbot, Turner 9 rebs; Talbot 6 assts) at The Hangar, Dandenong Stadium
GAME 2: SOUTHSIDE FLYERS 82 (Cole 19, Clydesdale, Mitchell 18, Russell 15, Blicavs 12; Cole 10 rebs; Mitchell 9 assts) d ADELAIDE LIGHTNING 79 (Turner 25, Westbeld 18, Nicholson 16; Turner 18 rebs; Seekamp 11 assts) at The Lighthouse, Titanium Security Arena.
Southside advances to Grand Final 2-0