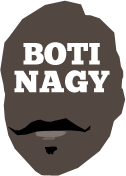 ---
Advertising opportunities available.
Please contact me.
---
Smiley Wiley fry-pans Taipans
Tweet
ATHLETIC Adelaide 36ers import Jacob Wiley cooked the Cairns Taipans with an NBL career-best 30-point haul tonight, underpinning a 109-95 home win with a series of out-of-your-seat plays.
The legend goes Samson lost his strength when his hair was cut off but Wiley, sporting a shaved head, went in the opposite direction with his best performance as a 36er in a game where his promise and his potential met head-on, with devastating effect on the Taipans.
Fans at Titanium Security Arena were out of their seats with his spectacular first half of dunks and high-energy plays, his 20-point half at 80 percent and the reason Adelaide was 54-49 clear after trailing 23-29 at the first break.
Cairns had Melo Trimble off to an 11-point first quarter as he controlled the tempo before the Sixers hit back with a 31-20 second period, Wiley as its centrepiece.
There was still a flip shot facing the wrong way to come, another wicked last quarter dunk and a 3-point swish to follow it which sent Cairns into a timeout and Wiley into a mid-court celebration with teammates led by Demitrius Conger (below) and Ramone Moore.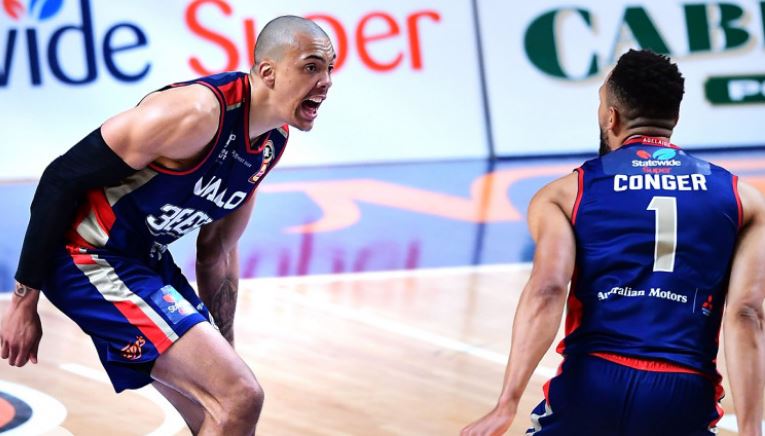 Adelaide's 32-23 third quarter took 30 minutes to complete as the officiating threatened to descend into farce through the second half, with unsportsmanlike fouls, technicals - including one on justifiably disgruntled Cairns coach Mike Kelly - and a flop tech on Kuany Kuany.
But through it all, Wiley stood tall, his 30 points on 12-of-17 shooting, with four rebounds, two assists and a steal.
"It just feels good to get a win you know," Wiley said. "We've dropped some close games this year, dropped some games at home, so just excited to win."
Daniel Johnson was reliable throughout and after Anthony Drmic stroked 2-of-2 threes to the main interval, went three better after the restart.
Drmic connected on three consecutive 3-pointers, two on feeds from Moore who was en route to a career-best nine assists. Drmic's triple of triples busted Adelaide out from 54-49 to 63-49 forcing an immediate Taipans timeout.
Drmic's perfect 5-of-5 threes was ruined by DJ Newbill, who brilliantly blocked his sixth attempt as Cairns refused to concede, dragging themselves consistently back to within striking distance.
But then something such as a Brendan Teys steal from Trimble and quick basket, or a Nathan Sobey basket, or a Teys three, or Conger making a great play, ensured 36ers fans would go home happy - despite no cheeseburgers - and Adelaide coach Joey Wright with a possibly ominous assessment.
"We had some lapses there, there's definitely some things that we can do better," Wright said. "We're still trying to figure out how to fit Meech (Conger) in, where he fits in at, and once he gets to the level that he can play at, I definitely think we have another gear."
That's good news for 36ers fans. Not so much for the rest of the NBL.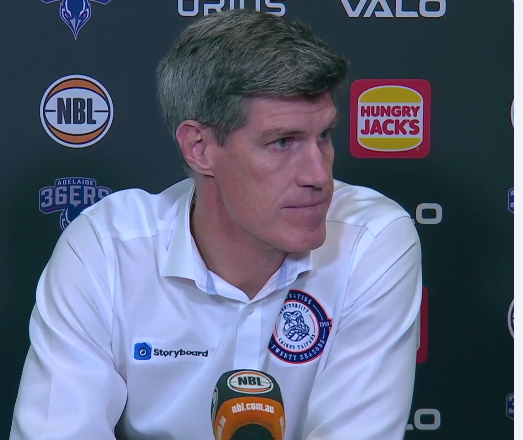 "Wiley was fantastic," Kelly said of the 36ers' star forward. "I thought our team did a really good job of settling, and then finding their feet and then re-attacking Adelaide.
"We got it back to four, I think, and then I think there was a call on Melo when Ramone ... Melo got a piece of the ball and Ramone, it went off his leg. There was a foul called from the referee that was about 35 feet away from the play and I think there was some ...
"We take responsibility for not playing as well as we wanted to in situations, Adelaide outplayed us for the most part, but when we got ourselves back in the game - which I thought our guys never stopped fighting - there were some key calls that went against us, from an impossible angle.
"So I think some frustration built from that.
"And it went from a four-point lead with about three minutes to go, I think, to a 14-point three-quarter lead. And, that's insanity.
"Frustration came I think from ourselves, not doing our jobs as we wanted to - and that happens when you play against a great team and they drive it down your throat.
"And then, frustration also comes when there's calls that directly affect the game from 30 feet away from the play."
Extremely well summarised.
ROUND 7
BRISBANE BULLETS 104 (Patterson 24, Gliddon, Cadee 15, Holt 12, Vukona, Te Rangi 11, Bairstow 10; Hodgson 8 rebs; Cadee 5 assts) d ILLAWARRA HAWKS 85 (Conklin, Ogilvy 16, Coenraad 13, Jett 12; Ogilvy 7 rebs; Naar, White, Jackson 3 assts) at The Armoury, Brisbane Convention Centre.
PERTH WILDCATS 98 (Cotton 24, Norton 23, Kay 20, White 16; Norton 7 rebs; Kay 5 assts) d NEW ZEALAND BREAKERS 93 (Wesley 19, Long 17, Weeks, Ili 12, Richard, Abercrombie 11; Richard 8 rebs; Wesley 5 assts) in overtime, at The Wipeout, Spark Arena.
ADELAIDE 36ERS 109 (Wiley 30, Drmic 18, Johnson, Sobey 14, Conger 13; Froling 8 rebs; Moore 9 assts) d CAIRNS TAIPANS 95 (Trimble 23, Hall 17, Newbill 13, Walker 11, Jawai 10; Loe 6 rebs; Hall 6 assts) at The Fortress, Titanium Security Arena.