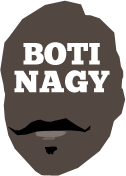 ---
Advertising opportunities available.
Please contact me.
---
Creek the new X-factor
Tweet
THE meniscus tear which cost Xavier Cooks his place in Australia's FIBA World Cup team reopened the door for Mitch Creek, the South East Melbourne Phoenix franchise player who now must make it his mission to succeed.
Omitted last week from the 12-man Boomers roster selected for the Worlds in China from August 31-September 15, many were shocked, expecting his selection to be almost automatic.
NBA stars Matthew Dellavedova, Patty Mills, Joe Ingles, Aron Baynes and Andrew Bogut were lay down miseres for selection, with fellow Rio Olympian Chris Goulding and NBA rookie Jonah Bolden also in most predictions.
Creek was expected to be next on the list of "certainties".
When he missed the cut, there were veiled attempts at justification, with the preposterous knock his skill set didn't translate internationally the first to bob up. Then his lack of a consistent shot from range was muttered about, a knock no-one seemed to have time to find for Damian Martin ahead of the Rio Olympics.
Then out filtered an alleged story that he had rubbed some of the senior Boomers the wrong way with his forceful manner and leadership.
Here's the thing. I've seen Creek train enough at the 36ers to know he gets after teammates to give their best, and some definitely don't always take it that well.
Clearly, that drive he brings made him the face of the NBL-based Boomers who qualified this team for the Worlds in the first place. And clearly, coach Andrej Lemanis encouraged that from him because he never exercised his option to say: "Mitch, ssh."
He needed that vocal leadership from Creek, especially for that last trip to Kazakhstan and Iran where Lemanis suited Tim Coenraad, Harry Froling, Daniel Grida, Isaac Humphries, Jock Landale, Jack McVeigh, Mangok Mathiang, Emmett Naar, Lucas Walker, Jarrad Weeks and AFL-bound Tom Wilson.
That was not what you might refer to as "Australia A" - more like "Australia C" - but its success again points to the development of the game here. And also to Creek's leadership, flying in especially from Brooklyn.
So yes, maybe at last week's selection camp, Creek came on a bit too strong for some, given that this is close to our best team.
In which case, before he may have rubbed a few of the vets the wrong way, surely Lemanis should have said something along the lines of: "You might need to pull your head in a bit now and just focus on winning a spot yourself, given we have the big guns here."
Because to talk about international skill set - or lack thereof - post-team selection after Creek was a starter and star of the FIBA Asia Cup Gold Medal and one of the key men in Australia qualifying at all, now looks incredibly silly and self-serving.
The loss of Cooks is a huge blow and it would be a surprise if the Boomers didn't reach out to NBA shooting guard Ryan Broekhoff first.
Broekhoff was unavailable for selection because his wife was giving birth to their first born. That has now happened.
Once Cooks was ruled out, a phone call to him would have been prudent even though he most likely would now not be in the type of shape required to impact at a Worlds.
Boomers assistant Luc Longley said Creek was desperately unlucky to miss initial selection.
If he gets a chance now to settle into this team, know his role is no longer what it was, and embrace what it is, both he and the Boomers will be much better for it.