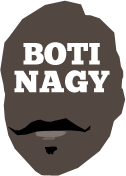 ---
Advertising opportunities available.
Please contact me.
---
Creek making most of second 10-day deal
Tweet
MITCH Creek, for years the face of the NBL's Adelaide 36ers but now the marquee first signing of South East Melbourne Phoenix, turned his second 10-day NBA contract with Brooklyn Nets into another milestone today.

The Horsham-born swingman notched 8 points at 60 percent in 15:21 of action today in the Nets' 94-113 loss to Milwaukee Bucks, with five rebounds and four assists, one of them a sizzling behind-the-back gem in transition.
"I have no qualms about putting him in there," Nets coach Kenny Atkinson said pre-game.
"You'll see tonight. I trust him. The culture part, I love what he represents."
Creek signed his first 10-day contract with Brooklyn on January 25 and in three games, averaged 2.3 points and 1.7 rebounds in 6.8 minutes per outing.
He joined Brooklyn from the team's NBA G League affiliate, the Long Island Nets where in 26 games (21 starts) he has averaged 14.3 points, 5.3 rebounds, 2.4 assists and 1.0 steals in 30.6 minutes.
Creek, who replaced Spencer Dinwiddie who has torn ligaments in his right thumb, was connecting at a sharp 54.2 percent in the G-League.
Yesterday, Brooklyn signed the NBL superstar to a second 10-day contract, extending to the NBA All-Star break.
Creek, 26, cannot be signed by the Nets to a further 10-day contract, so he will become a free agent at the end of his current deal.
If Brooklyn wants to retain him, they would have to sign him to a regular contract. Another former 36er, Luke Schenscher, had two 10-day contracts at Chicago Bulls in 2006 which earnt him a further deal to the end of the season.
A year later Schenscher signed a 10-day contract with Portland Trail Blazers, then a second 10-day before again clinching a deal through to the end of the season.
Adelaide 36ers fans are keeping fingers crossed Creek's story follows a similar pattern.