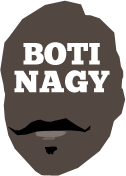 ---
Advertising opportunities available.
Please contact me.
---
Cut it out NBL. Unduly rough play?
Tweet

THE NBL today issuing Perth Wildcats forward Jesse Wagstaff with a "please explain" for his perfectly legal midcourt screen which unfortunately wiped out Melbourne's Lachlan Barker and led to a concussion, has to be some kind of joke. Either that or the League is soiling its pants now concussion rightly is viewed as a serious issue.
"We better do something!" seems the likely reaction at headquarters today after Wagstaff nailed Barker during the first quarter and the youngster hit the floor hard.
It was a bone-rattler to be sure and Barker's subsequent concussion was a serious and terrible consequence.
The trouble for the NBL though is the fact Wagstaff did nothing illegal. It was a perfectly executed screen and, if anything, United players and coaching staff should be pointing the finger at Wagstaff's defender for sagging so far off he did not warn Barker of his impending collision.
That was always the rule, wasn't it? Tell your teammate "screen coming right" so he could avoid it?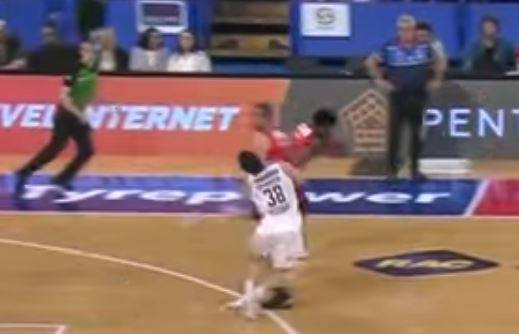 You know Wagstaff's contact was well within the rules of the game because not one of the three officials called him for any kind of infringement. And that's because there was none.
There was just an unforeseen and awful consequence.
United won the game at RAC Arena 84-81 but today the NBL issued this statement:
"Perth Wildcats player Jesse Wagstaff has been invited to make a submission to the Game Review Panel (GRP) regarding an incident during last night's game against Melbourne United.
"Wagstaff has been cited by the GRP for unduly rough play and has until 10:30am AEDT on Sunday to make a submission to the GRP."
Unduly rough play?
Don't be effing embarrassingly ridiculous.
Most have seen Wagstaff "unduly rough" now and again. Just call Josh Childress for comment.
But the six-time NBL champion who has frustrated and upset opposition players and fans alike for the bulk of his stellar career did nothing wrong last night.
Hopefully the NBL will dismiss its own knee-jerk reaction as swiftly as it acted to show it had concerns about Barker's concussion. Realistically, no-one was thrilled to see the young man hit the floor or the upshot of that incident.
But if anyone is to blame, it is the United forward guarding Wagstaff at the time who chose not to warn his rookie teammate that a legal screen was about to clean him up.
And that's an issue United should be handling internally while the NBL should be instead issuing a statement today along the lines of: "As much as the League was horrifed to witness the severity of the outcome of Jesse Wagstaff's screen on Melbourne's Lachlan Barker, it was a legal screen as reflected by the lack of any penalty from our ertswhile officiating crew.
"We hope Barker enjoys a strong and steady recovery from the unfortunate collision, with no long-term ill effects and is soon back on an NBL court."
Unduly rough play - oh my goodness. What if someone boxes out on a rebound and a player hits the floor trying to snare the O board over his back? As a result, he hits his head. Now does the box out constitute unduly rough play?
Seriously NBL. This a stupid can of worms to open and an over-reaction in the extreme. It doesn't show the League in a positive, caring light but as knee-jerk reactionaries concerned any potential concussion repercussion might come back on it.
Be better than that fellas. This is supposed to be a "world class league."
Players set screens in world class leagues.