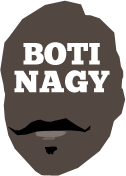 ---
Advertising opportunities available.
Please contact me.
---
Damo does the damage
Tweet
THE rule of thumb when playing Perth Wildcats is if you're scrambling defensively, the guy to leave open is Damian Martin.
Yes, we know he's a Rio Olympian with the Boomers, and also a Larry Sengstock Medallist - that's Grand Final MVP in simpler-speak - in fact the reigning Sengstock Medallist.
But it's also true as an NBL star, he is a leader first, a defender second and a shooter last.
It's not that he can't shoot. It's just that it's not his first priority. Think Dennis Rodman ... but without the tatts, piercings, rebounding prowess, wedding dresses, Madonna or controversy.
In fact, come to think of it, only think Rodman for two things. He didn't need to score to be a huge factor and he was a winner.
That's Damian Martin (below) who now, most likely on Sunday will be holding up the Dr John Raschke Championship Trophy for the fourth time in recent years as captain of the NBL champion.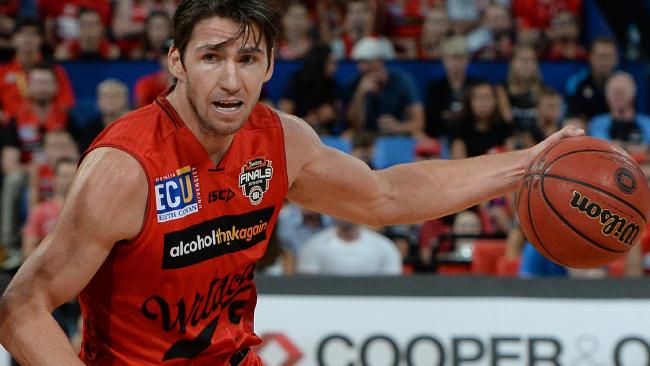 He won his first title under Rob Beveridge at Perth in 2010, beating the Hawks.
His second came in 2014 as the Wildcats beat Adelaide 2-1, then No.3 last season as Perth finally shook off its NZ Breakers Grand Final monkey.
Now his fourth potentially is just days away in front of an adoring massive crowd at Perth Arena where, somewhat ironically, he should make it #4 over Rob Beveridge, beating the Hawks.
Bevo and Damo's careers have inexorably been linked since 2003 when Illawarra's coach led an Australian junior men's team - featuring Martin and a few other notables such as Andrew Bogut, Brad Newley, Matt Knight, Rhys Carter and Brad Robbins - to the FIBA World Under-19 Gold Medal at the championship in Greece.
(SIDENOTE: Deron Williams was on the USA team at that FIBA Championship and now meets up again with Bogut as newly annointed Cleveland Cavaliers players in the Cavs' drive for back-to-back NBA championships.)
More than anyone, the Hawks' mentor knows Martin's mindset so the Illawarra scout, which probably said leaving him open is the least risky option, went awry with 6:19 left and Perth leading 68-62.
Martin confidently and without hesitation stroked a 3-pointer to bump the buffer to nine.
At 5:30 when Illawarra was at 65-73, he struck another ice-cool triple to make the lead 11.
Then with 2:47 left and the Hawks at 69-76, he buried the final dagger to twist the lead back out to double figures.
Game - and championship, probably - over.
Rotnei Clarke had drawn Illawarra within one earlier in the quarter but that was before Perth again showed its championship capabilities.
The Hawks had the hopes of a fullhouse at the Sandpit in Wollongong and opened strongly. AJ Ogilvy was active as Illawarra led by 11 at one stage and still by five at halftime.
But Perth's 49-32 return after halftime and ability to take its game up a further level, Bryce Cotton and Casey Prather prominent, was too much.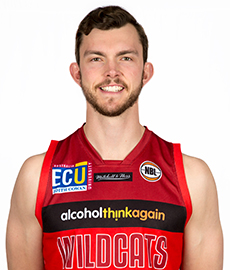 The Wildcats also had to deal with Matt Knight suffering concussion and playing just a tad over 14 minutes - he has to be seriously questionable for Sunday's Game 3 at Perth Arena - but Angus Brandt again stepped up.
Brandt (pictured) may have started his career with the Wildcats slowly, but the latter stages of the season have seen him flourish. A 15-point, 11-rebound return in Wollongong, off the bench, and his constant activity, made him a huge part of this 89-77 victory. It also marked the first time in league history a series has had the same final scoreline in consecutive matches.
Martin finished hitting 4-of-5 threes in his 12-point return, with six rebounds, six assists and three steals. Uncharacteristically, he also had four turnovers. But then, he was doing a few uncharacteristic things last night.
SWISSE GRAND FINAL
Best-of-Five
Game 1: PERTH WILDCATS 89 (Prather 22, Knight, Cotton 18; Knight 11 rebs; Martin, Prather 5 assts) d ILLAWARRA HAWKS 77 (Ellis 12, Martin, Coenraad, Clarke 11; Ogilvy 6 rebs; Clarke 6 assts) at Perth Arena.
Game 2: PERTH WILDCATS 89 (Cotton 20, Prather 18, Brandt 15, Martin 12, Wagstaff 10; Brandt 11 rebs; Martin, Prather 6 assts) d ILLAWARRA HAWKS 77 (Ogilvy, Clarke 21; Ogilvy 10 rebs; Kay 5 assts) at WIN Entertainment Centre.
Perth leads Best-of-5 Championship series 2-0