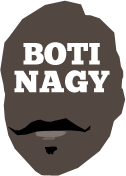 ---
Advertising opportunities available.
Please contact me.
---
Danny, Ivan, Eddie - You Could DIE laughing
Tweet
REVIEW: YOU have to be a special kind of human being to stand up in front of a room full of strangers with the intention of making them laugh, and have no doubt, Danny Bhoy, Ivan Aristeguieta and Eddie Izzard fit the bill.
They could not be more different and yet, so similar, and the joy of Adelaide's Fringe festival is you can see them at a price to make you smile.
Having long been a fan of Scotland's Danny Bhoy, last year he had a series of small audiences above a pub in stitches while he trialled new material. Watching how he pieced that all together in this year's "Age of Fools" made for a laugh-filled night.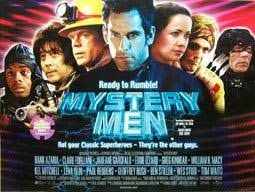 Similarly, having enjoyed Ivan Aristeguieta last year at the Garden of Unearthly Delights, a return for his new "The Fourth Floor" show was virtually compulsory.
And knowing this might be the last chance to catch Eddie Izzard – so under-rated in the now-classic superhero spoof "Mystery Men" – it was a fast car to Thebarton Theatre to catch his "Wunderbar" show.
BHOY OH BHOY
IF you like Danny's anecdotal self-deprecating style, "Age of Fools" is something of a departure, as the trials and tribulations of a world gone crazy sees him taking a more political turn.
But come on now, it's Danny, so you know it is going to stay funny and punchy without being teachy and preachy.
Yes, Donald Trump comes in for his share of the spotlight – Danny's impressions are hilarious – and so do several other world leaders.
But right in there with global warming, is Scotland producing a red wine which attracts the most unique of reviews.
Right amid his personal North Korea threat assessment, is the riotous yarn of his Ryanair experience and how the airline's "priority boarding" option turned into a huge (beer) can of worms.
Danny's Aussie bloke accent always cracks me up and his audience interaction is greater here than on past visits.
Yes, you'll be laughing until you cry and there will be more tears coming in Adelaide as the remainder of his Fringe season at Royalty Theatre is sold out.
But hey, he's on next to Brisbane, Canberra, Melbourne, Newcastle, Sydney before crossing the Tasman, so there's plenty of opportunity to catch his unique (piss)take of the world while you contemplate your democracy sausage.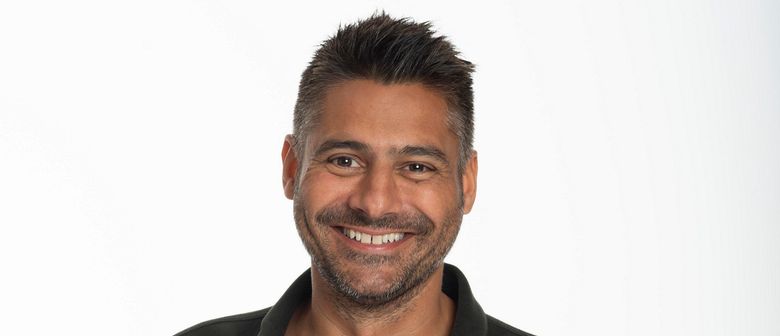 IVAN THE TERRIFIC
The "Fourth Floor" in Venezuela means you have reached 40 years of age so who better to arrive at a newfound maturity than our own Ivan Aristeguieta?
Yes, we are claiming him as an Aussie after hitting our shores seven years ago to discover the delights of Bunnings sausage sizzles and, finally, the missing key ingredient of Vegemite.
Comparing the Third World values of his native Venezuela with the problems Australians face is a bottomless well for laughter.
And Ivan, like Danny, has his own take on the Aussie accent and never fails to deliver with clever inflection and obvious affection.
When you take your mid-20s daughters and their "pushing 90" grandmother to the show and they all leave with their cheeks hurting from laughter, you know Ivan is for everyone, local and migrant alike.
Who knew Latvian toilets and Venezuelan ones had so much in common?
If it is too late to catch him at the Fringe in Adelaide, Ivan is headed for the Melbourne Comedy Festival. Buy your tickets early to hear how Ivan has learnt from past mistakes. Like me, you probably made many of the same mistakes too, which just makes it even funnier.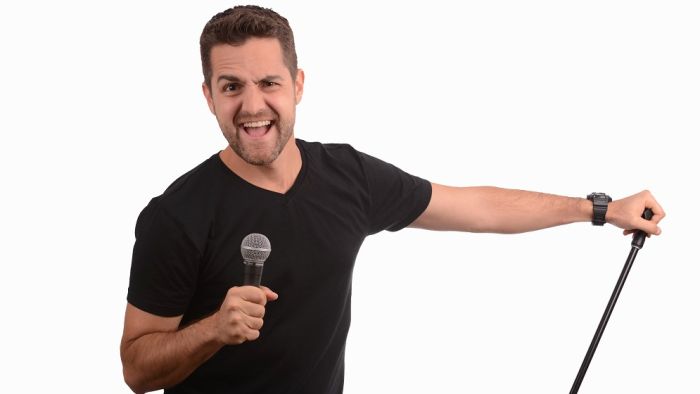 LUCKY EDDIE
"WUNDERBAR" is the type of show where it pays to pay attention because Eddie Izzard is a master of the recurring joke/theme/reference and he can build it to a point where you are ready to burst.
Eddie's greatest gift is not his irreverence or wide-ranging humour across the ages and times, but his humanity.
He is another comedian who genuinely cares about our world and where it potentially is headed, though he is quite correct in his question: Why on earth would all the king's horses try to reassemble Humpty Dumpty?
All the king's men? OK. Makes sense. But the horses?
It's just one of an array of wry observations which leads Eddie – and a willing audience - down the path of the surreal and the absurd, as only he can.
(OK. And maybe Bill Bailey.)
Eddie's Aussie section of his world tour is now done so if you missed him, you will have to live somewhere here to catch the rest of the tour.
Do so if you can because we won't be seeing him much after it ends. He is heading for a career in politics where surreal and absurd most likely will be much like any Thursday.
We should wish him well in changing the world. For one night, he changed the lives of his audience.