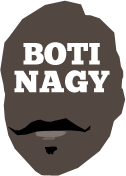 ---
Advertising opportunities available.
Please contact me.
---
Danny's damsels ready to debut
Tweet
APUNIPIMA Australian Indigenous Women's All Stars coach Danny Morseu is under no illusions of the task ahead in next week's inaugural series against the New Zealand Maori national team.
The three-game women's series launches this year, alongside the men's Trans-Tasman championship which enters its fourth year with next week's double-header series in Cairns.
But bringing together the 12 All Stars from around Australia has its own unique pressures.
"It's always challenging logistically when you put a representative side like this together and due to the time frames and financial resources available, we unfortunately weren't able to conduct a full selection trial for female Indigenous players from all over the country," Morseu said.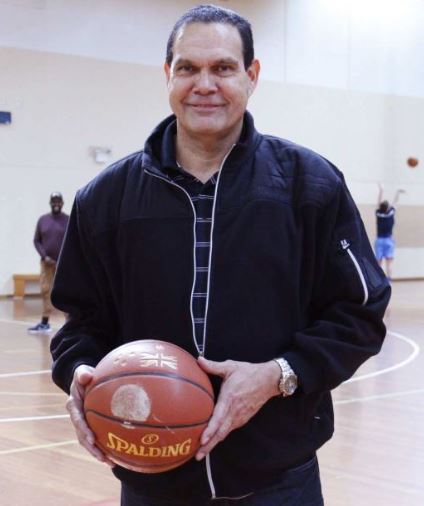 "We had to do things on an invitational basis, simply because there were only a few months to get a competitive team on the floor, ready to play.
"However, now that a national women's Indigenous All Stars program has been established at this Trans-Tasman level, we'll be sure to look at conducting trials on a much broader scope next year.
"Our objective for the women's program is to create a national squad of approximately 30 players that we could select from annually to play against New Zealand.
"We are certainly excited about the team put together for this year and our collective goal will be to win the inaugural series."
The women's rep teams will write their own opening chapter in their Trans-Tasman rivalry story when they match up for the very first time in Cairns on Tuesday, Wednesday and Thursday.
The Apunipima Australian Indigenous Men's All Stars are now two-time title defenders after losing the inaugural series to the New Zealand Maori National Team in New Zealand.
The Fourth Annual Trans-Tasman Basketball Clash will tip off at Early Settler Stadium in Cairns.
Basketball Australia Hall of Famer Morseu, the first Torres Strait Islander to represent Australia at an Olympics and only the second-ever indigenous player (after Michael Ahmatt in 1964) to play as a Boomer, is excited at the prospect of coaching the women in their series debut.
"Over the past three-years, we've seen how successful the series has become with the two men's sides," Morseu said.
"It's great to take the event to the next level by now including female participation."
Naming sponsors of the men's Indigenous All Stars, Apunipima Cape York Health Council, also stepped up their support to now include assistance to the women's Indigenous All Stars for this year's event.
Apunipima Chief Executive Officer Paul Stephenson said the organisation was proud to encourage growth in women's sport.
"It's fantastic to see the event now including female sides and Apunipima are delighted to support the women's Indigenous All Stars this year," Stephenson said.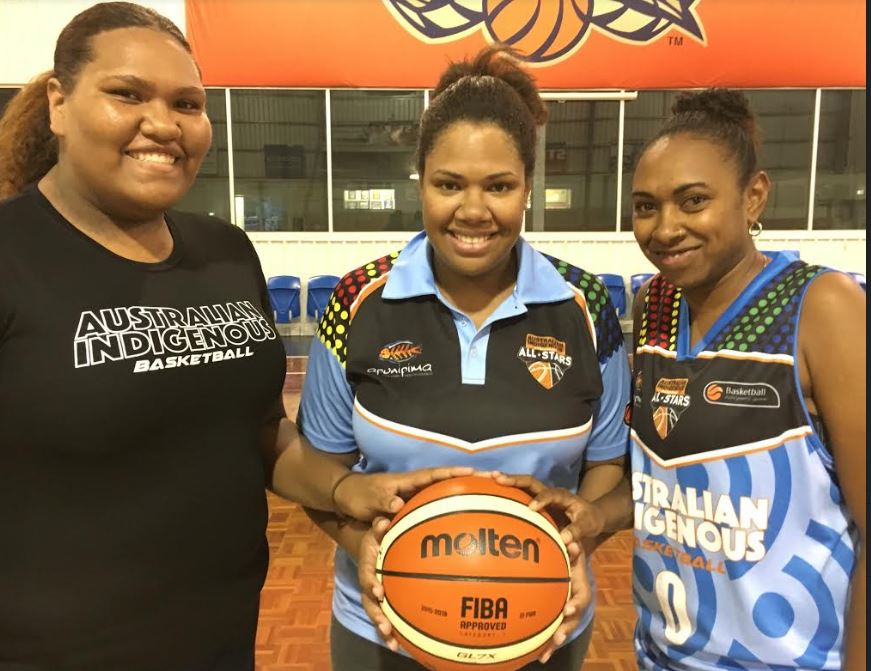 CAIRNS TRIO - From L: Leichan Williams, Naomi Pedro, Bibi Baker, Cairns' Stars contingent
"Both the female and male teams are outstanding role-models and we're pleased to have such positive ambassadors in the community helping to promote our Apunipima healthy lifestyle campaigns."
2017 APUNIPIMA AUSTRALIAN INDIGENOUS BASKETBALL WOMEN'S ALL STARS
Alana Fraser - Townsville, QLD
Bibi Baker - Cairns, QLD
Courtney Bowden - Melbourne, VIC
Denesha Bobongie - Mackay, QLD
Jessica Bamlett - Melbourne, VIC
Klarindah Hudson - Melbourne, VIC
Leichan Williams - Cairns, QLD
Maddie Allen - Brisbane, QLD
Rashada Kaigey - Townsville, QLD
Sophie Atkinson - Shepparton, VIC
Thamar Atkinson - Shepparton, VIC
Tyler Atkinson - Shepparton, VIC
Head Coach: Danny Morseu
Assistant Coach: Naomi Pedro
Team Manager: June Bamlett