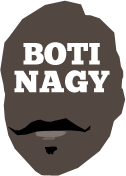 ---
Advertising opportunities available.
Please contact me.
---
Delly wrap for Cavaliers coach
Tweet
WHILE the basketball world braces amid rumours Kawhi Leonard and Paul George will join LeBron James at the LA Lakers next season, Cleveland Cavaliers assistant Mike Longabardi should have some of the answers for local NBA fans.
Longabardi was alongside head coach Tyronn Lue as the Eastern Conference champion Cavs last week were swept by Golden State Warriors in the NBA Finals, "King" James definitely looking worn out and "over it" in Game 4.
This marked the historic fourth consecutive year the Warriors and Cavs fought it out for the championship, Aussie centre (and new Sydney Kings focus of attention) Andrew Bogut winning a ring with Golden State in 2015.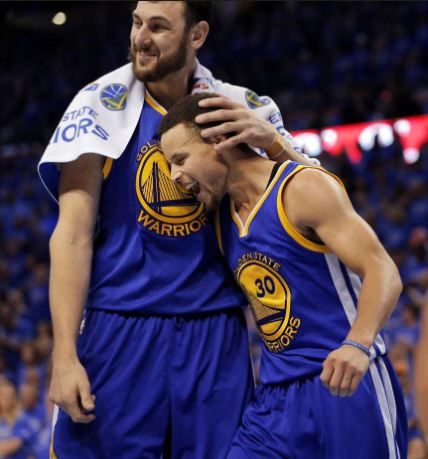 In 2016, with Bogut injured mid-series, it was Cleveland's turn to cash in, Aussie guard Matthew Dellavedova claiming his NBA ring with the Cavaliers.
With Kevin Durant joining GSW, two championships (and Finals MVPs) have followed, Longabardi there through the good and the bad for the Cavs.
He joined the Cavaliers staff ahead of its title run, and similarly helped complete a championship run in his first year as an assistant coach at the Boston Celtics.
Dellavedova, fully recovered from an injury-ravaged 2017-18 campaign at Milwaukee Bucks, will join his NBA teammate Thon Maker in Australia's Boomers team for the June 29 FIBA World Cup qualifier against Japan, and against the Philippines on July 2.
He will, unfortunately, miss Longabardi's luncheon date in Adelaide when the veteran coach addresses the Free Throw Foundation as its guest speaker at the Arkaba Hotel on Friday, June 29.
The Free Throw Foundation is an SA-based charity which raises money for youngsters struggling to meet the financial commitments of basketball, via lunches featuring star guest speakers.
Luc Longley, Andrew Gaze, Ken Cole, Andrej Lemanis, Bruce McAvaney, Joe Ingles, Brad Newley, Laura Hodges, Mark Bradtke … the list of quality speakers is only further boosted by Longabardi, the Cavaliers' defensive coordinator.

"Longo is a great bloke and really hard worker," Dellavedova said of his former assistant at Cleveland.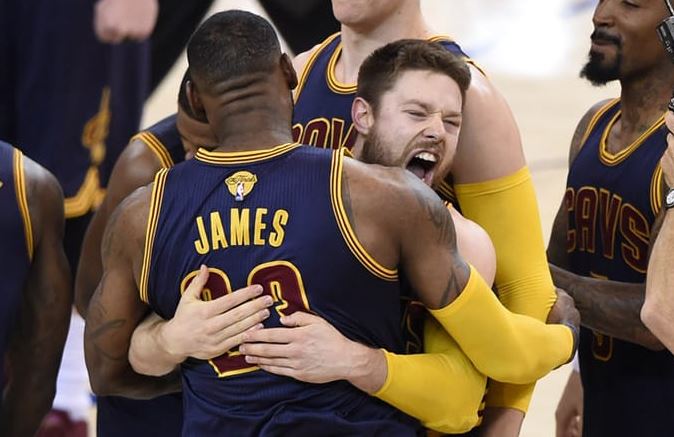 "He always had a very detailed game plan on what we wanted to do defensively.
"You could ask about any opposing team's set, or a players' tendencies, and he knew them all off the top of his head.
"I really enjoyed working with him."
While dual-Olympian Dellavedova and Boomers debutante Maker are away with Angus Brandt (Perth Wildcats), Jason Cadee (Brisbane Bullets), Cameron Gliddon (Brisbane Bullets), Chris Goulding (Melbourne United), Nick Kay (Perth Wildcats), Daniel Kickert (Sydney Kings), Kevin Lisch (Sydney Kings), Mitch McCarron (Melbourne United), Nathan Sobey (Adelaide 36ers) and Jesse Wagstaff (Perth Wildcats) completing the FIBA World Cup's third qualifying window, Longabardi should keep the crowd at the Arkaba enthralled.
Brought to Australia by coach/entrepreneur Liam Flynn, Longabardi also will conduct coaching clinics during his visit.
Tickets at $60 already are selling fast for the lunch on Friday-week from midday at the Arkaba Hotel. Cost includes a two-course meal and a cash bar is available. A short auction and raffle also are scheduled for the afternoon, Free Throw Foundation lunches growing in reputation as the place for the basketball community to gather.
Similar in format to Pete's Bar Lunches in Melbourne, for tickets contact David Spear at david.spear@vuca.com.au
Can Longabardi explain JR Smith's brain fade to close regulation of Game 1?
Will he know if James is bound for Los Angeles?
How tough were the original "big three" of Paul Pierce, Kevin Garnett and Ray Allen (below) at Boston Celtics, not to mention Rajon Rondo?
This is a lunch not to be missed!