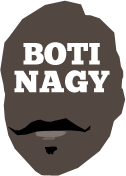 ---
Advertising opportunities available.
Please contact me.
---
Demolition derby as Kings humiliated
Tweet
FROM devastation to demolition, Melbourne United tonight pulled off one of the singularly most impressive series-saving semi final victories in NBL history, routing regular season champion Sydney 125-80.
Just 48 hours after suffering the potentially debilitating after-effects of bungling a 78-62 lead to squander Game 1 of their semi final series 80-86 in Sydney, United was magnificent as it completely dismantled a Kings team devoid of answers, counters, strategies or ideas.
Melbourne's 125-point tally was the highest score of the season, its 45-point win the greatest in an NBL game over the past decade.
For a team which led the league for 20 straight rounds, Sydney's preparation was woefully inadequate and it was ill-prepared for the absolute avalanche under which it was buried.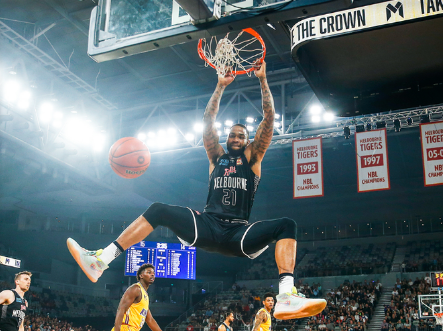 Instead of reeling from the manner in which they succumbed in Sydney, United recognised it had the Kings on toast in Game 1 until they sabotaged themselves and self-destructed in a maelstrom of ill-conceived shots and decision-making.
But as the saying goes, you don't throw out the baby with the bath-water and Melbourne understood and built on a gameplan which was clearly sound, Shea Ili again shutting out Casper Ware, the Kings encouraged to live on the perimeter and Melbourne mixing up its inside and outside strategies.
Starting with a 6-0 run including a Shawn Long dunk, Chris Goulding J and Ili runner, the message already should have been clear to the Kings who appeared to have made zero adjustments from their Game 1 "great escape", possibly hoping the manner of their victory may have KO'd United's confidence.
Think again.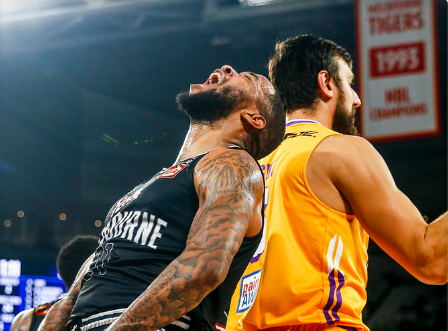 When Ili fed a sweet wrap-around pass to Long for a second quarter dunk, Melbourne's lead ballooned to double-digits at 41-31. Melo Trimble stuck a 3-pointer, then Ili was next for a fast break three-point play and the lead had mushroomed out to 47-31.
Trimble drove the baseline at Andrew Bogut for 49-31 before Long let a fairly casual 3-point attempt fly for nothing-but-net. Long's three-point play meant the lead was 55-31 and Trimble's triple for 58-31 made it a 32-7 second quarter Kings' humiliation.
Sydney's seven points was the lowest single-quarter return by any team across Season 2019-20, Melbourne closing the second on a 20-0 run from 38-31 to 58-31.
It didn't end there, either. Whatever besieged and overwhelmed Kings coach - NBL Coach of the Year runner-up - Will Weaver said at halftime and whatever adjustments he made had absolutely no effect whatsoever. None. Zip. Zero. Nada.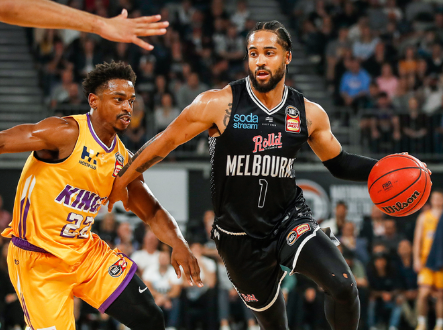 Stanton Kidd opened the third with a three and added another a few minutes later before Ili added one of his own and Jo Lual Acuil threw down a dunk before schooling the Dan Kickert statue for a 76-31 lead.
It was a 38-0 run and 50-7 from the start of the second period before Xavier Cooks landed a dunk at 6:09 in the third to break the drought.
That only appeared to irritate United, Kidd, Mitch McCarron, Kidd again, then Goulding blowing out the lead to 88-36 with a succession of 3-point bombs.
When Trimble stole the ball for an easy layup, the lead was 58 - yes, 58! - at 97-39. Lucas Walker was subbed in an had an immediate impact, so he was duly subbed back out.
Ware, who was struggling, started to find something in the last, only to be subbed out. In the last quarter, the Kings cobbled together a 12-0 run, their best of the game, to pull within 40.
Crazy.
Melbourne struck 17-of-40 threes, and of the 11 players coach Dean Vickerman sent in to do battle, only David Barlow didn't score. Starting Kidd in Barlow's place was one major adjustment by United and the American responded with 18 points and a team-high 4-of-7 threes.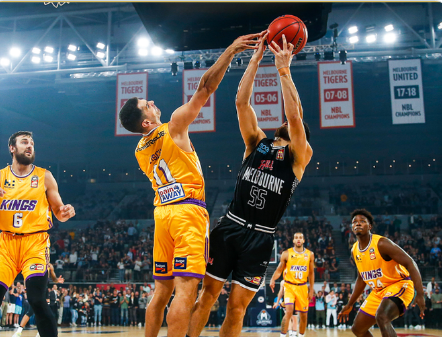 Acuil, with a career-high 17 points, knocked down three triples, as did Trimble, Ili nailed a couple and Goulding, McCarron, Long, Jack Purchase and Sam McDaniel all also landed a long-range missile - nine players in all.
The Kings desperately need to make some changes, the most important to start Brad Newley in place of Cooks. But they also need to find ways to get Ware to shake free or their season of superiority will end in a sudden and fatal bout of mediocrity.
NBL SEMI FINALS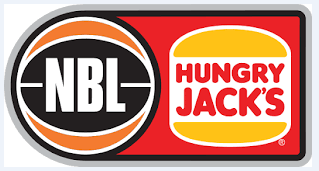 2 v 3:
PERTH WILDCATS v CAIRNS TAIPANS
Game 1: PERTH WILDCATS 108 (Cotton 42, Kay 23, Norton 12, Wagstaff 10; Kay 9 rebs; Kay, Cotton 6 assts) d CAIRNS TAIPANS 107 (Machado 31, Newbill 25, Oliver 19, Jawai 10; Oliver 18 rebs; Machado 9 assts) in overtime {93-93} at The Jungle, RAC Arena. Crowd: 10,858
Game 2: CAIRNS TAIPANS 85 (Oliver 22, Newbill 16, Machado 13, Jawai 12, Deng 11; Oliver 19 rebs; Machado 4 assts) d PERTH WILDCATS 74 (Steindl 18, White 13, Cotton 11, Kay 10; Kay 10 rebs; Kay 4 assts) at The Sssnakepit, Cairns Convention Centre. Crowd: 5,188
Series tied 1-1
Game 3: Thursday, March 5 - RAC Arena, 9:30pm AEDT / 6:30pm local
1 v 4:
SYDNEY KINGS v MELBOURNE UNITED
Game 1: SYDNEY KINGS 86 (Tate 23, Newley 17, Cooks 13; Bogut 10 rebs; Ware 5 assts) d MELBOURNE UNITED 80 (Trimble 34, Long 23; Long 11 rebs; Trimble 5 assts) at The Kingdome, Qudos Bank Arena. Crowd: 13,103
Game 2: MELBOURNE UNITED 125 (Long 26, Trimble 21, Kidd 18, Acuil 17, Ili 14, Goulding 10; Long 11 rebs; McCarron 5 assts) d SYDNEY KINGS 80 (Tate 18, Walker, Ware, Louzada 10; Cooks 7 rebs; Louzada 2 assts) at The UN, Melbourne Arena. Crowd: 6,914
Series tied 1-1
Game 3: Thursday, March 5 – Qudos Bank Arena, 7:30pm AEDT / 7:30pm local