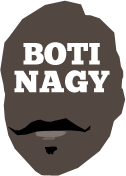 ---
Advertising opportunities available.
Please contact me.
---
Deng, Moore wounded as Bullets gun down 36ers
Tweet
THERE are injury question-marks over Adelaide import guard Ramone Moore and stretch forward Majok Deng as the 36ers count the cost of today's NBL fade-out to fast-finishing Brisbane at Titanium Security Arena.
Deng copped a cracked rib and despite a halftime injection, could not contribute after the break and Moore suffered a calf injury, throwing a cloud over this week's games against Perth and Sydney.
The 36ers led 76-67 with a period to play and by 11 before Lamar Patterson for the Bullets scored the final bucket of the third.
But few would have expected the 35-14 avalanche Brisbane buried Adelaide under in the fourth quarter, Cam Gliddon and Reuben Te Rangi with 10 points apiece.
Usually unflappable 36ers captain Daniel Johnson - relentlessly manhandled and receiving little-to-no love from the officials - finally cracked late in the game, Adelaide flustered as the Bullets wrested control.
Gliddon finished with 22 points, Cam Bairstow 20, Lamar Patterson 16 but with 10 rebounds and eight assists. And former 36ers centre Matt Hodgson (below) again was a force, his 13 points on a perfect 6-of-6 shooting, with 12 rebounds.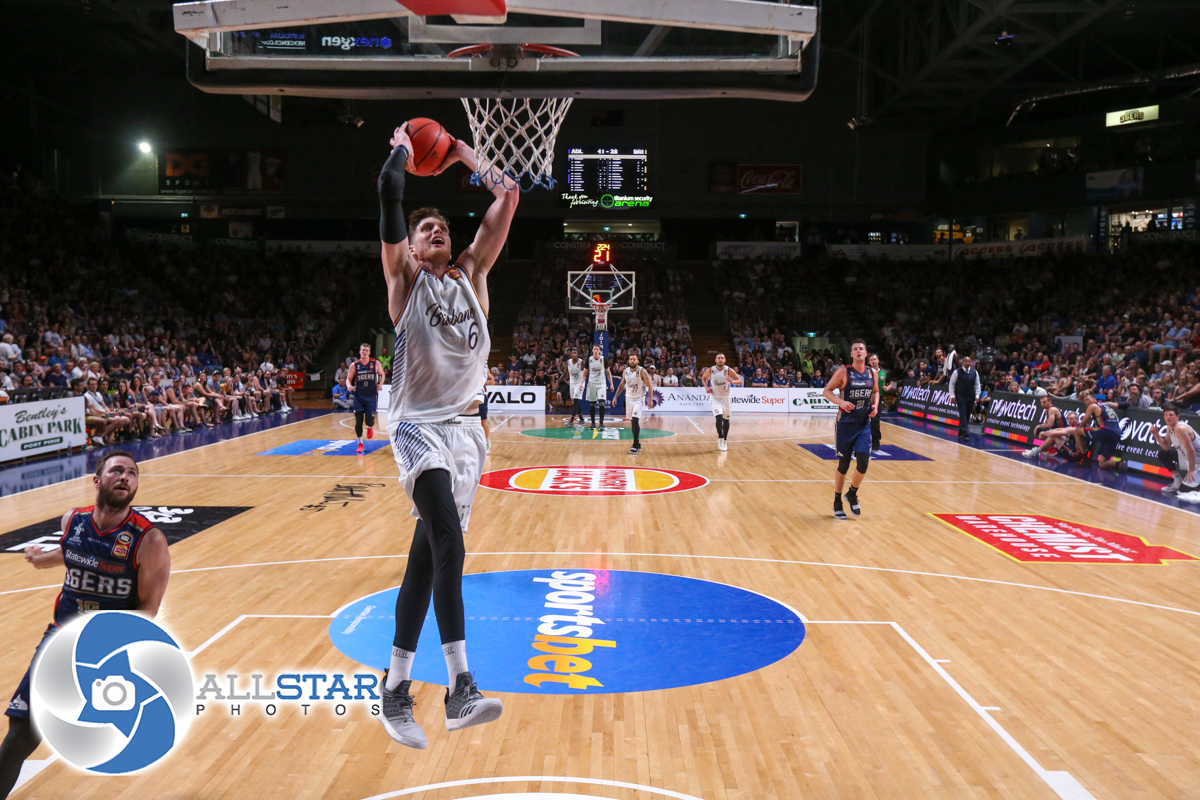 Brisbane, on a 12-0 run, took the lead 77-76 in the last before Demitrius Conger (25 points at 63 percent, six rebounds, three assists) in his best game in Adelaide, briefly restored the edge at 78-77.
It was brief indeed, Te Rangi's three making it 80-78 to the Bullets, then AJ Davis bumping it to 82, Gliddon to 85 and then to 88.
From 65-76 down, Brisbane went to 88-78 ahead, a whopping 23-2 run. Cue the 36ers floundering and unable to run effective offence.
"It's not the ideal situation," Adelaide coach Joey Wright said. "We've got a lot of new guys accepting new roles this year and they've just got to play through them.
"It was a five-point play off the free throw line that hurt us.
"They got five real quick when we were up nine, and then two back-to-back threes, so they scored 11 points in less than a couple of minutes and that just changed the outlook of the game.
"We looked like we got tighter when they hit a few shots and then they got a little bit looser."
Adelaide finished the match shooting at 40 percent to Brisbane's 48.
"We had some really good looks," Wright said. "We had probably four or five wide open shots that, if those go down, it's a whole different story.
"But we had some really good looks, some around the bucket.
"I thought DJ's had a couple down there that were pretty physical and a lot of contact down there and hopefully, he gets those to go in and it changes some things."
Three threes from Harry Froling in the third quarter and some exceptional hustle from the leading candidate for Rookie of the Year, had a near-capacity Titanium Security Arena in full voice.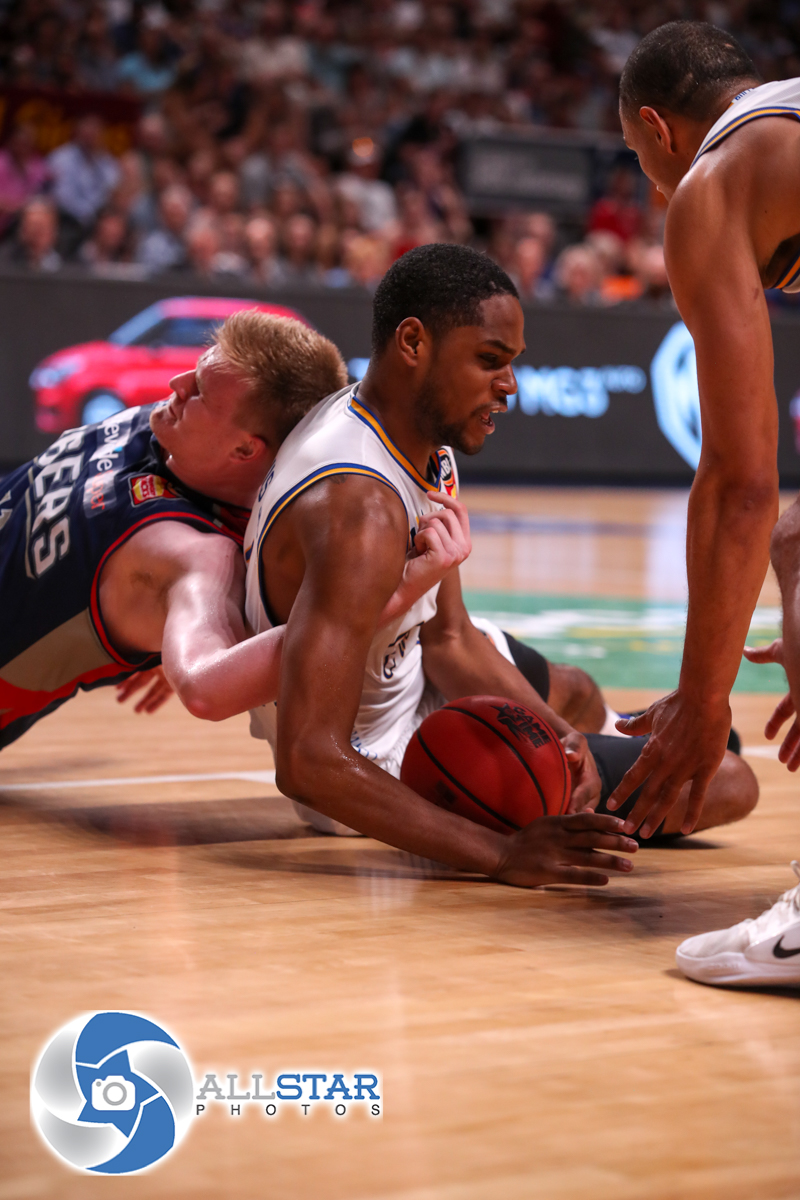 DOWN AND DIRTY: Gutsy Harry Froling hit the floor to retrieve this ball against 3 Bullets.
With a period to play, Adelaide appeared set to stake its claim on fourth place, before Brisbane produced its best quarter of the year.
Now Adelaide may well be left to lament what may have been.
BRISBANE BULLETS 102 (Gliddon 22, Bairstow 20, Patterson 16, Hodgson 13, Te Rangi 10; Hodgson 12 rebs; Patterson 8 assts) d ADELAIDE 36ERS 90 (Conger 25, Johnson 18, Froling 14; Johnson 9 rebs; Moore, Sobey 5 assts) at The Fortress, Titanium Security Arena.