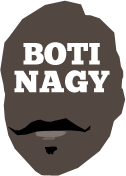 ---
Advertising opportunities available.
Please contact me.
---
Deng the surprise boost for 36ers
Tweet
REVISITING Majok Deng's start with the 36ers from December, 2016...
WHEN you successfully have fled war-torn South Sudan and survived years in a Kenyan refugee camp just to make it to Australia, slotting two free throws doesn't seem too difficult.
At least they didn't on Monday in Sydney as the Adelaide 36ers' 208cm rookie Majok Deng twice stroked 2-of-2 in a pressure-packed final quarter - in which he also swished a 3-pointer - to help the Sixers to a rousing 91-85 win over the NBL-leading Kings.
"It's just you and the basket," he said of his free throw focus. "No-one is going to block your shot."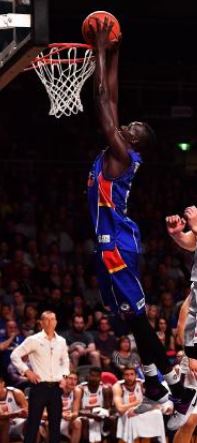 Then it all comes down to technique and repetition.
Deng's story began in Bor, a Sudanese village, where, as he tells it, "there weren't any fast food places".
"We didn't have a lot, but it was enough," he said.
With his brother already relocated to Adelaide, Deng had some idea what to expect when he arrived in 2006 with his mother and sister, via Kenya.
"The food, the culture - it was pretty different from Sudan to Kenya to Australia," Deng said of his first impressions.
"I couldn't speak English but I loved soccer."
Deng still was relishing his foot skills at Windsor Gardens Vocational College when an 11cm growth spurt in 12 months forever changed his life.
"I wasn't into basketball and I didn't want to give up soccer," Deng said, although his natural ability, size and athleticism caught the eye of Forestville junior coach Scott Freer.
Reluctant to play club basketball, Deng eventually was convinced by Freer who would pick him up to take him to club trainings.
Forestville's Premier League coach Andrew Simons invited him to senior practice.
"When he first started, I pulled him out of under-18 Division 3," Simons said.
"He lived out at Paradise and he'd either catch a bus or ride his bicycle to training.
"One night we were training at Annesley (a College in Adelaide's inner-south) and it was cold and rain pelting down when I got a call from him saying he might be late because he was on the bike.
"I told him to pedal faster."
Simons knew he had a budding star in the making.
"His work rate and appetite to get better is second-to-none," Simons said.
"He's an extraordinary athlete but I've never seen anyone else who can roll up to training with a 600ml Farmer's Union iced coffee, drain it, then train."
Training with the senior team is where Deng met Eagles' import Rashad Tucker.
"He asked me if I want to take basketball seriously," Deng recalled.
"I didn't really know about (US) college basketball but Rashad told me he could get me there."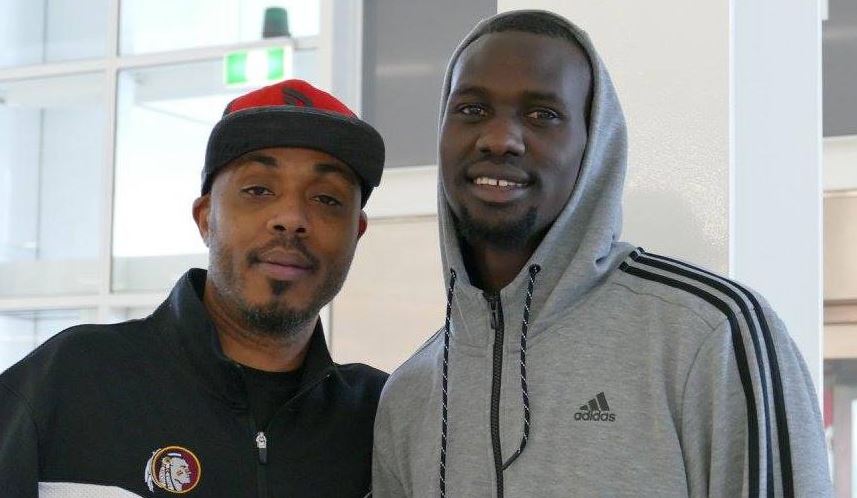 KEY MAN: Rashad Tucker, the key man in getting Majok Deng into college basketball.

Every day after school, six times a week "and sometimes even on Sundays", Deng made it to Wayville Sports Centre to work out and develop his game under Tucker's guidance.
The duo combined to help Forestville overcome a last quarter grand final deficit to beat Norwood and soon after, Deng headed off the Indian Wells Community College.
After his freshman and sophomore years, he moved to University of Louisiana-Monroe and became a sensation, attracting the 36ers' attention.
"Majok is one of the most pleasant people to be around," 36ers coach Joey Wright said.
"He's so polite and he's willing to crack a joke and to take a joke.
"Offensively, he's extremely gifted (but) at the professional level, it starts at the defensive end and you have to be able to stop somebody."
Deng admits his transition from the college game to professional level has been an adjustment.
"All the guys are stronger and smarter," he said.
"I'm getting used to it now."
It's rarely as stressful as what he's already been through.