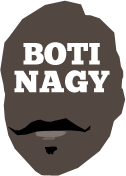 ---
Advertising opportunities available.
Please contact me.
---
Don't forget 3X3!
Tweet
TOKYO: The journey from the streets to the Olympics is just one day away from being complete as 3x3 is set to make its Olympic debut at the Tokyo Games from July 24-28.
Counting down the hours, minutes and seconds, here's a refresher before 3x3 makes its debut at the biggest multi-sports spectacle in the world.
For rights reasons, the 3x3 Olympic tournament will not be livestreamed on Twitch, YouTube, Facebook or Sina Weibo channels.
You can access the 68 3x3 games in Tokyo on TV (or on mobile on the official website of the relevant broadcasters).
There are 16 teams – 8 per gender – competing in Tokyo. By the way, the gender parity in 3x3 will extend beyond the athletes as there will be the same number of men and women's referees, sport supervisors, DJ's and MC's in Tokyo.
At stake are Olympic medals and the chance for players to be legends for life back home. No big deal, right?
When 3x3 first was showcased globally at the Youth Olympics Games in Singapore in 2010, FIBA had the rather ambitious goal of getting this new sensation to the Olympics.
A decade later, 3x3 is a serious force and now has a golden opportunity to steal the show during five days in Tokyo.
It's the end of an insane ride – from the streets to the Olympics. And now it's the beginning of a new chapter, where 3x3 will be beamed into households everywhere on the planet.

In the men's, Serbia are the standout favourite, having won four of the six World Cups in 3x3 history. It also has 3x3 superstar Dusan Bulut in its line-up, so that's pretty handy too.
Latvia - which doubles as World Tour heavyweight Riga - boasts the superhero duo of Karlis Lasmanis (below) and Nauris Miezis who are both so good they take turns being Batman.
These dudes must have nailed chemistry in school because they understand each other on court like an old married couple. Latvia just has to be deemed a co-favourite alongside its nemesis Serbia.
But the most in-form teams are Netherlands and Belgium – two countries without a hoops tradition (the former will play basketball at the Olympics for the first time ever, the latter not since 1952) whose players have taken the 3x3 professional circuit by storm in 2021.
This might seem like a cop out but all of the teams should feel like they are a chance for gold.
How many other events in Tokyo can say this?
It's much the same openness in the women's although USA and France deserve to get the favorite tag. After the men missed out on a ticket to Tokyo, 3x3 red, white and blue pride rests with this talented women's team filled with WNBA stars, who were the only team undefeated at the FIBA 3x3 Olympic Qualifying Tournament (OQT).
But Les Bleues are more 3x3 hardened with their Women's Series and Europe Cup titles in 2019 and that might be invaluable under the bright Olympic lights.
Host Japan still should have an advantage playing at home. It won the FIBA 3x3 U23 World Cup in 2019 (Japan's first-ever world title in basketball) and showed at the OQT it could beat the best teams in the world (Australia, Spain, etc) with a beautiful brand of fast-paced and unselfish 3x3 basketball.
Don't write off China, which is missing key names but is the reigning World champion.
Like the men, all eight women teams should have gold in their sights.

Keep an eye out for Dusan Bulut, obviously, but it would not surprise if any of his teammates – who are all World Tour superstars – outshine him.
Lasmanis and Miezis lead other "must watch" players such as Poland's Michael Hicks aka 'money in the bank' who is all cash when the stakes are highest, and new sensation Thibaut Vervoort from Belgium.
Young guns Keisei Tominaga (Japan) and Yan Peng (China) might just have breakouts and emerge as instant 3x3 legends.
The women's field is similarly stacked with the USA boasting WNBA stars, including Kelsey Plum and scoring machine Allisha Gray.
World No.1 France can answer back with power duo Laetitia Guapo and Migna Toure – the two top ranked players in the world.
That duo might just be matched by Japan's Stephanie Mawuli and dynamo Mai Yamamoto, who were unstoppable in Graz.
Every team is star-studded but there might not be anyone with a bigger heart than Rae Lin D'Alie (below) who almost single-handedly inspired Italy to Tokyo by winning the last ticket available in Debrecen.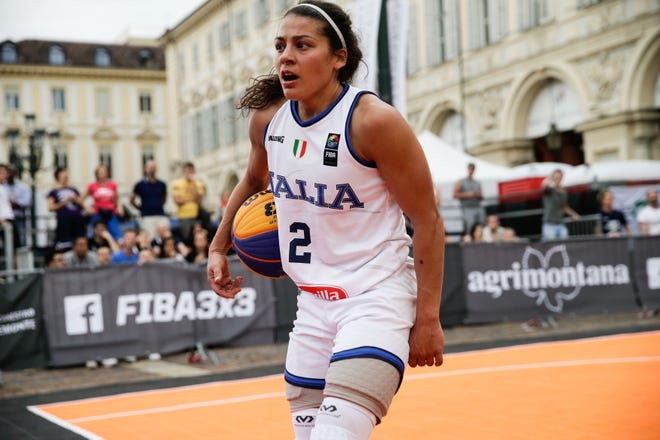 You will be seriously entertained. In one week's time you will have witnessed the most incredible five days imaginable – one filled with drama, emotion, passion and sheer skill.
3x3 has the most incredible back story – one that is going to culminate with the wildest ride in Tokyo.
Mark the words of tournament organisers - you'll be glued to 3x3 at the Olympics and then be a fan for life.
Exciting, urban and innovative, 3x3 is inspired by several forms of streetball played worldwide and is considered the world's number one urban team sport. Steered by FIBA, games see two teams of three players face off on a basketball half-court.
It was played successfully for the first time in international competition at the 2010 Youth Olympic Games in Singapore and since then has benefited from the launch of a yearly city-based FIBA 3x3 World Tour and national-team FIBA 3x3 World & Continental Cups.
On June 9, 2017, 3x3 was added to the Olympic Program, starting from the Tokyo Games.