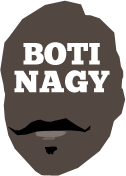 ---
Advertising opportunities available.
Please contact me.
---
Dr Mic provides Bullet antidote
Tweet
THE "Doctor" was definitely IN for Adelaide today in Brisbane, Anthony Drmic, a.k.a Dr Mic, breaking open the 36ers' clash with the Bullets and, most likely, saving their NBL season.
With 5:23 left in what had been a pulsating contest, Drmic stole the ball from Jason Cadee, got it ahead to Nathan Sobey, who returned it to Drmic as he arrived outside the arc.
Drmic drained a huge triple to give the 36ers the lead 84-82 and they would not be caught again en route to a 101-91 win at The Armoury.
Drmic made it 2-of-2 from outside the 3-point line for the period to bust the lead to 87-82 and after the Bullets dragged their score to 85, his third triple dagger made it a 92-85 buffer.
Brisbane had its last hurrah when Cam Bairstow (20 points, seven rebounds) stuck two free throws with 1:53 left to make it 89-96.
But building on the momentum Drmic's barrage ignited, Daniel Johnson lobbed to Harry Froling for 98-89, then scored off a tip himself for 100-89 and Adelaide had bumped its record back to 6-8, within sight of Brisbane's 7-7 in fourth place.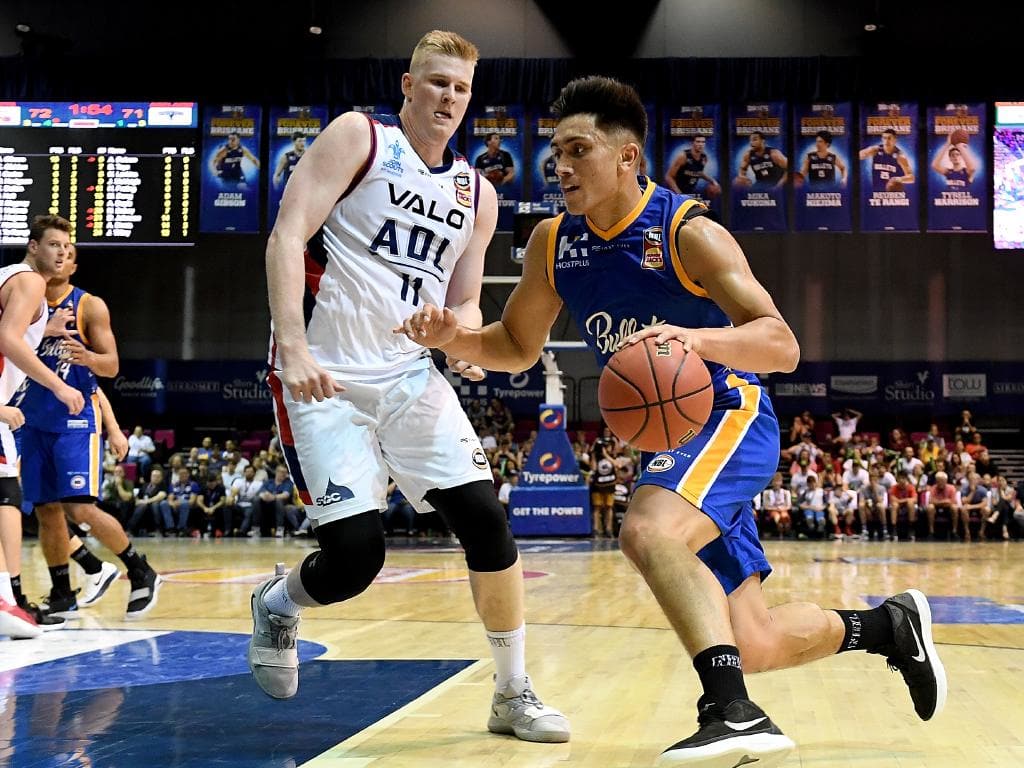 Much was made all week of coach Joey Wright's punishing on-court training response to the Sixers' run of six losses in their preceding eight games and they were off to a sharp start, ahead 28-22 after one.
Sobey (24 points at 72 percent, six rebounds, three assists, three steals) coverted a three-point play for a 33-22 Adelaide lead in the second.
Wright already had utilised 10-men in his rotation, with Ramone Moore and Adam Doyle taking much of the decision-making out of Sobey's hands, releasing him to play his natural game.
But Lamar Patterson (24 points, seven rebounds, six assists, two steals), Bairstow and Matt Hodgson (11 points, 10 rebounds) compiled a 9-0 Bullets foray before a Sobey three cooled the growing Brisbane heat.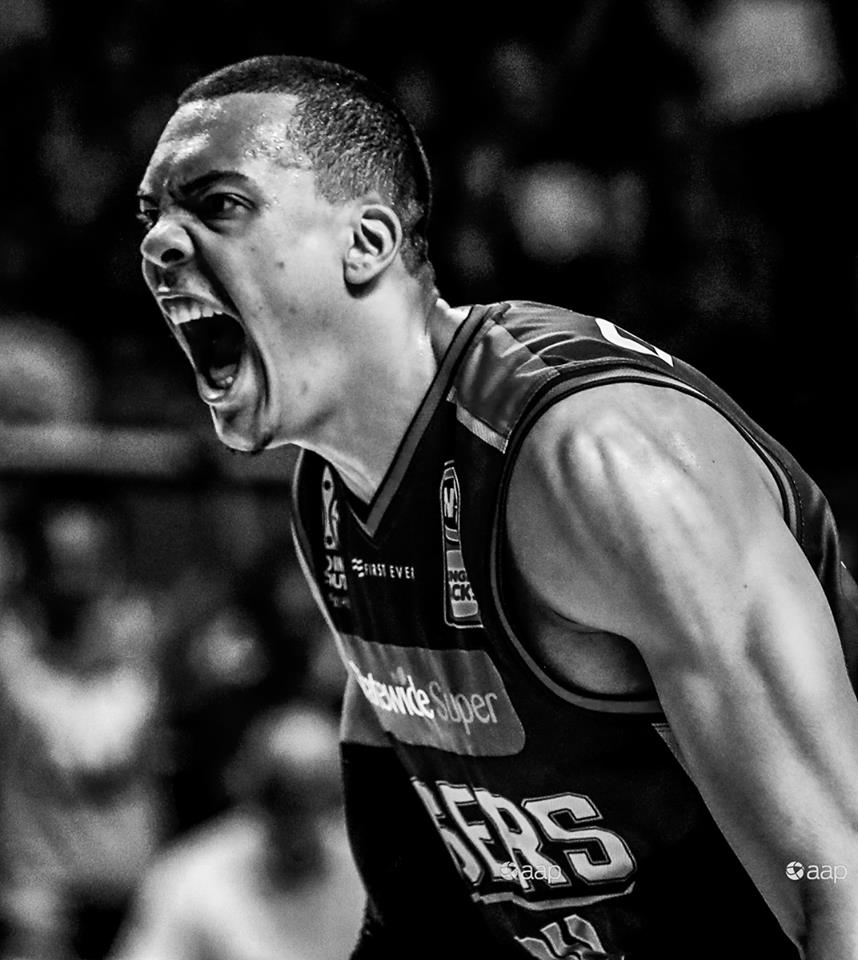 Adelaide back out to a 40-31 buffer, it was Brisbane's turn to take time-out, then come rallying back as Cam Gliddon – in arguably the only thing he did all game – driving, scoring, then bumping Froling to tie it at 42-42.
In the ensuing push-and-shove, Moore joined Gliddon as recipients of unsportsmanlike fouls, the latter's free throw giving Brisbane the lead.
Cadee hit a 3-pointer to virtually end the first half for Brisbane to lead 52-51. But as 36ers swingman Brendan Teys blocked Hodgson out on the rebound, the Bullets centre and former Sixer decided to give him a little medicine, copping a USF.
Teys subsequently tied it 52-52 at halftime with a free throw.
Brisbane started the third strongly and was ahead 64-56 on a Gliddon lob to Hodgson that accidentally went in. (So Gliddon had TWO good moments.)
Sobey then again kick-started the 36ers back up and with his jumpshot 3:55 from the last break, tied it at 65-65, a 9-1 run.
It was 70-70 with a period to play, the game tied or see-sawing before Drmic's steal from Cadee with the Bullets up 82-81.
That was the last time the home team led, Adelaide playing a far better defensive game and still leaving Brisbane with some Bullets fans happy, courtesy of two missed Demitrius Conger free throws and free Hungry Jack's cheeseburgers.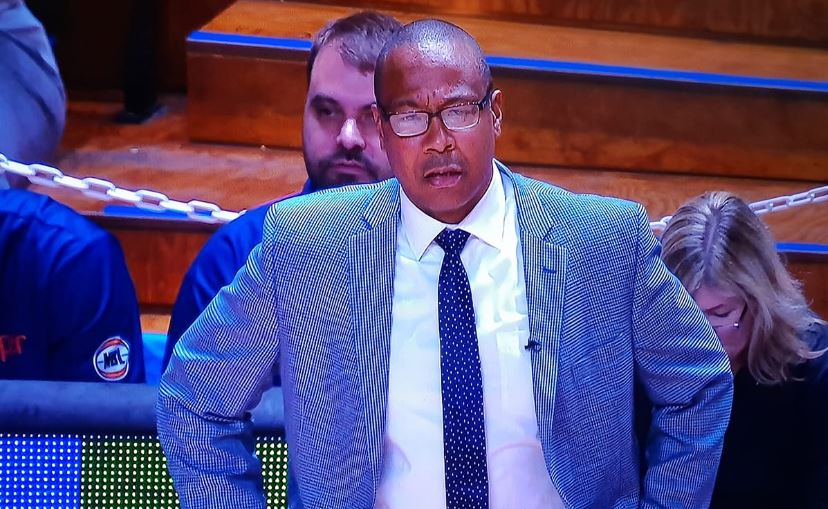 NBL ROUND #9 SO FAR
SYDNEY KINGS 98 (Randle 22, Kickert, Wear 18, Lisch 14; Bogut, Wear 6 rebs; Lisch 4 assts) d PERTH WILDCATS 97 (Cotton 26, Kay, White 17, Brandt 12, Norton 11, Steindl 10; Brandt 11 revs; Cotton 5 assts) at The Jungle, RAC Arena.
ADELAIDE 36ERS 101 (Sobey 24, Johnson 20, Drmic 12, Deng, Conger 10; Johnson 8 rebs; Moore 5 assts) d BRISBANE BULLETS 91 (Patterson 24, Bairstow 20, Cadee 12, Hodgson 11; Hodgson 10 rebs; Patterson 6 assts) at The Armoury, Brisbane Convention Centre.