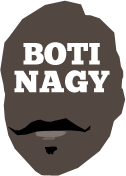 ---
Advertising opportunities available.
Please contact me.
---
Exum, Simmons, their time will come
Tweet
IT must be my weekend for home truths about the Boomers and Opals ahead of the Rio Olympics but in case you missed it, Dante Exum has withdrawn from the Australian squad.
While some already are tracking that as "another huge blow" for Australia's chances, don't count me among them.
From the moment the exciting young guard tore his ACL last August playing on the Boomers' European touring team ahead of the Oceania Championship, he has had to have very much been on the "extremely doubtful" list.
That changed somewhat when Exum, who missed the entire 2015-16 NBA season - which would have been his second year at Utah Jazz - was named in the initial squad of 26 for Rio, then in its reduced 17-man contingent.
Most anterior cruciate ligament tears take 12 months to fully heal and rehab, so when it was today formalised by the Jazz they did not want him rushing his preparation - ruling out Rio - it came as no huge shock.
"At this stage the most important thing for me right now is to continue training," Exum said on the NBA franchise's website.
"It's been great to be back on the court competing and I'm really motivated to help the Jazz have a successful season this year.
"My support and best wishes will be with the Boomers this summer and I look forward to future opportunities to represent my home country."
A 2015 first-round draft pick, Exum averaged 4.8 points, 2.4 assists and 1.6 rebounds in 22.2 minutes as a rookie during the 2014-15 season and became just the 10th rookie in Jazz history to appear in all 82 games, starting in 41.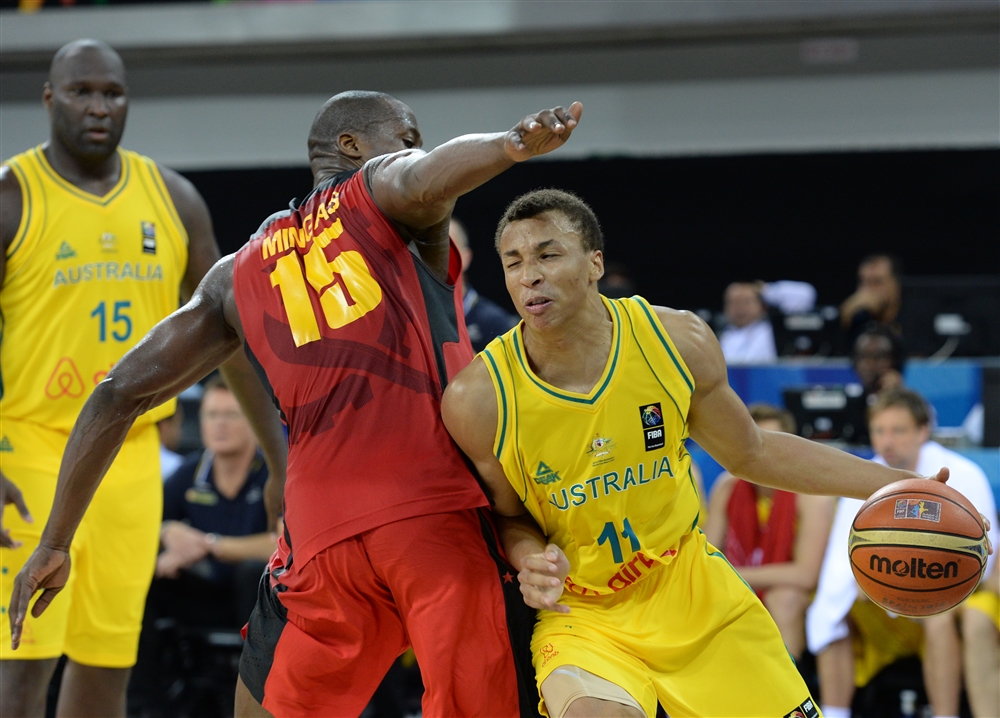 EXUM TO THE CUP: Dante Exum driving for the Boomers at the 2014 FIBA World Cup.
Had he not been injured, this time around and with a second NBA season under his belt, he most likely would have been among the first names selected for the Boomers to Rio.
But after missing a year, selection for these Olympics again would have meant the risk of the Games being hijacked from a genuine Boomers' drive at a medal to "Dante should be getting more court-time" or other Exum-exclusive focus.
With all due respect to coach Andrej Lemanis and the team he took to Spain for the 2014 FIBA World Cup, even that campaign was hijacked to some extent by Exum's presence.
Remember, he hadn't played an NBA game yet. (Or an NBL game for that matter.) It meant Exum's debut as, for want of a better term, "an adult", was against the world's elite. That's a tough way to start your senior basketball career.
It also meant the Boomers had to work out ways to keep the young buck in the rotation where, in all seriousness, the only priority should have been getting to the medal rounds.
A fit and ready Exum, with a few years of NBA seasoning, will be massive for Australia in the future. But nursing him to be right for a Rio campaign where circumstances again may have conspired to keep him from being the best version of himself, was going to be a distraction.
Believe it or not, the Jazz have done the Boomers - and Exum - a favour. So too Ben Simmons' management, which declared, and repeated (often) he would focus on his new NBA club and preparation, ruling him out of the Boomers squad long ago.
Why a luminary as internationally-savvy as Andrew Gaze would suggest the Boomers run back to Simmons and beg him to reconsider remains a mystery to me.
Yes, Andrew Bogut has been injured, and seriously enough to put his Rio campaign in jeopardy.
But if Luc Longley had been injured 6-8 weeks out from the Sydney Olympics, would we have been looking for a teenage prodigy who plays a different position to suddenly sweep in and replace him?
It makes zero sense.
Again, rushing a young future star such as Simmons into a team now shifts the focus from what the core of this Boomers team has burning in its collective belly - winning a medal in Brazil.
Suddenly, it becomes about Ben Simmons and not about stepping onto the dais in Rio.
I mean, this is what no less a megastar than LeBron James said about his "little brother".
"I think he is a great young talent," The King decreed.
"I think what he displays on the basketball court, we all notice.
"I think we all don't know just yet how great a kid he is and how down to earth he is with the game of basketball and life in general."
As for the impact Simmons would make on the NBA?
"He has all of the tools, and it's up to him," James said.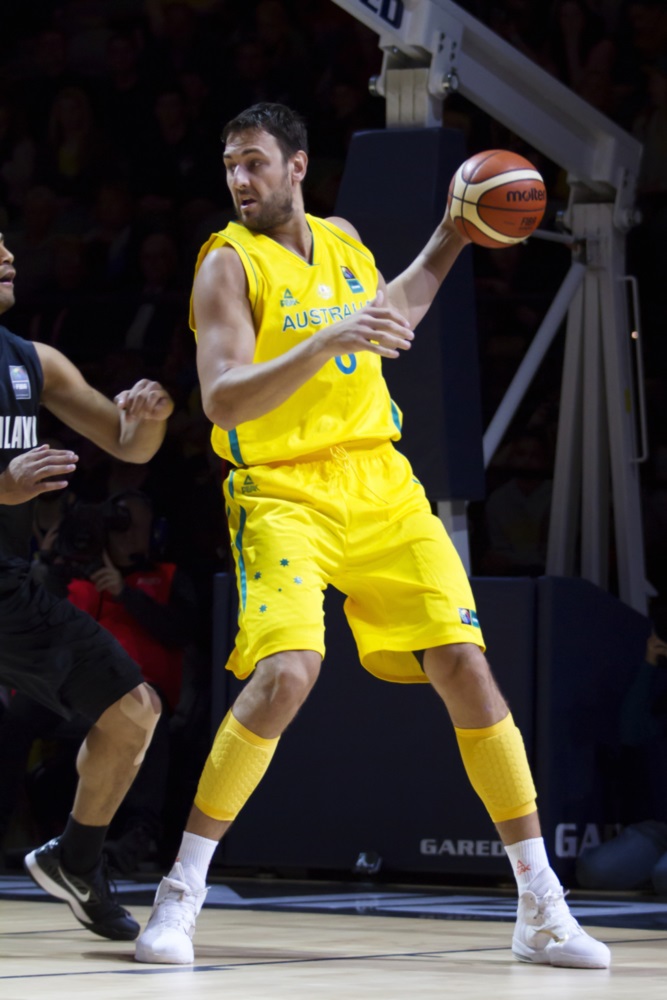 THE MAN WE NEED: Andrew Bogut in action beating the Tall Blacks last year.
With that kind of praise, all the focus on Rio would be on Ben Simmons and, frankly, that again would subvert and undermine the Boomers' real goal.
Bogut's bone-bruising of the left knee is a serious injury requiring rest.
But he still would be in my team.
Apparently, he also would be in Lemanis' side, if he and his Golden State Warriors agree.
"A team with Andrew Bogut, you would suggest, has got a better opportunity for success than without him," he told AAP.
"But we need to keep in mind the whole preparation phase - does his skill level overcome the lack of preparation he's had with the team?
"It's not an easy question to answer.
"We need to work with the circumstances as they play out and see how late in the process it is, how confident he is on the knee, where the Golden State Warriors sit with all this and how the team perform without him."
Bogut has told Lemanis he does not want to be the guy that "wrecks the chemistry" of the group.
The Boomers played without him at 2012 London Games and 2014 FIBA World Cup.
His return for the Boomers against New Zealand in the qualifiers last year was profound though.
Exum's withdrawal leaves the squad at 16 men: David Andersen (ASVEL, France), Cameron Bairstow (Detroit Pistons, NBA), Aron Baynes (Detroit Pistons, NBA), Andrew Bogut (Golden State Warriors, NBA), Ryan Broekhoff (Lokomotiv Kuban, Russia), Matthew Dellavedova (Cleveland Cavaliers, NBA), Adam Gibson (Brisbane Bullets, NBL), Cameron Gliddon (Cairns Taipans, NBL), Chris Goulding (Melbourne United, NBL), Joe Ingles (Utah Jazz, NBA), Nathan Jawai (Cairns Taipans, NBL), Kevin Lisch (Sydney Kings, NBL), Damian Martin (Perth Wildcats, NBL), Patrick Mills (San Antonio Spurs, NBA), Brock Motum (Zalgiris Kaunas, Lithuania), Brad Newley (Sydney Kings, NBL).
My team remains as it has been for some time: Matthew Dellavedova, Patty Mills, Joe Ingles, Aron Baynes, Andrew Bogut, Kevin Lisch, Ryan Broekhoff, Chris Goulding, Brad Newley, Cameron Bairstow, David Andersen, Nathan Jawai.
If Bogey makes the decision to stand down (or the Warriors require him to do so) then it would be time to look at another "big".
Dante Exum and Ben Simmons will be superstars in the green-and-gold for a long time to come. Right now, there is a more pressing challenge ahead.