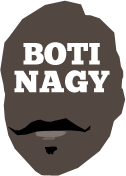 ---
Advertising opportunities available.
Please contact me.
---
FFT6: Say farewell to the hard foul
Tweet
FOOD FOR THOUGHT (Main course): The hard foul is dead. Long live wimpy basketball.
FIBA's decision to change the definition of an Unsportsmanlike Foul (USF) is one of its worst, way beyond even its move to replace jumpballs with arrow-possessions.
That decision robbed the sport of much of its strategy at jumps, abandoning another unique aspect of our sport.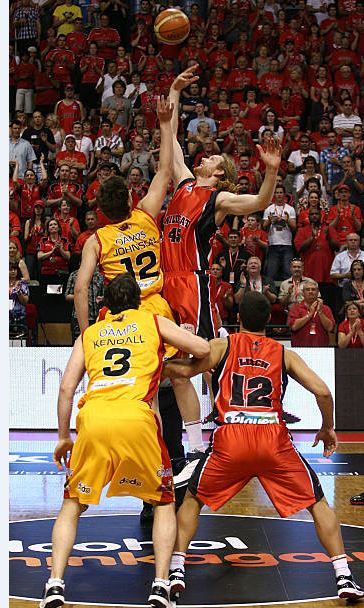 But this USF call – wow, it is abominable.
It means you can't foul a player – to paraphrase Tom Gleeson – HARD, because it will be an instant USF.
Chasing down a player on a fast break and fouling him hard to ensure a miss, but not trying to harm him/her is gone.
Perth's Jesse Wagstaff copped one a couple of weeks ago which I felt was nonsense and nothing more than a hard foul. He made a play on the ball too, but even that wasn't enough for him to avoid the harsher penalty.
Adelaide's Joey Wright recently subbed one of his DPs into a game and he copped a USF after five seconds as he reached across an opponent. Already quietly pooping himself, that must have made him wish the floor would open up and swallow him.
And don't think for a moment the referees don't want to swallow their whistles on this call as well.
They hate it. Hate it.
So often they're embarrassed and even apologetic when they have to make it.
It begs the question, does the NBL really have to follow FIBA rules on interpretations of this nature?
Accepting the NBL isn't primarily a league designed to give us players ready to play internationally as Boomers but actually an entertainment option, is it time the league looked at exactly what rules DO provide entertainment?
This USF rule from FIBA does not provide entertainment and you can hear the fans in the stands moaning in unison whenever it is called on the home team.
Remember the days of "no blood, no foul"?
Granted, that may have been a tad too loose but sometimes the NBL should take a leaf out of the NBA's book and interpret the rules as it wishes.
FIBA doesn't endorse the 48-minute game of the US pros either, but that's never stopped the NBA.
The USF interpretation is a killer. Everyone hates it. So why keep interpreting it this way? It's not as though FIBA has done Australian basketball any favours lately and the NBL is its own entity.
Bring back the hard (but fair) foul, NBL. And maybe jumpballs too.
* * *
MEATBALLS (Formerly "Yeah, No Kidding")
GOT to admit, enjoying the calls more each week, though we're still all waiting for Dwayne Russell to find his basketball commentating mojo.
Always happy with the work done across the ditch by Andrew Mulligan and "call-it-as-he-sees-it" past-player Casey Frank, and Nathan Strempel, Cam Tragardh and Mark Worthington worked a treat on the Cairns-Perth game.
And before I forget, as I did last week, thought the debut by Josh Garlepp in Perth two rounds back was really good and full of promise.
The ads and repetitive loops are still beyond annoying but that's why God created remotes.
Meanwhile, over at FOX SPORTS' WNBL coverage, maybe it is time for their graphics person to update this one from the recent Dandenong-Melbourne game.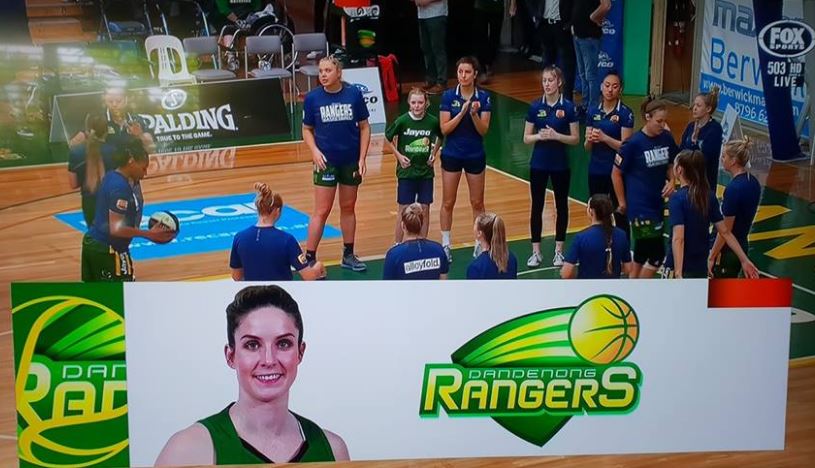 * * *
BEEF of the WEEK
FOR years we've been told the main reason we have 40-minute NBL games instead of returning to the popular 48-minute game (a la NBA), is because it fits neatly into the two-hour television package.
Initially, when Basketball Australia took over running the NBL, the reason it gave for the return from 48 to 40-minutes was to bring us (back) into line with the international game.
And while Larry Kestelman's ownership and stewardship of the NBL has meant a massive boost in television opportunities for the league – every game live and in HD on FOX, plus weekly free-to-air selected games – staying with four 10-minute quarters has been to cater for a two-hour timeslot.
All good. Up until this season.
Now, in addition to the game, we have the pre-game "Countdown" where we're subjected to largely irrelevant pontification about who should win, why they should win, etcetera, etcetera ad nauseam.
Then post-game we get to be told what we just saw with highlights, a match review etcetera, with the host often trying to find ways to kill time.
So now, if the NBL has this much television time available to it and is no longer restricted to a two-hour telecast, then let me ask you this.
Would you prefer to see four 12-minute quarters and 48 minutes of action – or a "countdown" and a "wrap"?
Truly, the arguments against the 48-minute game are thin on the ground when there's now this much airtime to fill.
The league has rarely been better so why not have more of it? And with the annual preseason matches against NBA teams, how many times have we watched our NBL teams hit the wall with about a quarter to go?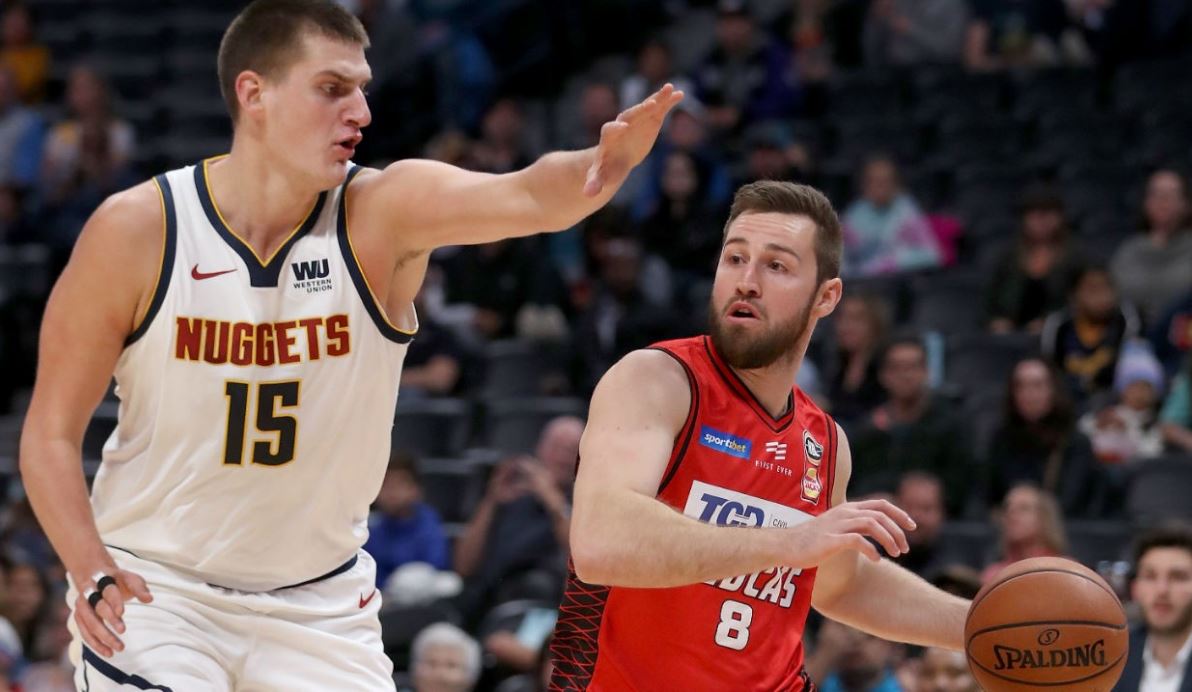 The 48-minute format for the NBL erases that additional advantage the NBA enjoys in those matches. We want those games to be competitive, right? Otherwise the NBA may just decide Aussie teams haven't put up enough consistently tough opposition and move on to inviting Euroleague teams.
We have the TV time available. We have an entertaining sport which is being sold primarily as entertainment. So what would we rather see, talking heads speculating or spectacular action circulating?
* * *
DESSERT (Formerly BIGGEST WINNERS/LOSERS)
HEADING across the Tasman to Invercargill to beat NZ Breakers, then home to host the well-rested, well-prepared Brisbane Bullets and coming out of that with two wins means Melbourne United easily is the biggest winner out of Round 6.
BELIEVE it or not, it was Illawarra Hawks who emerged as the NBL round's biggest loser. Exploiting Adelaide's lack of a recognised point guard, Illawarra led by as many as 12 early and had the formula for an upset. But instead it finished up 25 points in arrears, a golden opportunity lost.
SNAP! Melbourne was the biggest winner in the WNBL too this round, travelling west to beat league leader Perth by 20 before coming home and staving off a valiant late surge by defending champion Townsville. The twin wins have settled the Boomers in the top four and looking increasingly unlikely to be dislodged.
ADELAIDE had Townsville almost iced but came up lame in the last quarter to drop to the Fire for the second time this season. That's a loss that might sting later in the season and, as such, makes Lightning the round's biggest loser. (If you don't count the referees on that match.)
* * *
QUOTE of the Week
COMMENTATOR Mark Worthington on the TV call for the crazy last minute in regulation of the Cairns-Perth game.
"Cue the Benny Hill music."