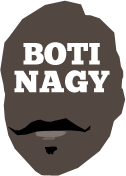 ---
Advertising opportunities available.
Please contact me.
---
FFT: Taipans potential killers
Tweet
FOOD FOR THOUGHT (Main Course): The Cairns Taipans, losers of 14 straight games before again running into their Brisbane Bunnies, are no longer just "looming" but definitely confirmed as the NBL's most dangerous team.
Let's be honest. When a team loses 14 games straight, every team is licking its lips checking the schedule for when they get their "sure thing" match.
And then, it happens. They win a game.
Suddenly, sphincters league-wide tighten because now Cairns becomes the one team you cannot afford to lose to.
Where once the Orange were a gimme, now they're a "hope-they-don't-get-me".
And just like that, the team residing in the bomb shelter becomes the one team you cannot allow to slam you.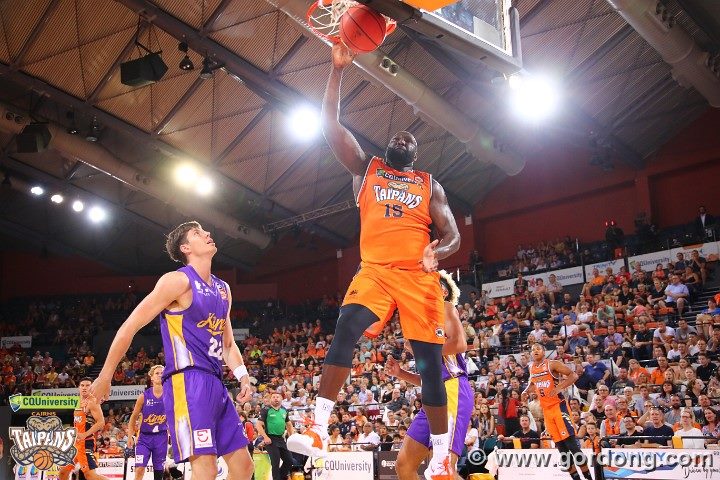 Because, apart from probably Sydney and Melbourne, Final Four positions are far from settled.
Except that Cairns cannot make it. Five others can and now a loss to the Queenslanders is potentially season-changing, and not in a good way.
For that matter, would United be relishing their trip north this round?
Just like that, Cairns has not only suddenly emerged as relevant again but as an essential W for five clubs at least.
Teams will be a lot tighter now about the Taipans, which only favours Mike Kelly 's crew.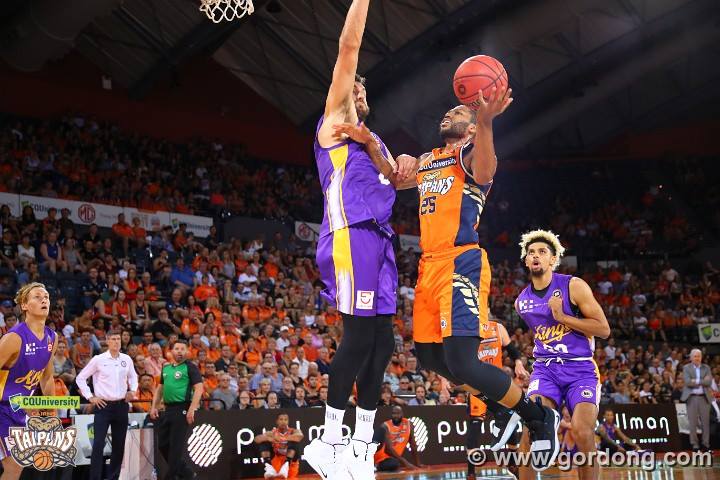 .
* * *
HORS D'OEUVRES
OK, we're passing around a tray of hors d'oeuvres to further satisfy your hunger for 2019 developments and these are our tidbits for you to savour. Here we go!
Perth does NOT need a third import to win the NBL championship. It just needs to get a better one than the inconsistent Terrico White. How would the Wildcats look with an import such as Casey Prather or Josh Childress in White's spot? Not saying they're available or even interested. Just suggesting that direction would be a better way for Perth to go than scrambling to acclimatise and assimilate a third import option into its rotation.
New Zealand's fate rests entirely on its imports. When the Breakers were smacked in Adelaide, Armani Moore had two points, Patrick Richard scored six on 1-of-9 shooting, and Shawn Long five - that's 13 between them, for those playing at home. When they beat the 36ers five days later in Adelaide, Moore had eight, Richard 18 (on 6-of-6 threes) and Long 28 and 18 boards. Slight difference? You know what you're going to get from guys such as Tai Wesley and the local core. It is Kevin Braswell's US content which needs to show up consistently if NZ is to make any real noise.
IF Adelaide wants to get back to the playoffs, it should look long and hard at cutting Demitrius Conger and finding a quality point guard. Conger proved last year at Illawarra he is a super player, of that there is no doubt. But he hasn't found any form resembling that as a 36er. In the meantime, part-time PG Nathan Sobey and combo guard Ramone Moore do not get the job done when teams junk up their defences and that is becoming more prevalent. That's why we're seeing more of organiser Adam Doyle on court lately. This is a "sink or swim" league and as much as most of us are Conger fans, him replacing Adris DeLeon has not paid off.
ON those occasions Illawarra comes to play, it can look a million dollars. But on those occasions Brian Conklin decides he is going to crap on and bitch about any and every call that goes against him - and even some that go his way - or Cedric Jackson gets the sulks, or Jordair Jett concludes he is a masterful long-range shooter, the Hawks are horrid. Daniel Grida, Emmett Naar - these kids are gold. David Andersen is as reliable as night following day and Tim Coenraad is always adventurous. Todd Blanchfield has taken a quantum leap this season but still has his MIA days. As soon as he fully embraces being "The Man", look out. But right now, juggling this disparate group is Rob Beveridge's greatest career challenge.
YES, Cam Gliddon is having a great season by Cam Gliddon standards. But I'm sorry. He cannot be considered a "definite superstar" as he recently was described before going 2-of-8 in 33 minutes in a Brisbane loss. Like Blanchfield at Illawarra, the disparity between his great and grate games just cannot be so wide. That said, adding AJ Davis should pay dividends and of all the Final Four contenders not named Sydney, Melbourne or Perth, Brisbane looks the most likely to be engaged beyond the end of the regular season.
IF they haven't already, the reigning champs need to sit down and have an honest face-to-face because this championship hangover is growing a tad tedious. So much talent, David Barlow a revelation stepping up in Tai Wesley's defection, Mitch McCarron arguably the best cross-club recruit of the season, yet still United mails it in far too often. Melbourne only needs to get out of its own way to be the legitimate No.1 title contender. Instead, too often United trips over itself.
No, David Wear still hasn't made a believer out of a lot of us, despite his recent game-winner. But Andrew Bogut is such a monumental presence on the floor, Sydney still will be the team to beat when it finally comes down to it. That is unless coach Andrew Gaze talks his team into catatonia. Less (said) is worth more Drewey.
* * *
MEATBALLS (Formerly "Yeah, No Kidding")
NOT sure how long FOXSPORTS' Hannah Hollis has been in the media business but she will forever have my utmost respect for the professional and sensitive manner in which she handled a recent post-game interview with Melbourne Boomers' WNBL captain Jenna O'Hea.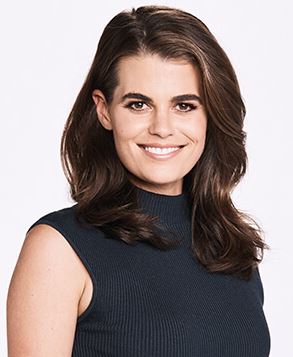 Playing her milestone 250th WNBL game, O'Hea shot the winning basket to close an overtime escape at Bendigo.
Fairly sure Hollis (pictured left), like the rest of us, expected a jubilant Boomers captain for her post-game interview.
Instead she found an understandably emotional O'Hea still recovering from the recent death of a close family member who, as she startlingly told us, took his own life.
Not too sure too many of us holding a microphone and on national television would have known precisely how to offer O'Hea both the support and care the moment required but Hollis was exceptional.
Not fumbling for platitudes as many of us may have, she offered genuine support and sensitivity, while keeping the interview so much more positive than could be expected in such a tragic, highly personal situation and revelation. Who knows what was exactly the right thing to say in such an emotional and raw moment?
Hannah Hollis did.
She was magnificent and so too was her support for Jenna O'Hea. It was riveting, raw television and memorable for all the right reasons.
* * *
HOW good has the TV team in Cairns become? Nathan Strempel, Cam Tragardh and Mark Worthington are seriously challenging as the NBL coverage's A-Team.
Sub in Matt Russell for Nate and the team didn't miss a beat, the Trigger-Wortho on-court explanation of the imminent Nate Jawai-Andrew Bogut duel a terrific innovation.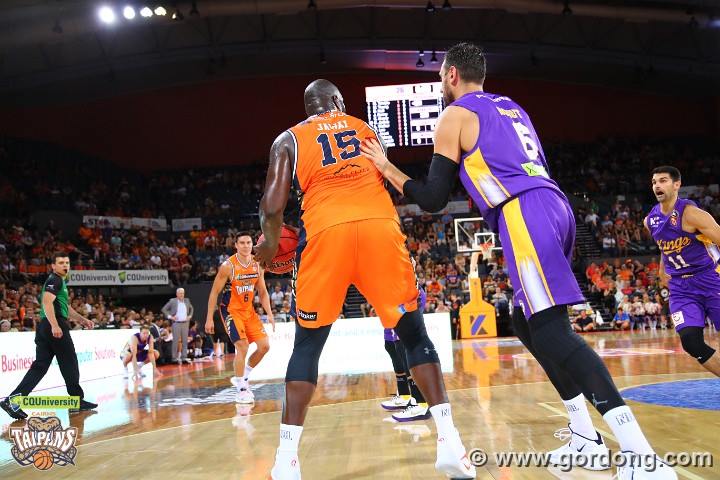 Loving their work?
Absolutely!
(OK. Maybe they could cut down on their "absolutely" responses.)
* * *
BEEF of the WEEK
CAN the NBL please arrange with FOXSPORTS to just give Vaughan Mayberry his own TV show? And if not a full show, just a regular segment?
"How to Studiously Study a Video Monitor at Any and Every Opportunity While Killing a Basketball Game's Flow", starring Vaughan "Has Anyone Seen My BlackBerry?" Mayberry.
With a supporting cast of characters wearing green shirts and earnest frowns.
Just do it.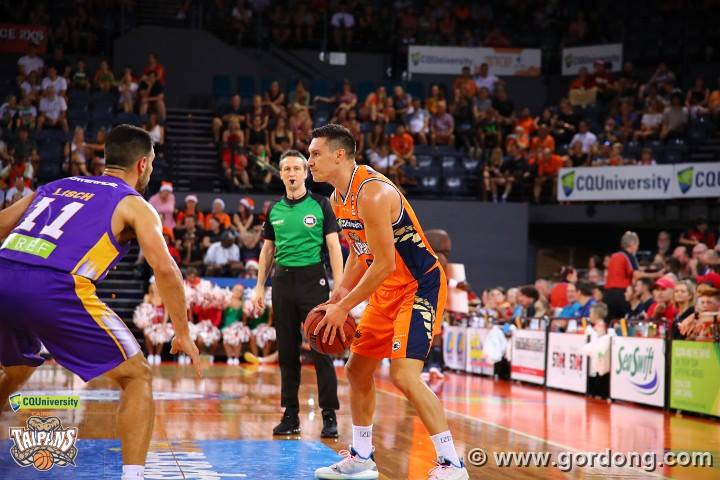 "Hmm, this is boring. Wonder what's on TV? " Now who could be thinking that?
* * *
CHEESE PLATE
OK. Coincidence?
Bendigo Bank Spirit reveal this is the final season for coach Simon Pritchard.
Sydney Uni Flames within 24 hours announce coach Cheryl Chambers will complete the season, then return to Victoria for family reasons.
So Flames and Spirit looking for new coaches. OK. Maybe the Spirit aren't now.
* * *
DESSERT (Formerly "Biggest Winners/Losers")
NEW Zealand made its most impressive move, reversing an 11-point loss in Adelaide into an eight-point beating, then taking out Perth back across the Tasman. Easily the Breakers' best round, they clearly were the NBL's biggest winners.
IN a round rife with upsets, Adelaide had a chance to severely dent New Zealand's playoff aspirations while taking a break over a Brisbane beaten in Cairns. Instead, the mysteries of the "zone" and a lack of defensive commitment led to a home loss and the round's biggest loser title.
THE playoff horse may have bolted but Dandenong isn't bowing out of the WNBL season quietly after suffering a home massacre to Canberra. No. The Rangers went to Townsville and eliminated the Fire from the finals, then smacked Sydney in Sydney to be the round's biggest winner.
UNABLE to get back to the playoffs after claiming the 2018 WNBL championship, the Fire lost at home to Dandenong to forfeit any chance of reaching the Final Four. That makes Townsville the round's biggest loser.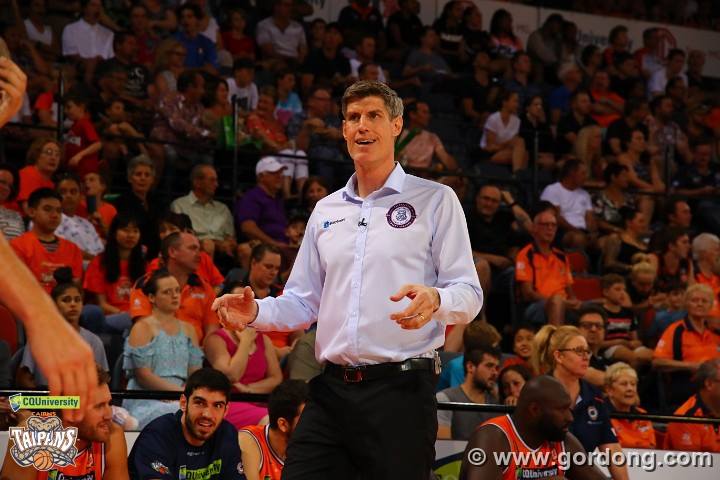 "HEEEYYYY Macarena!"