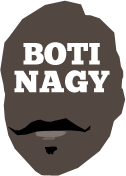 ---
Advertising opportunities available.
Please contact me.
---
FFT: Time to be seeing stars
Tweet
FOOD FOR THOUGHT (Main Course): The WNBL regular season is well-and-truly over and the NBL has rounded the corner and is into the straight, so here's who we reckon should be partying come season's end.
Ladies first, so here are our B.O.T.I. predictions for their 2018-19 awards:
All Star Five, First Team: Lindsay Allen (Melbourne), Bec Cole (Dandenong), Nia Coffey (Adelaide), Kelsey Griffin (Canberra), Asia Taylor (Perth). Second Team: Kelly Wilson (Canberra), Kia Nurse (Canberra), Lauren Nicholson (Adelaide), Nadeen Payne (Bendigo), Cayla George (Melbourne).
Those are pretty much self-explanatory, with honourable mentions for Nicole Seekamp, Nat Hurst and Tahlia Tupaea in a guard-strong season.
Best Defensive: Lauren Nicholson (Adelaide)
Her shut-down jobs have been something to behold and perhaps overshadowed by her league-best 3-point shooting. But "D" is definitely Nicholson's middle initial.
Youth Player of the Year: Zitina Aokuso (Townsville)
Sadly the WNBL has done away with this award but it should be revived for Aokuso, who also has been the league's Most Improved Player and Best Sixth (Wo)Man - two other awards the league doesn't acknowledge.
Betty Watson Rookie of the Year: Penina Davidson (Adelaide)
It's a pretty light field, with imports and veterans all stepping it up, but Davidson has done well with her minutes and becoming increasingly important to Lightning's fortunes.
Coach of the Year: Chris Lucas (Adelaide)
While accusations of an Adelaide bias might be fair enough, truth is Lightning were languishing at 3-6, beaten by Melbourne on November 25, the same day the club's future was thrown into chaos. But Lucas' team turned their season around from there, going 10-2 the rest of the way to return to the playoffs for the first time in six years. Paul Goriss at Canberra won the regular season championship but then hell, look at his team! It is as loaded as Guy Molloy's Boomers, which is why we have Lucas taking the honours. Let's be honest, out of the three, which one didn't you expect to have their team in the top three?
MVP: 1. Kelsey Griffin (Canberra); 2. Nia Coffey (Adelaide); 3. Lindsay Allen (Melbourne).
There's been some outstanding individual seasons but Griffin's regular double-doubles have been the foundation for Canberra's success in 2018-19. Coffey has been a joy to watch and Allen a match-winner. But Griffin has gotten the job done more often than not.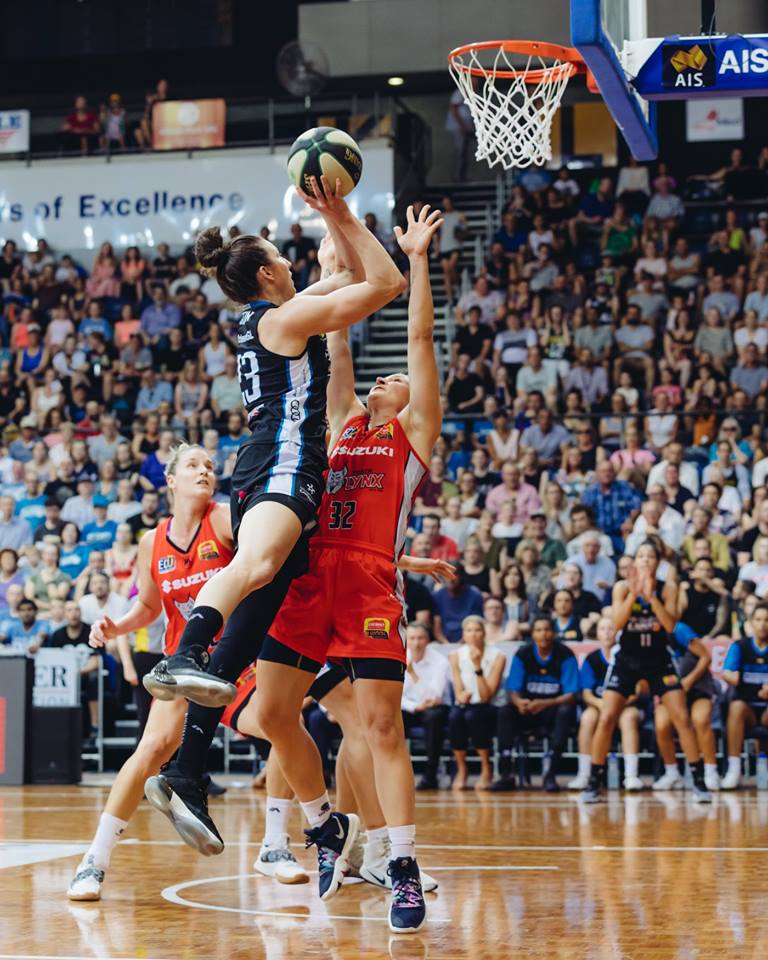 Let's go to the NBL and...
All Star Five, First Team: Casper Ware (Melbourne), Bryce Cotton (Perth), Lamar Patterson (Brisbane), Nick Kay (Perth), Andrew Bogut (Sydney). Second Team: Melo Trimble (Cairns), Cam Gliddon (Brisbane), Todd Blanchfield (Illawarra), David Barlow (Melbourne), Shawn Long (New Zealand).
The only debate was over Ware or Trimble as First Team point guard and while the latter arguably has had the better individual season, his team is last, Casper's is first. The Defence rests ... probably too often.
Best Defensive Player: Andrew Bogut (Sydney)
This was a no-brainer. The Big Fella blocks shots, changes countless others and intimidates entire rosters. Honourable mention to Mitch McCarron for some of his work at United.
Rookie of the Year: Harry Froling (Adelaide)
By far the most impactful of the entry class of 2018-19. Have enjoyed the work also of Daniel Grida and Emmett Naar at Illawarra but Froling is the stand-out.
Best Sixth Man: Kyle Adnam (Sydney)
He's been around a bit, young Kyle, a 36ers DP, a Hawks wannabe and a United champion. He has found his niche behind Kings guards Jerome Randle and Kevin Lisch, and played some big and important minutes. You have to like Mika Vukona for this award too.
Most Improved: David Barlow (Melbourne)
Give this award to Barlow every day of the week. From a benchman last season behind Tai Wesley, he has become one of the mainstays as a starter in United's bid to go back-to-back. Sure, the new criteria possibly even eliminates him, but coming back from serious injury, missing a year, working his way back at 63 years old - OK, 36 this year, had the digits the wrong way around - he wins this hands down for mine. On the criteria as it reads though, this could be a double for Kyle Adnam, similar to Brad Newley in 2005 when he was Rookie of the Year AND Best Sixth Man.
Coach of the Year: Andrew Bogut
Has had his issues with that other Andrew wanting to interfere at times, but has done a mighty job in driving the culture change in Sydney.
MVP: Andrew Bogut
Consistently influences games with his basketball IQ, where scoring is not the be-all and end-all, but winning is. He defends, he blocks, he rebounds, he sets screens, he passes and, oh yeah, he scores too. Lamar Patterson should be up there too, and Bryce Cotton, Shawn Long, Casper Ware, Melo Trimble. But Bogues should be The Man.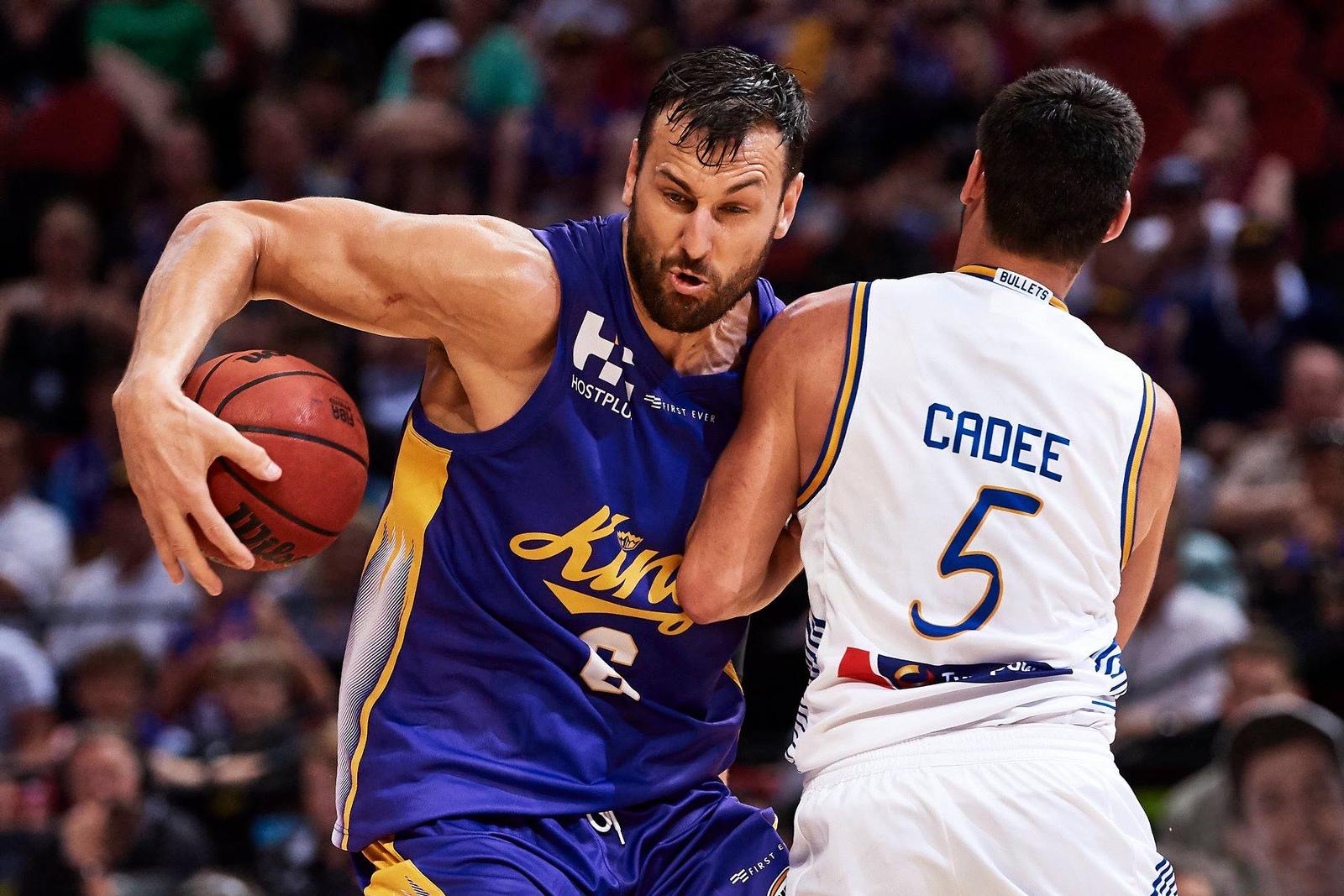 * * *
HORS D'OEUVRES
REFEREE of the Year, you ask?
Hmm. Let's go to the videotape.
Too late. Vaughan has beaten us to it.
MEANWHILE, back in Adelaide and 0.6 of a second is left between the 36ers and Melbourne when a play is aborted and a completely erroneous foul is unnecessarily called.
Whoa. Let's check the video and see if we have the new tenths of a second right.
And so the clock then goes to 1.0 second, MORE than before the play!
Then it is amended to 0.4 of a second.
All this rigmarole ... and the difference in the scoreline is 20-plus! Seriously boys, use some common sense here - it just doesn't matter!
"OH. It was 0.3, not 0.4!"
MORE than 50,000 fans attended last week's Make-A-Wish NBL Round, 50,888 in fact - the league's biggest single-round attendance this season.
Having eight games probably didn't hurt, and nor did staging a match in Canberra for the first time in more than a decade, or the Australian Open match at Melbourne Arena.
The specially-themed uniforms also were extremely popular, $10 from each one sold to the public going to the Make-A-Wish Foundation.
Another great NBL initiative.

* * *
SOUP DU JOUR
THERE have not been many instances where 36ers coach Joey Wright has got it wrong but definitely felt disappointed with his post-game press conference comments about loose cannon development player Bijan Johnson and his inappropriate antics shoving Melbourne players after Monday night's comprehensive home loss.
So they didn't shake hands. Big deal. Move on. Sorry, but at this point, you're nobody. Get over it.
Consequently, "BJ" is facing charges laid by the NBL Games Review Panel for unduly rough play "after an incident involving Melbourne's DJ Kennedy at the conclusion of the game."
He has been fined $650, reduced to $450 fine with an early guilty plea.
The second charge is for unsportsmanlike behaviour form an incident involving Melbourne's Mitch McCarron at the conclusion of the game. He has been fined $500 reduced to $375 with an early guilty plea.
For Wright to defend his player was fair enough. But the narrative should have been something along the lines of: "We love the young man's fire and emotion but he behaved inappropriately and we will have a quiet word to him about how to more positively channel that intensity."
Frankly, it was a very bad look for the 36ers and there are times to take one on the chin, rather than defend him, laud him and conclude by saying: "Every team needs a BJ."
Adelaide's problem is it has far too many BJs and not enough DJs.
* * *
MEATBALLS
THE commentary on NBL games has improved dramatically this season. Ultimately, it's individual taste which determines who any fan is going to enjoy and it is rare for any two fans to agree.
John Casey is an old hand at this, as is Lachy Reid. Matt Russell also clearly is a pro who is enjoying himself, and newbies such as Josh Garlepp and Mark Worthington have added to the calls.
But you're never going to please everyone - although must admit to being pleased whenever Dwayne Russell isn't on - and so as much as I enjoy Cam Tragardh, Brad Rosen and Casey Frank, there are just as many who think Steve Carfino and Corey Williams are aces.
Personal taste is always going to come into it, so while I may have been amused when Andrew Mulligan was talking about New Zealand needing eight straight wins and Casey Frank replying: "It's as delicate as a fart in the wind", others may not.
Mulligan's subsequent reactions also might have been "good TV" in my view, but I enjoy their rapport at the worst of times.
No, this week's complaints about the coverage - other than some of the blatant bias in WNBL calls - are more to do with directors in the outside broadcast van with no clue about the risks in cutting away from live action.
This isn't AFL when, after a goal is scored, there is a break while the ball is returned to the centre of the ground. This is basketball, where the action continues and a shot of a crowd member cheering or a cheerleader smiling is NOT what we want to see.
Our Sportsdeck NBL Dream Team expert, Crystal Ball, had this to say this week: "I reckon I've been good at holding my tongue about the TV cameras covering the NBL.
"I rarely miss a televised game and the amount of times the camera is off in the crowd - or just somewhere it shouldn't be - missing live action is frustrating and somewhat amateur.
"But when the camera isn't on the guy attempting the potential game-winning 3-pointer with two seconds left - I LOSE MY EFFING MIND!"
Multiple "Basketball Writer of the Year" winner, Grantley Bernard also weighed in with:

Pretty sure it didn't.
Social media wasn't kind generally to that particular moment, and it had good reason. This seems to be one lesson they just cannot learn.

* * *
DESSERT
PERTH rocked the Casbah last round, smacking Adelaide, then harpooning the league's biggest fish in Sydney Cove, to easily be the NBL round's biggest winner. Factor in losing Mitch Norton (calf tear) against Adelaide and you have to concede Perth is back to playing "Wildcats basketball".
LOSING at home to Sydney, then being spanked in New Zealand left Brisbane as a major contender for the round's biggest loser. Both times, the Bullets opened the door to the Four for Adelaide but the 36ers stumbled at the entrance, smashed in Perth, then mashed in Adelaide by Melbourne. Golden opportunities blown made the 36ers the biggest losers.
ADELAIDE stealing Game 1 of its WNBL best-of-three semi final from the Boomers in Melbourne made it the week's biggest winner because that was a phenomenal performance against a richly-talented, form team.
AND while the Boomers dropping at home stung, the manner in which regular season champion Canberra belted the resolve out of Perth in their semi made it tough to see the Lynx pinching Game 2 at home. That actually makes Perth the week's biggest loser.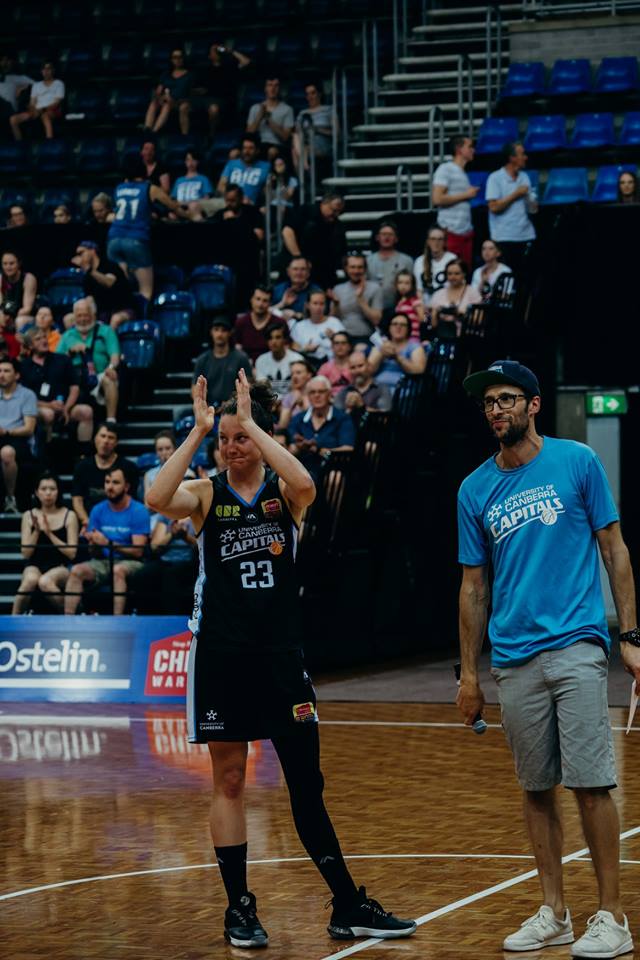 "EVERYBODY clap your hands..."