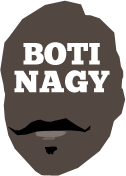 ---
Advertising opportunities available.
Please contact me.
---
FFT9: The way to end flopping
Tweet
FOOD FOR THOUGHT (Main Course): Like the dive in soccer, the flop in basketball universally is loathed by anyone who wants to see the sport played "straight" and without deliberate referee deception.
But what began years ago as a small outbreak has blossomed into a fullblown plague of the type that would make our sport's icons such as Andrew Vlahov, Mark Bradtke, Ray Borner, Mark Davis, Cal Bruton, Lauren Jackson, Penny Taylor, Rachael Sporn and Co cringe with despair.
Campaigns such as "Stop the Flop" are all very well in pointing out some of the culprits, but truth is, every team now has two or more who will throw themselves on the ground from the breeze of an opened door.
We can all name those who throw back their heads as they make a dribble move, suggesting a body-check of some sort.
We all know the players who can be brushed and land 20 feet on their backside.
Brisbane's Cam Gliddon, for example, is one of my favourite players. And one I can also dislike with equal measure.
When the Bullets beat Adelaide at home, he was diving on the floor as though his shoes were ice skates, even luring an offensive foul out of a jogging Daniel Johnson by standing in his way before DJ turned his head. Contact. Flop. Foul Johnson. That particular version of Gliddon leaves me cold.
A couple of days later in Adelaide, and Gliddon is all focus, no hocus-pocus. he plays great and hits the match-winning 3-pointer from the corner. Now THAT's the Gliddon who is one of my favourite players.
How can you not love Canberra's WNBL star Kelsey Griffin? A champion at Bendigo and an international tournament MVP for Australia, the naturalised combo-forward is one of my all-time favourite players to watch.
Or not.
When she is doing the throw-back-head routine, or falling down like a house of cards as an offensive player approaches her, a little piece of my love of basketball dies.
Now that stand-in-a-player's-way-who-doesn't-see-you to be struck and fall down, isn't a Gliddon exclusive by any stretch. Adelaide's Brendan Teys likes that one a lot too.
Throwing the legs out or falling over on a three is a Bryce Cotton special, Chris Goulding, Nathan Sobey, Casper Ware ...
You know I could go on naming a heap of players from both the NBL and WNBL who have become notorious floppers.
And unfortunately, it places refs in a terrible position, How can we ever forget this one below?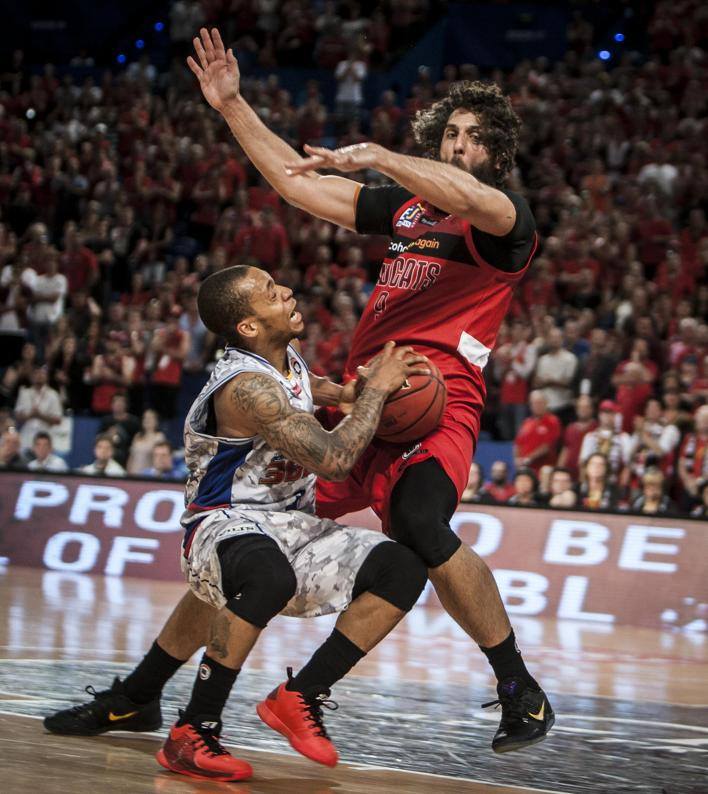 Juggernaut Jerome bowling over Fright Knight.
So what is the answer to end this blight on our game, once and for all?
Well, I think I have it. Having always blamed our coaches for this (go here and scroll to "1 The Coaches") I believe they could be our salvation.
You hear most every coach publicly bemoan the flop as the bane of the modern game, but they're the reason for it. If every coach turned to his/her players and said: "We won't do that crap anymore and anyone who does will be sitting on the bench," that would be a fair start, wouldn't it?
But you know they never will because each one secretly is thrilled when one of his/her floppers draws a foul on the opposition and gains a possession. "Yeah, we hate it. Except when it favours us."
So here is the definitive answer.
The moment any player - ANY PLAYER - with the ball throws back the head on offence or throws out the legs and/or falls post-shot attempt, or any player who fails to keep his/her feet when playing defence and trying to draw a charge, it is an automatic tech foul. Automatic.
But on the player's COACH.
We're not talking about a guy or gal tripping over their feet playing D, or taking a stand to meet the charge. We're talking about a defensive player who hits the floor unnecessarily. Bang! Tech foul on his/her coach.
Even if the refs got that one wrong, too bad. Tech on the coach.
Now with the threat of their explusion one more tech away, how fast do you reckon coaches would be telling their players to cut that crap out?
* * *
HORS D'OEUVRES
ACCORDING to this press release this week from Adelaide 36ers, it appears Cairns Taipans have finally found a solution to end their 10-game losing streak.
Go back to where you won!

That should do the trick for Mike Kelly and the boys from Orange County! Maybe the Bullets can tag along on the night and cheer on their Queensland counterparts too.
* * *
AFTER DINNER MINTS
WE said it here months ago and it bears repeating after Sydney Kings superstar Andrew Bogut dropped a routine 23 points at 73 percent (with 16 rebounds. three assists and a pair of blocks) on New Zealand.
Bogey does not need to primarily be an offensive facilitator in the NBL.
Yes, it made sense in his NBA role at Golden State Warriors, surrounded by superstar shooters but the reality in the NBL is that however good Jerome Randle and Kevin Lisch are - and they are elite at that level, without question - they still aren't Stephen Curry or Klay Thompson.
In this league, Bogut TOO is elite and NOT just because of his superior basketball IQ, rim protection, wicked passing and ability to keep everyone accountable.
He can score and score well. The Kings are renegotiating his deal to keep him in Sin City longer. It's prudent for Andrew Gaze to run some plays for him and get him into the offence longer.
* * *
BEEF of the WEEK
THANK goodness for the advances in technology that have taken some - and I mean "some" - of the guess work out of officiating in sports.
It probably all started with the "Hawk-Eye" in tennis, able to adjudicate close line calls, and has spun on from there.
AFL footy has its "go to the video" on contentious goals when goal umpires are "unsighted". Yes it is great they can "go to the video" and try to sort it out. The downside - apart from the fact the result still isn't always that clear - is it also makes officials somewhat fearful to back their own judgment.
Currently in the NBL, we have the laughable situation of referees rushing to "check the video" at almost any opportunity, not only delaying games and smashing momentum but often for the lamest of reasons.
The Adelaide-Illawarra NBL match in Adelaide devolved into "The Vaughan Mayberry Show" with trips to the monitor in every quarter!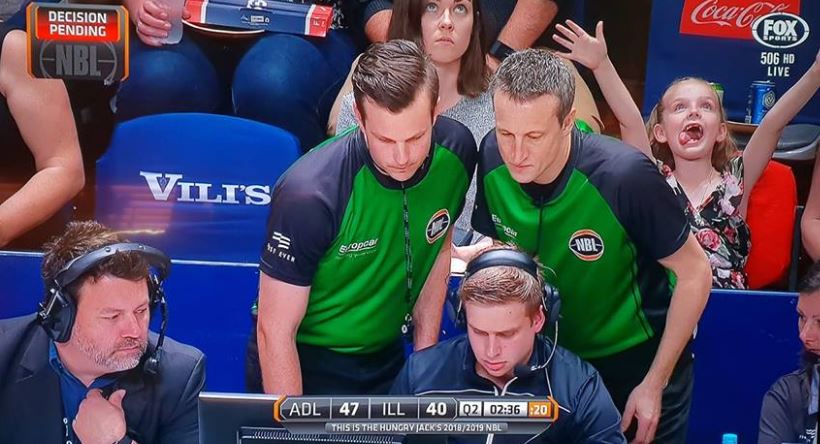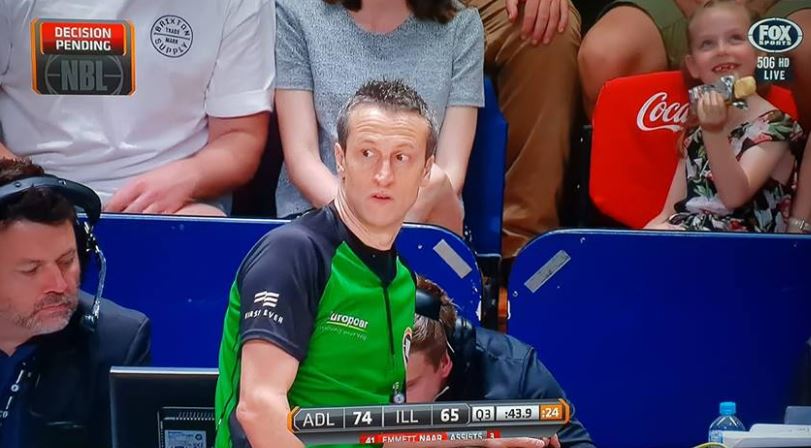 Even the end of the game was held up while it had to be 100 percent determined that Jordair Jett's match-winning shot left no time on the clock.
Daniel Johnson aborted two free throws at the end of the first quarter after waiting an interminable amount of time at the stripe while an entire 1.0 second was added to the clock.
Seriously.
Sure, I hear the squeamish already saying that one second may have made all the difference blah blah and isn't it better to be safe than sorry yadda yadda.
We're watching a sporting contest and all this sideline BS does zero to enhance it.
Don't get me wrong. I am not against using technology or of NBL refs availing themselves of it, where appropriate. But if it is to become a crutch then maybe we just need better refs.
And at what point will the NBL follow the NBA's lead and install swivel screens so we don't additionally have to lose time and endure refs sauntering around scoretables and benches to get behind the screen?
Have it on the scoretable at the centreline and swivel the screen for the refs to see. That's at least a minute saved right there and a reminder the fans are there to watch the players, not the pontificating.
* * *
DESSERT (Formerly "Biggest Winners/Losers")
MAKE no mistake. Lamar Patterson is the real deal and now, so is Brisbane. To twice beat Melbourne, the defending NBL champs - and relatively comfortably in their own backyard - within a few days not only makes Brisbane our biggest winner, but also a team on the rise, with a bullet. (Honourable mention to Illawarra Hawks).
NO on-court direction, no on-court leadership, hero-ball halfcourt game ... Adelaide severely was exposed at home by Illawarra when it failed to turn a seven-point lead with minutes to go into a win, crashing to its eighth loss and the tag as the round's biggest loser.
IN stark contrast, Adelaide Lightning was the round's biggest winner, taking out Sydney and Townsville on the road to leap into the WNBL's top four. (Honourable mention to Dandenong Rangers).
BENDIGO's almost annual early-season flurry followed by its steady demise continued unabated with road losses to Perth and Canberra by a combined 49 points, sadly slapping the Spirit as the round's biggest losers.
* * *
SAYING GRACE (Formerly "Quote of the Week")
Perth coach Trevor Gleeson, ready to conclude his press conference in Sydney, alongside forward Rhys Vague, addressing assembled media.
"You got a question for Rhys? Come on, you've gotta ask him one."
Journo (amid some laughter): Poor Rhys. Why'd you bring him in?
"There's a $10,000 fine otherwise."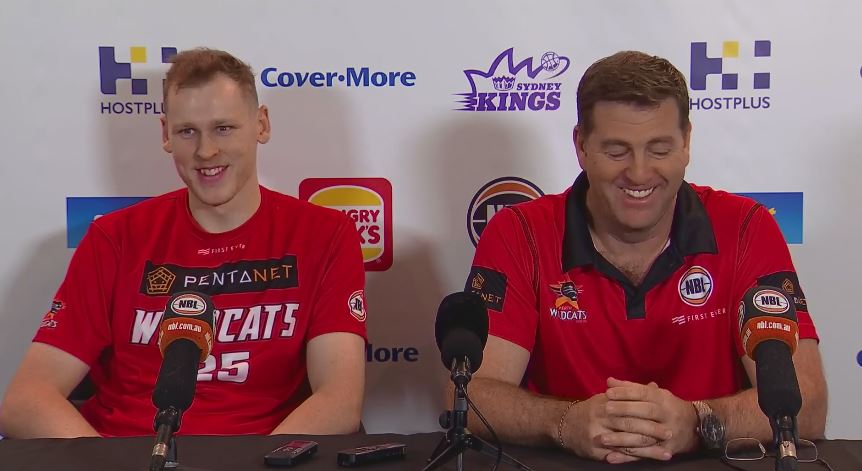 RHYS VAGUE: The money saver!