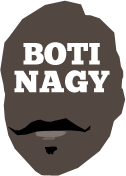 ---
Advertising opportunities available.
Please contact me.
---
Fiasco? Farce? Nah. Just NBL reffing
Tweet
OUTRAGEOUS? Ridiculous? Hurting the image of the league? Well yes, of course. All of the above. And if you think this is a discussion about Mickey Mouse and the NBL's Disney round, you're partly right.
Because last night the officiating in the Kings-Breakers game even led to reigning league MVP Jerome Randle calling out the referees on Twitter and frankly, rightly so.
It was Mickey Mouse stuff.
The "flop" technical called on Brad Newley was embarrassing – that's how bad it was. Embarrassing. To the referee.
So to tonight at Hisense Arena, where Melbourne United held out Adelaide 99-91 in a game it seemed to control virtually from tip-off.
Chris Goulding lit up as only he can for 10 first-quarter points as Melbourne raced 29-20 ahead, then extended that to 46-32 by halftime as Craig Moller added a pair of threes, Casper Ware and Peter Hooley also stroking it from range.
The Sixers, already down Mitch Creek, Anthony Drmic and Adam Doyle through injury, suffered a further blow when Ramone Moore hurt his ankle in the second quarter.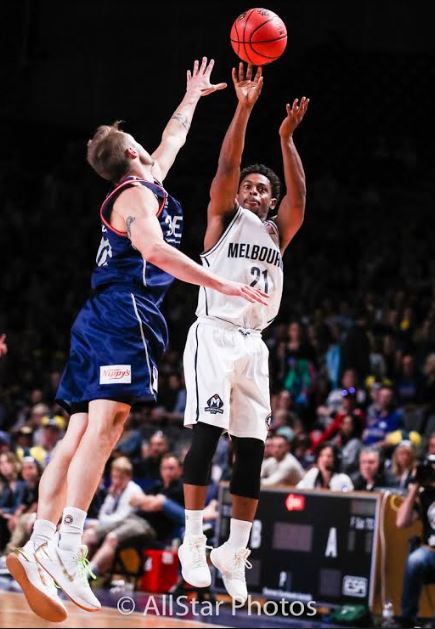 WARE? RIGHT THERE: Casper Ware led all scorers with 24 points.
His absence was acute at both ends of the floor, Tai Wesley having a night out off the block, with Matt Hodgson in customary foul trouble.
Worse, Shannon Shorter looked like a ring-in, making bad decisions on his drives and unable to make a shot.
But with Josh Childress working relentlessly, Majok Deng adding some spark and both Daniel Johnson and Nathan Sobey having some moments, Adelaide hung around, wavering at between eight and 10 points in arrears.
Down 60-71 with a period to play, Adelaide continued to hang in there without making a surge, Shorter nailed on a drive for a predictable charging foul.
Still only down 10 largely on Childress' efforts to keep Adelaide alive offensively, Johnson was hit with a soft technical foul and with 2:41 left, Melbourne's lead bumped to 16 at 91-75 on Kyle Adnam's jumpshot.
And then it happened.
Childress drove, Deng struck a 3-pointer and Shorter added one of his own.
With 1:13 left, Ware's free throws made it 93-83 for United and this looked over, safely filed with only the final scoreline to come.
Instead Deng drove and scored, picking up a bonus when Goulding was hit with a flopping technical foul.
When Sobey drilled a three with 58 seconds left, suddenly Adelaide was back to 89-93 and Melbourne hastily taking timeout.
On United's inbounds pass after advancing the ball, Shorter almost added another to his game-high four steals, forcing an over-and-back violation instead.
But as Adelaide went into its offence, referee Chris Reid found an off-the-ball offensive foul on Sobey – precisely the type of foul you should not call with 50 seconds left and the game on the line, especially if you have allowed similar body contact all evening.
Despite the setback, the Sixers again hustled their tails off to earn another possession, Teys missing the three but Johnson grabbing the rebound, scoring and drawing a foul.
With 20 clicks on the clock, Adelaide was 91-93 behind as Johnson's free throw missed, Teys fouling in the open court to stop play.
Instead, he was hit with an unsportsmanlike foul!
"We've been told to play for the ball," Teys said. "I thought I reached – he crossed over, I tried to reach the ball and they called that unsportsmanlike.
"Yeah it's gutting but that's the way basketball goes sometimes.
"We put ourselves in that position by not playing the way we wanted to play in the first three quarters."
Frustrations boiled over as Childress, who had 11 of his 18 points in the final quarter, copped an additional technical foul on top of Teys' USF.
Hooley stuck all three free throws for 96-91 and when Adelaide came up empty offensively, Shorter quickly fouled. It looked as if he asked why it wasn't a USF but, regardless of what he said, he copped a technical foul for his trouble.
Ware converted all three free throws for the final 99-91 scoreline, what could have been a killer comeback story instead reduced to a farcical focus on officials once again appearing to be overly precious and enamoured with the spotlight.
"I've never been involved with anything like that before. I've never seen a thing like it before," 36ers coach Joey Wright said.
Goulding was of similar mind when he said: "There's a lot of people frustrated in this league."
Clearly not its administrators though, who have done precious little all season to stop the officiating rot which remains the biggest elephant in the room for the NBL.
Now it's not just an elephant in the room, it's a mammal taking a dump to boot.
The scoretable officials at Hisense Arena didn't cover themselves in glory either, according to Wright, who asked if he had two timeouts left and was told he did, so he burned one earlier than he would have if he'd only had one left.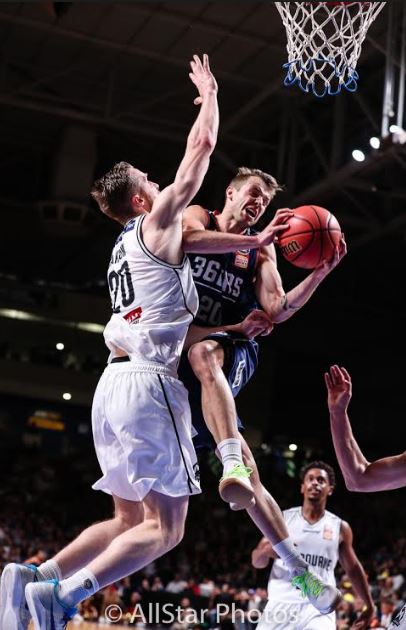 TOUGH FINISH: Nathan Sobey had some sparkling moments.
"We checked with the bench, the bench told me we had two timeouts left, so we called one," Wright said.
"Other than that I wouldn't have used one at that particular time.
"They let the game lapse and then informed me that I didn't, so that was my last timeout.
"As you see the game (unfold), I probably could've used one to calm guys down, advance the basketball, pretty important."
Asked whether a commonsense correction should have occurred, Wright was blunt.
"Commonsense ain't all that common."
Adelaide will be hoping Moore can suit on Sunday when it hosts Cairns Taipans at Titanium Security Arena. The 36ers have some work to do.
"I think we need to do a better job not to get it down as much as we did," Wright said.
"We probably need to do a better job rebounding, contesting shots, pretty much all aspects of the game."
MELBOURNE UNITED 99 (Ware 24, Goulding 22, Wesley 14, Hooley 11; Boone 12 rebs; Ware 5 assts) d ADELAIDE 36ERS 91 (Johnson 20, Sobey 19, Childress 18, Deng 14, Shorter 11; Shorter 11 rebs; Shorter 5 assts) at The UN, Hisense Arena.