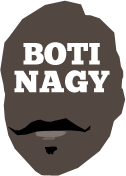 ---
Advertising opportunities available.
Please contact me.
---
Fierce Wortho blast for 36ers management
Tweet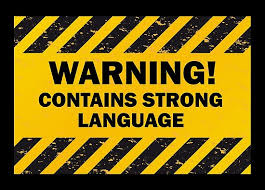 HALL of Fame-bound retired star power forward Mark Worthington fiercely has blasted Adelaide 36ers' management over its handling of champion NBL coach Joey Wright's off-season on the "Trash Talk" podcast for Sportsbet.
On this week's podcast with host Felix Von Hofe and co-panellist Corey "Homicide" Williams, Worthington pointed to the developing situation in Adelaide where Wright has three more years on his NBL contract.
Worthington believes the loss of Nathan Sobey to Brisbane has spurred Sixers' management into making Wright's position untenable, suggesting Cairns Taipans' import Melo Trimble was on Wright's radar but not on the club's.
"We talked about Adelaide organisation f--kery. I believe a coach wants Melo Trimble and I believe the organisation wants someone else," Worthington said.
Corey Williams: "Jerome Randle."
Worthington: "Jerome Randle. And Jerome Randle and Joey don't necessarily get along anymore."
Williams: "No, they don't. That's a interesting mix."
Worthington: "Like I said before, I feel like there's a bit of f--kery going on and they're just trying to make Joey quit."
Williams: "I don't believe they can make him quit."
Worthington: "I believe they've already started the process to try and make his life a living hell."
The dual-Boomers Olympian earlier said Wright was one of, if not THE best coach in the NBL, describing him as tough but a coach who played no favourites.
"Adelaide! Nathan Sobey put out a message thanking the Adelaide crowd," Worthington said.
"The one important thing that was missing was thank you – well, not important to him – was thanking the head coach Joey Wright. And there's a lot of rumours circulating around Adelaide at the moment, about players unhappy with Joey, management unhappy with Joey.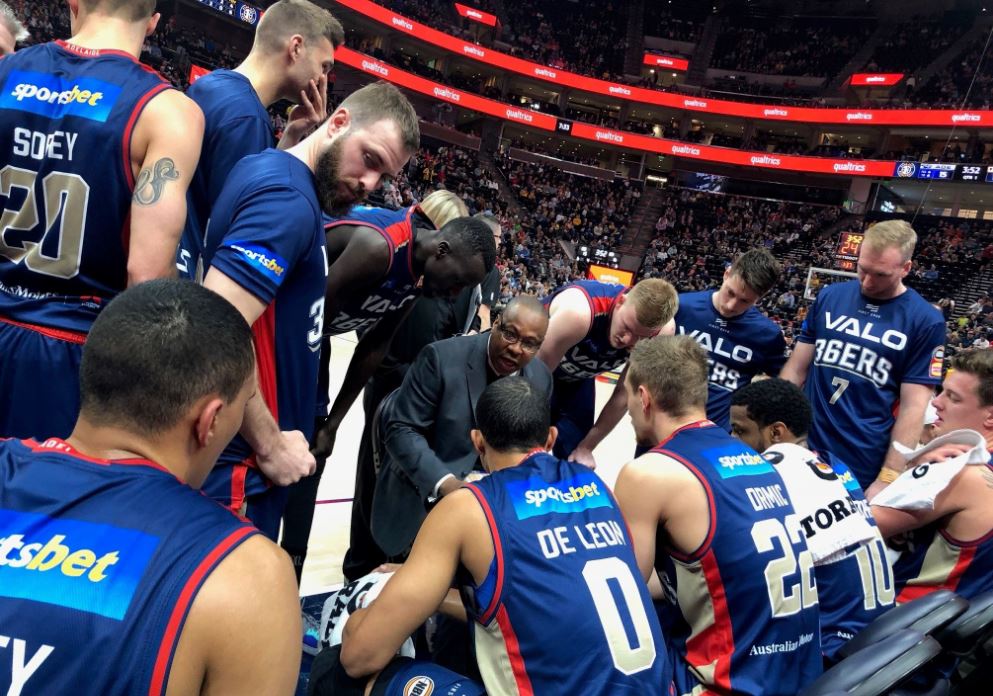 "I wouldn't be surprised if management are doing everything around them, to try and make Joey Wright quit at the moment."
Felix Von Hofe: "You see that f--ks with me so much because Joey Wright's a proven winner in this league. So whatever he's doing, the management of Adelaide should be more focused on putting guys around Joey Wright that are comfortable playing with him because he's proven success.
"The guy can f--king coach and he seems to get the most out of his players. I just can't understand it. People that play under Joey Wright usually come out a lot better than before."
Worthington: "He gives you a confidence that you don't prove yourself…
Von Hofe: "I want to go undercover and spend a year in Adelaide and work out what the f--k's going on. These guys are playing better than they were before Joey, and then hating him."
Worthington: "Well I played under Joey so I can give you some insight."
Worthington played under Wright at Gold Coast Blaze.
Worthington: "Joey is a hard coach. He's tough. And the thing that makes Joey Wright really good is he doesn't matter if you're the number one player on the team or you're the development player. You all get treated the same.
"If you don't put in the effort, and I think we've all been around those coaches that butter the number one and number two's arse and then gets after all the young guys on the team. And you can see that.
"As a player, you hated that. Even as a number one or number two player, you hated that because you knew if you f--ked up you're fine but the young guys always used to get killed.
"Joey Wright will go after you. We saw it with Jerome Randle the year he won MVP. In the preseason he went after Jerome and challenged him and said: 'If you don't pick up your sh!+, you're outta here.' He went on to be the MVP of the league that year.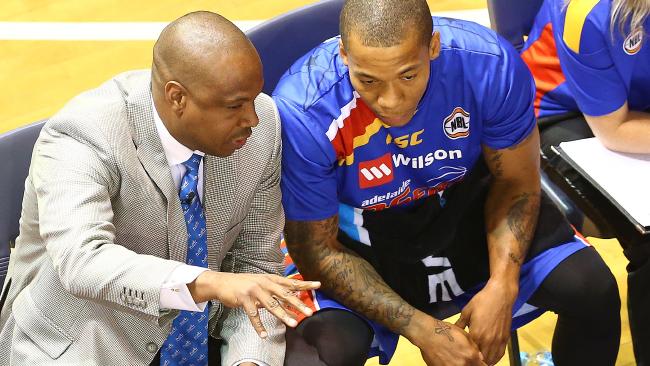 "He did it with me. It didn't matter. I'd walk in, and you know these days you can miss any practice with general soreness. Joey wasn't having any bar of that.
"He said: 'If you want to be the leader of this f--king team, you lead. You can't lead by just taking days off.' And so, he's hard on you."
Von Hofe: "And he took a team that was no-where near as talented as Melbourne United all the way to Game Five of the Finals."
Worthington: "But this is the thing. We talk about his coaching. How about his recruiting? His ability to find players that can play his style of basketball. Like, let's call a spade a spade. Nathan Sobey wasn't sh!+ coming out of Cairns."
Corey Williams: "That's my f--king point. Where did Nathan Sobey come from? OK? Where was he before Joey Wright? On the f--king bench getting no burn. Like dudes, like that sh!+ is crazy to me how the disrespect just goes in and everybody just says what they wanna say.
"And like you said before, how many players – Aussie players – had this man produced into studs afterwards?"
Worthington: "Mitch Creek wasn't sh!+ before Joey got to Adelaide."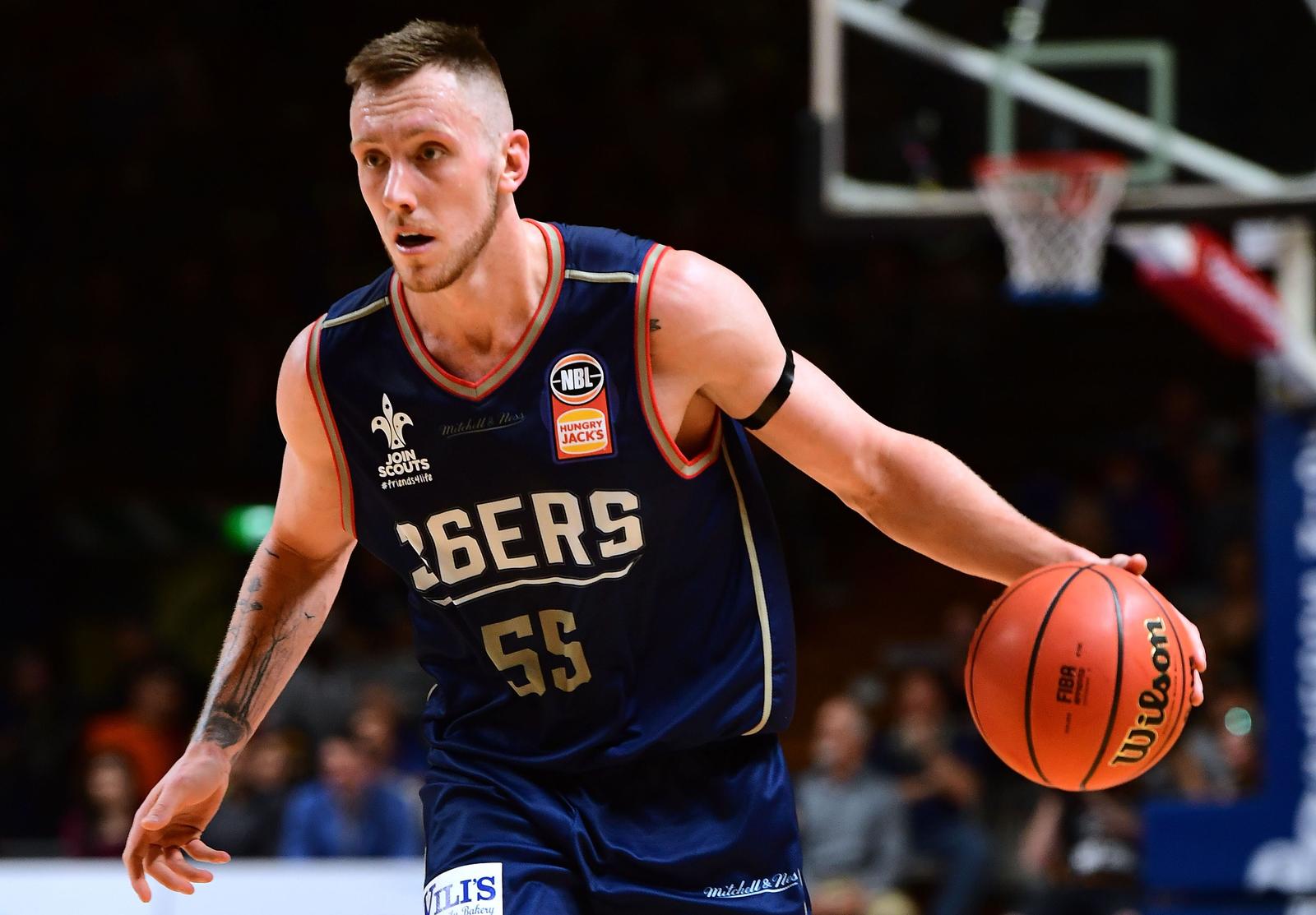 Von Hofe: "Yeah, but he was also 12 years old."
Worthington: "No, no. But he'd been in the league and he was known as, even, and I can say this, Joey wasn't sure about Mitch Creek when he got to Adelaide. He was like: 'I don't know if I want to keep this kid'."
Von Hofe: "Joey Wright seems to have a really good relationship with Mitch Creek."
Worthington: "He does."
Von Hofe: "Because Mitch Creek seems like a tough motherf--ker."
Worthington: "Exactly."
Williams: "Oh he don't 'seem' like a tough motherf--ker. He is a tough motherf--ker."
Worthington: "But Joey's one of, if not the best coach in our league and, you're right. Whatever Adelaide's doing right now, Adelaide's management is taking what the Adelaide players do on the court. They're taking f--kery to another level."
Von Hofe: "The f--kery is real with Adelaide."
Worthington: "The f--kery is real with Adelaide. Obviously Gibbo (Adam Gibson) signing with South East Melbourne is just another way of saying that Sobey is going to Brisbane as well."
Hear the full SPORTSBET podcast here including more on the NBL and NBA.