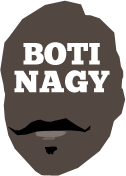 ---
Advertising opportunities available.
Please contact me.
---
Fighting that great evil 'inconvenience'
Tweet
THERE'S a lot of things I just don't understand and probably never will but when a sport like basketball, battling to reclaim a place in mainstream consciousness, fights itself, I can't help but despair.
Basketball SA's lack of tangible support for the sport's elite teams in this state - the NBL's Adelaide 36ers and WNBL's Adelaide Lightning - always baffles and bemuses me, as does the similar interstate indifference of several state associations to their elite partners.
You see, that's the simple fact both parties, the elite and the grassroots tend to so often overlook - that they are partners in making the sport viable.
I know we live in a world where convenience and ease has made us generally soft and often sadly apathetic but I've never quite understood why.
Why is it easier to comfortably settle on the soft option? Are we so busy, so distracted, so locked into our paths that we cannot afford to ever take time to do something that might, dare I say it, be difficult, or, even worse, inconvenient?
You know what I mean. "Let's have little Johnny's 11th birthday party on Sunday and that way we can also celebrate Vicki's 40th at the same time? Let's do it as a barbecue, that'd be a lot easier."
Yes. But easier than what? Than making an effort twice, or three times? Extending yourself for the benefit of others?
"We're all having Christmas around at mum's this year because, well, frankly, we don't want to have the clean-up at our place afterwards and we can always get away early from mum's to go to the in-laws' Christmas."
Yes. Sure. Whatever's easiest.
Heaven forbid anyone is put out.
When the hell did this happen to our society?
I'm guessing about the same time we lost leaders of vision and passion in all walks of life, from sports to schools to politics - those folk who dared, now replaced by the fearful many who live waiting on the latest opinion poll, paralysed with indecision disguised as thoughftul consternation and consideration, or micro-managing through deep-seated insecurity, or simply lost in the paranoia of their own inaction.
That's what passes for leadership in so many instances today and social media - for all the joy and information it conveys in heartbeats - only further inhibits leaders from actually leading. Um, let's have a meeting about it.
So the 36ers, after beating New Zealand by a point in heart-stopping fashion last week, then have their sisters, the Lightning, beat Townsville by a point in adrenalin-rushing circumstances.
Immediately recognising what that will mean to tonight's WNBL-NBL double-header at Adelaide Arena - Lightning (4) v Bendigo (1), followed by 36ers (2) v Perth (1) - Adelaide general manager Dean Parker, naturally, rings BSA chief executive Mark Hubbard to ask whether Friday night's juniors could be rescheduled.
I already told Dean the answer on Saturday. It would never happen.
For a start, Hubbard answers to his members and to inconvenience his clubs for the chance a few of their constituents might want to see the biggest BASKETBALL event in town for about a decade is never going to happen.
Never mind that the state's "heat rules" mean games can be cancelled, postponed or rescheduled on the day - that is an acceptable inconvenience and one the members already are aware of ahead of time.
"The logistics of rescheduling a round at this late stage and the inconvenience of it makes it not something we can do, especially with just six days' notice," Hubbard told me.
Six days' notice? There's the rub.
BSA didn't know there was a double-header in Adelaide today, before Parker's phone call last Saturday?
BSA wouldn't think to look ahead and see this double-header coming and of its own initiative not schedule a round for tonight?
No.
It wouldn't.
Never in a dozen years, or at least since the now defunct Basketball Association of SA, which when it ran basketball in the state but also owned the 36ers, refused to schedule one against the other, went under.
(BSA will point to that - how the Government had to step in because BASA went bankrupt - as though it is now operating with better business practices. It may well be but that bankruptcy was never about the odd junior round being scheduled on a Sunday morning instead of a Friday night. It was about Adelaide Arena repayments to that same Government which put impediment after impediment in front of the BASA's alternate means of generating income, as in concerts.)
The point here is that BASA's member clubs were the force behind the creation of the 36ers.
It was the district clubs of 1982 - the Forestville Eagles, Noarlunga City Tigers, North Adelaide Rockets etcetera - who put together the composite club which now is privately owned.
Then West Adelaide Bearcats gave up their NBL slot and also became part of the composite 36ers after 1984.
The 36ers were basketball in South Australia and every club had a stake in them.
Most district presidents would be oblivious to that history and the role their club played in the creation of the Adelaide 36ers. Such has been the BSA disconnect from its pro and semi-pro teams in recent times.
Sixers chairman Daryl Simmons, when the shoe was on the other foot and he was president of the Sturt Basketball Club, said he couldn't care less about the 36ers and certainly didn't want to see junior disruptions. That was then, of course.
And I recall Mike Daws, when he was in Hubbard's seat, having little interest in rescheduling any junior games, a position which changed dramatically when he was Lightning general manager.
I'm not for a millisecond suggesting the 36ers and Lightning - formed the same mergered way by the way - aren't complicit in the disconnect.
There have been years they have let this chasm grow and while there has been much talk about sending national league players out to domestic and junior club trainings, it has only very rarely happened.
Should Parker and his club have seen this coming and sat with BSA months ago and requested Friday, November 22 be a junior-free night?
You bet.
Adelaide-Perth is always the big game on the NBL calendar. But the night also was going to be a double-header with the reigning WNBL champion Bendigo in town.
What? No-one could foresee the potential for this to be a blockbuster before last Saturday's events ensured it would be?
The 36ers-Lightning couldn't? BSA wouldn't?
No-one can truly blame Hubbard for not wanting, at short notice, to disrupt "1500 members" across the Adelaide metropolitan area and no-one in their right mind believes some kid playing Div.2 under-16s for Centrals, for example, would immediately rush to Adelaide Arena to watch the double-header if freed of his/her junior game.
There are, however, hundreds of volunteers and kids and parents who do support their national league teams and won't be there tonight as a result of their BSA commitment.
This is my whole point. BSA says it supports the elite teams in myriad ways - though it can only name lame examples such as "promoting them on the website" and "supporting their camps", along with the politicspeak of "we're constantly having talks".
What BSA seems to miss is that any time a 36er or a Lightning player does a school clinic, runs a camp or is part of one, they are helping BASKETBALL.
When the Sydney Kings or the Melbourne Tigers or the Townsville Fire or name any elite team, is out in the community promoting itself, it is also promoting BASKETBALL.
Those clinics and camps help across the board. Their actual tangible or direct assistance to the NBL or WNBL club doing it is, frankly, fairly negligible. Maybe a couple of kids come to the next game.
But BASKETBALL is helped. New kids gravitate to the sport.
I get how the disconnect between elite and grassroots has evolved but I don't get that people in supposed positions of power on both sides of this equation fail to actually recognise the importance of the partnership.
I don't blame Mark Hubbard or BSA. I don't blame Dean Parker or the 36ers/Lightning.
That would be too easy and convenient.
I just wish they'd sometimes recognise the importance of the PARTNERSHIP and be prepared, in advance, to actually do the difficult, the occasionally inconvenient, not shy away from it behind the platitudes, and remember what is the best for the betterment of basketball.
Not holding juniors tonight would not have been the end of the world.