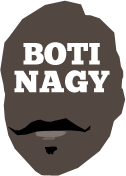 ---
Advertising opportunities available.
Please contact me.
---
Fingers crossed for a strong finish
Tweet

IN a season when it was definitely possible - if not probable - to lose complete faith in women's basketball in Australia, at least the WNBL had its MVP Anneli Maley right and tomorrow's Grand Finalists also promising finishing a dreadful year on a strong note. It was more than what we could have hoped for.
As someone who was pumping up Anneli's tyres before it was fashionable - as in last year when she was omitted from the initial Opals squad for the upcoming FIBA World Cup, a squad allegedly selected "on form" - it was great to see a player who enjoyed such a stand-out personal season duly and appropriately rewarded.
She dominated for Bendigo Spirit, averaging the league-leading 19.8 points and 15.7 rebounds per game, while producing double-doubles in 15 games. (This is why we were saying this, below, way back when:)

In Collecting the Suzy Batkovic Medal as league MVP, Maley has gone one better than her NBL championship-winning father Paul, who played 270 games in the league but never quite stood out as dramatically as Anneli in 2022.
Maley polled 78 votes to keep Adelaide Lightning captain Steph Talbot from becoming a back-to-back MVP winner by one vote, Talbot finishing on 77.
Interestingly, in the fixture the WNBL forced Lightning to play while Talbot was away on national duty with the Opals in Serbia, Bendigo won 74-62 in Adelaide and Maley paired a whopping 21 rebounds with 26 points.
Pretty sure she polled highly in that game so even though the WNBL claimed Talbot played 17 games and Maley 16, she clearly did not. Just the standard WNBL misinformation.
Then again, Bendigo (and Perth) having one less fixture, Southside forfeiting a game and Canberra being awarded a game when its coach was caught out accepting illicit video of his team's opponent, all again point to and reinforce how lacking in integrity the WNBL was in 2022.
That is not meant in any way, shape or form to tarnish Maley's success. She was the MVP and 100 per cent deservedly so.
It's just such a shame the league made so much of its season murky and unnecessarily controversial.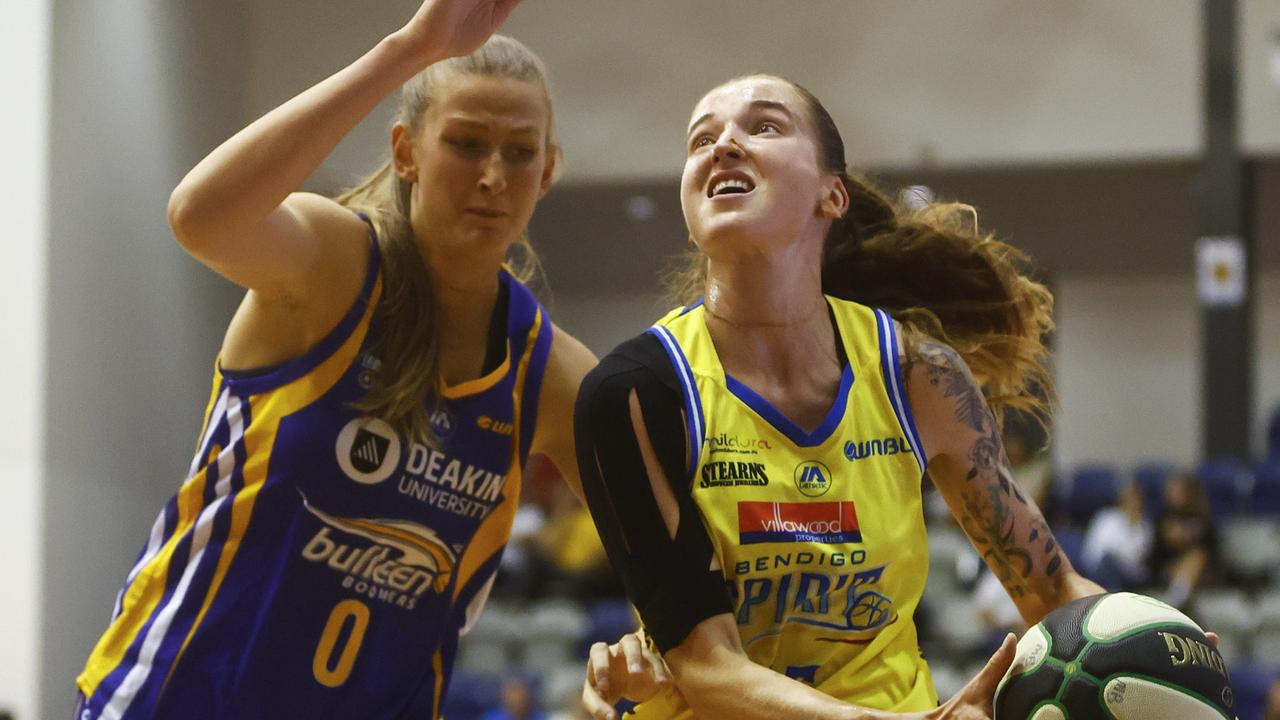 ARRIVING at the Grand Final opponents - regular season champion Melbourne Boomers and runners-up Perth Lynx - almost became yet a further exercise in WNBL mismanagement until Canberra saved the day.
And the Capitals did that by withdrawing from the semi final series which the league was in the process of turning into a total farce when much of the Canberra lineup fell ill to COVID-19.
The league was then going to turn the Lynx-Caps semi final into a "best of two" where points spread may play a role - after Perth won by 14 in Game 1.
How can you possibly CHANGE THE RULES in the middle of a series?
(Maybe you don't sub and instead try to blow the margin out further if you know it will matter because it's a best-of-two. Did the WNBL even consider the handicap it potentially was placing on the Lynx? They had a totally unnecessary trip to Canberra as it turned out anyway.)
Melbourne beat an Adelaide team - which had no right to even reach the Final Four but did it anyway because coach Chris Lucas is an Xs and Os mastermind - 2-0 in their best-of-three semi, the Boomers preparing to send coach Guy Molloy off in grand style.
But with the WNBL bumbling about, shifting the goalposts, changing dates, it became evident to anyone watching this unfold that, yes indeed, the inmates were running the asylum.
As unfortunate as it was, coronavirus wreaking havoc with the Capitals became something of a Godsend for the league as their ultimate withdrawal meant the best-of-three Grand Final could tip off tomorrow in Melbourne and conclude without the premature loss of anyone connected to the WNBA.
The integrity of the Grand Final Series dodged a bullet. Thank Naismith something in this farce of a WNBL season did.
The good news is this series should be a gem, the only person probably caught in a quandary about who to support being Australia's greatest women's basketball coach, Tom Maher.
It was Maher in 1992 coaching Perth to its solitary WNBL championship, the team then known as the Perth WAIS Breakers.
And it was Maher in 2011 at the helm of Melbourne Boomers (then Bulleen Boomers) when they won their only championship.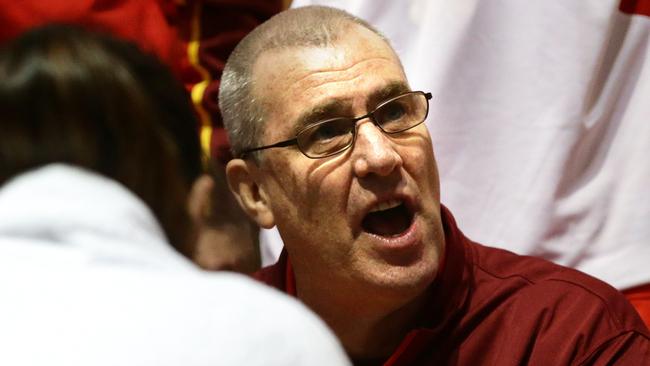 MELBOURNE starts the best-of-three series at home, emotion also on its side with the club preparing to farewell coach Guy Molloy to greener pastures in New Zealand.
But Perth is laden with talent and depth and after what it has been (put) through across the regular season, might be as tightly bonded a team as we've seen in a long while.
While my heart says Melbourne and a fitting send off for Molloy, my head says Perth and the final exclamation mark on a season punctuated by lurching from the sublime to the absurd.