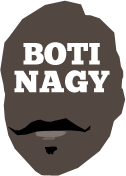 ---
Advertising opportunities available.
Please contact me.
---
Sizzling hot Fire claim third title
Tweet
TOWNSVILLE Fire tonight joined Dandenong Rangers on three WNBL championships, as superstar Suzy Batkovic again left no doubt she is the dominant centre and leading female basketballer in Australia.
How the six-time league MVP who tonight also added the Rachael Sporn Medal as Grand Final Series MVP to her trophy cabinet, was left out of the ill-fated 2016 Opals team for the Rio Olympics remains a shameful blight on Basketball Australia's decision-making processes and its demonstrably weak-willed high-performance department.
But while all genuine supporters of women's basketball in Australia can continue to lament the debacle that whole Games turned into - more heads still should roll over that appalling oversight - tonight it was only bliss in Townsville as the Fire torched Melbourne 70-57 to win the deciding Game 3 of the championship.
Batkovic set the tone early, quickly erasing all fears the Boomers had stolen the momentum with their wonderful Game 2 fightback.
In front of a roaring sell-out 2,200 crowd at Townsville Stadium, the Fire seized the initiative early and never relented despite the best efforts of Brittany Smart, Liz Cambage and Kalani Purcell.
Cambage, given an undisclosed fine by the WNBL after being found guilty of striking Batkovic in the first half of Game 2, was given a rowdy reception by the Fire fans but the story was all Batkovic.
En route to her fifth championship success and Townsville's third in four years, the Batgirl compiled a match-winning 17 points and 10 rebounds ... in the first half!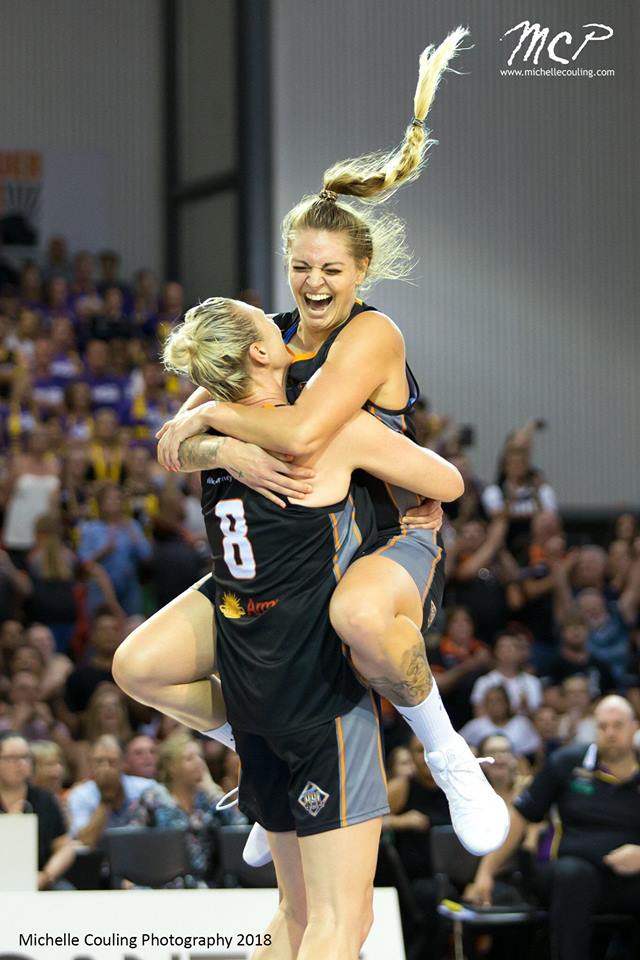 YES, BY GEORGE: Cayla George jumps into Suzy Batkovic's arms as Fire celebrations begin.
She finished with a series-high 28 points, with 13 rebounds and three assists, Cayla George also grabbing 13 boards - all defensive - and Kelly Wilson revelling in her 350th WNBL game with nine points and three assists.
When it mattered, Laurin Mincy was reliable for 11 points and Mia Murray hit 2-of-3 threes, both of them back-breakers for the Boomers.
Batkovic averaged 22.3ppg and 12rpg through the series. Cambage was next on 21ppg and 10.3rpg.
Melbourne though just did not have enough contributors and its shooters were wayward at all the key moments when open shots presented themselves.
Boomers captain Jenna O'Hea had a series she would like to forget, averaging a paltry 7.0ppg at 24 per cent and 3-of-18 from beyond the arc. Her 4.7apg and 6.0rpg could not compensate her lack of impact.
But she was no orphan.
As predicted, all three games went with homecourt advantage which, in hindsight, again shows the complete folly of BA's decision to program the semis on an Away-Home-Home basis.
Townsville's defence, which shut down Sydney in the semis, kept Melbourne to 59.7ppg at a diabolical 34 percent.
Defence wins big games. Defence, and Suzy Batkovic.
WNBL GRAND FINAL, BEST -OF-3
GAME 1: TOWNSVILLE FIRE 69 (Batkovic 16, Wiese 14, George 13; Batkovic 15 rebs; Donnelly, Mincy, Wilson 4 assts) d MELBOURNE BOOMERS 64 (Cambage 26, O'Hea 9; Cambage 13 rebs; O'Hea 5 assts) at The Fire Station, Townsville Stadium.
GAME 2: MELBOURNE BOOMERS 58 (Cambage 19, Smart 11; Purcell 10 rebs; Cole, O'Hea 3 assts) d TOWNSVILLE FIRE 57 (Batkovic 23, Wilson, Garbin 6; Batkovic 8 rebs; Wilson 4 assts) at The Kangaroo Court, State Basketball Centre, Melbourne. Series tied 1-1
GAME 3: TOWNSVILLE FIRE 70 (Batkovic 28, Mincy 11, Wilson 9; Batkovic, George 13 rebs; Batkovic, George, Wilson 3 assts) d MELBOURNE BOOMERS 57 (Cambage 18, Smart 14, Garrick 9; Cambage 9 rebs; O'Hea 6 assts) at The Fire station, Townsville Stadium. Townsville wins championship 2-1. RACHAEL SPORN MEDALLIST (GFS MVP): Suzy Batkovic (Townsville Fire).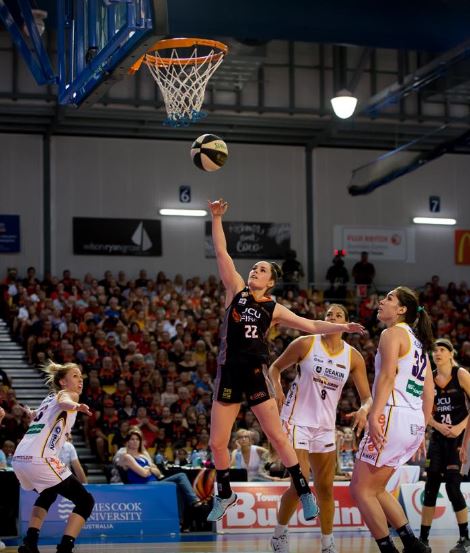 WILSON WITH THE BASKET: Kelly Wilson revelled in a memorable 350th WNBL game.