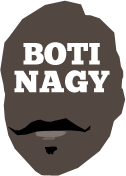 ---
Advertising opportunities available.
Please contact me.
---
Fire up + NBL Tips, Rankings
Tweet
TOWNSVILLE on Saturday will start favourite to put one hand on the WNBL's championship trophy while the NBL's Final Four looks fairly settled unless Cairns, Illawarra or Brisbane can find some magic.
The Fire host Melbourne Boomers in Game 1 of the Best-of-3 Grand Final series, contesting their fifth championship in six seasons and chasing their third title in four years.
And across the 2017-18 regular season, Townsville won all three encounters with the Boomers. (There is a caveat to that. Only in the first encounter were both sides at full strength).
The pair played in the opening game of women's basketball's return to television on FOX SPORTS and fittingly, will play in the last one too.
Will it go the three-game distance?
Without a ball being tossed, our prediction here is yes, all games going with homecourt - emphasising again how important that can be.
Suzy Batkovic against Liz Cambage is the marquee matchup but don't think Cayla George won't have her hands full with the Kalani Purcell-Louella Tomlinson tandem or that Jenna O'Hea, Bec Cole, Maddie Garrick and Britt Smart won't potentially cause havoc.
Fire vets such as Mia Murray and Micaela Cocks have "been there-done that", imports Lauren Mincy and Sydney Wiese can be match-winners and Darcee Garbin has had some great games this season.
The elements are in place for a super series. It's time to fire up!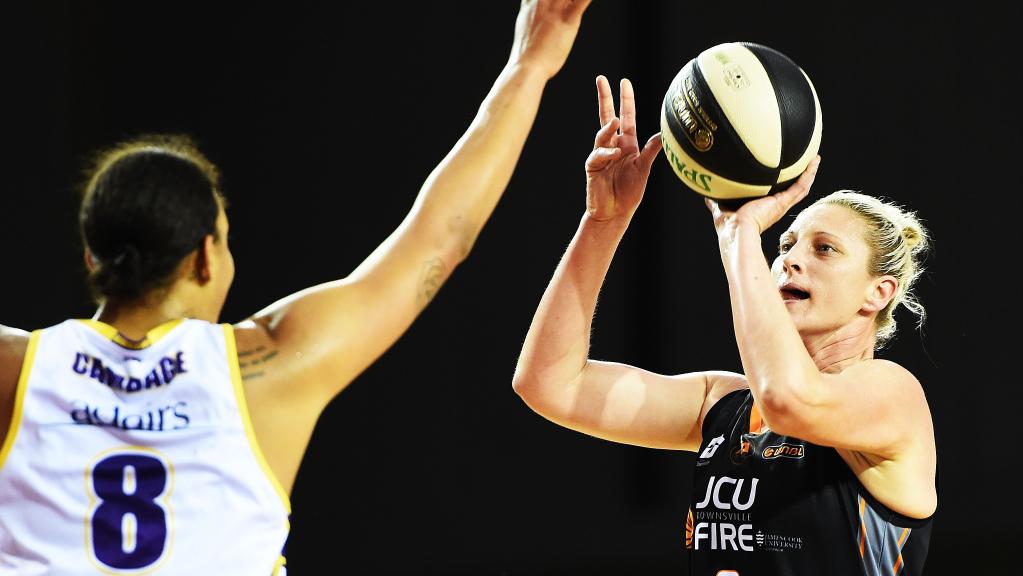 REGULAR SEASON MATCH-UPS
OCT.7 @ State Basketball Centre: TOWNSVILLE FIRE 63 (George 17, Murray 9; George 21 rebs; Mincy 4 assts) d MELBOURNE BOOMERS 54 (Cambage 15, O'Hea 10; O'Hea 14 rebs; Cole 4 assts). OCT.29 @ Townsville Stadium: TOWNSVILLE FIRE 65 (Batkovic 26, Wilson 16, Garbin 10; George 11 rebs; George 4 assts) d MELBOURNE BOOMERS 57 (Smart 16, Cambage 12, Cole 11; Cambage 6 rebs; Tomlinson 4 assts). NOV.23 @ Townsville Stadium: TOWNSVILLE FIRE 73 (Garbin 18, Batkovic 17, Murray 10; Batkovic 17 rebs; Garbin 4 assts) d MELBOURNE BOOMERS 66 (O'Hea 13, Tomlinson 12, Grant 11; Purcell 11 reebs; Purcell 6 assts).
* * *
THE arrival of Rakeem Christmas (Breakers) and departure of Jeremy Tyler (Kings) may throw a wrench of some sort into how the NBL season pans out but it pretty much has evolved as expected.
Back on November 5, when we still were being told this season is as even as last year's - it isn't - we penned this right here at B.O.T.I.: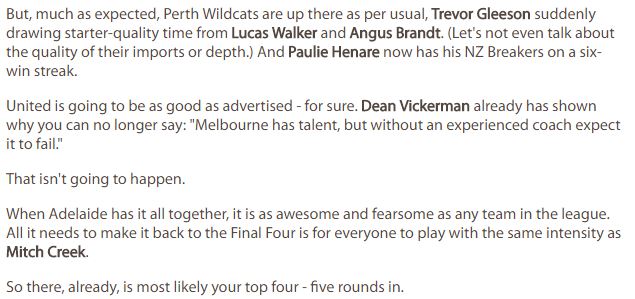 Still not seeing enough from anyone else on a consistent level, to baulk from that position.
* * *
YOU know sometimes it really is hard to tell teammates apart.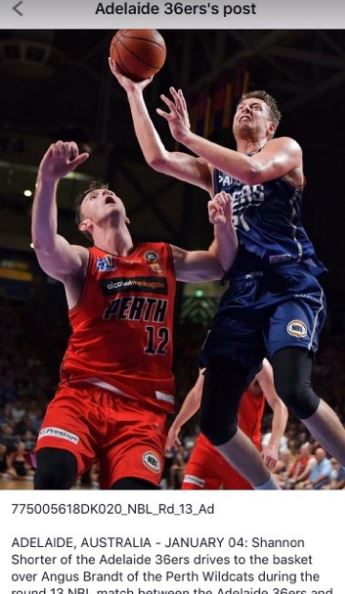 It used to be a nightmare picking the differences between Jason Smith and Darren Smith, for example.
It became much easier when they no longer played for the same teams.
Or in the same states.
But it's been an absolute nightmare this season at Adelaide.
From the very moment import Shannon Shorter walked through the doors, his 36ers buddies have been saying "Hi DJ," much to his bemusement.
Telling Daniel Johnson and Shannon Shorter apart - well, frankly, it's almost impossible.
Not even Arnold Schwarzenegger or Danny De Vito could do it.
If it wasn't for the fact Shorter is, well, shorter, even their mothers couldn't tell them apart.
Some of their smarter teammates HAVE noticed Shorter talks more than Johnson which has made it easier.
Not for the club's social media team though. Because, well, you know, they ain't actually talking in pictures so you just have to guess. Don't you hate that?
* * *
NBL TIPS, ROUND 14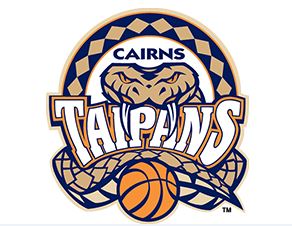 V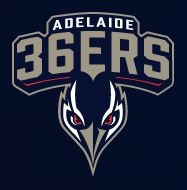 DANIEL Johnson was the stand-out in two strong road victories Adelaide enjoyed in Cairns but when the Taipans lobbed at Titanium Security Arena on Christmas Eve, he and many other of Santa's helpers went missing. The Orange rolled up the stocking, filled it with 19 pieces of coal and whacked the 36ers around the head with it. And since then, Nate Jawai has sauntered back into uniform! Cam Gliddon revelled in Adelaide and Mitch McCarron and Alex Loughton continued to enjoy the city of churches. The Sixers are rolling now though, Josh Childress and Mitch Creek prime forces in what should be a tough home win.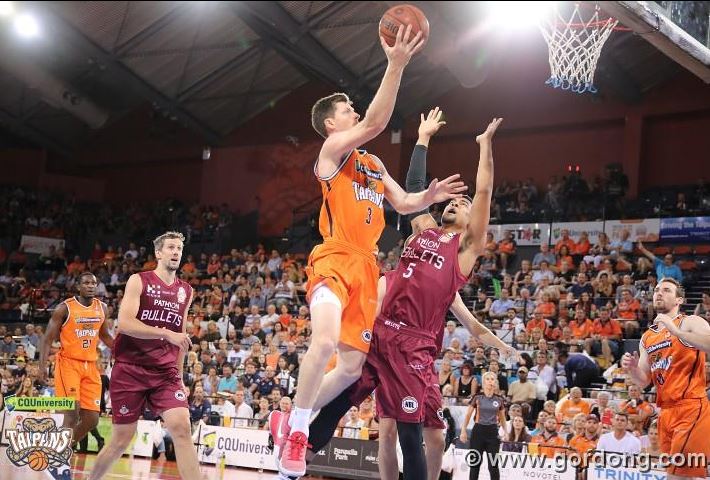 GLIDDON GLIDE: Cam Gliddon had 27 points at 75 percent, 7-of-10 threes at Adelaide last time.
THE problem at Perth is that Damian Martin (ankle) is still a little proppy and he remains integral to how the Wildcats perform. To be honest, that's a chink in the Wildcats' armour and one Melbourne can exploit after putting in a dismal effort last time at The Jungle. This is a better United team now with Carrick Felix settling in and most of the roster steadily finding where they fit. Beating Illawarra at The Gong from behind will make United feel good about life but if JP Tokoto remembers defence is the key to his success, Perth still must start favourite.
YOU'VE heard of the term "addition by subtraction"? That's what Sydney did this week, improving itself by divesting itself of troublesome import Jeremy Tyler. He looked a potential loose cannon from Day One and when he was out, the Kings rallied and lifted to beat Brisbane. That was a clear message to management and one Adelaide must heed when it faces the Kings for the final time this season, already 3-0 ahead. This actually is an upset the Kings may pull off although Adelaide is rolling and if it does go to the wire, its stronger belief will carry the day.
THE day Kirk Penney signed at Illawarra was the day the Hawks-Breakers rivalry was born and with its favourite son back across the ditch, New Zealand has a chance here to make playoffs extremely tenuous for its new rival. Rakeem Christmas' presence will be a bonus for the Breakers but Hawks coach Rob Beveridge will have had plenty of ammo to fire up his troops this week after their late-game disappearing act against Melbourne. You know Illawarra will have a plan and be desperate. You know NZ covets a top-two finish. It's another coin toss and mine has come down for NZ.
HOW Damo's ankle handles a game, flights, then backing up in Brisbane will be significant for Perth. Andrej Lemanis had a week to plan and that means he will have a strategy to lock up the Wildcats. Perrin Buford versus JP Tokoto, Travis Trice against Bryce Cotton, Tom Jervis facing the old Empire, there's a lot to like here. Brisbane needs to execute for 40 minutes (to avoid it going to 45) and not cower when the heat turns up in the final quarter. Daniel Kickert has an edge on Lucas Walker so there are reasons to like the Bullets for this. Frankly, this should be an upset.
* * *
NBL RANKINGS This Wk-Prev (Record)
8 (8) KINGS 5-15: Unloading Tyler opens the door to opportunity and Sydney can surprise.
7 (7) BULLETS 7-13: The slump continues, despite narrow losses but Perth win would be big.
6 (4) HAWKS 8-10: Blew a golden opportunity and truly must bounce back to handle Breakers.
5 (6) TAIPANS 9-12: Have Jawai back and can hit Adelaide full of confidence. Big night.
4 (5) BREAKERS 12-6: On their way back and if Christmas sparkles, return to contention.
3 (1) WILDCATS 12-6: Dropped in Adelaide, just got home in Sydney. Not rolling that well.
2 (3) 36ERS 11-8: Streak is up to three now and Cairns-Sydney double needs a 2-0 response.
1 (2) UNITED 12-6: Sneaking up ladder, Melbourne now tops rankings and can tame the west.
PS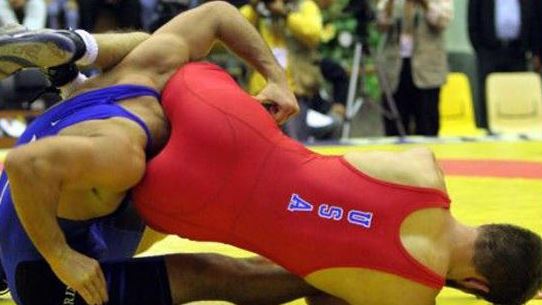 IN CASE YOU WERE WONDERING: What happened to some of last year's emerging stars...