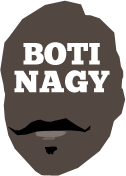 ---
Advertising opportunities available.
Please contact me.
---
FLASHBACK 89: More pics, early days
Tweet
*FLASHBACKS, my irregular "lucky dip" where I just reach into my drawers of old Australian basketball stuff and transcribe or post whatever I find for you.*
TIME to go down the old black-and-white trail while also seeking your help with our first picture below.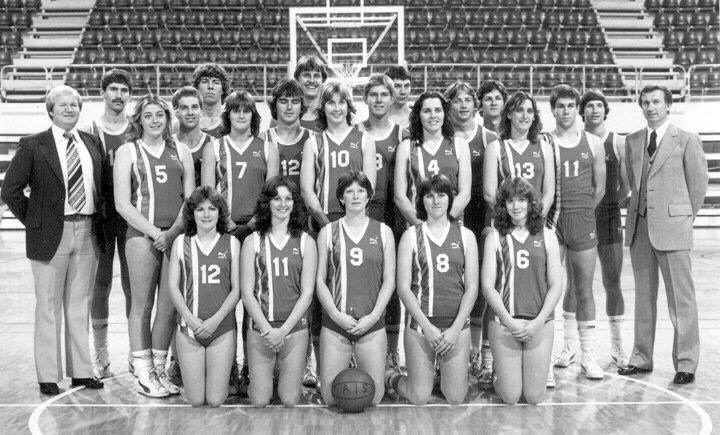 AIS ORIGINALS: Flanked by coaches Pat Hunt and Adrian Hurley, the first AIS players in 1981.
AH, but here's the difference. Tracey Browning is organising a 35-year Reunion of the AIS Basketball Program next month.
Tracey is searching for contact from anyone who went through the program, and has all the details of the reunion in Melbourne on Saturday, June 10. You can reach her via tracey@gamechangerevents.com.au but in the meantime, if you recognise everyone above, please send the caption to me with all their names at botirnagy@gmail.com because there is a prize!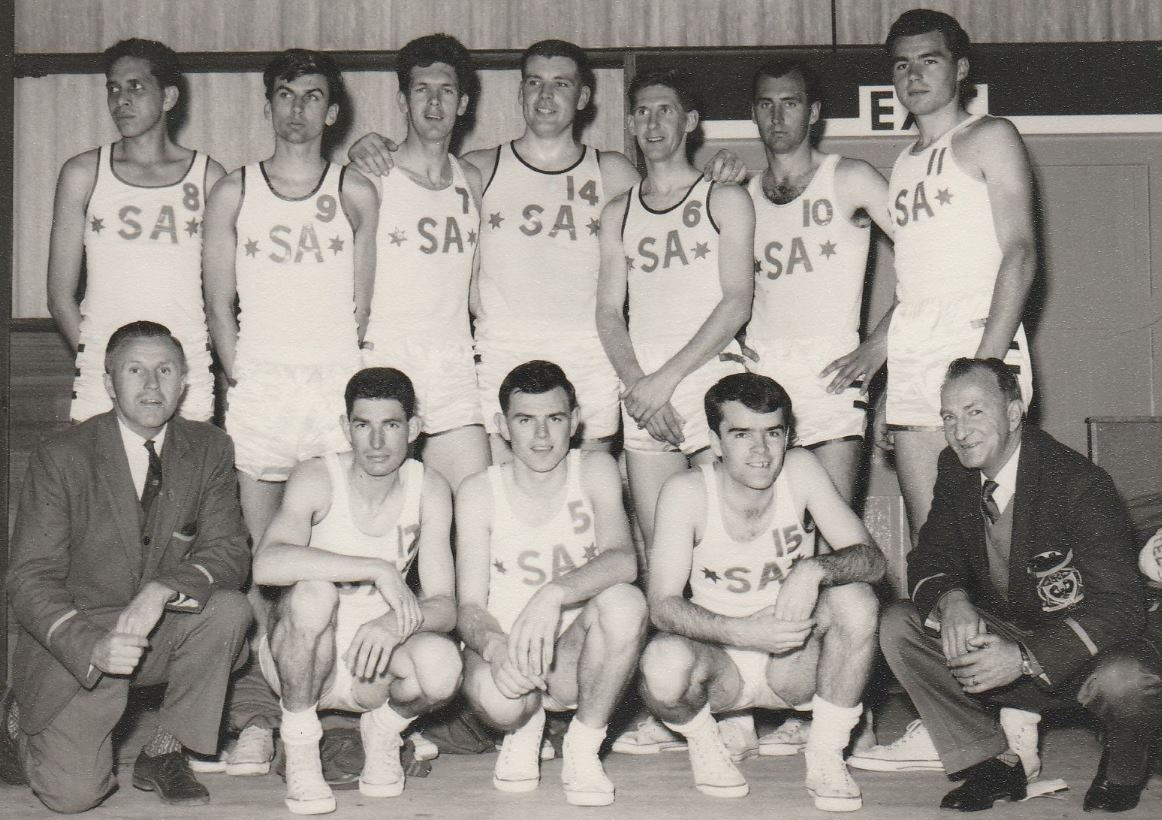 SA's 1963 NATIONAL CHAMP. Back: Michael Ahmatt, Alf Switajewski, Mal Heard, Mike Dancis, John Heard, Les Hody, Geza Nagy. Front: Frank Angove (manager), Alan Dawe, Scott Davie, Jeffrey Baylis, Keith Miller (coach).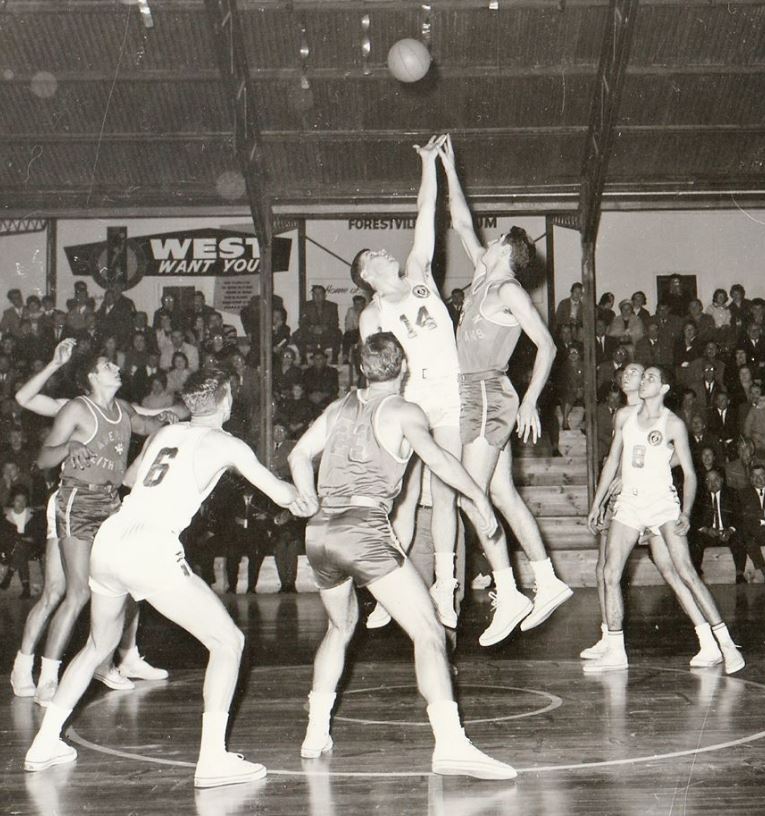 UP AND UP: Mike Dancis takes the jump for SA against the touring American Lithuanian team.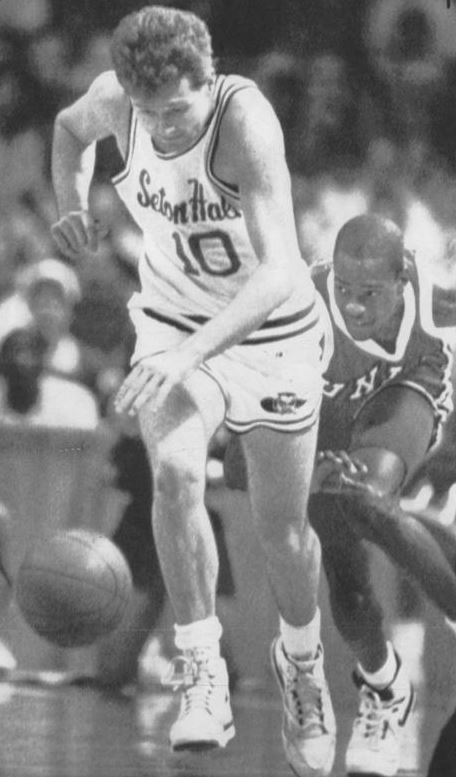 NCAA, 1989: Seton Hall's Andrew Gaze heads downcourt, pursued by UNLV's Stacey Augmon.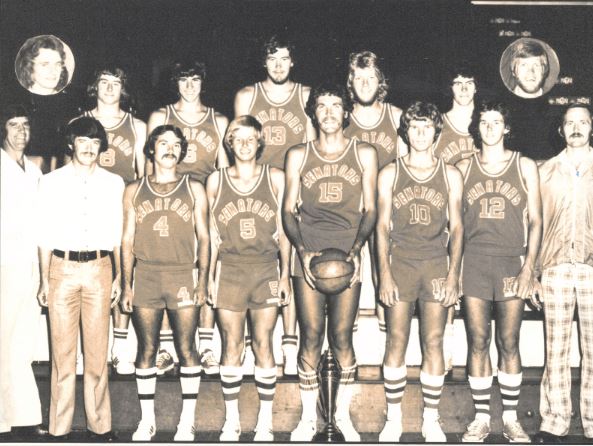 STIRLING SENATORS, 1975, BACK ROW: M Henderson (Insert) Greg Darch, Mike Ellis, Paul Newman, Murray Westphal, Mark Newman, George Wilson (import) FRONT ROW: Gordon Ellis (Asst Coach), Peter Blackford (Physio), Rob Prouse, Phil Ericson, Trevor Ramsden, Mike Langoulant, Colin James (Coach)
THE REAL McKAY: Gaylene McKay in action for Bulleen, 1992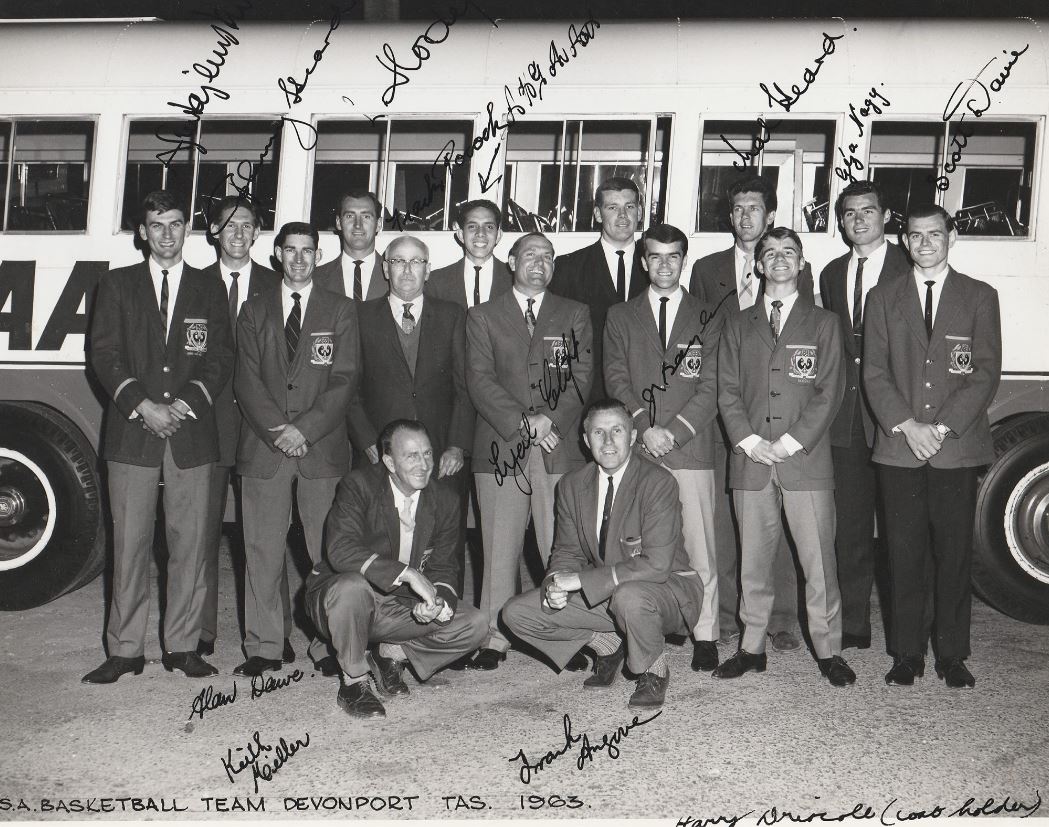 SA's 1963 AUSTRALIAN CHAMPION: Revisiting the team that won the title in Devonport.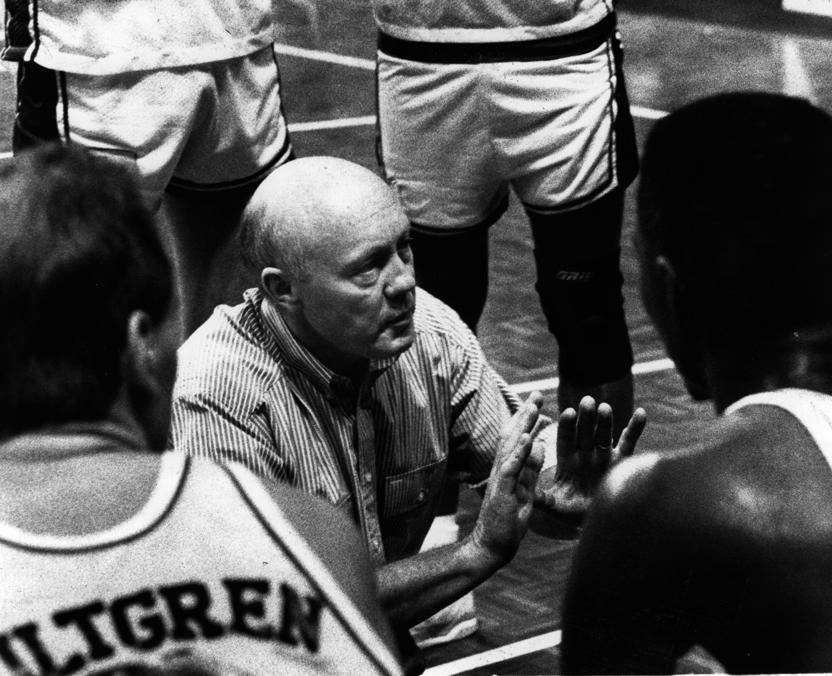 SUPERCAT: Coach Barry Barnes addresses his Geelong NBL troops.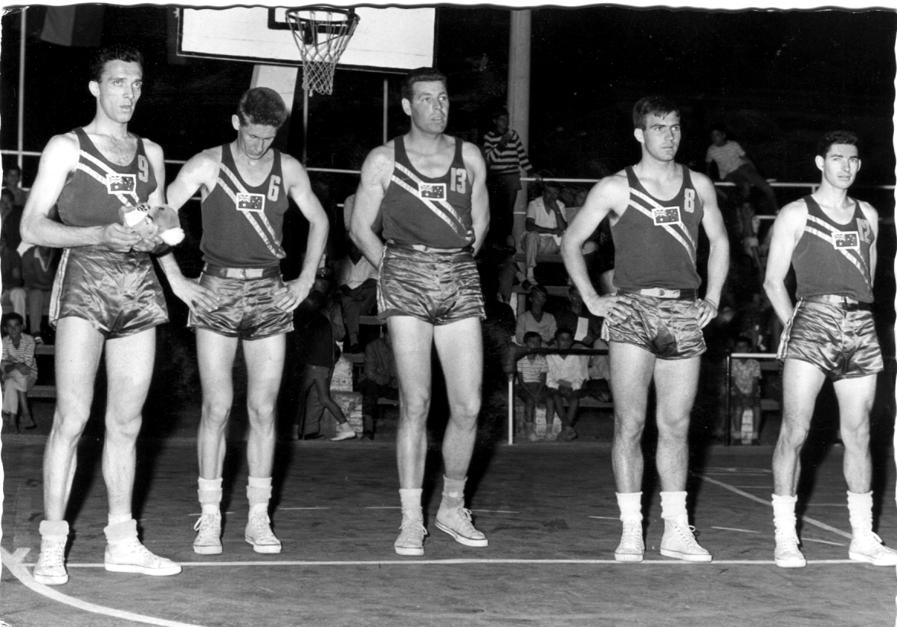 AUSSIE STARTERS. From left, Inga Freidenfelds, John Heard, George Dancis, need help on #8, and Alan Dawe ready for a tour game in Rimini, Italy, circa 1960.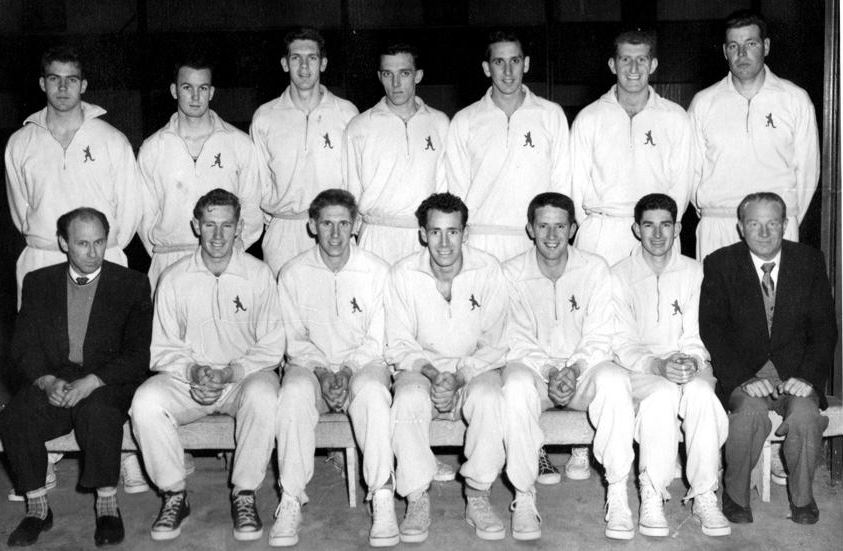 BOOMERS FOR ROME: Our 1960 team, which didn't make it through the qualifiers.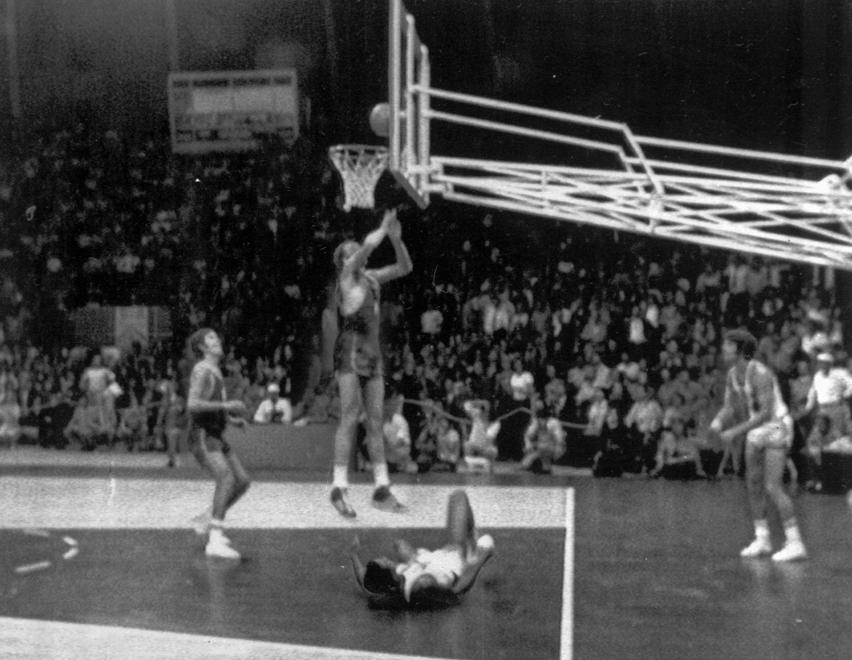 CONTROVERSY: USSR's Alexander Belov scores the 51-50 final winner at the 1972 Olympics v USA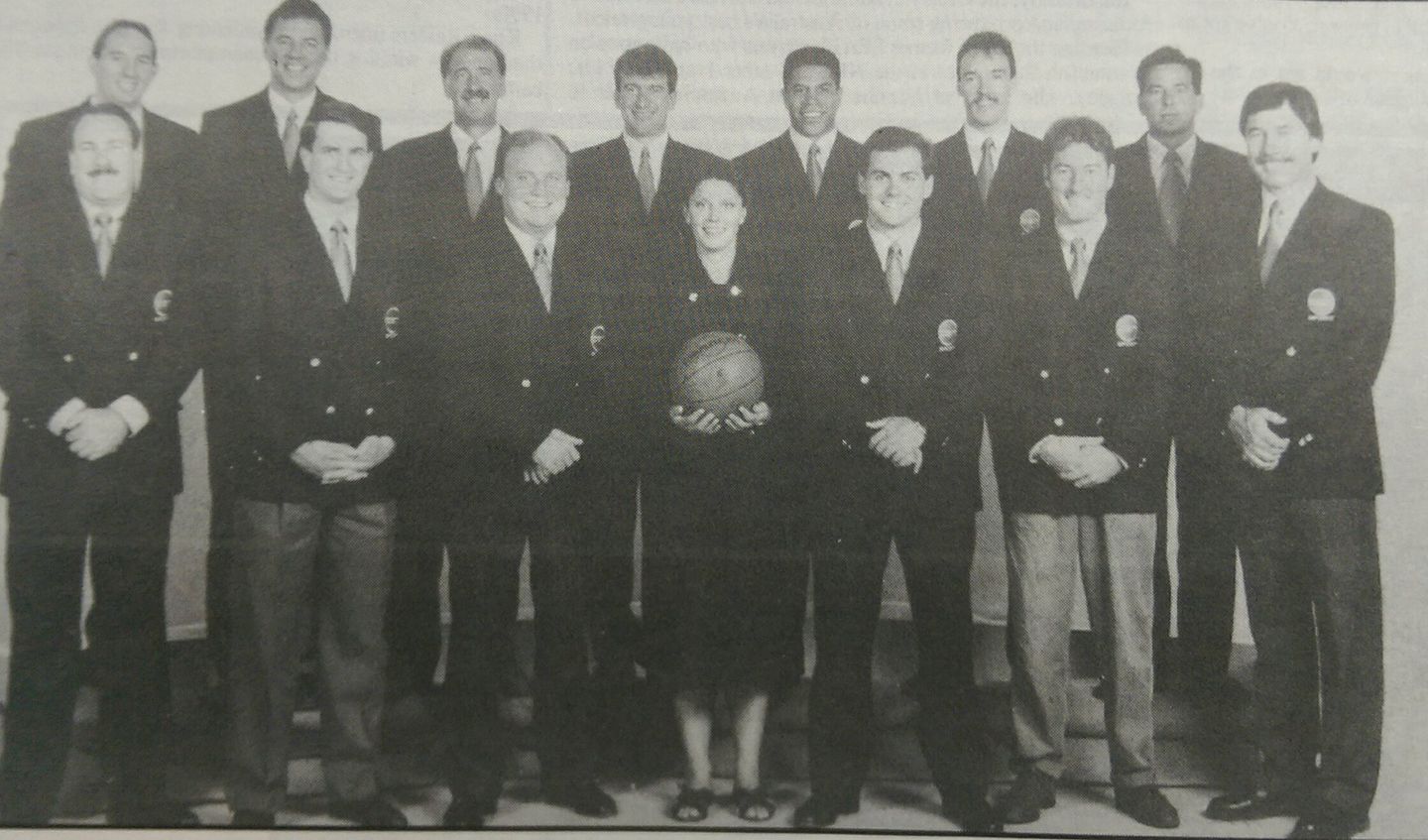 CHANNEL 10's 1992 COMMENTARY TEAM, Back, left to right: John Musgrove, Bill Palmer, John Gardiner, Steve Quartermain, Steve Carfino, David Spear, Peter Ensell. Front: Peter Chapman, Bill Woods, David Fordham, Jenny Cheesman, Terry Kennedy, Brent Rees, Peter Marker.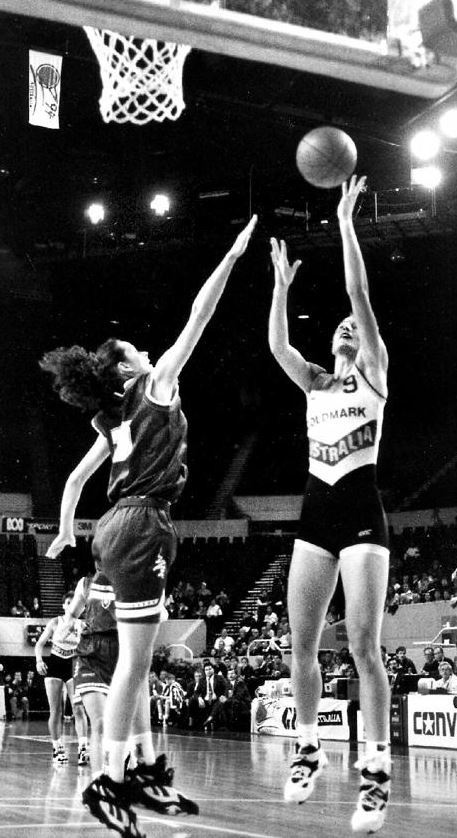 NO FALLACY: Trish Fallon scores for the Opals at Oz94.