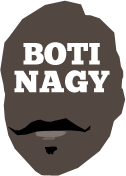 ---
Advertising opportunities available.
Please contact me.
---
FLASHBACK 104: More mish, and mash
Tweet
*FLASHBACKS, my irregular "lucky dip" where I just reach into my drawers of old Australian basketball stuff and transcribe or post whatever I find for you.*
ANOTHER minor rummage threw up this particular mish mash of memories.
Who knows? You, or someone you know might be among them!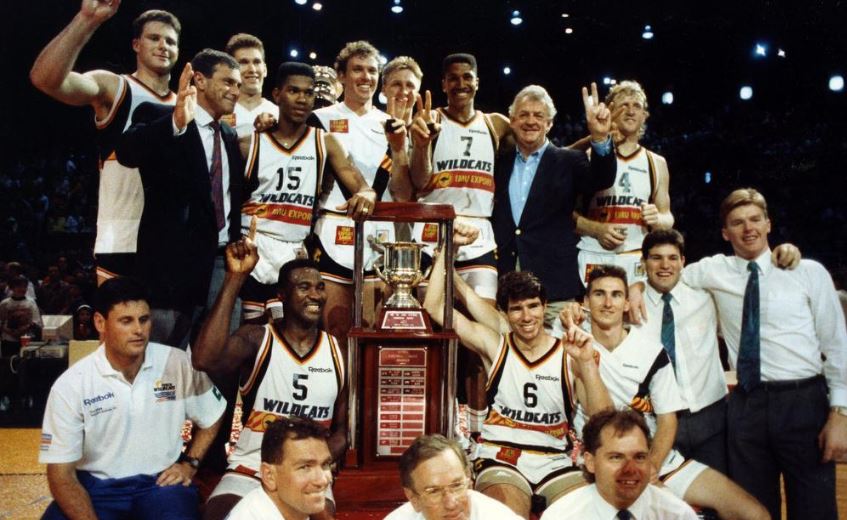 NBL CHAMPS 1991: Perth goes back-to-back, this time in colour.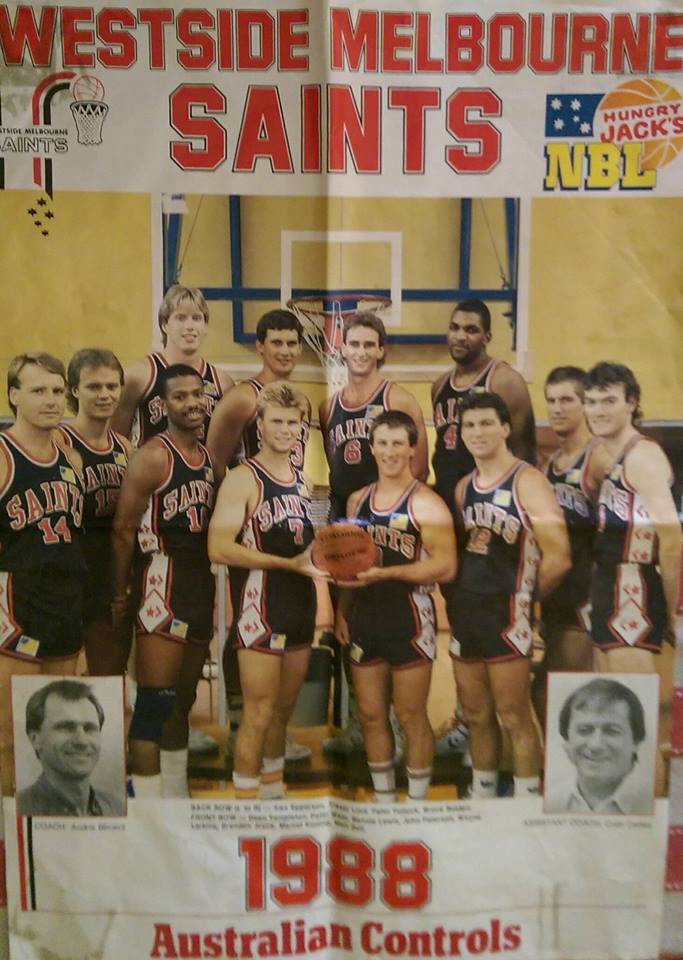 ST KILDA! Or one of St Kilda's later versions, I found this poster during a clear out.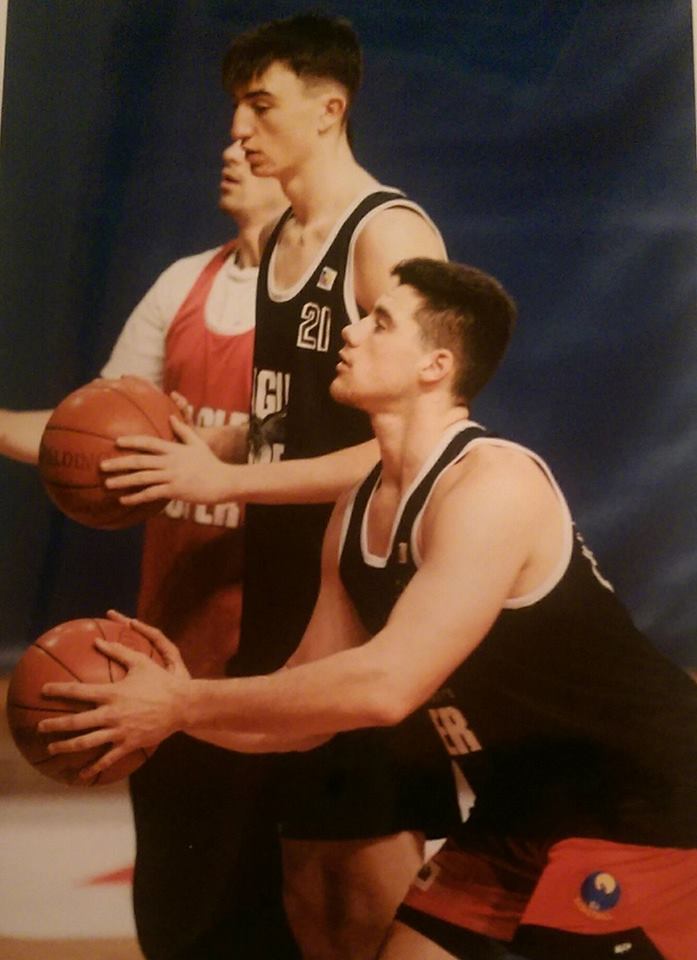 GOOD OLD DAYS: Chris Blakemore practising a FT, with a young Paul Rogers.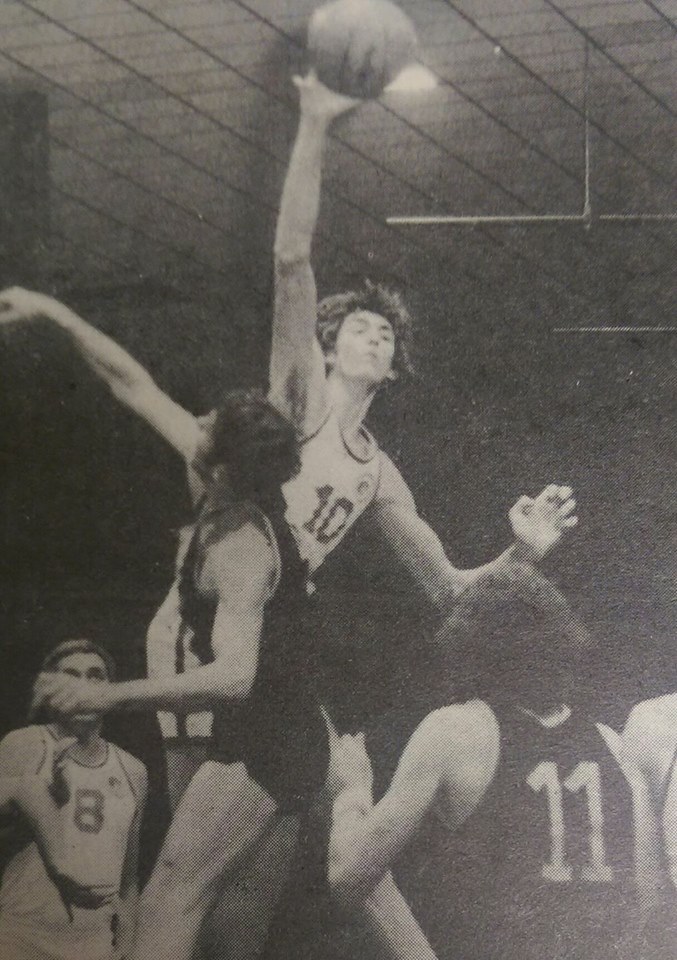 7-FOOTER: Andy Campbell wins a tap for South against Tigers' star Laurie Harcus.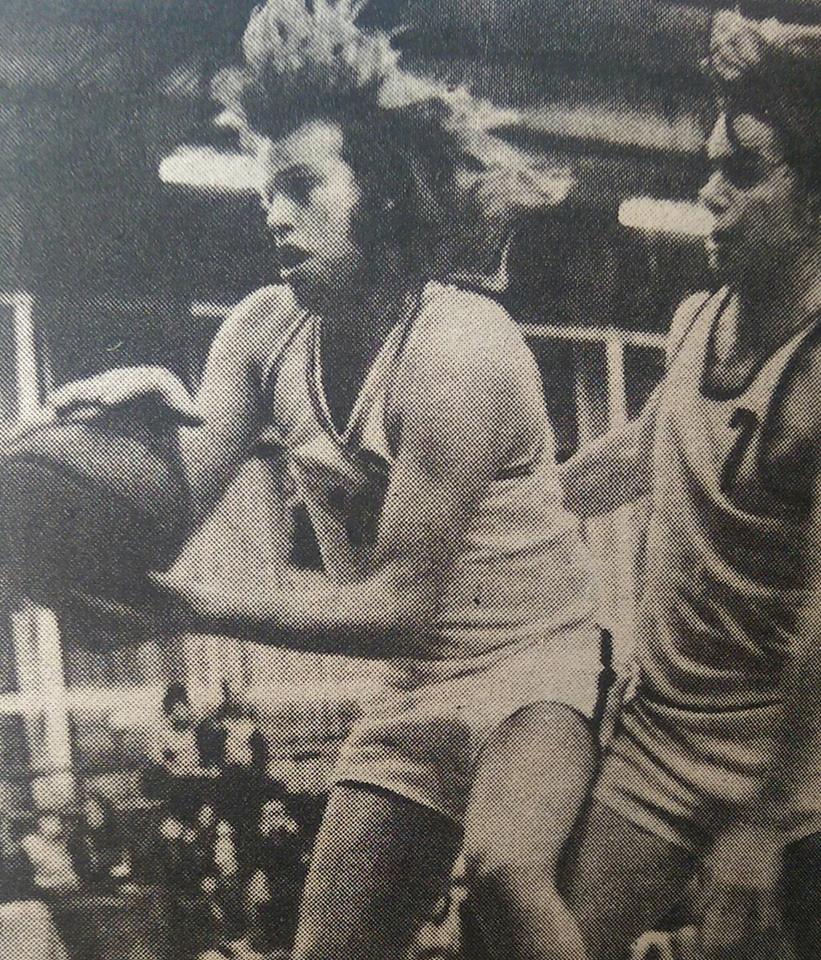 SMITHY! North's Alan Smith, in action for SA.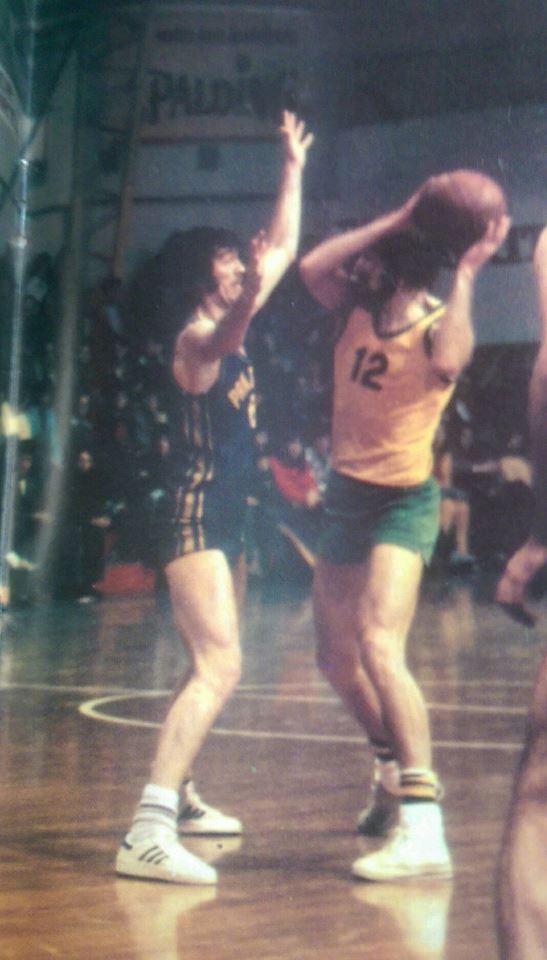 OLD FOES: Robbie Cadee pressures Ken Burbridge.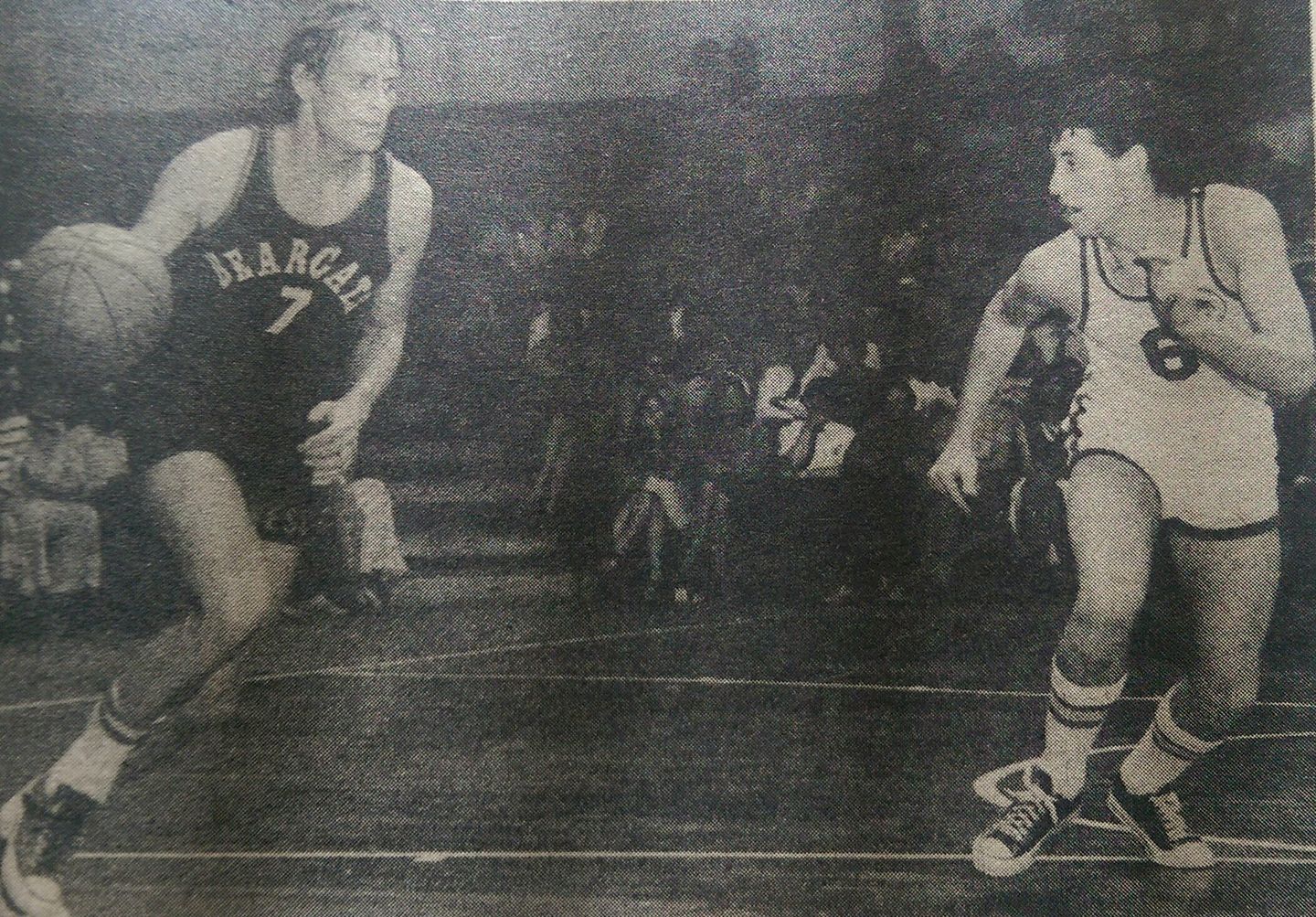 SA'S G.O.A.T.? Alan Wheeler tries to get into position against Werner Linde. Not a chance.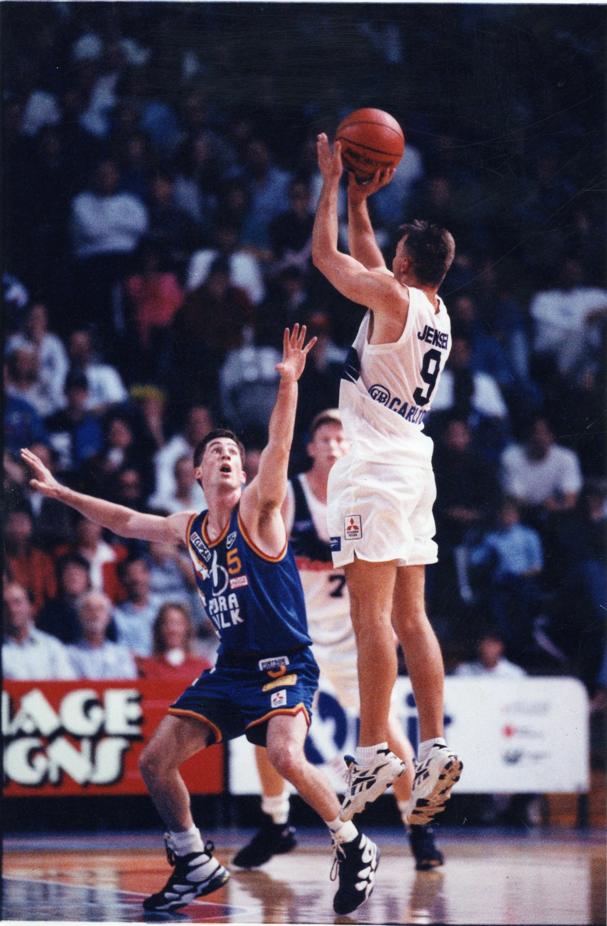 PERFECT POISE: Tonny Jensen shooting the J for Newcastle.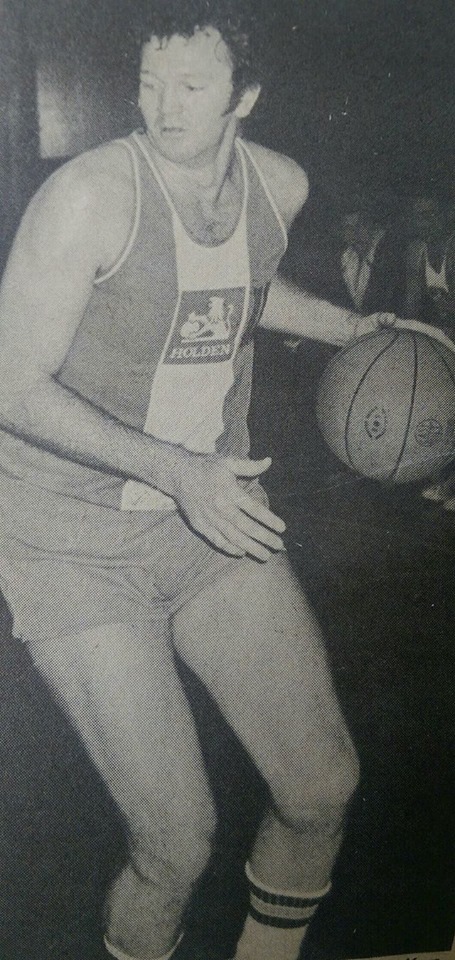 COALFACE: Ken Cole on the move.
LEGS 11: Mark Lampshire fires for Torrens over West's Roger King.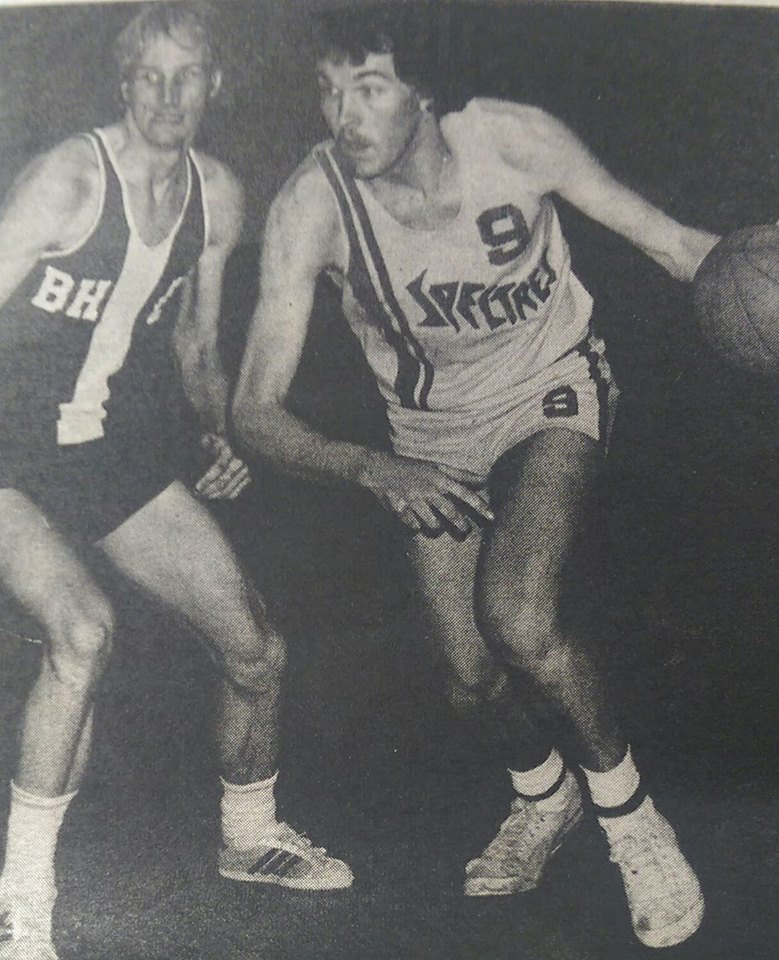 HELP: Trouble identifying this one. John Van Dongen, left, maybe...and ?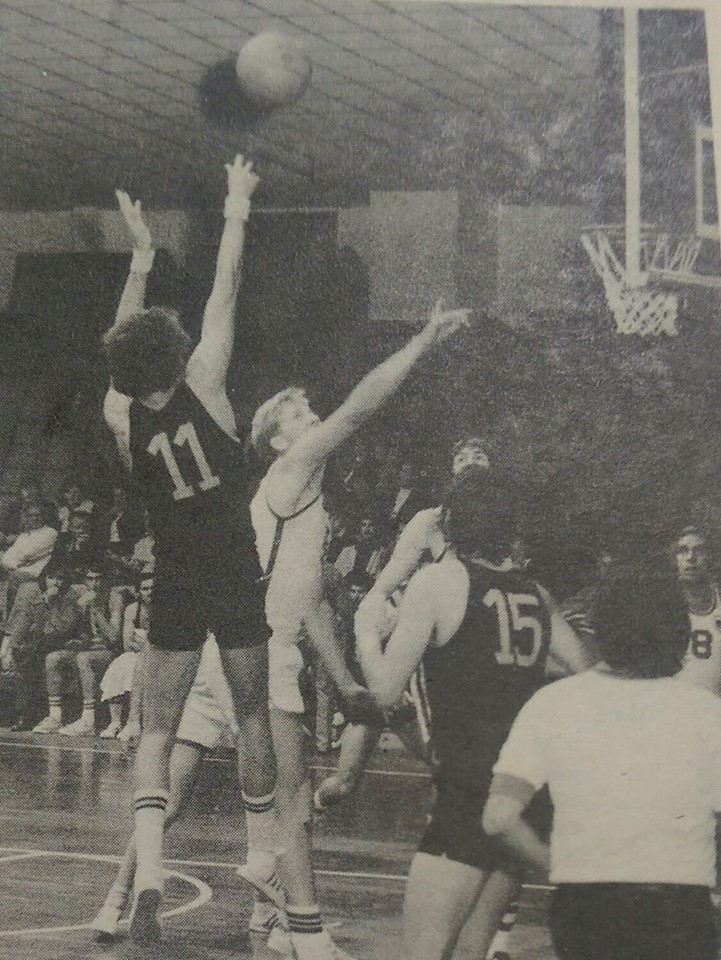 SPOGGY'S J: Glenelg's Steve Sparrow gets his jumpshot off over South's Elder Palmer.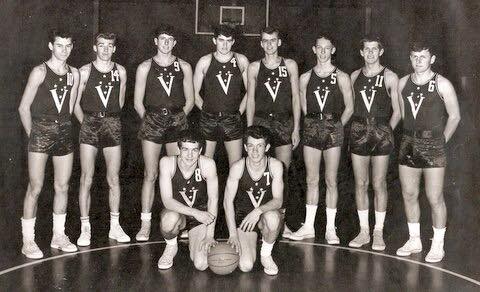 BIG V: Victoria's Under-18 State team for the 1965 nationals in Adelaide. Spot anyone famous?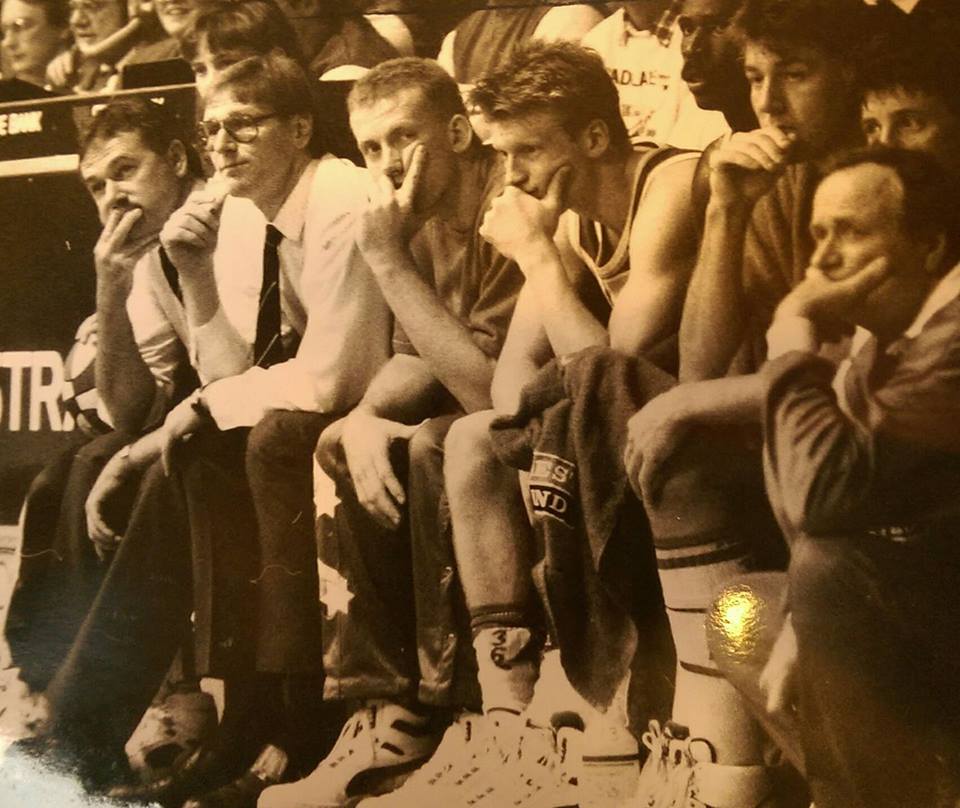 CHIN CHIN? The 36ers' bench accepts an imminent result. But Mark Davis didn't get the memo.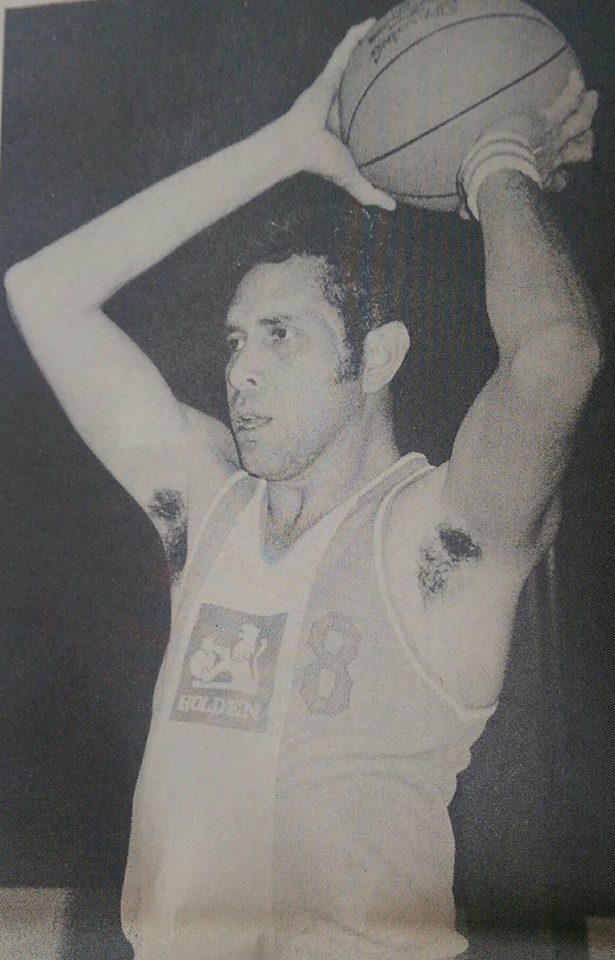 THE GREATEST PASSER: Michael Ahmatt sizes up his options.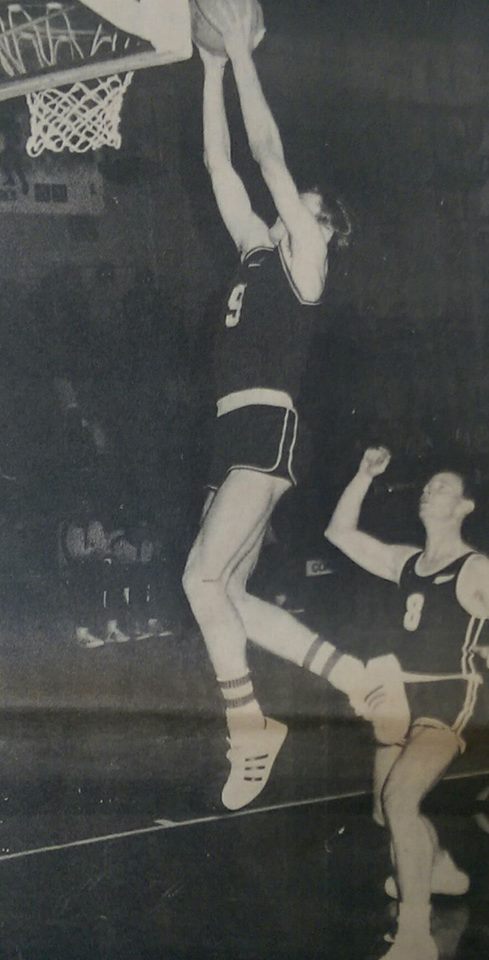 DUNK-BOUND: Andris Blicavs for the Boomers over New Zealand.
SOMETHING BREWIN': Banstown Bruins' Paul Brennan puts the ball on the floor.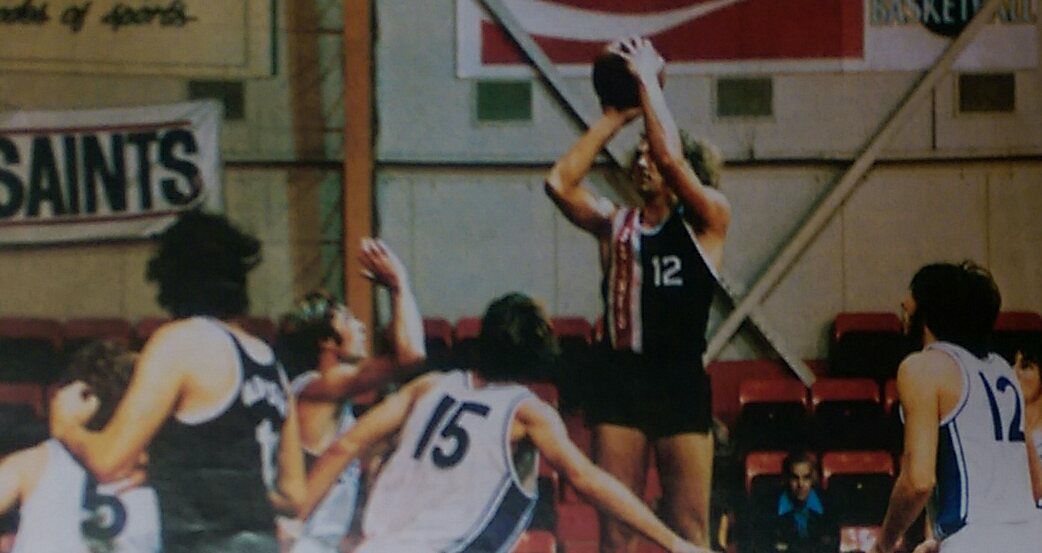 AUSTRALIA'S OWN LARRY: Larry Sengstock with the J for St Kilda at Albert Park.