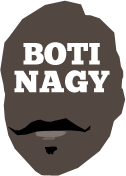 ---
Advertising opportunities available.
Please contact me.
---
FLASHBACK 118: February 7, 1982
Tweet
*FLASHBACKS, my irregular "lucky dip" where I just reach into my drawers of old Australian basketball stuff and transcribe or post whatever I find for you.
AWAY this weekend in Mount Gambier with West Adelaide Bearcats, it is kind of fortuitous (or flukey) that I pulled out a program from that club's 1982 NBL championship season.
And this wasn't just any home-game program, but the first of the club's victorious season.
Until Sydney Kings this year could boast Andrew Bogut, Kevin Lisch and Jerome Randle as league MVPs in the same team, West had that distinction and it was in 1982.
That's when player-coach (the late, truly great) Ken Richardson, Al Green and Leroy Loggins all were together - all MVPs and all part of one of the NBL's greatest (and most under-rated) champions.
Peter Ali and Brad Dalton both were Boomers' Olympians, and Ray Wood was one of the game's most distinguished guards and premier defenders. It was a hell of a team.