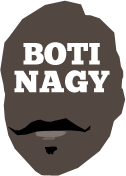 ---
Advertising opportunities available.
Please contact me.
---
FLASHBACK 71: The Worlds That Wasn't
Tweet
FLASHBACKS, my irregular "lucky dip" where I just reach into my drawers of old Australian basketball stuff and transcribe or post whatever I find for you.
TODAY we can show you evidence from the FIBA World Championship ... that never was!
Well, that's not quite right. FIBA granted the 1962 World Championship for Men to the Philippines and the tournament was scheduled to be played in Manila.
But when Philippines President Diosdado Macapagal refused to issue visas to players from Communist countries such as Yugoslavia, FIBA pulled the pin on the tournament and instead re-assigned it to Brazil in 1963.
It was played in Rio, too, in 1963. But here's the thing. The competing nations in 1962 went ahead anyway to Manila and played the now non-sanctioned World Championship!
Matches were held at the 30,000 seat Big Dome in Manila but to this day, finding the full list of results is a near impossibility.
But it DID happen. (Kind of reminds me of the first NBL All Star Game, staged at Adelaide's Apollo Stadium in 1982, played at Apollo Stadium and telecast on free-to-air TV later that night. Yet now there is no record of it.)
"There were 30,000 at every game," Hall of Famer and 1982 Boomer Ken Cole recalled.
"For me, just turned 19 and been on a plane once, it was eye-opening. I usually played in front of about 50 people.
"It led me to a life-time love for our game."
Even though, according to the records, it never happened!
Well, here's some proof it did, with exerpts from the original program and also a photograph of the Australian team being led out at the opening ceremony.
Those with an eagle-eye can easily spot players such as Lindsay Gaze, Bryan Hennig, Barry Barnes, and down the back there, Mike (Maik) Dancis and Coley.
Here's the thing. In 1962, these were our Boomers for a FIBA World Championship which later went unsanctioned by the international body.
My question to Basketball Australia though is, if the tournament DID happen - and it clearly did - isn't it time the names of Barry Barnes, John Hody, Maris Polis, Mal Heard, Bryan Hennig, Turraids Tilliks and John Jones were added to our list of the Boomers' All-time Playing Roster?
I mean, they went, they competed in good faith. It wasn't as if they didn't qualify or lost at a pre-Olympic tournament or the like. They were just victims of a frightening political period in the world, a year which also endured the terror of the Cuban missile crisis.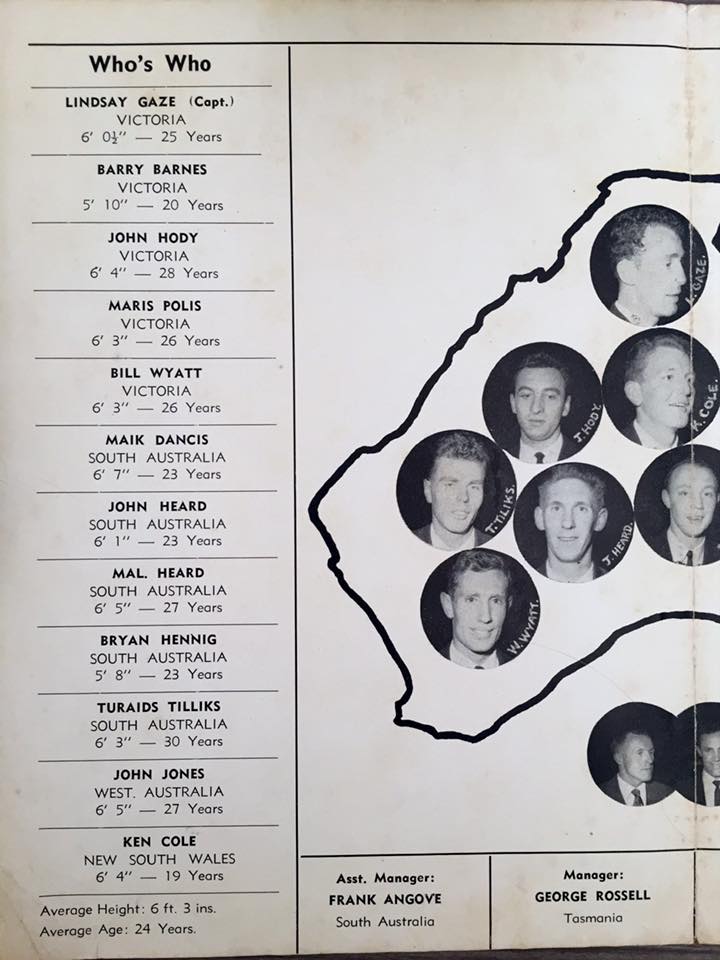 AUSTRALIAN TEAM: The Boomers' spread in the official program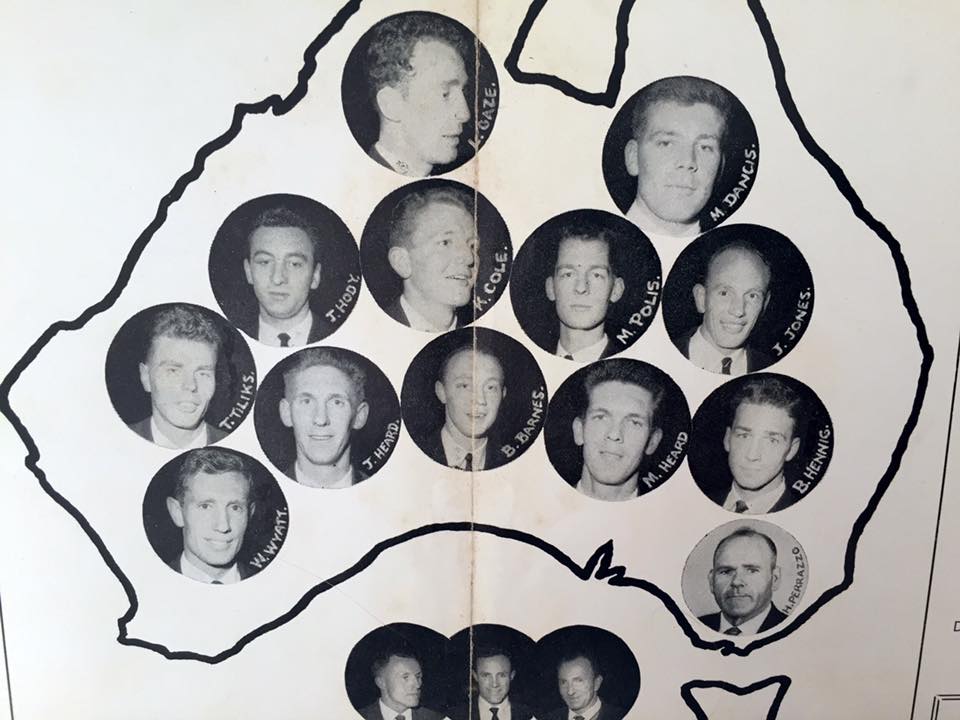 IT HAPPENED: Keith Miller was coach, as he was again two years later at the Tokyo Olympics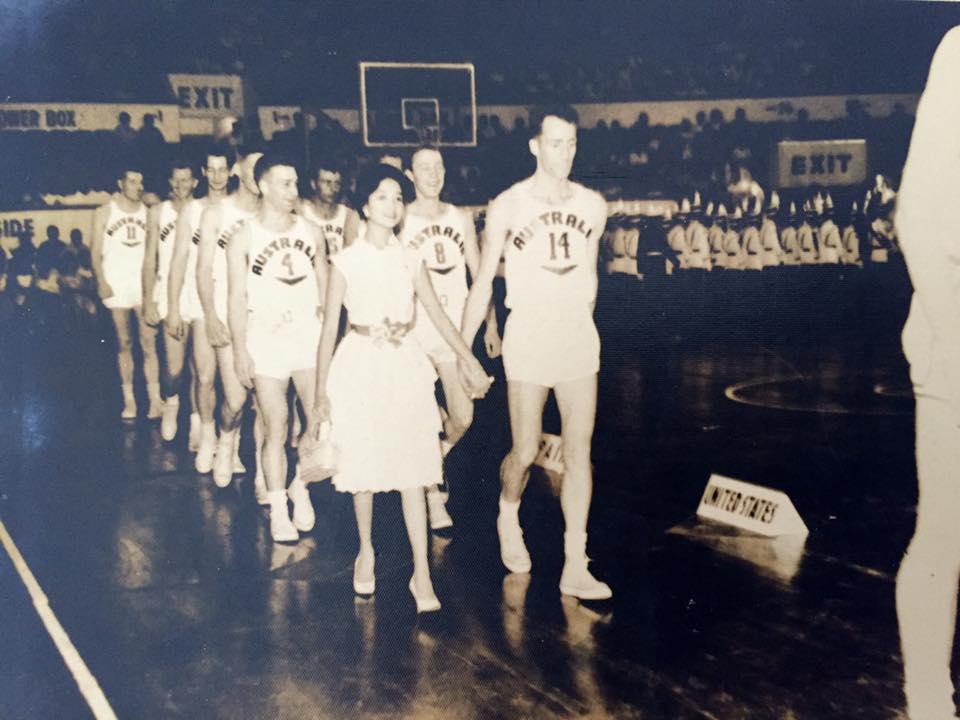 OPENING CEREMONY: The Australian team is led out onto the main court in front of 30,000.
It would be 1970 at the FIBA World Championship in Ljubljana, Yugoslavia, before the Boomers first officially qualified for a berth. Again.
... MEANWHILE, you know I'm not one to forget the girls, so even though I can't find anything from 62, here's some WNBL stuff from 26 years ago...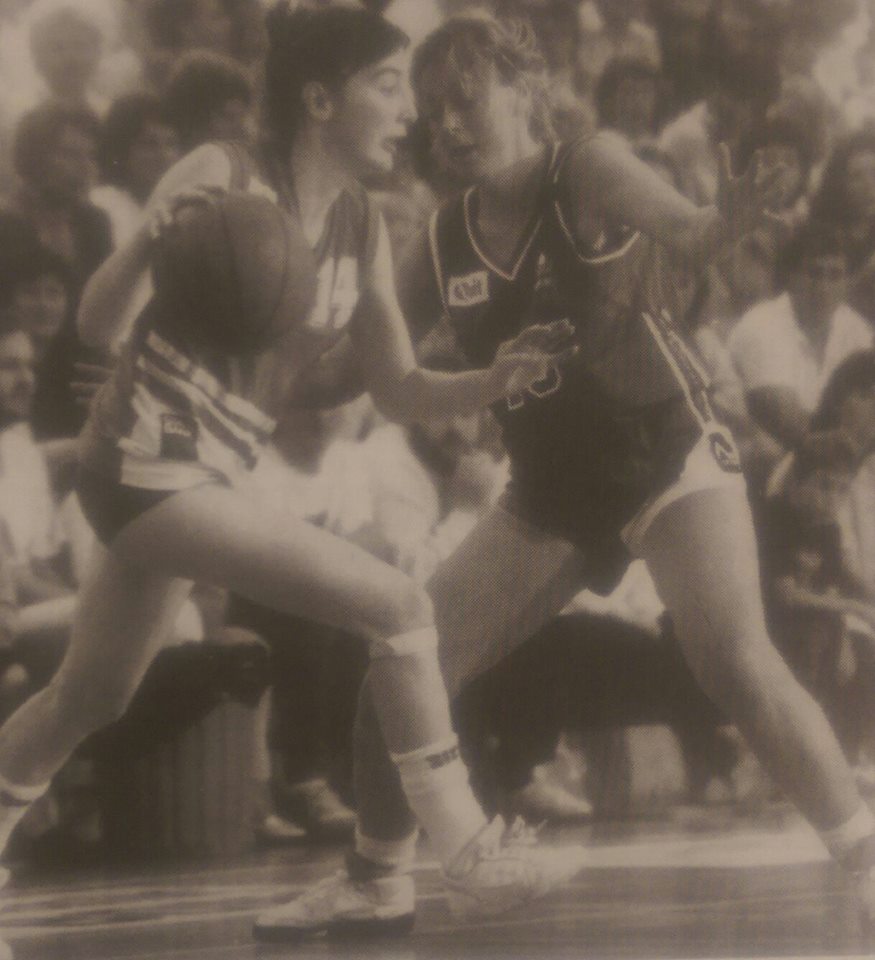 WNBL 1990 GRAND FINAL: North's Vicki Daldy about to pass Hobart's Andrea Marquis.
BOARDS BEASTS: Perth's Fiona Robinson (nee Massara) battling Islanders' centre Karen Smith.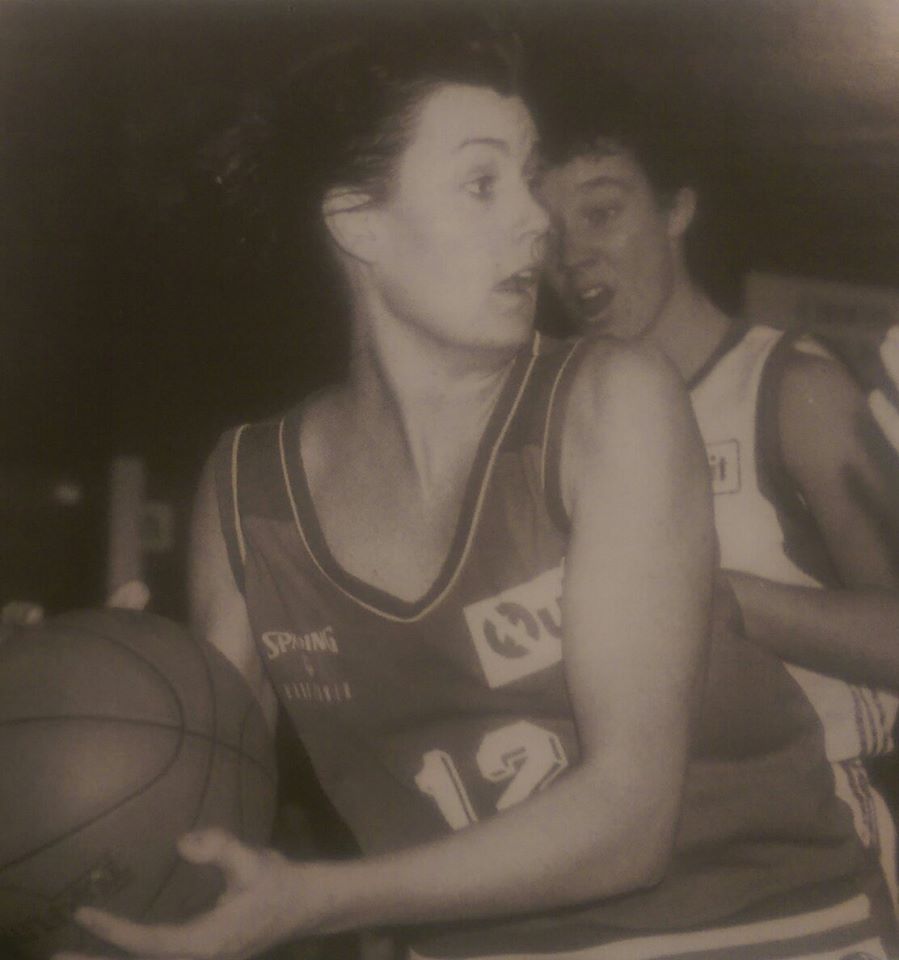 NO BAIL OUT: Nunawading's Lucille Hamilton looking for an outlet receiver.
CHAMPIONS 1990! North Rockets' Vanessa Porritt hugs teammate Jennifer Brown, flanked by Melissa Day and Donna Brown.